Gen Z Skincare Routine Using Burt's Bees Renewal
Why This Gen Z Beauty Editor Takes Preventative Skin Care So Seriously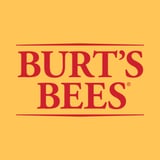 It's never too early to take preventative steps in your skincare routine. We've partnered with
Burt's Bees
to show you exactly why aging gracefully is easier than it seems.
For as long as I can remember, I've been eagerly waiting for the day I could be considered old. I specifically remember being in middle school hoping I'd wake up every day as a ripe 20-something. Chalk it up to me simply never wanting to lay eyes on a sheet of math homework again, but hitting my 20s was all I ever dreamed about.

It wasn't until I met my first mentor in the beauty industry that I realized being a 20-something brought on new concerns, some I honestly didn't think I'd have to consider until I was 40 — maybe even 50. See: wrinkles, crepe-y skin, crow's feet. I quickly learned to not only be aware of the signs of aging, but to be proactive about preventing it.
"I realized being a 20-something brought on new concerns, some I honestly didn't think I'd have to consider until I was 40 — maybe even 50."
So, I embarked on a journey to find products packed with ingredients to help me age gracefully, which is how I met retinol. I, however, have sensitive skin, so that relationship was short-lived and full of irritation (literally). Then, I discovered a new ingredient, one that can be used daily, morning at night, to reduce the look of fine lines and even skin tone without irritating side effects: bakuchiol. Now, my routine is filled with the plant-derived alternative to retinol and my skin has never looked so good. Ahead, I mapped out my entire preventative skincare routine, including the bakuchiol-packed products that make getting older so worth it.

Whenever a friend texts me about skincare tips, they almost always ask whether or not they should be using an eye cream. My answer: yes! The skin around the eyes is thinner and more sensitive than most areas of skin, which means that signs of aging tend to pop up there first. My solution: Burt's Bees Renewal Firming Eye Cream.

Before I started using this eye cream, I thought the step was merely an option. But now, after seeing my dark circles practically go into hibernation, I know it's essential. This formula in particular offers the effects of both bakuchiol and vitamin E, so it reduces the appearance of lines while simultaneously depuffing the skin. While most pros will recommend never using an ingredient like retinol during the day (it makes skin super sensitive), I can wear this eye cream day and night. Of course, that doesn't mean I neglect using sunscreen — it's still a crucial step in preventing sun damage and premature signs of aging, but I also never go anywhere without lightly tapping a few dots of this formula to my under-eye area. Before applying any other topical skincare products or makeup, I wait a few minutes to ensure the cream completely absorbs into my skin.
My skin is sensitive and tends to be moody whenever I introduce it to a new potent ingredient, but bakuchiol doesn't tend to cause the same level of irritation that its competitors do to my complexion. That's exactly why I decided to go for a more holistic approach to my preventative routine and extend bakuchiol usage from my eye area to my entire face, adding in the Burt's Bees Renewal Intensive Firming Serum to my product rotation.

Similar to the eye cream, the Renewal Intensive Firming Serum utilizes both bakuchiol and vitamin E, but in a more concentrated form to improve elasticity and firmness. Unlike other serums I've used, this one isn't pore-clogging, so I never have to worry about unwanted breakouts or blemishes popping up. In other words, my skin only gets better the more I massage this serum into it, which I typically do after my morning and nightly cleanses. Then, I move on to the moisturizer . . .
Like the icing on a cake, the Burt's Bees Renewal Firming Moisturizing Cream serves as the perfect topper to my entire routine. The bakuchiol-packed moisturizer is as nourishing as it is hydrating. The vitamin E supports the skin barrier, so moisture retention improves over time. Better moisture retention = bouncy skin for years to come. Now that I can get down with — and so can my skin.

The thing about a preventative skincare routine is that it's exactly that: preventative. So, most of the work I'm putting in today is an investment in what my skin will look like a decade or two from now. Of course, this has only fueled my eagerness to get older. I guess it wasn't the deep desire to never do homework again . . .

Credits: Editor: Samantha Sasso; Associate Art Director: Samara Grossman; Photographer: Matthew Zach; Wardrobe Stylist: Alexis Badiyi; Hair and Makeup: Ashley Rebecca; Producer: Alex Friedlander.