If you're going to build a skin-care regimen, you can't start anywhere else but with your daily cleanser. It's like the shampoo of skin care: absolutely necessary, but often overlooked.
There's great power and importance in knowing how to cleanse your skin properly. Without cleansing, your other products don't have a chance of reaching their full potential. In other words, you want to get this step in your routine right, and we're here to help. Ahead, we walk through five common mistakes you could be making in your cleansing routine — plus, the handy solutions to reverse the damage.
You're Using the Wrong Formula
The whole point of your skin-care routine is to address your unique needs. Once you've started by determining your skin type, you'll want to build your regimen accordingly.
If your skin's needs fluctuate, sticking to a gentle cleanser may be best. For example, the CeraVe Foaming Facial Cleanser won't disrupt your skin barrier or leave skin stripped, thanks to its nourishing gel formula. Featuring star ingredients, like niacinamide, hyaluronic acid, and three essential ceramides, this cleanser removes excess oil and dirt without compromising your complexion. If you have dry skin, the CeraVe Hydrating Cleanser is worth considering, too. A formula like this, which uses a patented delivery system called MVE technology for all-day hydration, as well as hyaluronic acid and three essential ceramides, will help restore the skin barrier without leaving skin dehydrated. Developed with dermatologists, both of these cleansers set the stage for the rest of your routine.
You're Scrubbing Your Skin Too Hard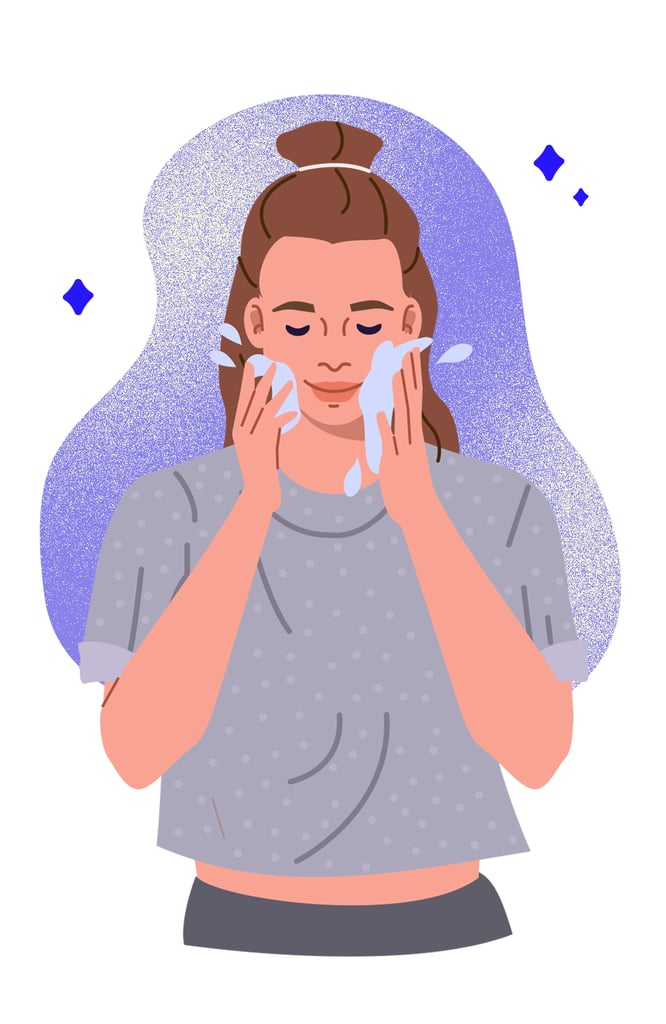 Powerfully scrubbing your skin like it's a greasy stove won't make it any cleaner. In fact, the pressure you're putting on your face doesn't really affect your skin's hygiene at all — at least, not for the better. Sadly, scrubbing it too hard and with a harsh cleanser can wear away the stratum corneum (outermost layer of the skin), which could cause inflammation and irritation.
Your solution: massage skin gently with light pressure. Treat it like a baby or a water balloon — seriously. Instead of rushing through your routine with a heavy hand, treat your skin like an esthetician would in a pricey facial, not like you're removing calluses from the bottom of your foot with a pumice stone. The whole process should take between 30 and 60 seconds of gentle washing.
You're Using Too Many Acids
Acids are the sirens of the skin-care world. They're so alluring even the most conditioned pros are tempted to explore adding yet another AHA into their routine. Sadly, layering acids on top of acids (think: salicylic acid, lactic acid, and glycolic acid) can lead skin down a red and irritated path — especially for those with sensitive skin.
Instead, if you're looking to include an AHA or BHA in your routine, stick to one acid at a time, and make sure your other products include active ingredients that will help restore the skin barrier, like ceramides. "Ceramides are naturally present in the skin and actually make up 50 percent of the skin barrier," said board-certified dermatologist Dr. Katie Beleznay. "They are essential in keeping the skin barrier intact and healthy, which in turn helps keep moisture in and harmful substances out."
You're Not Washing Makeup Off First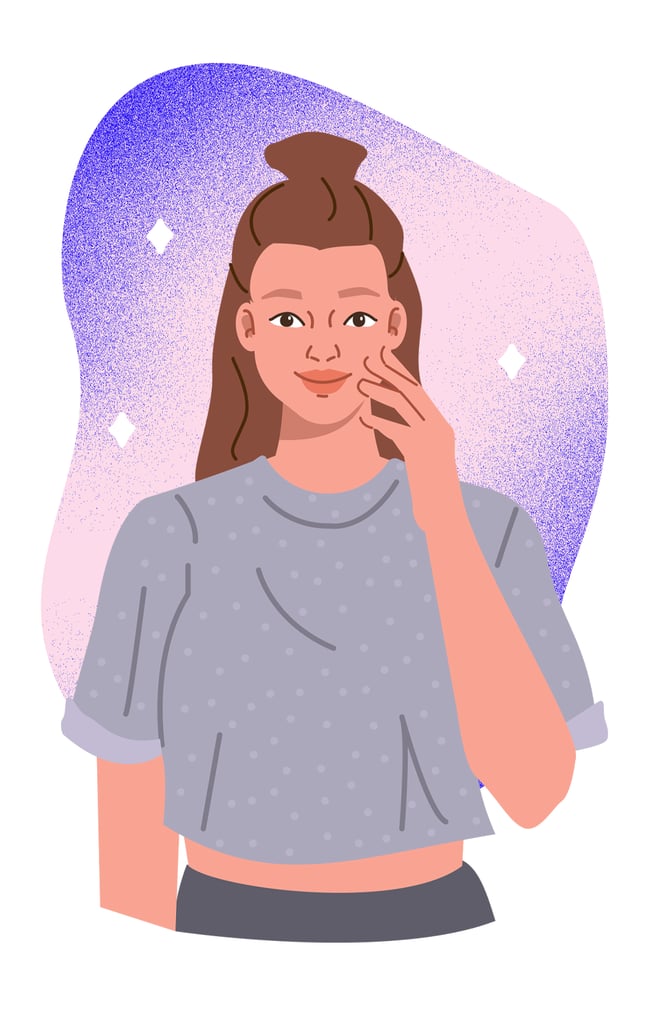 A few years ago, the concept of double-cleansing hit the mainstream market. Essentially, it proposed first washing skin with an oil-based cleanser and to then follow up with a second cleanse using a water-based formula. The whole process hinges on the idea of "like dissolves like," so while the oil-based cleanser or balm can remove a large amount of your makeup and sunscreen, the second cleanser can focus on deep cleaning the skin and replenishing it with hydrating ingredients.
If the double-cleansing routine isn't right for you, try finding a cleanser that can do both, like the CeraVe Hydrating Cream-to-Foam Cleanser. Developed with dermatologists, this cleanser utilizes ceramides, hyaluronic acid, and amino acids to help support the skin's Natural Moisturizing Factors (NMF), which are known to retain moisture. And if you're concerned about removing makeup or skin feeling too tight, this cleanser checks all the boxes thanks to its transforming cream-to-foam formula.
You Wash Your Face Too Often
To wash my face in the morning or not to wash my face in the morning? That is the question — and perhaps one of the most polarizing topics in the industry right now. While some experts will say washing your face in the morning is necessary because bacteria can accumulate on the skin while you sleep, others are making a case for skipping the step altogether, so skin has more time to rebuild and repair itself with NMFs.
Skipping a morning cleanse doesn't work for every skin type, so be aware of your skin's current condition before making a final decision. While acne-prone and oily skin may still benefit from a morning cleanse, this step may not be necessary for someone who's been overworking their skin.