Ciaté London Dewy Blush Review
This New Dewy Blush Has One Beauty Editor Embracing Her Rosy Cheeks
Do you feel like something is missing from your makeup routine? We've partnered with
Ciaté London
to share the next-gen blush that'll fill the gap.
There are a lot of beauty products I can't live without. My skin would be in shambles without my exfoliating toner, and my hair would probably feel like a frayed cable without my leave-in conditioner. And as for my makeup regimen? It's nothing without my blush, more specifically the new Ciaté London Dewy Blush.
Ciaté London first launched 10 years ago, and it's probably the reason you became so obsessed with doing your nails at home, thanks to its Caviar Manicure. It's also hard to forget the brand's Glitter Flip launch that changed the game for lipsticks thanks to its innovative metallic-to-shimmer transformation with one smack of the lips. Now the brand is back with its Dewy Blush (think of it as the colorful sister to the brand's bestselling Dewy Stix), another game-changing product that's leveled up the most crucial step in my makeup routine.
Image Source: Ciaté London.
If done well and with the right product, blush makes me look alive and refreshed even when I feel like a sleepless zombie. As of late, the Dewy Blush has been an essential part of my work-from-home schedule. Prior to social distancing, blush was a key step in any of my looks — from natural and makeup-free to anything colorful and dramatic — but now I find it the perfect topper for my face before hopping on a videoconference call with coworkers or having a Zoom party with friends. Even if my WiFi is spotty, this blush gives me a clear I-just-ran-a-breezy-mile endorphin-fueled euphoric glow even if I've been avoiding the outside world for days.

I get it: a lot of blushes out there can be overwhelming and overkill for some complexions, but I bet the Dewy Blush can convert even the biggest blush naysayer. Its gel-balm texture is lightweight, so applying it to cheeks is almost too easy, whether you're using clean fingertips to tap it in, a makeup brush to stipple, or a makeup sponge to blend it for an airbrush effect. My suggestion: dot about two drops of the blush directly onto your cheeks, then blend in an upward motion with whatever tool you prefer. I sometimes add a tiny drop to the bridge of my nose and lips, too. It creates a sunburned tint, but, you know, without the actual sun. Trust me, it's the answer to looking radiant all day and getting the most out of the pigment.
That's the beauty of the Dewy Blush: it creates a buildable but subtle tint that flatters everyone.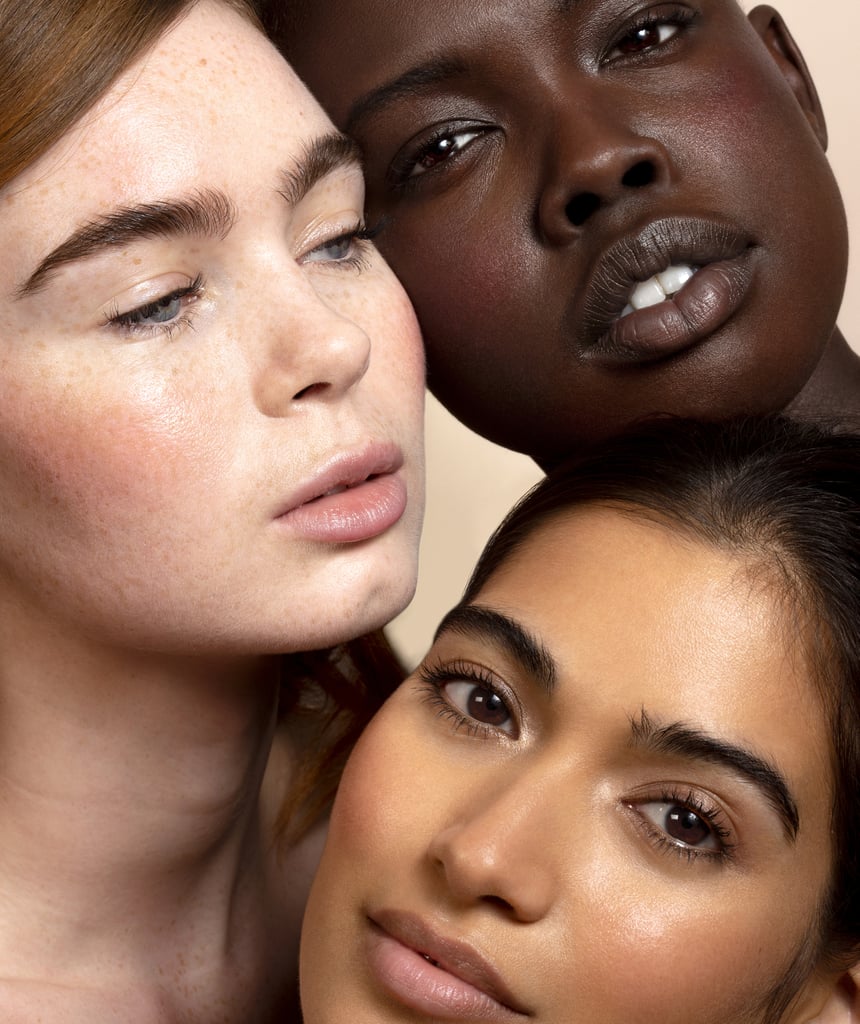 Image Source: Ciaté London.
The Dewy Blush does one other thing a lot of other blushes do not: it taps into the biggest skin-care trend of the past few years, glass skin. Unlike some of its competitors, the Dewy Blush doesn't leave your cheeks chalky or your face awkwardly flushed. So, how does this blush create the trendy glasslike sheen with such ease? The formula is infused with good-for-you natural extracts from yuzu (an ingredient known for boosting collagen) and dragon fruit (it gives skin that bouncy texture) that create an effortless and bespoke glow.

The hardest part about using the Dewy Blush is trying to pick a favorite shade. Available in four colors — Papaya (peachy pink), Watermelon (fuchsia), Coconut (bronzed nude), and Pomegranate (berry) — each shade comes with its own corresponding fruity fragrance; Coconut smells like coconut, Watermelon smells like watermelon . . . you get the picture. Still not sure which one to choose? Try Watermelon and Papaya if you're looking for that just-pinched flush, Coconut for a sun-kissed tint, and Pomegranate for a deeper glow (this deep shade looks particularly pretty on darker skin tones). Any shade will convince you to start embracing blush in your routine. That's the beauty of the Dewy Blush: it creates a buildable but subtle tint that flatters everyone.