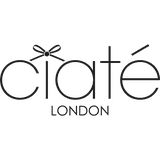 We've partnered with
Ciaté London
to share the skin tint that can change your entire makeup routine.
Picture this: it's the second week of March 2020; you're running errands with a friend and gossiping about an awkward first date you just went on the night before. The sun is out, cloth masks aren't worth billions, you probably spent about 20 minutes doing your makeup before the casual hangout, and the thought of hugging and kissing strangers is completely normal. Fast forward to today, and you haven't seen a dating-app suitor or full-coverage foundation in over a year.
Now that there appears to be a light at the end of this stay-at-home tunnel, there are a lot of things about our old lives we're excited to get back to, but there's one thing we know we won't readopt: our full-coverage makeup routines. These days, barely there, lightweight makeup is the look du jour, so it makes sense that some of the most sought-after products as of late are skin tints. Think of these products as next-generation tinted moisturizers that embody the "skinimalism" trend. They're the secret to low-lift glowing skin with the kind of hype that won't be going away soon, which makes the newest launch from Ciaté London a big one — one worth adding into your own routine. Meet the Dewy Skin Glass Glow Skin Tint.
Ciaté London is known for its popular range of dewy products (see: Dewy Stix Highlighter and Dewy Blush), so it's no surprise that their next launch would include an everyday base product that creates the same "glass skin" effect. Unlike traditional foundation products, the Dewy Skin Glass Glow Skin Tint is a lightweight cushion-like balm that never feels cakey during or after application. Its versatility and lightness is what makes it so great and a big hit among pros and amateurs alike.
Its texture may be lightweight, but that doesn't mean it's not effective in covering up whatever you desire — and for up to 16 hours to boot. According to makeup artist Ash K Holm, the sheer and flexible formula can be used to spot conceal your skin for a dewy look, layered as a lightweight foundation, or used all over the body for a healthy-looking glow.
"Finally, a foundation that contains skin care benefits!" exclaimed Holm and she's not alone in this excitement. In an independent research study, Ciaté London found that at least 55 percent of people agree that a product's skin-care benefits are a huge deciding factor in whether or not it deserves a spot in their routine rotation. The Dewy Skin Glass Glow Skin Tint isn't the first makeup product to utilize powerful skin-care ingredients, but it's this tint's unique combo that will draw you in.
While the hyaluronic acid in this oil-free and vegan formula promises 12-hour hydration, it's the glow-enhancing blend of vitamin C, dragonfruit extract, and yuzu (a citrus fruit with a high concentration of vitamin C) that helps skin look healthier than ever.
Two kinds of people exist in this world: those who prefer makeup brushes and sponges to apply makeup and those who are more comfortable using their fingers. The Dewy Skin Glass Glow Skin Tint can be applied both ways; either one offers up similarly sheer and natural coverage. Our editor tip: if you're looking for more coverage on certain spots or areas of the skin, use your fingers (brushes can eat up a lot of your product).
Besides deciding how you want to apply the skin tint, the only other thing left to do is pick a shade. You can visit Ciaté London's website and use the Match My Makeup tool to find which of the skin tint's versatile 10 shades will best match your skin tone. All you have to do is enter your current foundation shade from almost any other brand and it will tell you your best skin tint shade!