Breaking the 9 to 5: How This Badass Beauty TikToker Transformed Her Art Into a Business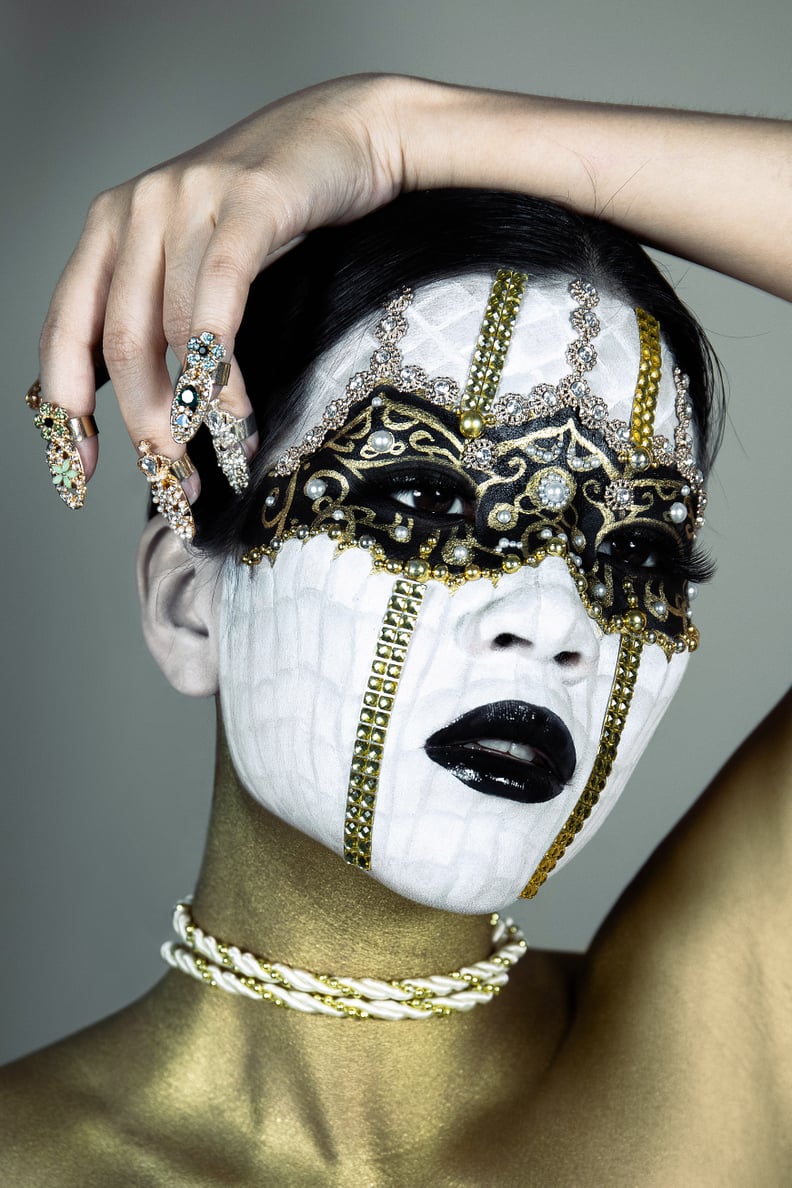 Cindy Chen Designs
Make no mistake: makeup is an art, and this beauty influencer's TikTok page is a living, breathing museum gallery of the highest caliber. Admitting hundreds of thousands of visitors per day, Cindy Chen, aka Cindy Chen Designs, crafts fine works of art using everything from high-quality special effects makeup to the cheapest children's face paints. Her canvas? Every inch of her face, from her cheeks to her forehead and everything in between.
Chen is a fine artist and influencer known for her signature diamond face pattern, maximalist geometric designs, and avant-garde works of art. In 2019, she received the award for best avant-garde look at the Independent Beauty Industry Awards, and she has over 1.5 million followers on TikTok. But even more impressive than Chen's Hunger Games-style makeup looks is how she turned her passion for art into a growing business.
"Sure, I am working MORE hours now than I would have in an office job, but guess what? I get to do it for myself."
"As an artist, I just always felt like being in the corporate world was very limiting," she told POPSUGAR. "Even though I liked what I was doing, I just felt like there was a side of me that was never really fulfilled creatively."
After losing her 9 to 5 job as a graphic designer, Chen gave herself a three-week deadline to share her looks online and recover from the burnout. Three months later, she'd reeled in 1 million followers, and what started out as a side hustle quickly became a way to merge her aspiration of being her artist and her goal of becoming an entrepreneur.
Inspired by interesting patterns, couture, and, graphic designs, Chen says her superpower is that she never runs out of ideas: "No one tells you how to be an influencer; no one tells you how to make money; and they keep it under wraps so that there's not as much competition," she said. But Chen made a point of educating herself on the ins and outs of social media marketing as soon as her follower count started to increase, creating a successful business all her own.
"It's strictly about how you translate your art in a way that people on social media and the wider range of audiences are going to appreciate," she said, explaining that her followers (and haters) originally came for content about her relationship with her husband. As time went on, she learned to draw attention away from her marriage and bring in more followers who were genuinely interested in her art.
Over time, followers also took inspiration from her confidence in showing off her beauty mark, which Cindy grew up disliking but now sees as something that sets her apart from the rest. Diving into the social media influencer world can be scary, but Chen says it's important to push past the imposter syndrome and focus on working towards your goal. "Push creatively, don't stop experimenting, and keep practicing," she said.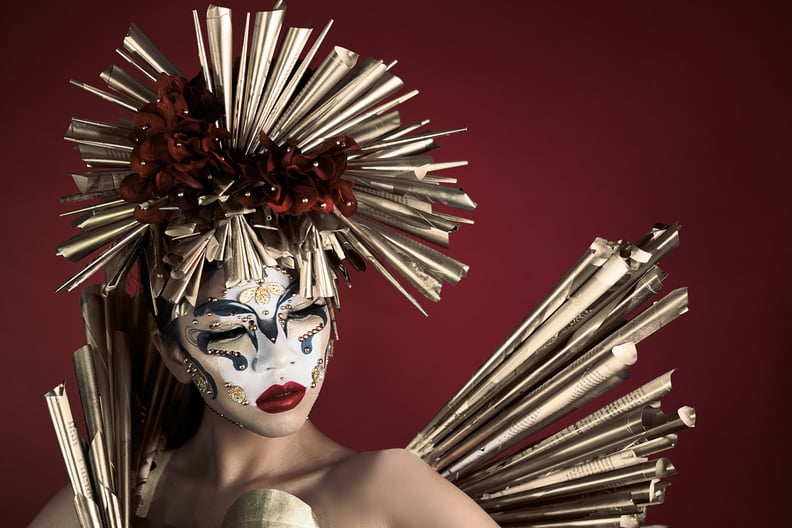 Today, Chen hosts a mentorship program teaching influencers with full-time jobs how to create their own beauty businesses without focusing on superficial details like hashtags and grabby captions. "The last thing I want is for anybody to think that, once you become an influencer and once you have a lot of followers, you make a lot of money," she said. Rather, it's about pursuing what you're passionate about and honing the right marketing and communication skills to grow that passion into a business.
On average, a single look takes Chen about three hours (but can take up to six and half), so she has to be careful not to sweat or move her facial muscles or she could ruin the design. "It's very similar to painting, honestly," she said. "Prime the canvas, put a base color on, start light to dark, and then wait till it dries . . . literally, I've blow-dried my face before, just to make sure the glue dries off properly." After hours of work, Chen only wears the design for about an hour to take photos before washing it away forever, a bittersweet way to clean up her art. "I just liked the fact that it's so transient and it makes it feel very special," she said, adding that her favorite look to date is her Metal Ballerina look pictured above.
In an Instagram Story three months after she quit her job, Chen wrote, "Sure, I am working MORE hours now than I would have in an office job, but guess what? I get to do it for myself, for my art, to express myself in the most refreshing, idgf way. I can wear crop tops and sweats to 'work,' and yeah I have to deal with a different set of taxes now, but every penny I earn feels more meaningful, more precious."
Ultimately, her goal is to build a team big enough that she can focus solely on her art instead of the management and networking side of the business, or have her own Netflix show, whichever comes first. Check out some of Chen's most gorgeous works of makeup art ahead.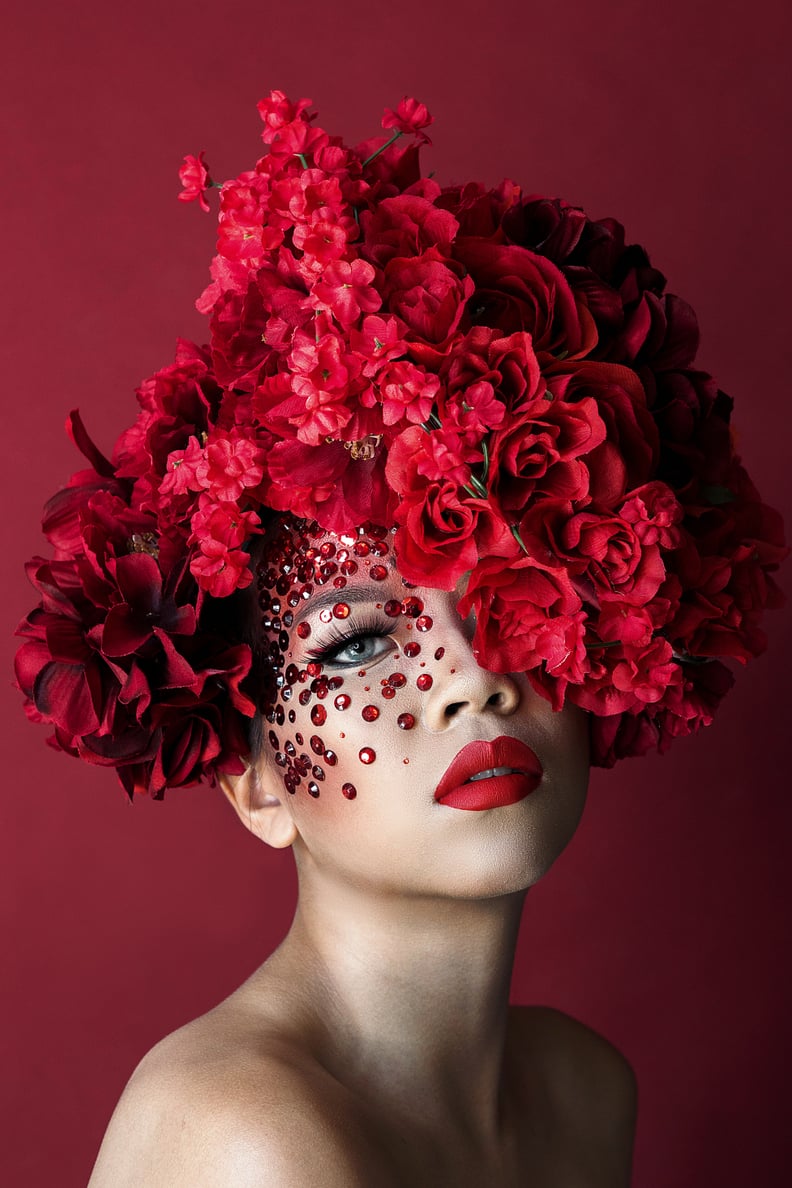 Cindy Chen Designs Red Roses Makeup Look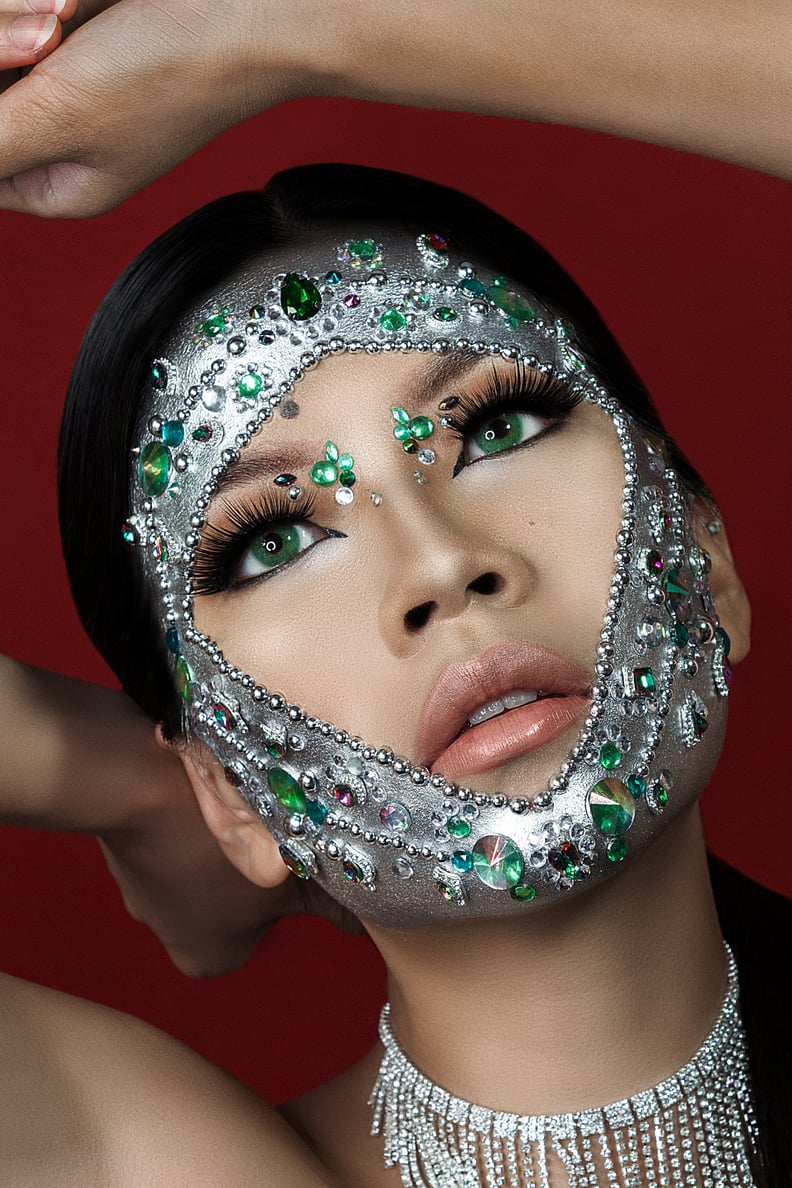 Cindy Chen Designs Bulgari Makeup Look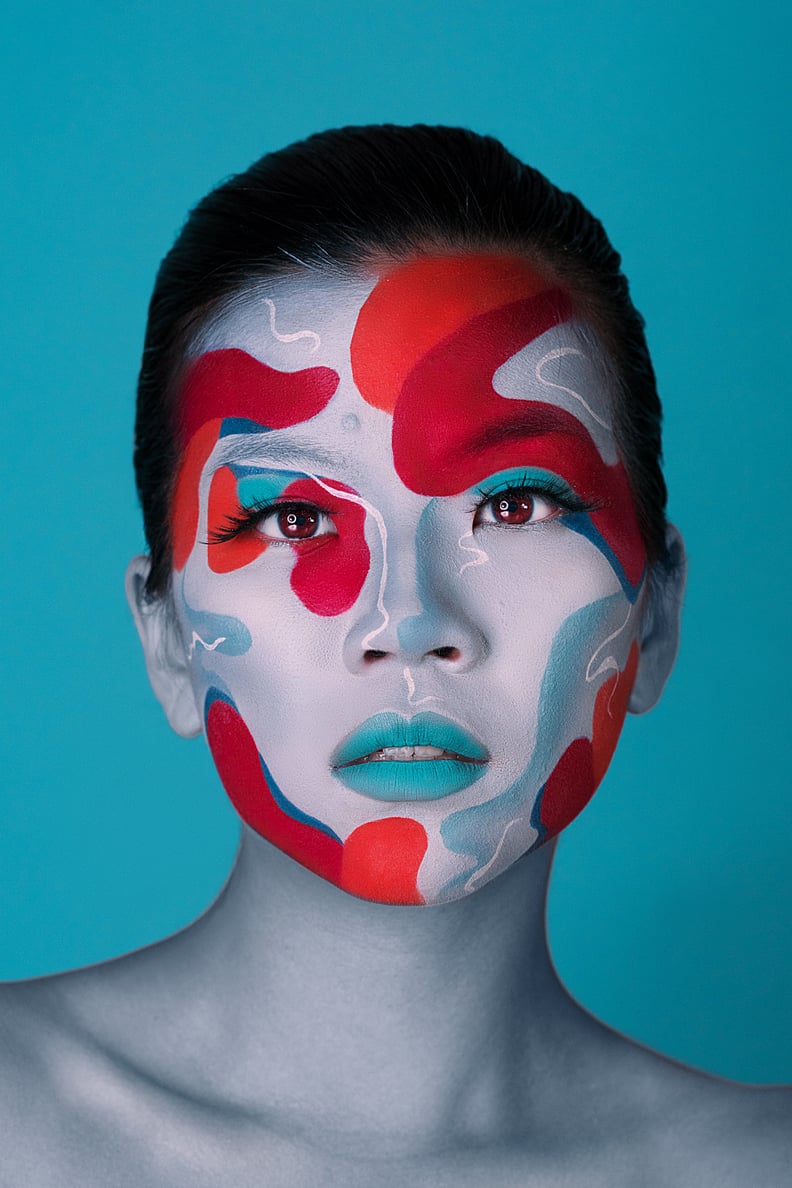 Cindy Chen Designs Impressionist Makeup Look
Cindy Chen Designs Versace Makeup Look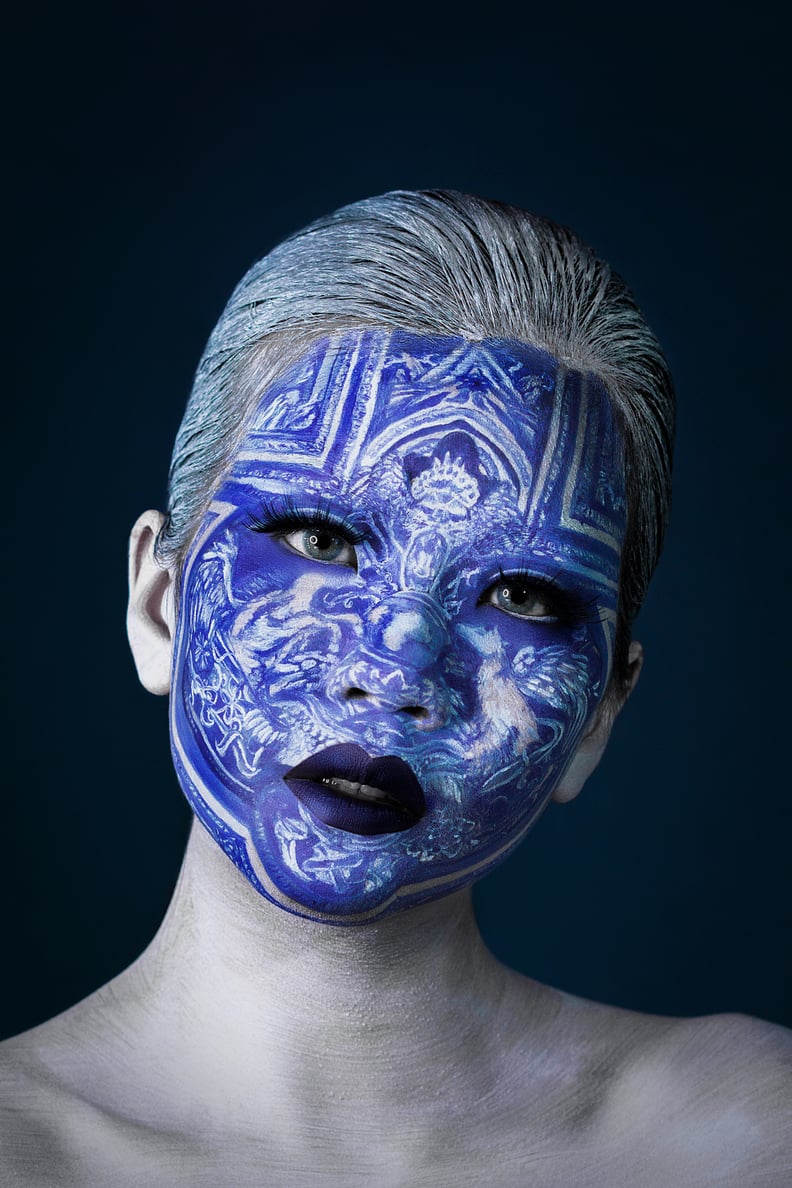 Cindy Chen Designs Vladinsk Makeup Look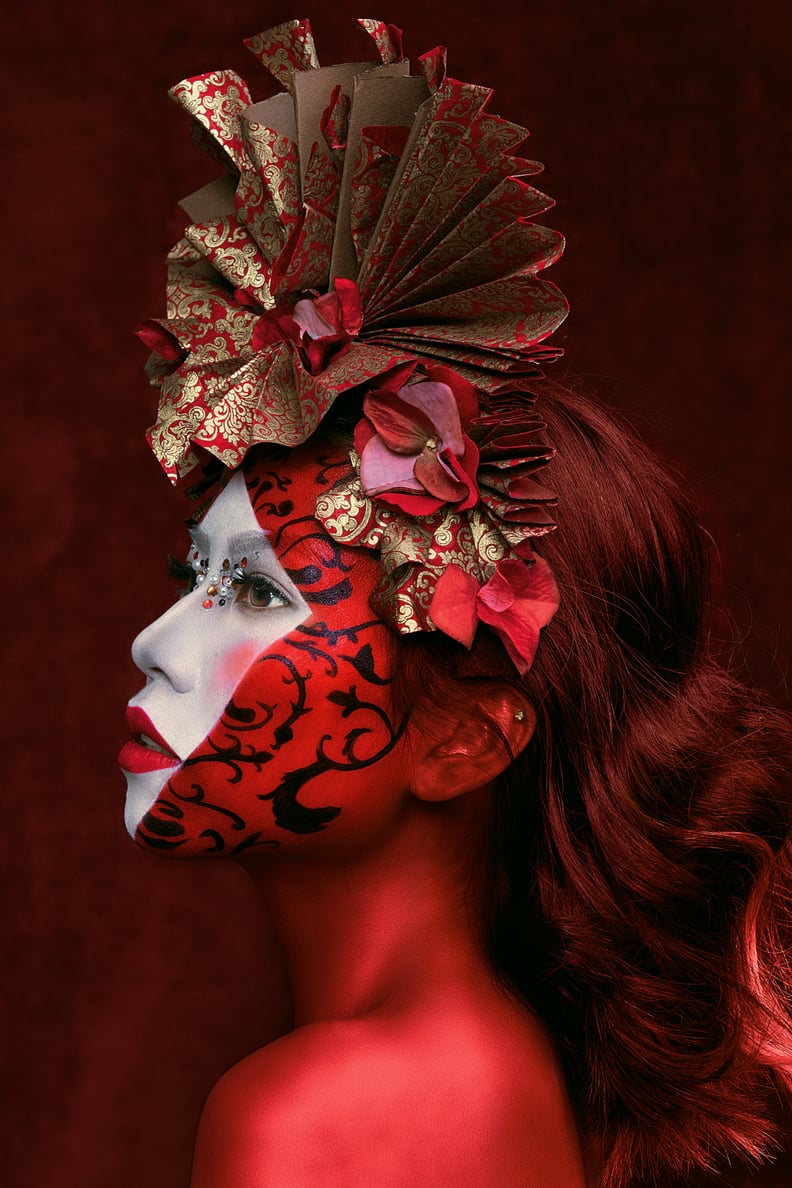 Cindy Chen Designs Baroque Makeup Look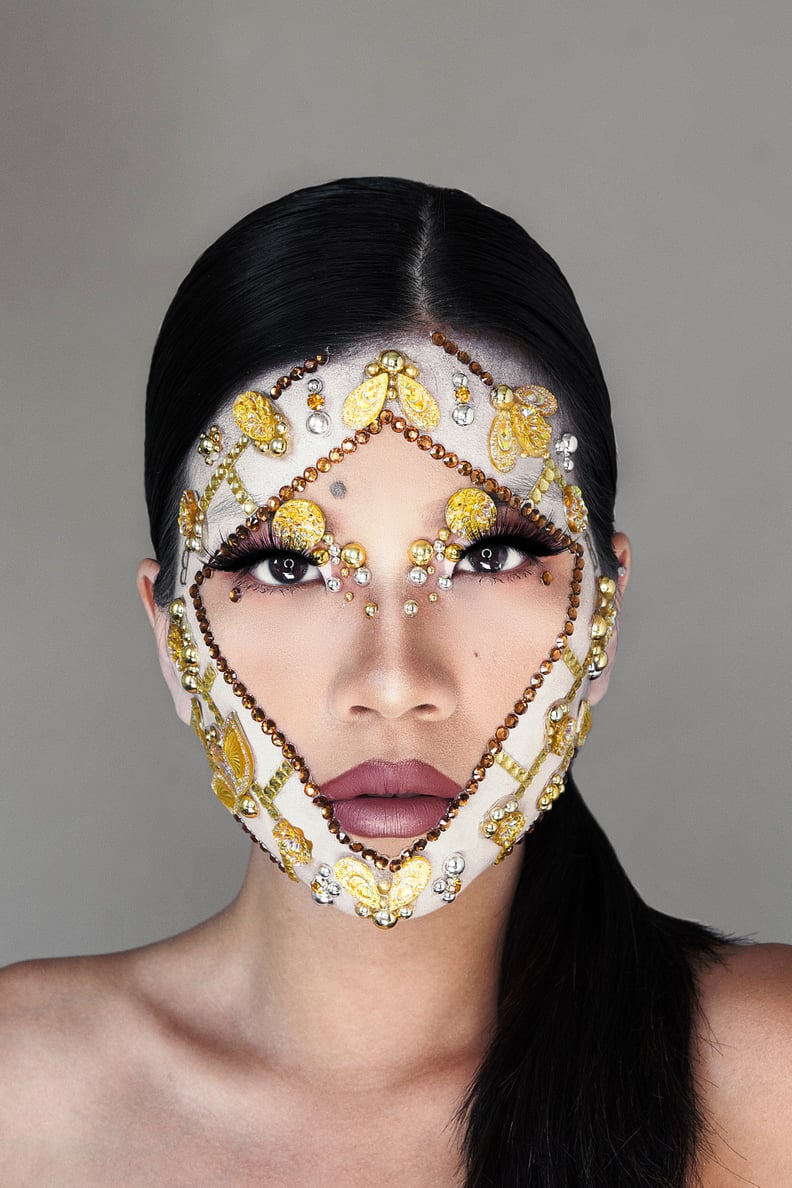 Cindy Chen Designs Balmain Makeup Look
Cindy Chen Designs Art Nouveau Makeup Look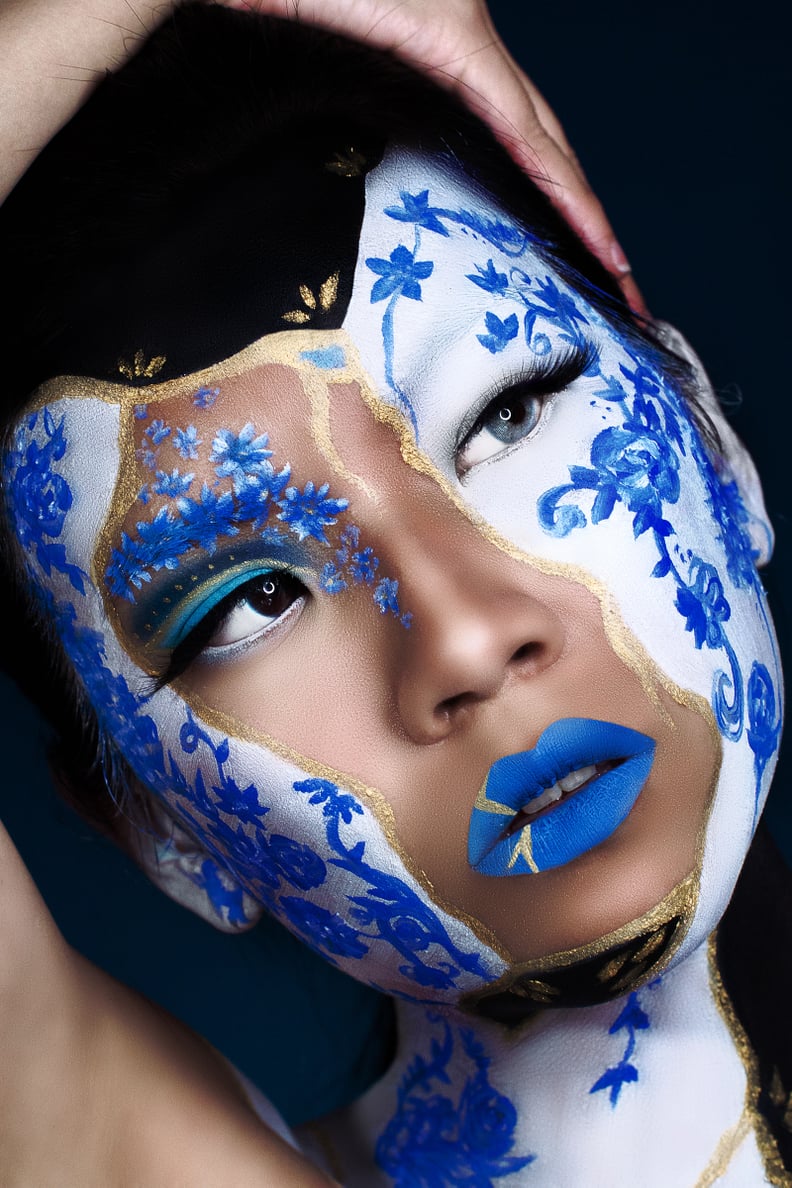 Cindy Chen Designs Kintsugi Makeup Look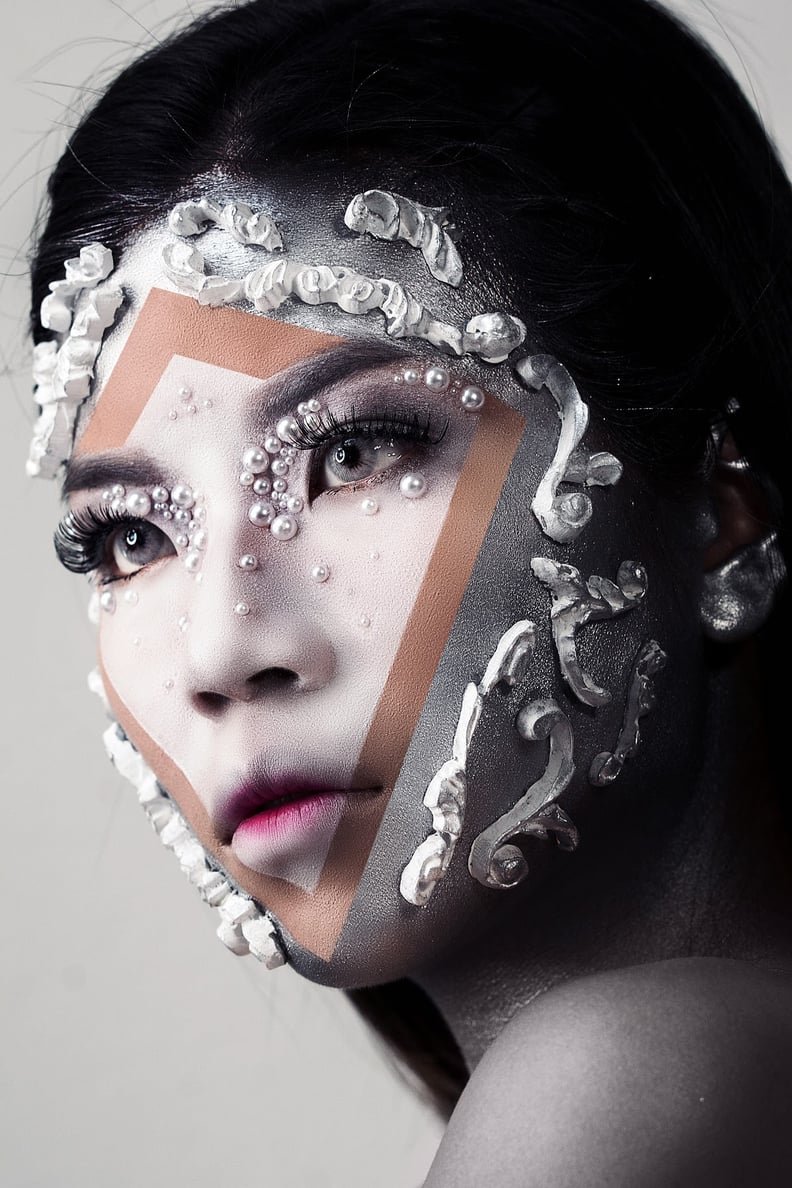 Cindy Chen Designs Black and White Makeup Look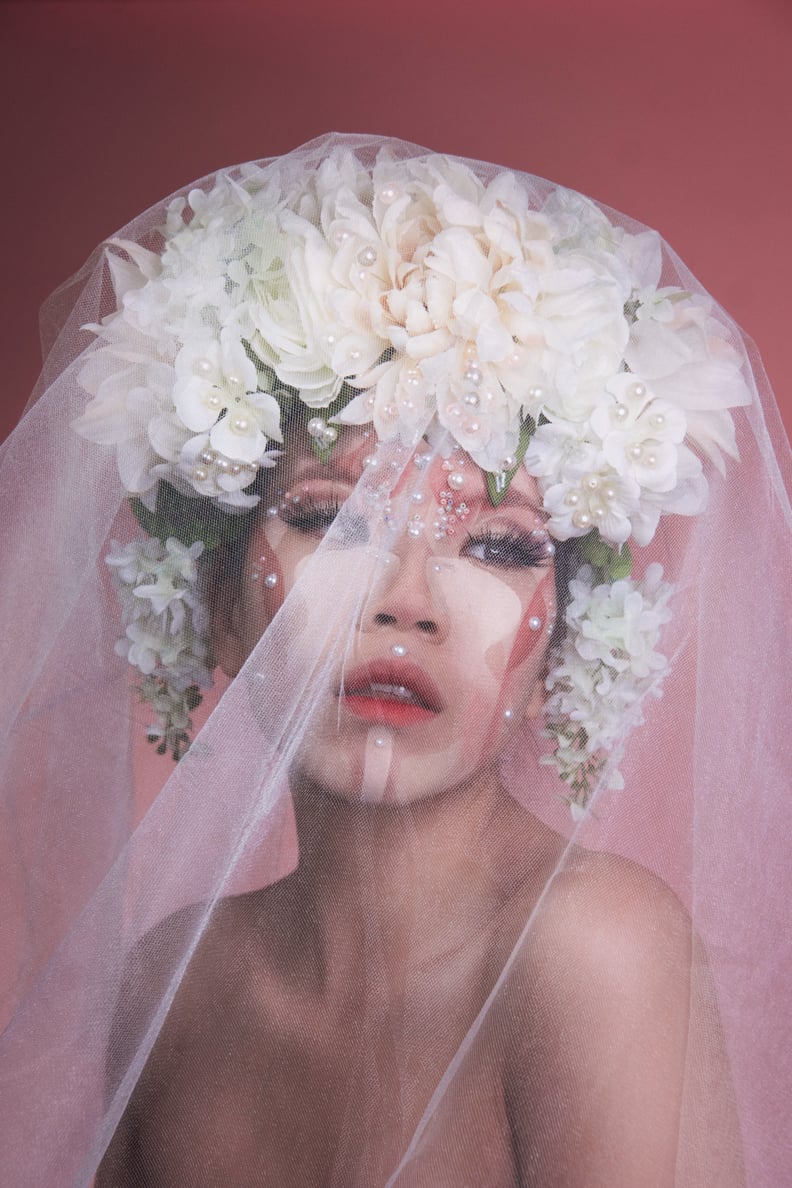 Cindy Chen Designs Pink Pearl Makeup Look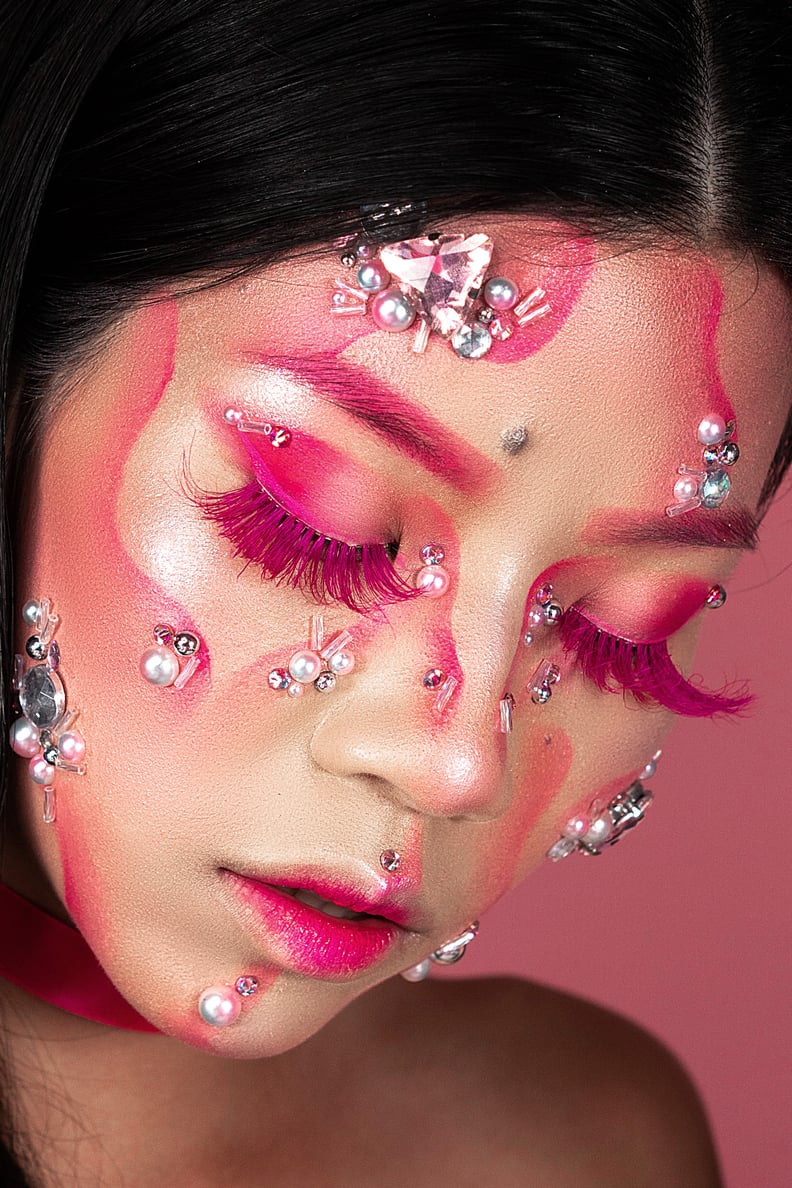 Cindy Chen Designs Pink Movie Makeup Look
Cindy Chen Designs Teal and Gold Makeup Look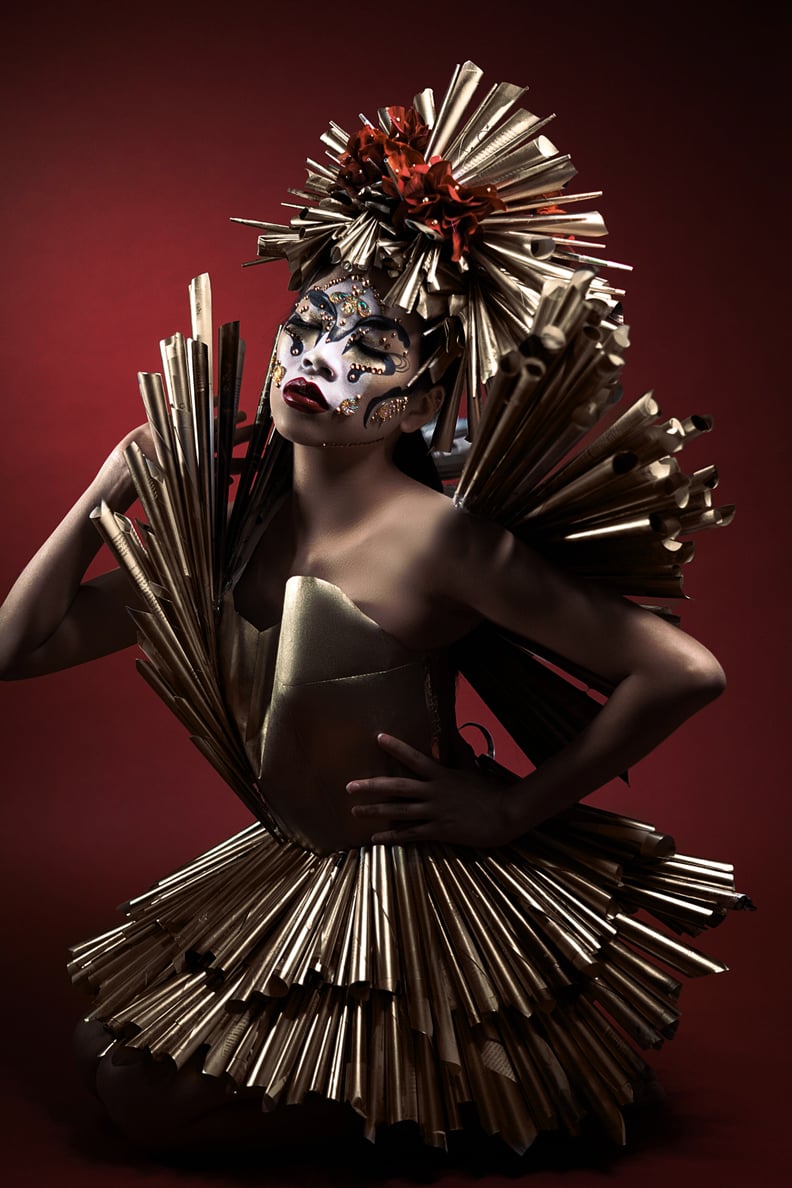 Cindy Chen Designs Metal Ballerina Makeup Look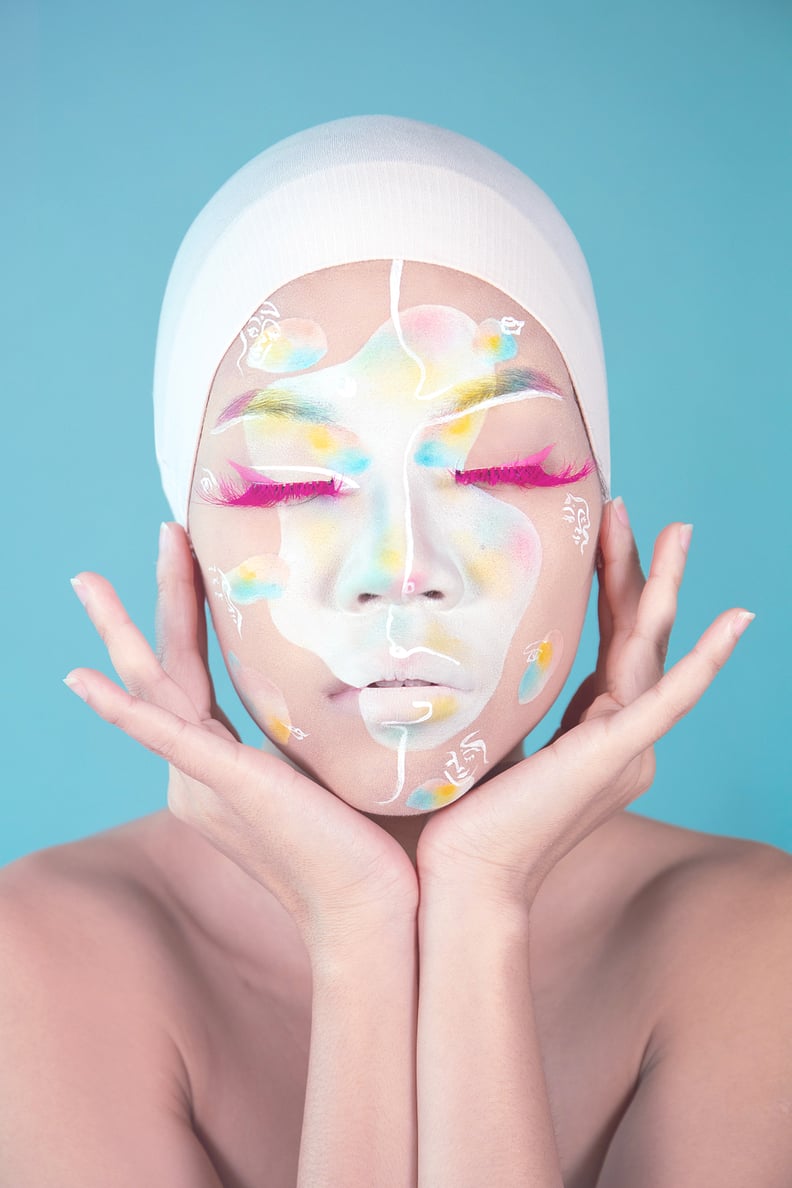 Cindy Chen Designs Confectionary Makeup Look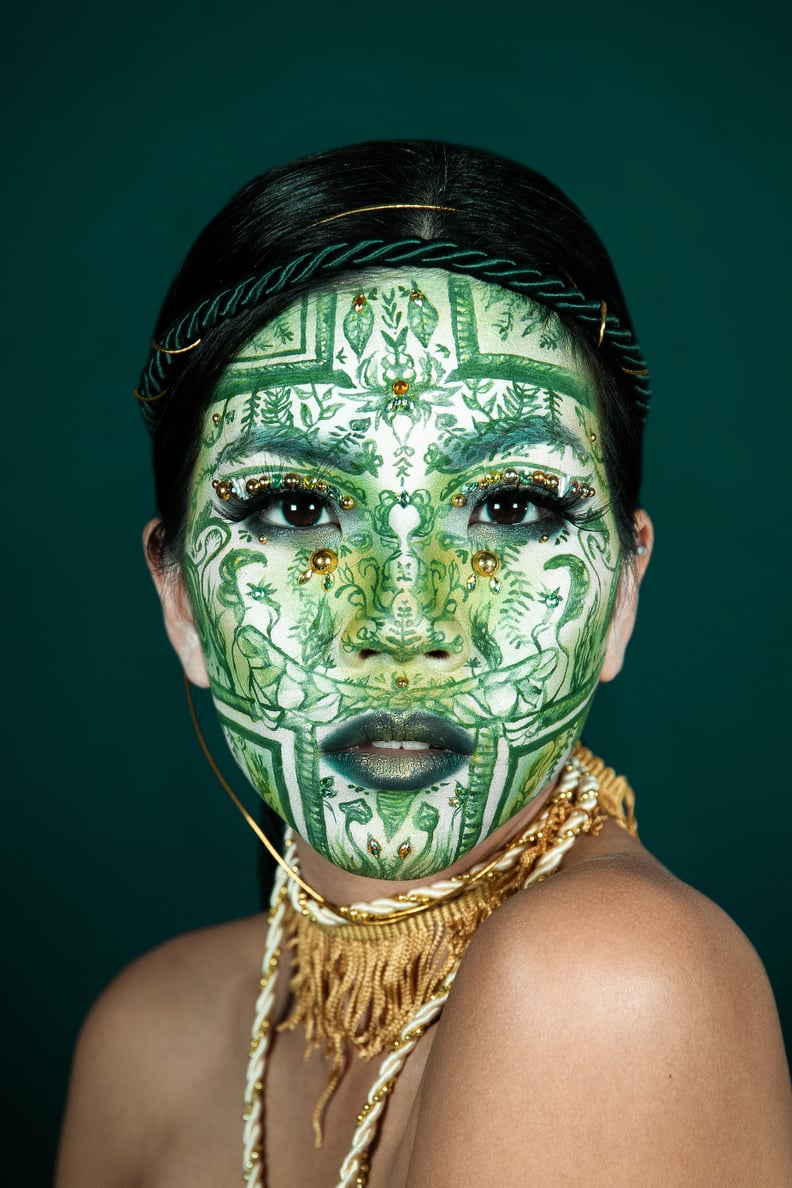 Cindy Chen Designs Beetle Makeup Look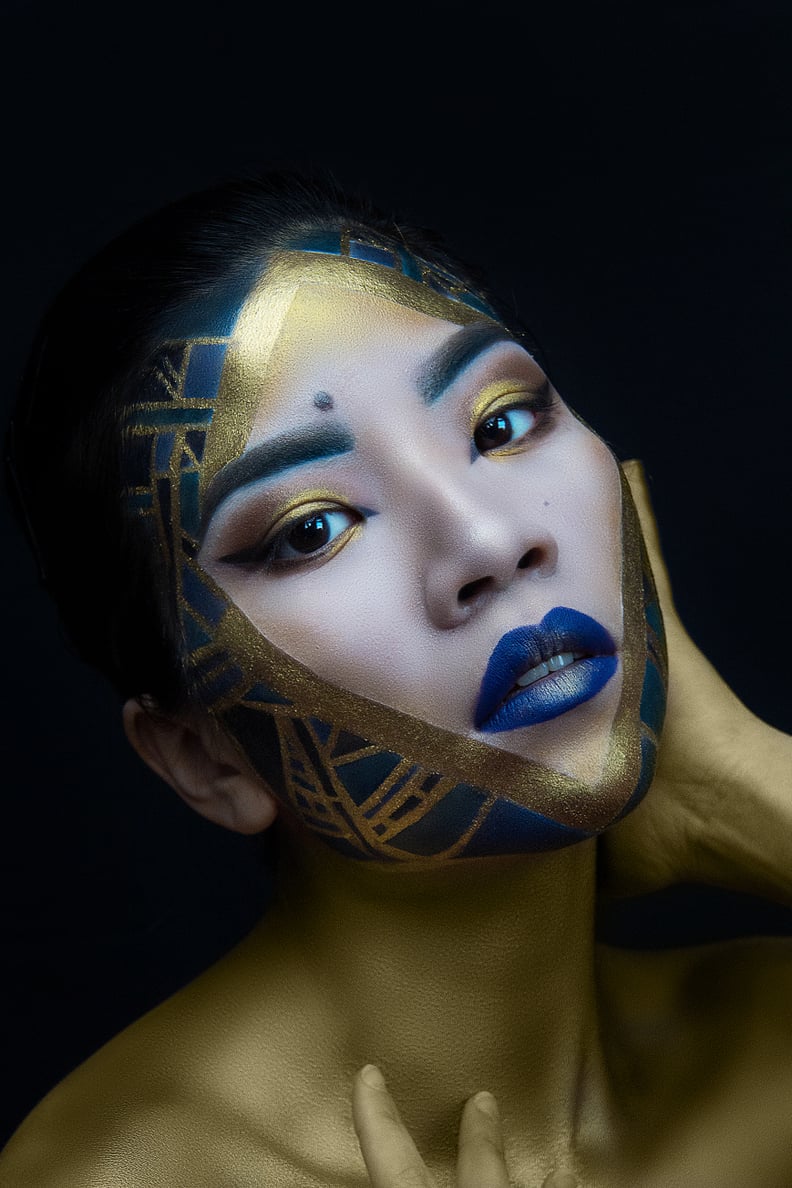 Cindy Chen Designs Art Deco Makeup Look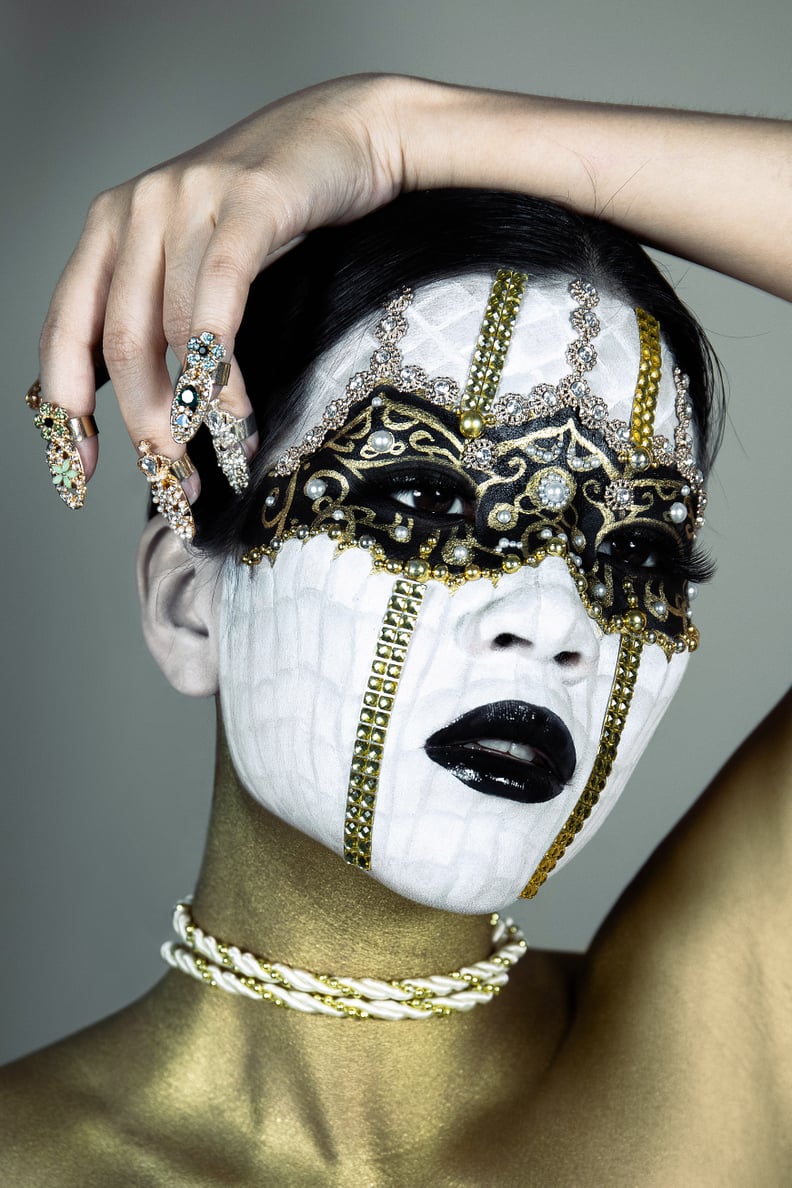 Cindy Chen Designs Fabergé Egg Makeup Look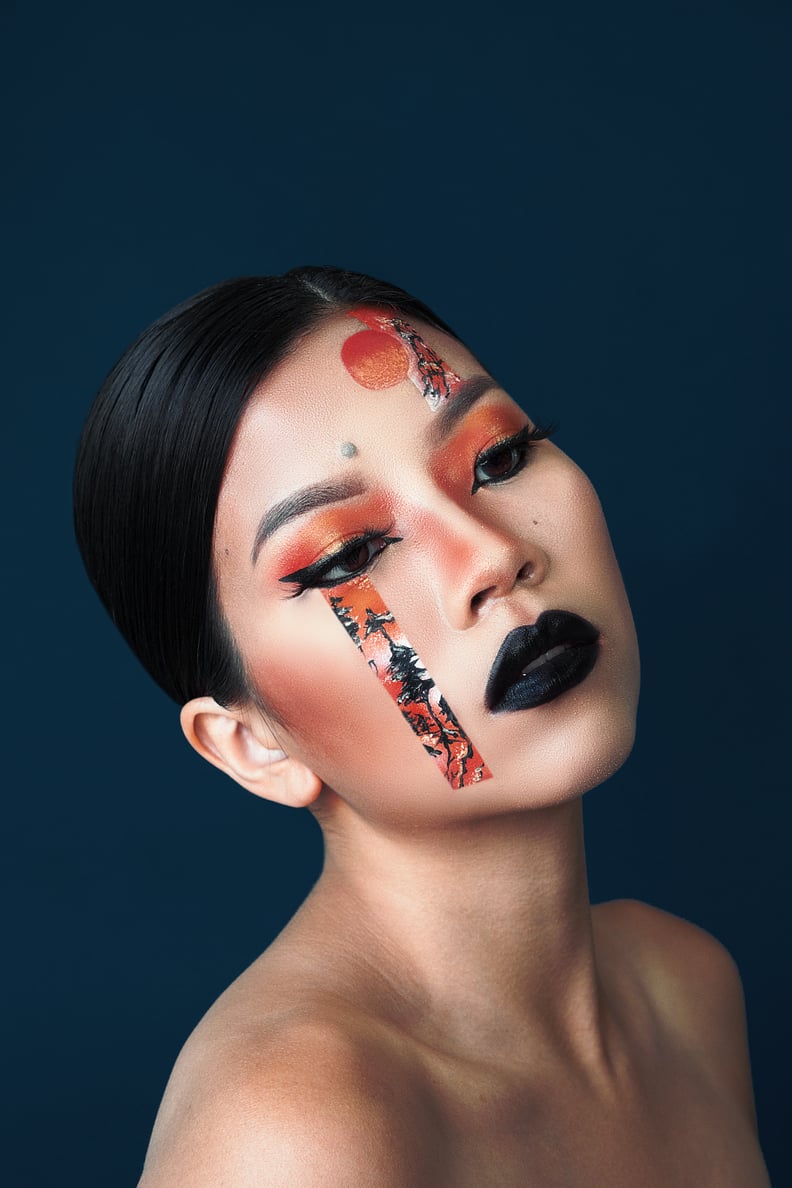 Cindy Chen Designs Landscape Art Makeup Look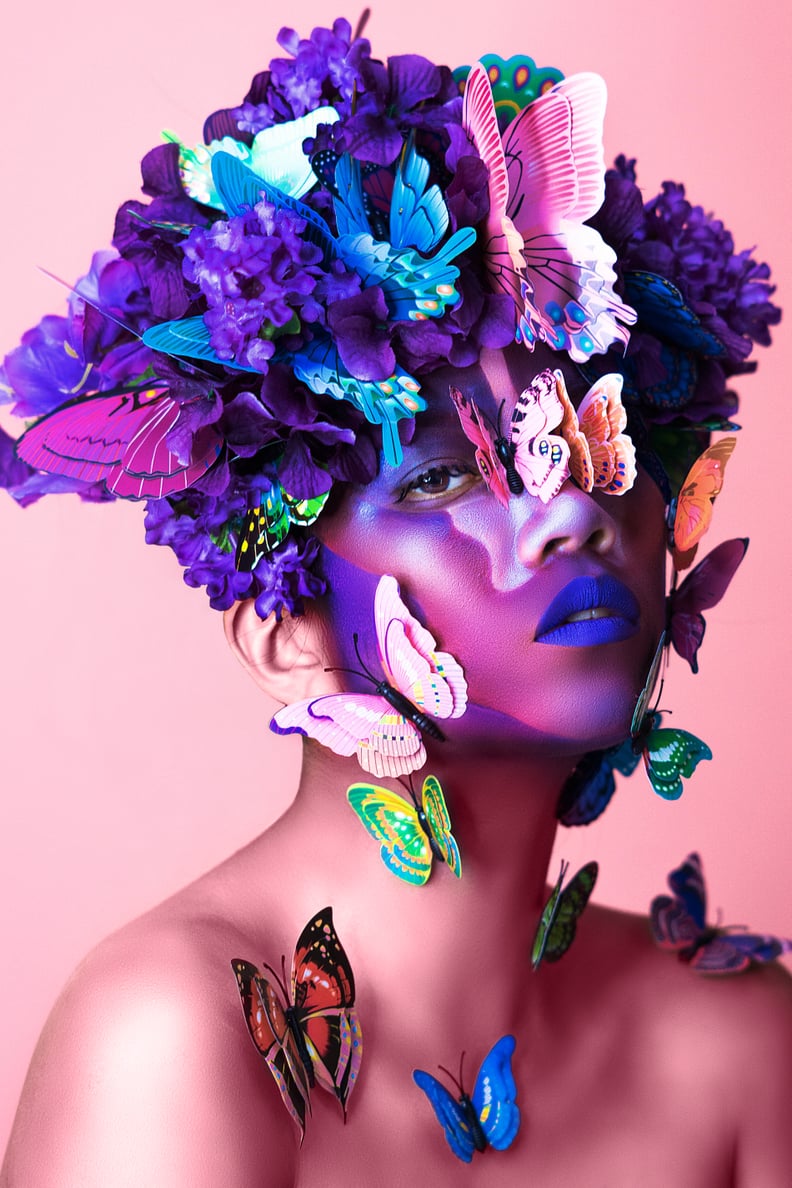 Cindy Chen Designs Butterfly Makeup Look