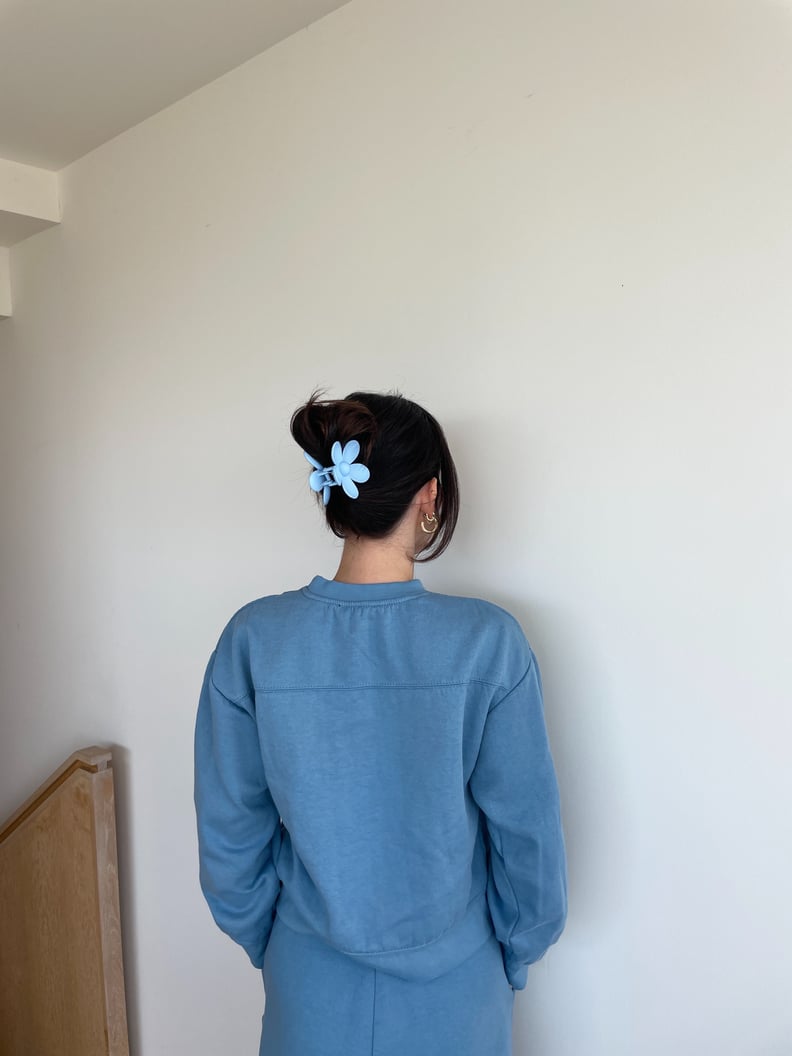 POPSUGAR Photography | Renee Rodriguez
POPSUGAR Photography | Renee Rodriguez
As POPSUGAR editors, we independently select and write about stuff we love and think you'll like too. If you buy a product we have recommended, we may receive affiliate commission, which in turn supports our work.
A claw-clip hair hack for layered hair has been going viral on TikTok.
All you need to test the hack is your favorite claw clip and a hair tie.
One editor tested it on her fine, layered hair and was impressed by the results.
A few months ago, I thought I had finally mastered the perfect claw-clip style for my fine hair. Then, I cut my hair into a '90s style and added tons of layers, which has left me struggling when it comes time to style my hair. Although I love the look of my cut and face-framing layers, I needed some ideas to replace my go-to styles, so a few weeks ago, I decided to look for tutorials for layered hair on TikTok.
I'm so glad I did: I recently stumbled across a claw-clip hack that has honestly been a total game changer. In the video, TikTok user Catherine Tran showcases the best claw-clip style for hair with layers. Tran uses a hair tie and a claw clip to achieve a super-cute, long-lasting style.
Over the past year or so, I've come to rely on my claw clips. I loved them back when I was in middle school, and I'm so happy that they are back on the scene again. They're super easy to use, and in my opinion, they elevate any hairstyle with ease. Plus, they come in so many fun colors and styles, I love matching them to my outfits.
When I used to do my claw-clip hairstyles, I would gather my hair into a low ponytail at the base of my neck and twist it into a french twist before clipping everything. Although I still find myself doing this occasionally because it's such a simple and easy way to put my hair up, I've found that the added layers have made things a little more complicated.
I have fine hair, so it was always fairly difficult to get it to stay in a claw clip, but the layers have made it almost impossible. I've found that every time I attempt one of my go-to claw-clip styles, I end up having to redo my hair a few hours later because it just won't stay without at least a few layers falling free. After seeing Tran use both a hair tie and a claw clip in her tutorial, I was hoping that using both would make my hair more secure.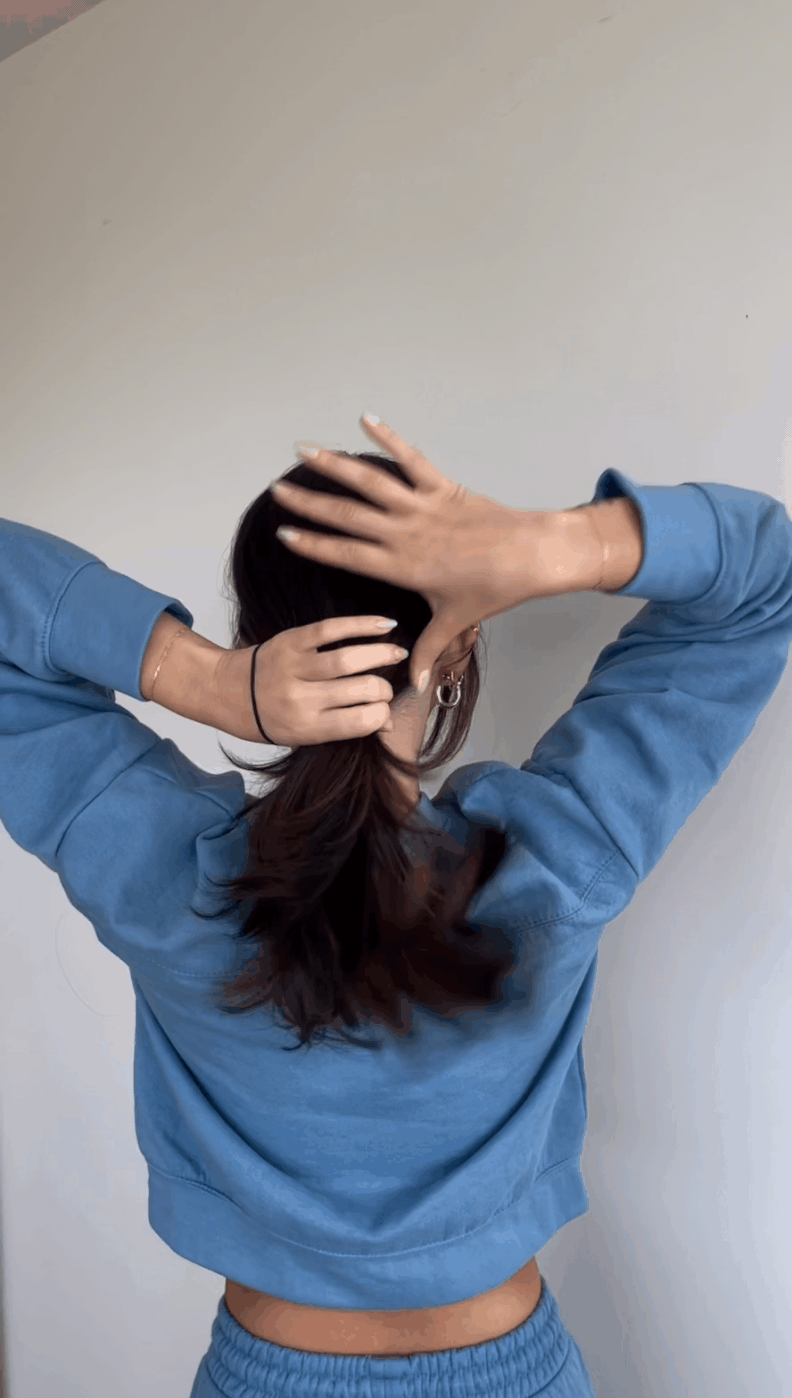 To test the hack, I grabbed my current favorite claw clip, the Bmobuo Flower Claw Clip ($14 for a pack of five), and a simple black hair tie. I started by pulling my hair into a low ponytail at the base of my head. Instead of wrapping the elastic around my hair twice, I wrapped it around only once. For the second wrap, I didn't pull my hair all the way through, but instead pulled through a mini bun and twisted the bun using my pointer finger until I had a tight, almost french-twist style. Then, I secured everything with my claw clip.
I've been using this hack for the last few weeks, and I'm happy to report that it has held my hair in place firmly and securely all day long. It's extremely similar to the claw-clip style I used to use, but adding in the hair tie has made a world of difference for my layers. I think this hack would work on all hair types but is best for layered hair that is medium to long in length.
If you have layered hair and you haven't found a way to make the claw-clip trend work for you, give this hack a try. It only takes a minute, and the end result is chic, stylish, and long lasting.