Overhauling your daily skincare routine with all clean products isn't being extra — it's being smart. We've partnered with
CVS
to bring you the best clean skincare products for every step of your regimen.
Despite my beauty editor title, people are often surprised to learn that my daily skincare regimen isn't actually some complicated 12-step situation. Most evenings, I top it off at three steps max, changing up the focus depending on what I feel like my skin needs at the time. But if there's one thing I'm always zeroing in on, it's quality over quantity. What exactly does that translate to in skincare speak? Using fewer, better products — ones that feature all the good skin ingredients and none of the bad ones.
Of course, there's also the assumption that good-for-you ingredients come at a cost. And it's a myth I love debunking every single time. Because you can get clean products at accessible price points — look no further than your local drugstore! The CVS Clean collection offers thousands of clean skincare products across many trusted brands that are free from parabens, phthalates, and formaldehyde donor preservatives. To help you break it down even further, I'm giving you a peek into my own personal medicine cabinet with all the CVS Clean products I incorporate into my routine. Whether you choose to keep it casual like me or prefer a more self-indulgent routine, you can do so knowing you're treating your skin the safe and smart way.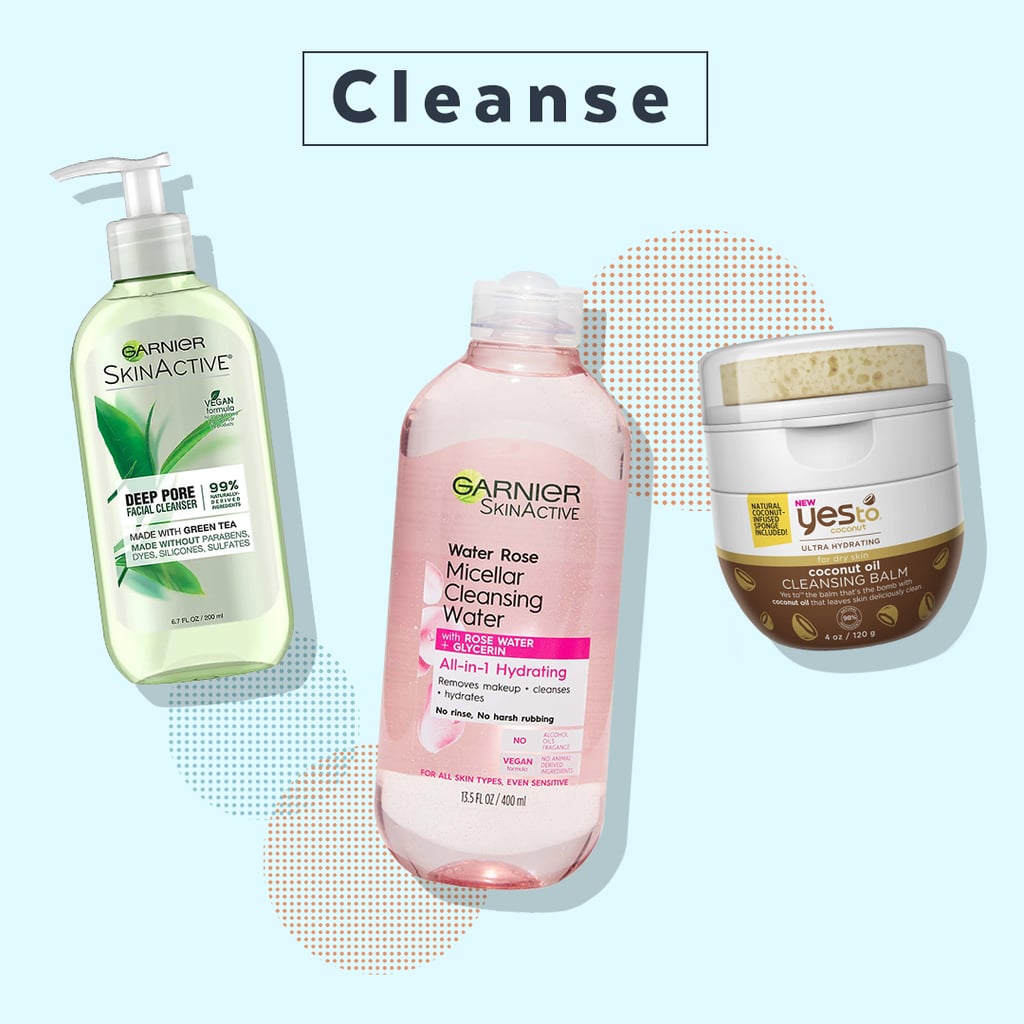 I may not do every step of a full routine every evening, but I always make sure my face is double cleansed before going to bed. If I'm wearing a full face of makeup that day, I'll massage a coconut-oil-based balm onto my face to break down dirt, oil, and makeup before wiping everything away with a warm muslin cloth. If I'm not wearing makeup, I'll swap the balm and muslin cloth for a cotton pad soaked in rose-water-infused micellar water and do a gentle sweep to lift away dirt and oil. Either way, I'll always follow up with a water-based cleanser to remove anything left on my face. Since I have oily skin, I like looking for a cleanser with ingredients that help minimize oil production, like green tea, and leave a matte finish.
The magic of a good manual exfoliation never ceases to amaze me. Not only is my complexion smoother, brighter, and more radiant after I slough away the dead skin cells, but somehow, my other skincare products seem to work better and my makeup looks better as a result. I always like to have two exfoliators in my arsenal at all times to alternate between: one is what I call an "upkeep" facial scrub that's gentle enough to use daily and helps maintain a healthy glow, while the other is a "treatment" scrub with active ingredients like salicylic acid that I'll use once a week to detoxify or target breakouts.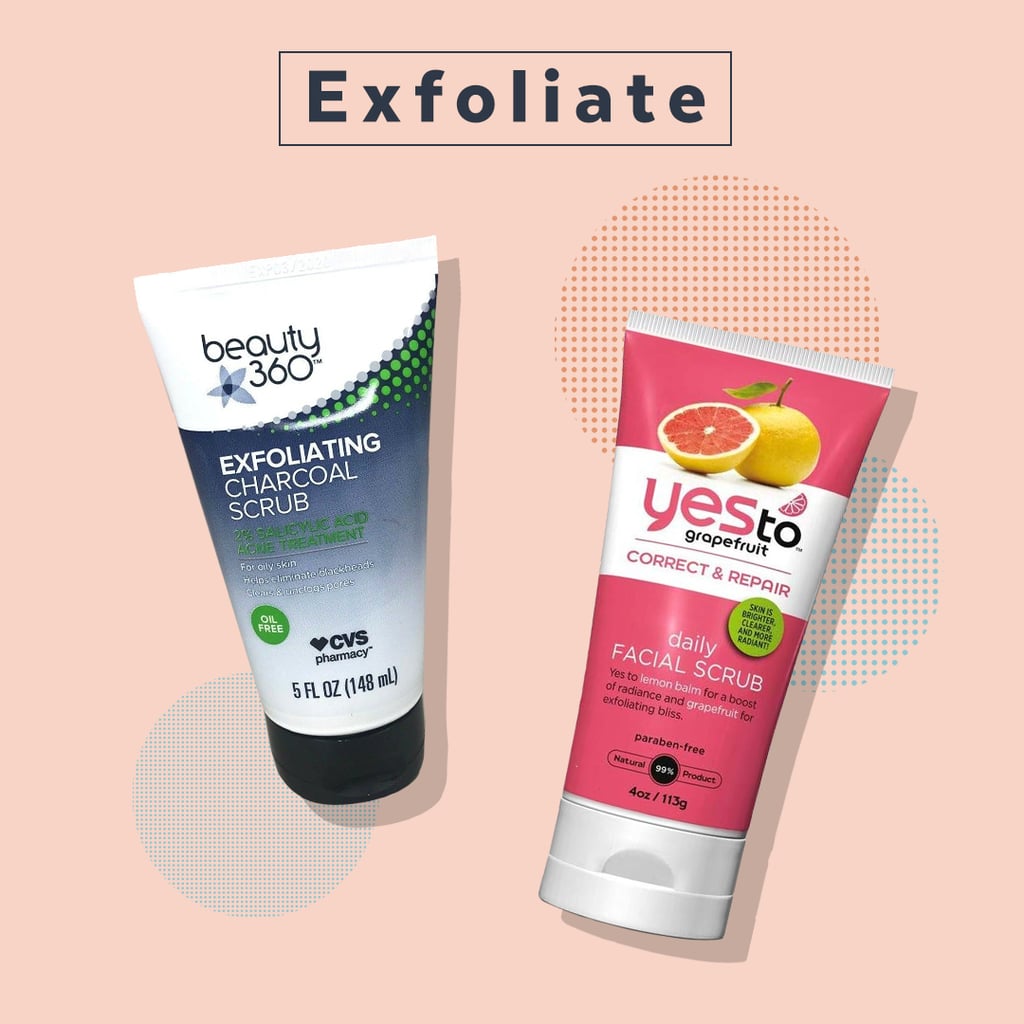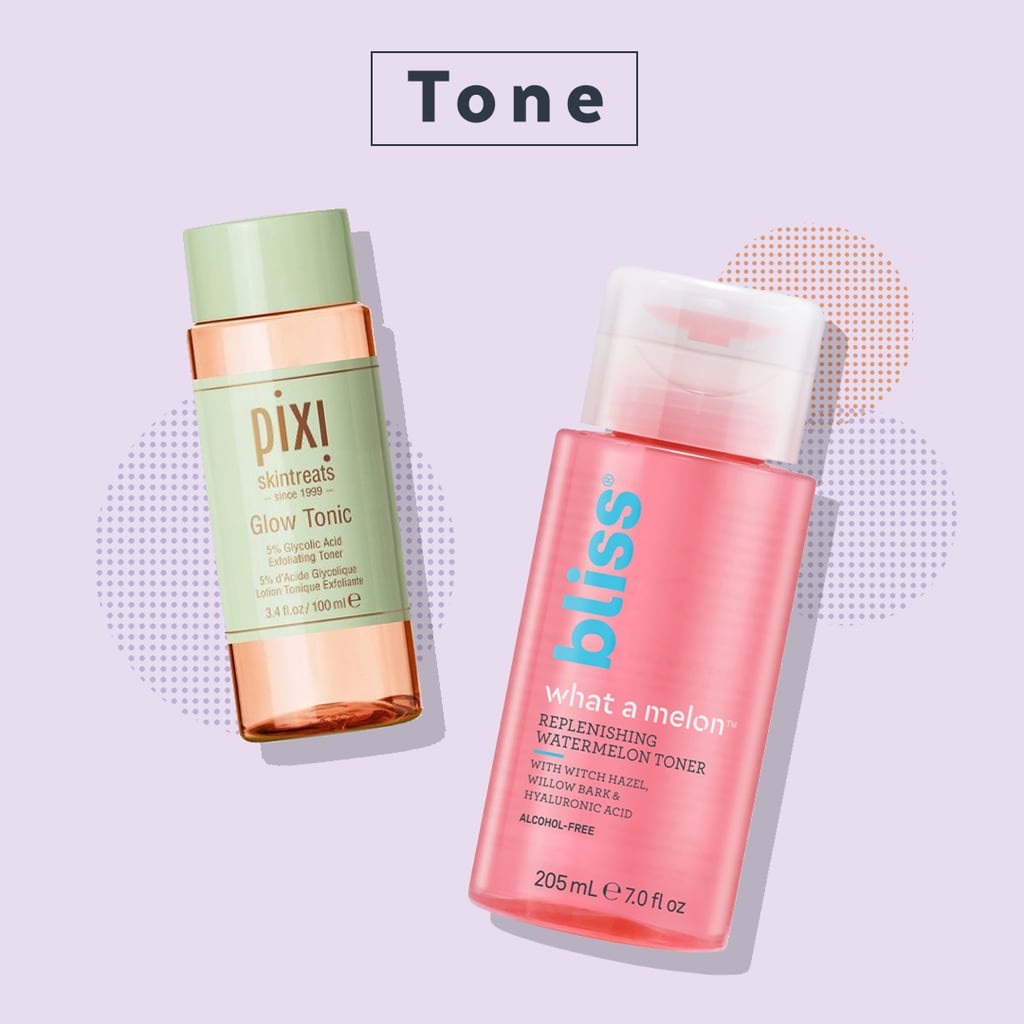 With my oily skin, I don't cleanse my face in the morning, instead opting for a bit of light watermelon extract toner on a cotton pad. The trick is to look for one that protects the skin's barrier and doesn't disrupt its natural pH balance. This way, I can refresh my skin without depleting it of its natural oils (one of the causes of oily skin). Occasionally, when I'm wearing heavy duty makeup, I'll use a more concentrated toner as part of my nighttime routine after cleansing and exfoliating, just to sweep away any excess grime that my cleanser may have missed. Plus, applying additional products, like moisturizer or serum, when my face is still damp from the toner allows my skin to better absorb them and lock them in.
I'm embarrassed to admit that it took me years to learn the importance of good hydration. But now that I know how crucial it is for a healthy complexion, I don't skimp on the moisturizer. While my skin doesn't necessarily need a rich cream every day, I always make sure I'm stocked with a few different options for different purposes and target areas. First up is a lightweight day cream with SPF. I like looking for one that hydrates and protects my skin without leaving a greasy residue so I can easily layer it under makeup. Next is a vitamin-rich night cream to nourish and boost radiance overnight. Then, there's a hydrating peptide eye cream I'll use a few times a week to target dark circles and puffiness. And finally, I never forget about my lips! A hydrating lip oil is my before-bed essential for smooth and soft lips.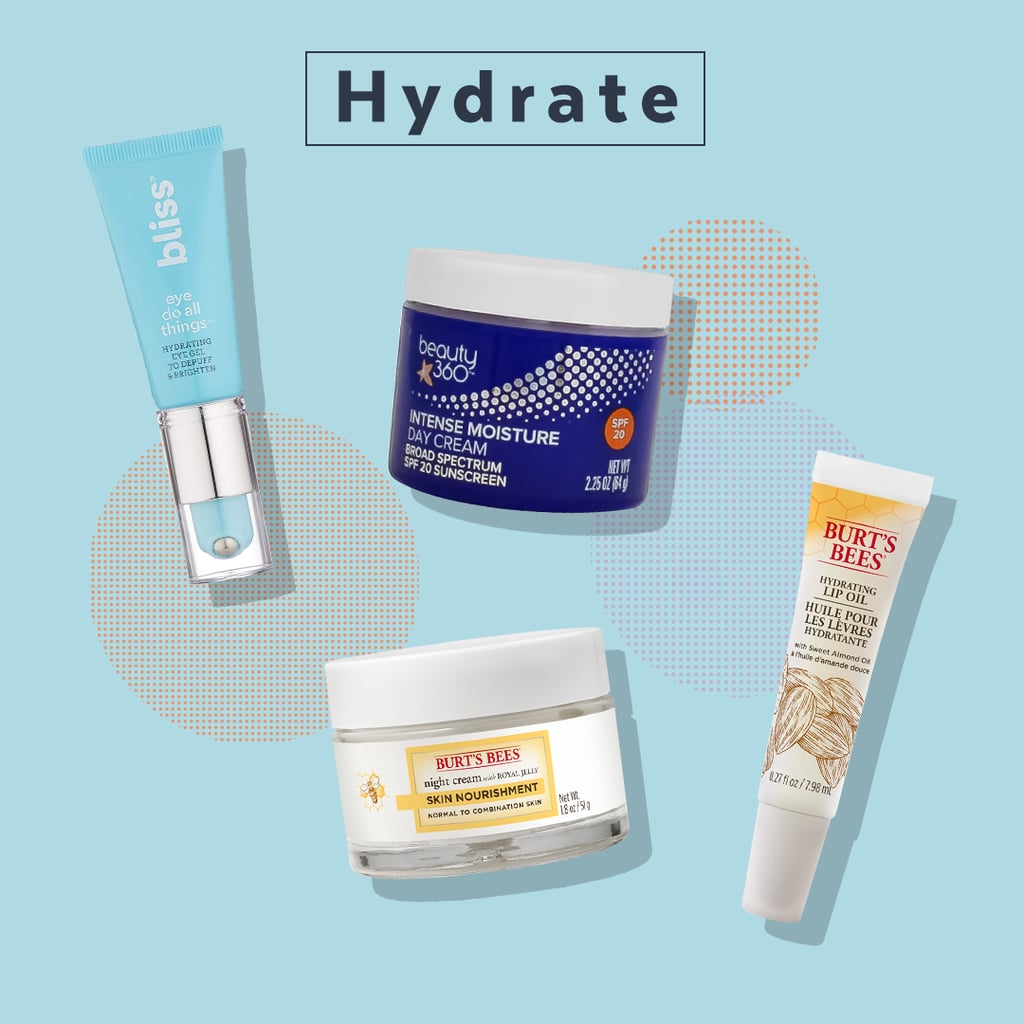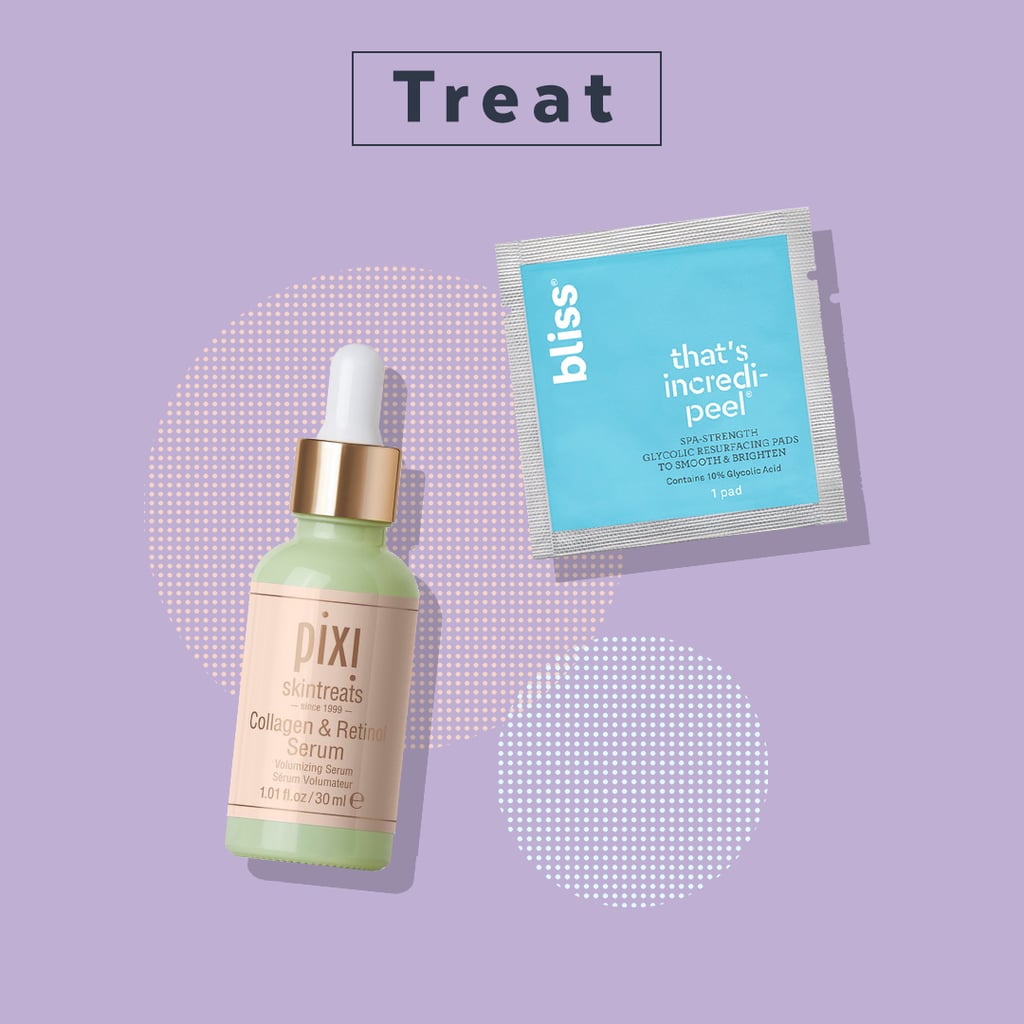 Between discoloration and fine lines, there are a few beauty concerns I'm working to correct through more concentrated ingredients and targeted application. That's where treatments come in. Some evenings I'll swipe a glycolic resurfacing pad across my face to improve tone and texture overnight. I always wake up with smoother, brighter skin. Then once a week, I'll apply a collagen and retinol serum to help fight wrinkles and restore plumpness and elasticity.