What SPF to Buy and How to Wear It, Straight From a Derm
What This Derm Wants You To Know About SPF and How She Applies It Every Day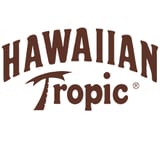 This summer, have fun in the sun safely. Teaming up with
Hawaiian Tropic®
, we're sharing what SPF to buy and how to wear it — straight from a dermatologist.
Summer is meant to be enjoyed outside. But between barbecuing, beach days, and backyard gatherings, sun exposure is at an all-time high. And while wearing sunscreen every day, all year round is always essential, in summer (and especially with all of that extra exposed skin), SPF is without a doubt your most important accessory.
Take a page from Dr. Tiffany J. Libby, a board-certified dermatologist and the director of dermatologic surgery at the Brown University Warren Alpert School of Medicine, and think of sunscreen application as a healthy self-care ritual that'll leave you glowing from the inside out. With its wide array of products, Hawaiian Tropic® makes it easy to apply sun protection at home or on the go, helping your skin thrive no matter what your day has in store. "I love how weightless and breathable the Weightless Face Lotion SPF 30 is," Dr. Libby said. "It blends in well and moisturizes my skin while providing complete sun protection."
Ahead, Dr. Libby shares her best SPF tricks and the important, even life-saving, benefits of regular sunscreen wear.
As a dermatologist and skin-cancer surgeon, Dr. Libby has a passion for educating others on the importance of sunscreen and sun protection. "One of the comments I consistently get from my patients is that they wish they had known about the dangers of the sun and had protected their skin when they were younger," she told us. "Skin cancer is already the most common cancer in the US, and currently, one in five Americans will get skin cancer in their lifetime."
But the good news is that there are easy ways to keep yourself healthy and protected. "Research also shows that regular sunscreen use will decrease your risk of getting melanoma, which is the deadliest form of skin cancer," Dr. Libby said. In short, you should be wearing sunscreen every single day — especially on your face. "Sunscreen can make a big difference not only in preventing skin cancer, but also preventing signs of aging like fine lines and wrinkles as well as pigmentation," Dr. Libby said.
Putting it simply, she asks her patients this: "Would you go out in the rain without an umbrella? Anytime there's daylight, we can assume the sun is reaching our skin," Dr. Libby said. "Even while indoors and driving in our cars, UVA rays, which are responsible for 90 percent of skin aging, penetrate through glass." Dr. Libby also made sure to point out that even on cloudy days, up to 80 percent of the sun's UV rays still penetrate through and can encounter your skin.
A common mistake is thinking that the SPF in your makeup is sufficient protection. "Studies show that people on average only apply 25-50 percent of the recommended amount of sunscreen," Dr. Libby said. "The recommended amounts are one nickel-sized dollop for the face and one shot glass-sized amount, or two tablespoons, for the body. This is why even if your makeup has SPF in it, you still need to apply sunscreen, as we often don't apply a nickle-sized amount of makeup to our entire faces."
When looking for a sunscreen, Dr. Libby advises choosing a formula with an SPF of 30 or higher. SPF 30 means that it protects from 97 percent of the sun's UVB rays. "You also want to look for broad-spectrum coverage from UVA and UVB rays, as well as water resistance," she said. "You should be able to find all of these statements (SPF rating, broad spectrum, and water resistance to either 40 or 80 minutes) on the front of the bottle."

In addition, Dr. Libby recommends choosing your sunscreen based on the activity you'll be doing that day, the level of sun protection you'll need, and whether you're applying a base layer vs. reapplying. "For example, while on a beach vacation, I will opt for a sunscreen lotion that is at least SPF 50 or higher as my base layer to make sure I get even, thorough coverage," she explained. "Then to reapply, I love using powders, mists, or sprays. When using sprays, make sure to hold the nozzle one inch from your skin to make sure most of it gets on the skin and doesn't just disperse into the air — and be sure to rub it in."
In the warmer months when she's more exposed to the sun, Dr. Libby recommends making sure to apply sunscreen to your entire body before getting dressed in order to ensure full and even coverage. "It all starts with using the right SPF and knowing how and when to reapply," she said. "After initial application, I reapply every two hours (especially after swimming or sweating). That's because a sunscreen's sun protection factor (SPF) value is only fully effective for two hours after you apply it."
All in all, it's important to remember that sunscreen is still skin care, which means prioritizing healthy, non-pore-clogging ingredients is essential. "I always recommend formulations that are oil-free, hypoallergenic, and noncomedogenic," Dr. Libby said. "Especially in the spring and summer when skin is more exposed to moisture while swimming or sweating, using products that have these specifications will ensure that you prevent your skin from becoming irritated or getting breakouts. If a sunscreen has added moisturizers and/or antioxidants, even better, as these will only help strengthen and protect the skin's barrier."
Hawaiian Tropic® is a go-to brand for Dr. Libby, particularly because of its diverse range of products that go beyond the beach. "Hawaiian Tropic® is such a fun-spirited sun-care brand with a long-standing and trusted reputation," she said. "I love the wide and thoughtful selection of sunscreens and sun-care products that not only protects our skin but also beautifies it. It is sun protection with skin care at top-of-mind." One of Dr. Libby's favorite Hawaiian Tropic® formulas is the Silk Hydration Weightless Face Lotion SPF 30, which she recommends using in the morning (something she incorporates into her own daily routine!). "It's lightweight and rubs in smoothly, leaving a beautiful matte finish," she said. "It's oil-free, hypoallergenic, and noncomedogenic, meaning no clogging of the pores."
It's formulations like these that don't just protect all skin types, they nourish them. One of the key benefits of Hawaiian Tropic® products is that they're made with skin-loving botanicals and ingredients like papaya, guava, mango, hibiscus, and plumeria, making them an everyday beauty essential to help you look and feel your best. They are also PETA-certified cruelty-free and made without oxybenzone and octinoxate, making them reef-friendly as well.
"The best sunscreen is one that you love using so that you'll use it every day," Dr. Libby said. "Build sunscreen into your daily skin-care routine, and I promise you your skin will thank you."
Shop More From Hawaiian Tropic®: