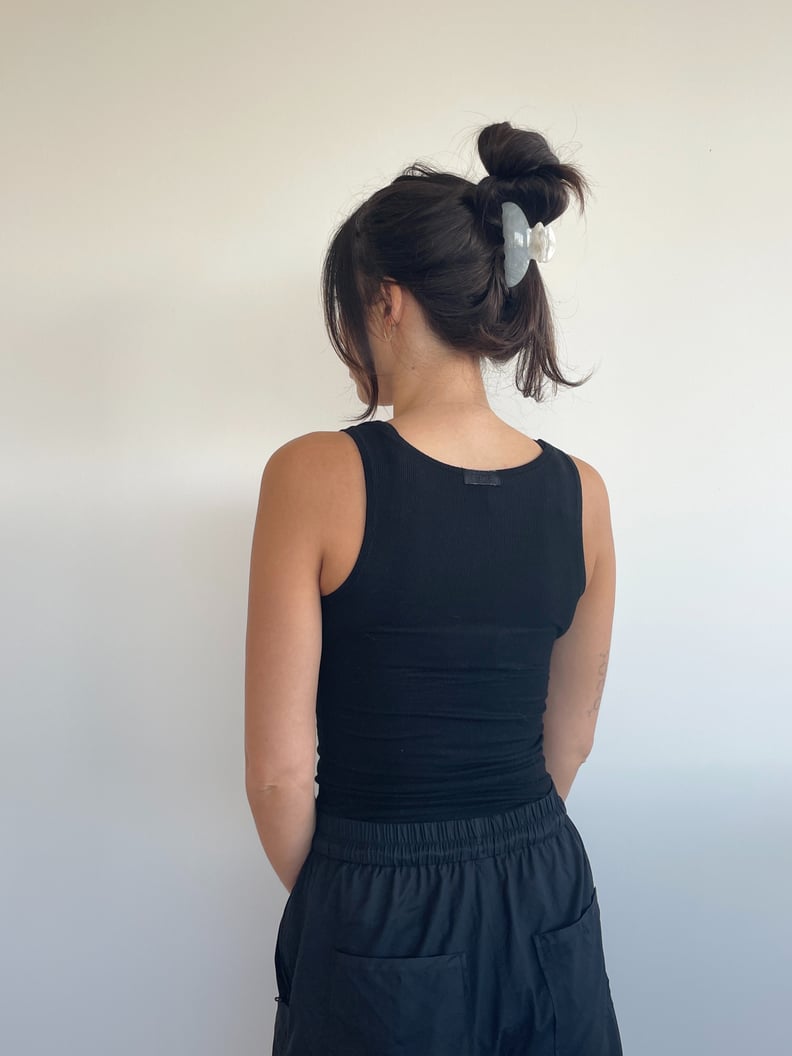 POPSUGAR Photography | Renee Rodriguez
POPSUGAR Photography | Renee Rodriguez
Every editorial product is independently selected by our editors. If you buy something through our links, we may earn commission.
Over the last few months, I've noticed that my hair has been feeling a lot thinner than usual. I'm not sure if it's stress, my diet, or just life in general, but it's become something that I think about constantly. I'm always looking for ways to help my hair grow or trying hair hacks that will make my hair look fuller, and I recently stumbled across a hack that changed my hair game for the better.
Most of us know by now that TikTok is a treasure trove of information when it comes to beauty tips and tricks, but sometimes, it's hard to sift through the winners and the losers. I've tested out a few that aren't even worth mentioning, but my latest TikTok find is "shout it from the rooftops" worthy.
In the video, TikTok user Alyssa Williams showcases the best claw-clip style for hair that is thin, fine, or short. Rather than pulling her hair directly into a clip, Williams pulls it into two mini buns before securing them with a claw clip. And the results are pure magic.
I rely heavily on claw clips, and I love that they're considered "in" by some of my favorite influencers and celebs. They're easy to wear, and they're the perfect way to hide dirty hair while still looking fashionable.
In the past when I wore claw-clip styles, I'd gather my hair into a ponytail at the base of my neck with my hands, then twist the hair upward into a faux french twist. It used to look stunning from the front and the back, but as my hair has gotten thinner, I've noticed that the style has been lacking volume.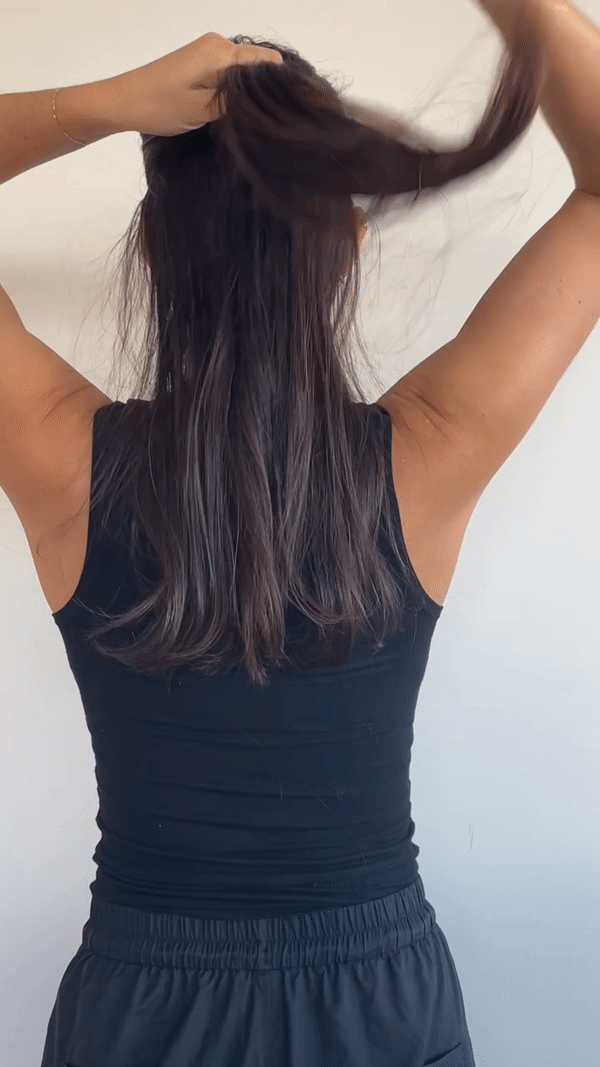 To test out Williams's hack for myself, all I needed was a claw clip and two hair ties. Because my hair is on the thin side (and I knew my two buns would be tiny), I used the Scünci Mixed Size Rubber Bands ($4) instead of regular-size hair ties. I started by dividing my hair into two sections, as if I were going to put it in a half-up half-down hairstyle. I then took the top section and pulled it up into a ponytail before securing a hair tie around it to form a mini bun, leaving out the tail end of the bun.
Next, I did the same thing with the bottom half of my hair and secured the bun directly under the first one. If it sounds a bit complicated, don't worry — it's easy to master once you see it on video. To finish everything off, I secured my hair using my claw clip, making sure both of the buns I created were popping out of the top. The end result looked even better than I thought it would — a chic style with tons of volume.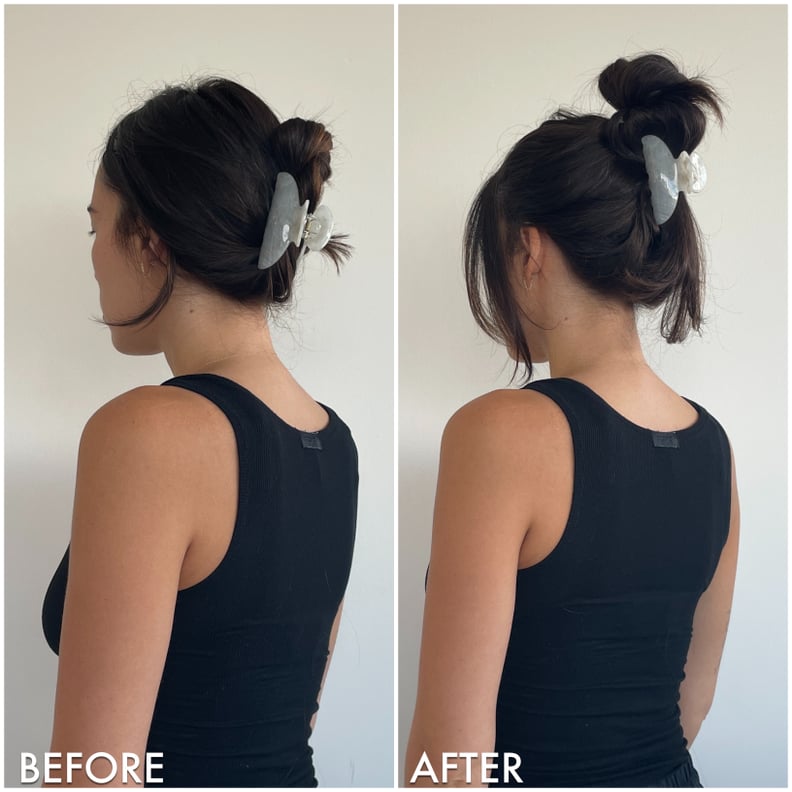 Ever since I stumbled upon this hack, I've been sharing it with as many of my friends as possible. Not only does it look amazing, but every time I've worn it, the style has lasted all day without me needing to redo it. I think this hack is perfect for anyone with thin, fine, or short hair, but I do think it would be a bit difficult to achieve on very long and thick hair (unless you use an extra-large claw clip). If you have been wanting to try the claw-clip trend but weren't sure if it would work on your fine or short hair, give this trick a try. It takes about a minute to achieve, and the final look is pure perfection.