As POPSUGAR editors, we independently select and write about stuff we love and think you'll like too. If you buy a product we have recommended, we may receive affiliate commission, which in turn supports our work.
TikTok is not shy when it comes to churning out makeup and beauty hacks, especially ones that involve blush. I recently tested out a hack I found on the app where I mixed blush with concealer to cover under eye circles (it actually worked), and I've also started using TikTok's "sunburn blush" hack almost every time I do my makeup. When I heard about a new blush trend, "douyin blush," taking over the app, I knew I had to give it a try.
According to TikTok, the blush trend originated in China and first made its way through Korea, Japan, and the UK before recently hitting the US. The trend promises to add depth and dimension to the face by placing blush in areas where the sun would already naturally hit. Although similar to the viral "sunburn blush" trend, it involves more pointed placement and even more blush.
To test the hack, I grabbed my blush and a damp beauty blender and got situated in front of a mirror. I made sure to choose a cream blush that I could easily "draw" with because the trend requires specific facial placement. At first, I tried it with a stick blush from Colorescience, but I ended up redoing it with the Rare Beauty Soft Pinch Liquid Blush ($20) because it's more pigmented; I found it easier to draw with a blush that had a doe-foot applicator vs. a stick shape.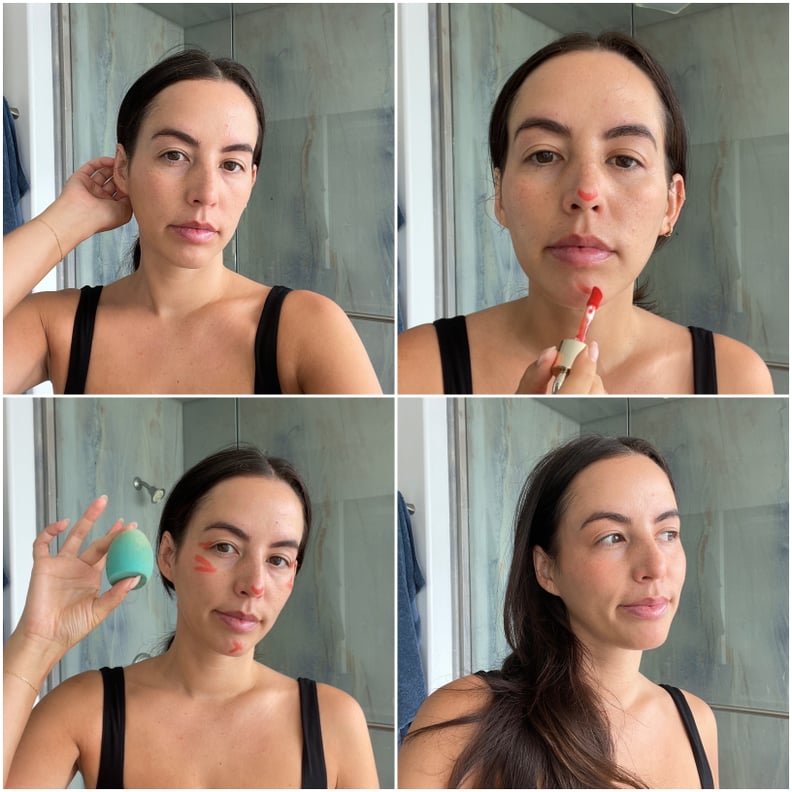 I've seen TikTokers testing the blush trend both on bare skin and over foundation, but I opted just to use a tinted sunscreen as my base makeup. From there, I drew on the blush in V-shapes on the corner of each eye, on each cheek, on the tip of my nose, and on my chin. Some of the V-shapes were right-side up, and some were sideways. Next, I took my damp beauty sponge and blended everything out. (Pro tip: I would make sure to use either a cream blush or a liquid blush if you want to test out this trend, and if you don't have a blush product with a doe-foot applicator, I recommend adding the blush to a makeup brush and using that to draw precise lines on your face.)
When it was time to survey the results, I found that the douyin-blush trend had left me with an extremely natural-looking flush that pretty closely imitated the look of being out in the sun all day. I especially liked the way the blush looked around my eye area and how the cheek and eye area seemed to connect subtly.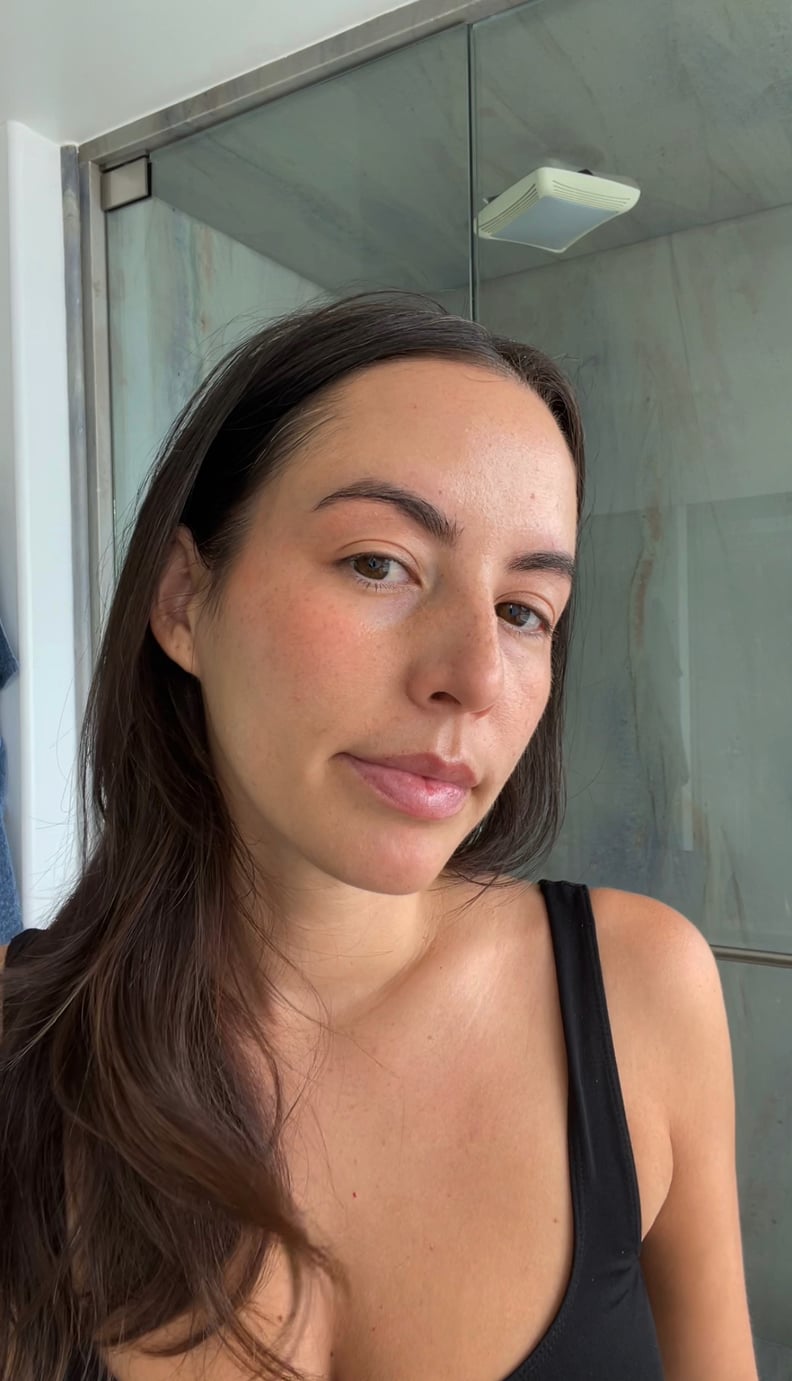 The only part I didn't love was the chin blush. I've never placed blush on my chin before. I really dislike when I have any redness on my chin because it typically means I'm having an acne breakout. Although I loved how this looked on my nose, eyes, and cheeks, in the future, I'll skip the chin placement because I don't think it compliments my features.
If you're a fan of blush and want to re-create the look of being outside in the sun (without actually having to go outside), give this hack a try. It only takes a few minutes with products you probably already have at home.