How Our Editors Have Switched Up Their Beauty Routines While Social Distancing
Getty | Willie B. Thomas
As POPSUGAR editors, we independently select and write about stuff we love and think you'll like too. If you buy a product we have recommended, we may receive affiliate commission, which in turn supports our work.
It's safe to say that life right now looks very different than it did five months ago. There's so much that's changed since social distancing, wearing facial mask coverings, and working from home have become everyday practices, and for those of us at POPSUGAR, a lot of those shifts lie in our beauty routines and the way we've been caring for ourselves.
Considering many of us have spent more days and nights at home than we ever have before, the most obvious change is the fact that a majority of us have taken a break from wearing makeup daily. There are plenty of other tweaks to account for, too, whether it's switching up our skin-care routines or adding newer, healthier products to our beauty lineups.
From ditching heat styling tools to figuring out how to deal with maskne, read ahead to see how the beauty routines of few of our editors have changed since the beginning of shelter in place.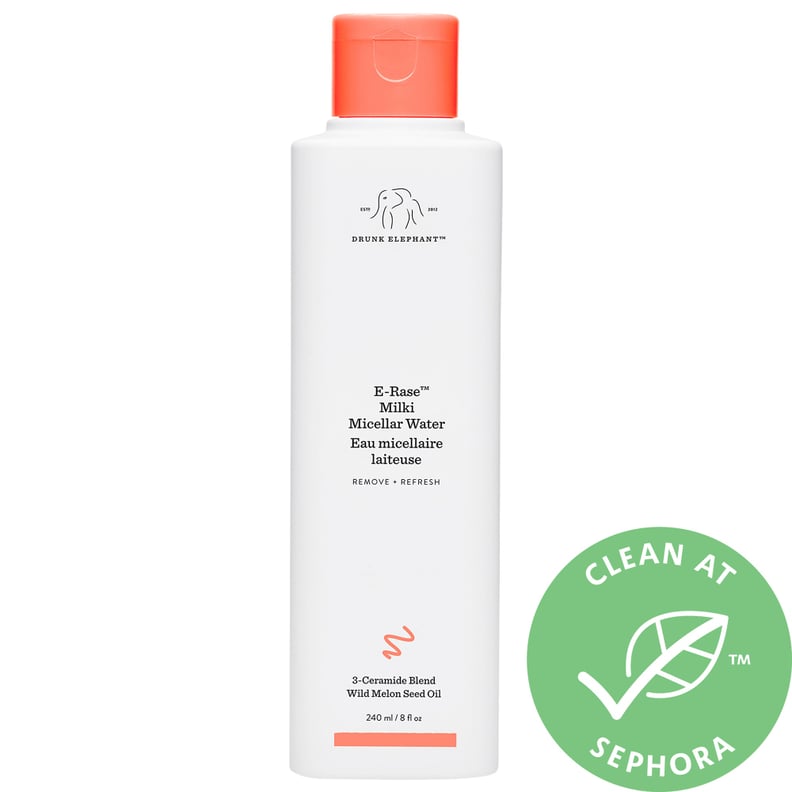 Drunk Elephant E-Rase Milki Micellar Water
"Hopefully I'm not alone in this, but I spend most nights lying in bed watching TikTok before falling asleep. There are a few skin-care experts I love watching and they keep blowing my mind. I've noticed a lot of them recommend using micellar water to remove your makeup instead of wipes. I have used wipes for years and just so happened to receive a sample of the new Drunk Elephant E-Rase Milki Micellar Water ($28), and gave it a try. My skin feels so much better and less stripped down, and it removes my makeup better than ever. Thanks late night TikTok!
"Additionally, when shelter in place started, one upside was that I couldn't wait to stop wearing makeup daily. A few weeks in, I found that actually my skin felt oily and was breaking out more. I also realized I was neglecting my daily sunscreen. I decided to start wearing sunscreen and tinted moisturizer again. It seems weird, because I don't really go anywhere, but it's given me a new routine for my new everyday life." — Krista Jones, associate shop editor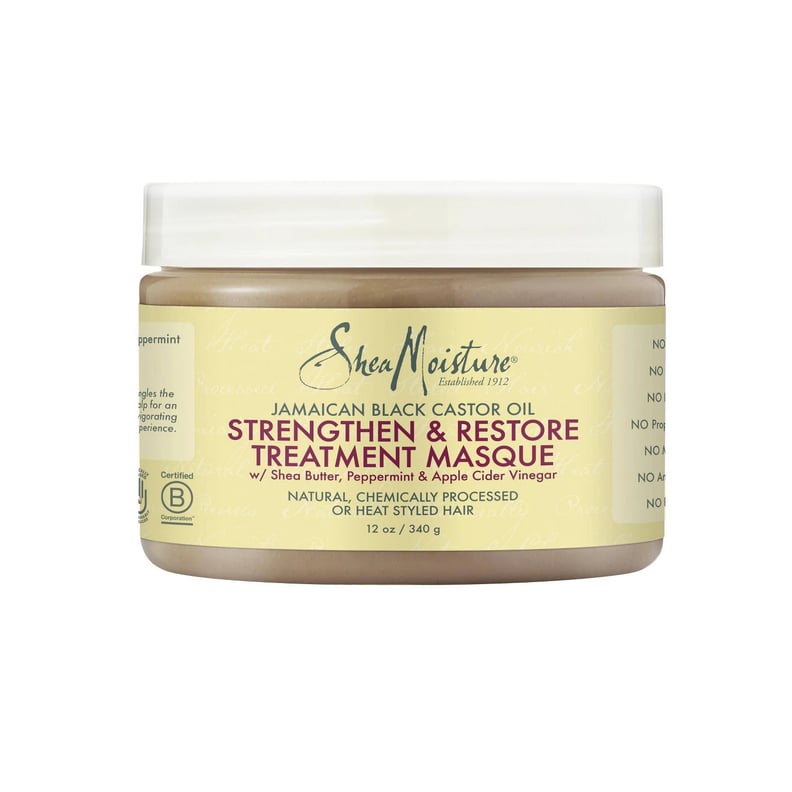 SheaMoisture Jamaican Black Castor Oil Strengthen & Restore Treatment Masque
"My hair is the healthiest it's been in a long time and it mostly has to do with the fact that I've actually used the extra time I've spent at home to carve out a regular wash and care routine for myself.
"My hair has always been pretty dry, so I make sure to wash and deep condition once a week now, and I've even started making my own hair mask using a few scoops of SheaMoisture Jamaican Black Castor Oil Strengthen & Restore Treatment Masque ($11), olive oil, honey, and a whole banana. It's made my hair feel so soft and moisturized, and I've really been able to see so much growth over the last few months." — Danielle Jackson, assistant beauty editor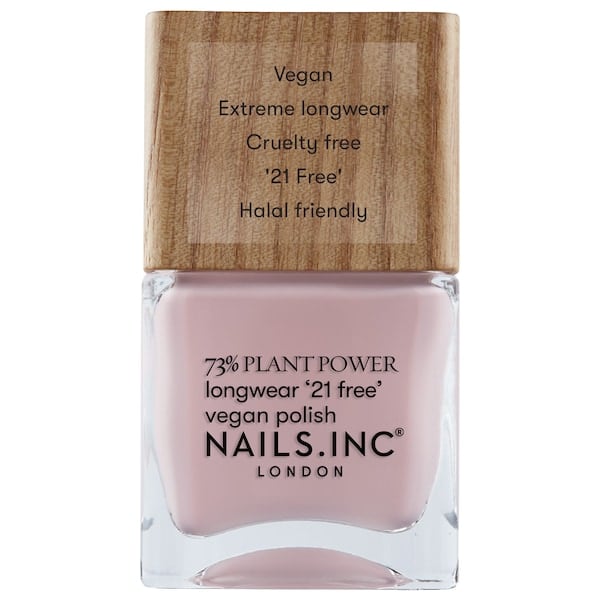 Nails Inc. Plant Power Nail Polish
"I've been getting gel manicures every two weeks — like clockwork — for as long as I can remember. But when COVID-19 hit and the salons closed, I had to break out my OG nail polishes and try to DIY. Spoiler alert: It looked like a child's art project gone wrong.
The polish was way outside the lines and smudged nearly every nail in an instant. But my whole manicure game changed when I got a hold of the Nails Inc. Plant Power Nail Polish ($10). The plant-based, vegan and cruelty free nail polish has a wooden, square lid that makes polishing my nails crazy easy. I have so much control of.the brush and, with a little top coat, it dries so quickly. Plus, the colors are perfect for summer. Trust me, if I can do it, anyone can." — Samantha Holender, assistant editor, makeup.com & skincare.com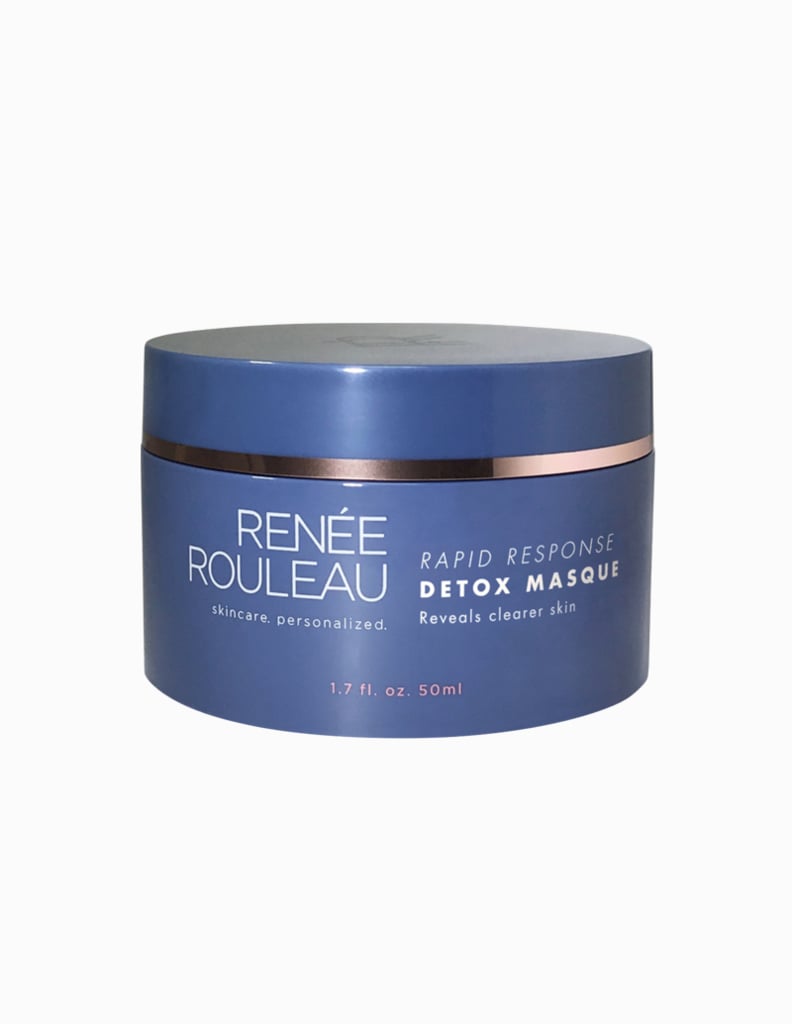 Renée Rouleau Rapid Response Detox Masque
"In an effort to stay zen and keep myself busy, I've gotten better at incorporating weekly add-ons into my beauty routine. Every weekend I give myself a mini facial by combining a couple of face masks, depending on what my skin needs. The Renée Rouleau Rapid Response Detox Masque ($66) is my go-to for fighting breakouts and maskne (which I can't seem to get away from).
This time at home has also made me better at remembering to exfoliate regularly — something that used to get forgotten in the hustle of the busy work week. I use a physical exfoliator once a week — right now I'm loving the Tula So Poreless Deep Exfoliating Blackhead Scrub ($32) — and chemical exfoliating peel pads an additional one or two times through the week. But the biggest change in my beauty routine has come in the nail department.
As someone who used to never paint my own nails, I've really enjoyed giving myself an at-home manicure once a week while I watch Netflix." — Jessica Harrington, associate beauty editor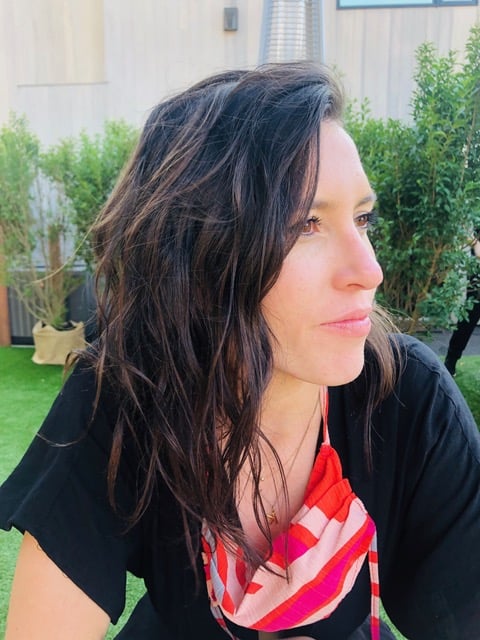 "My hair has seen a blow-drier no more than three times total (let alone a curling iron) since we've all been sheltering in place — and it's so much better off for it. I just haven't found much use in doing a full blowout or curl for a 30-minute Zoom call here and there, and instead, I've been letting my naturally wavy texture do it's thing.
As a result, this lack of heat styling the last three months has also made my hair look 10x healthier, so much so that I haven't even been itching for a haircut . . . yet." — Kelsey Castañon, senior beauty editor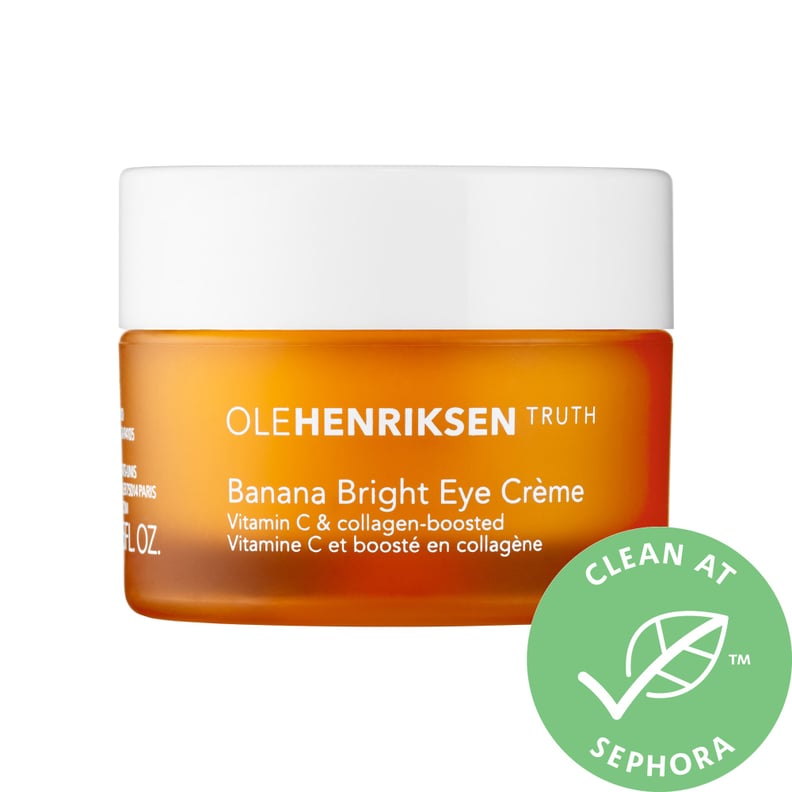 Olehenriksen Banana Bright Eye Crème
"I've never been big on makeup in general, but after staying at home the last few months I can't even imagine wearing foundation again. My everyday routine is just Supergoop Superscreen Daily Moisturizer Broad Spectrum SPF 40 PA+++ ($38) and my Olehenriksen Banana Bright Eye Crème ($39).
On rare occasions where I do want to wear a little makeup, it's usually limited to cream blush (on my cheeks and eyelids) and brow gel. The only thing I miss is my statement red lip, but that feels pointless when it's hidden under my mask." — Amanda Elser Murray, associate native style director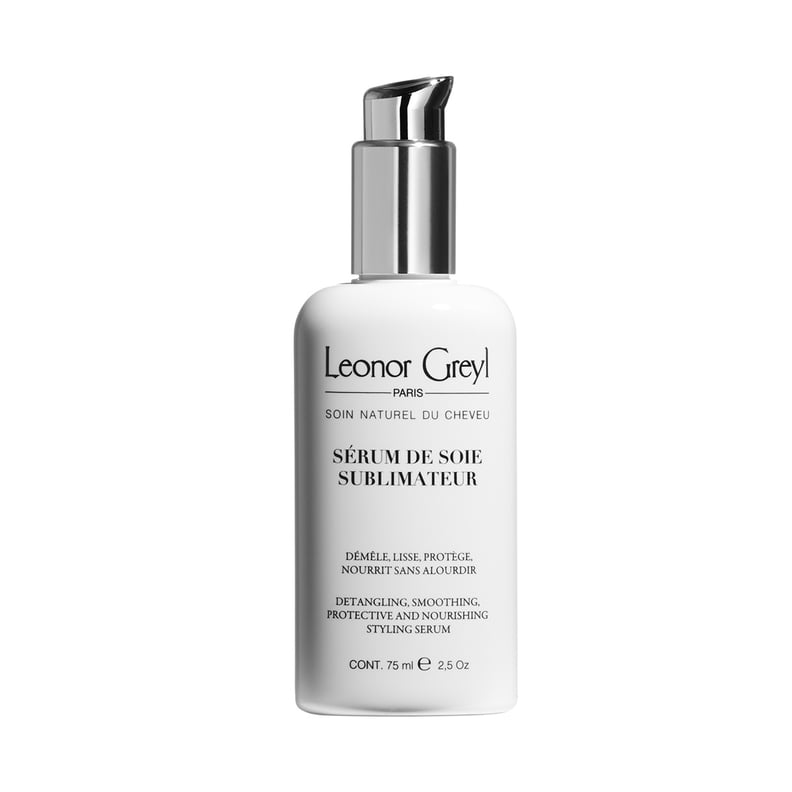 Leonor Greyl Serum de Soie Sublimateur
"I'm still diligent about my skin-care routine, and I do a 3-minute makeup look every day. The biggest change has been in the hair department: I've seriously cut back on heat styling.
Instead of my usual blowout plus curling iron method, I discovered a rough-dry technique that turns my curls into waves. I use Leonor Greyl Serum de Soie Sublimateur ($46) on my hair when it's damp, dry the pieces around my face with a paddle brush, and then dry the rest with my fingers until it's about 50-percent dry. (This takes five minutes.) I wear a loose braid for the next hour, and when I let it out, I've got soft, beachy waves. It doesn't look like I went to a salon, but my hair has never been healthier." — Dawn Davis, senior editorial director, beauty