This $14 CC Cream Is an Affordable Dupe For Your Current Fave
Paid Content For
e.l.f. Cosmetics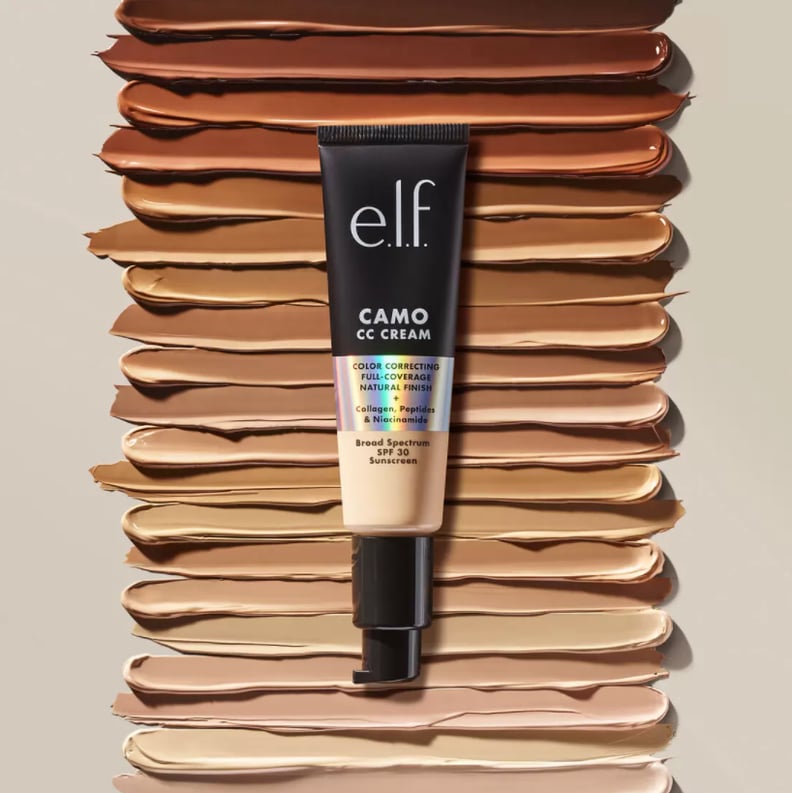 e.l.f. Cosmetics
e.l.f. Cosmetics
As POPSUGAR editors, we independently select and write about stuff we love and think you'll like too. If you buy a product we have recommended, we may receive affiliate commission, which in turn supports our work.
For the days when you need more than moisturizer but aren't feeling full-blown foundation, a CC cream gives you the best of both worlds. That's because CC creams — the CC stands for color-correcting — offer the benefits of skin care and makeup, all in one easy-to-use formula. As compared to traditional foundation, CC cream serves up more moisture, active ingredients, and even sunscreen to care for skin. At the same time, a good CC cream helps even out your skin tone more than a tinted moisturizer would, covering redness and blemishes while still looking natural. You know the whole no-makeup makeup trend? CC cream is perfect for that.
So here's what you should look for in a CC cream. First, you'll want broad-spectrum sunscreen (SPF 30, of course) to shield skin from UV rays. Also seek out hydrating ingredients such as hyaluronic acid, which lock in moisture and give skin a plump, fresh appearance. A medium- to full-coverage CC cream will conceal redness and blemishes while you wear it, but ideally, it should include active ingredients that address uneven skin tone as well. Niacinamide, or vitamin B3, brightens skin tone while also minimizing large pores. Look for peptides, too; these short chains of amino acids act as messengers that "tell" skin cells to build more collagen — which leaves your skin stronger and more resilient in the long run. Finally, don't be fooled by creams that claim "one shade fits most." It's 2021! Just get something that matches your skin tone already.
You could spend a ton of money finding a cream that checks off all of these boxes, but . . . why? Just doesn't make sense when the e.l.f. Cosmetics Camo CC Cream ($14) offers all of these things — excellent coverage, SPF 30, skin-loving ingredients, 20 beautiful shades — without the huge markup. (How do they do it? Solid relationships with top-tier manufacturers, plus a startup spirit of moving quickly.) And because no creature should suffer for beauty, the Camo CC Cream is also vegan, cruelty-free, and devoid of sketchy chemicals such as phthalates, parabens, and hydroquinone. So whether you're new to CC creams or your current CC is almost used up, consider this your opportunity to find a new complexion-perfecting fave.