POPSUGAR
/ paid content for /
e.l.f. Cosmetics
e.l.f. Cosmetics Launches Affordable Glossy Lip Stain
This New $6 Product Is the Perfect Fusion of a Lip Gloss and a Lip Stain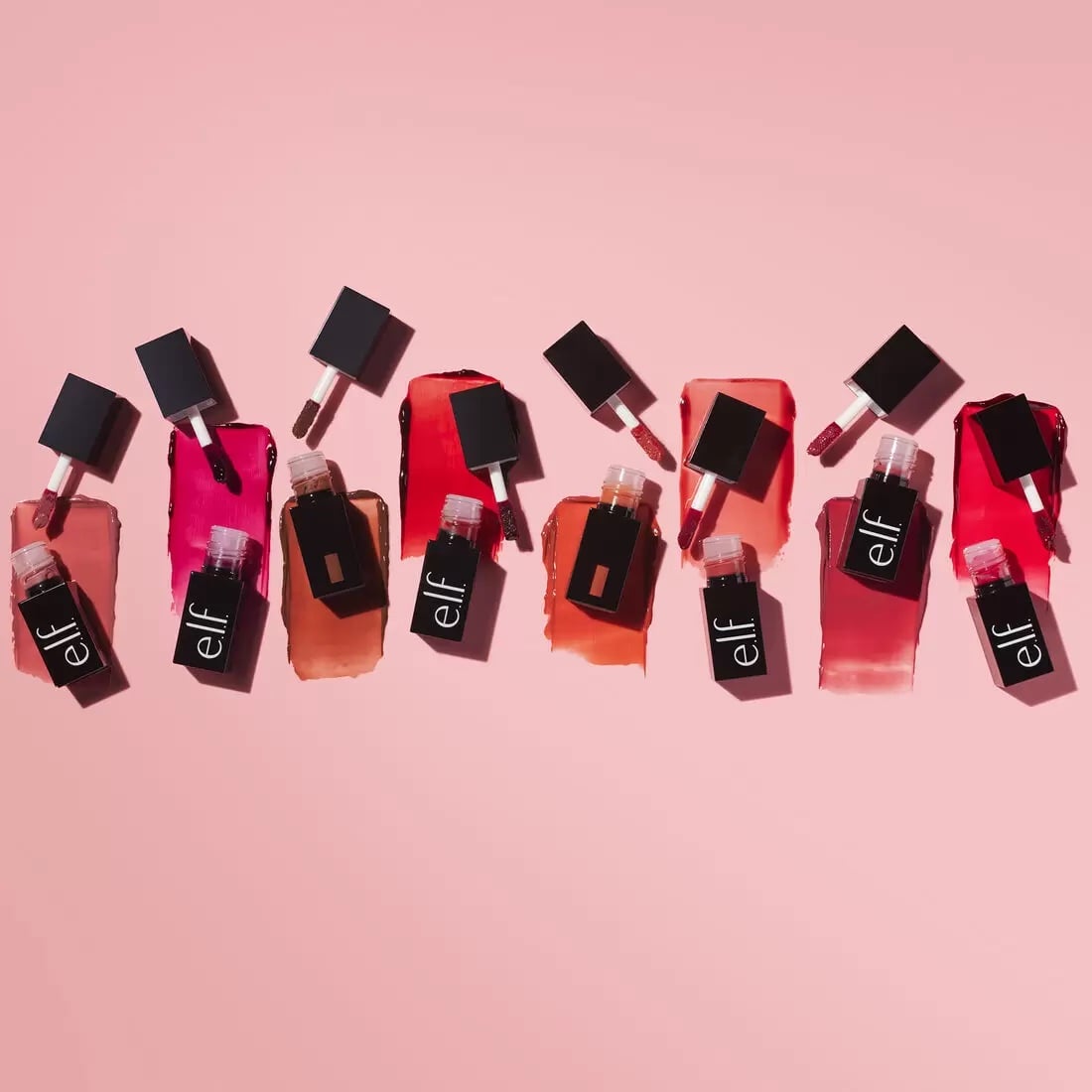 Sometimes creating a specific lip look requires the cocktailing of multiple products. For example, in order to get something that's both subtly glossy and pigmented, you may have had to layer a balm and a lip gloss over a traditional lipstick.
The combo will certainly do the trick, but e.l.f. Cosmetics latest launch might make getting that particular look much easier.
e.l.f. Cosmetics's new Glossy Lip Stain ($6), which comes in eight different shades, is basically the fusion of a lip gloss or a shiny balm and a long-lasting liquid lipstick.
The formula is said to stain the lips with a sheer wash of long-lasting color and impart a subtle shine at the very same time. According to the brand, the glossy effect will eventually fade, but the pretty pigment will stay put.
It sounds like the perfect product to wear out to brunch or dinner, or whenever you don't want to be bothered to reapply or check your lipstick in a mirror. Lip stains are also really helpful in creating that sort of popsicle-stained, bitten-lip look.
While many lip stains have a reputation of leaving lips feeling parched and uncomfy, this formula is made with mango seed butter and is said to be nondrying.
However, as a general technique-related rule of thumb, prepping lips with a moisturizing yet non-greasy balm and then waiting a minute or two before applying a lip stain can help prevent any flaking. Dabbing off excess product from the lip stain applicator before applying it can help create a more precise look, too.
The Glossy Lip Stain is also advertised as being buildable, so if you prefer a more pigmented look, you could continue to apply multiple coats of the product until you meet your color match.
Image Source: e.l.f. Cosmetics