POPSUGAR
/ paid content for /
e.l.f. Cosmetics
e.l.f. Cosmetics Putty Bronzer Review
This New Cream-Based Bronzer Solved All My Makeup-Blending Problems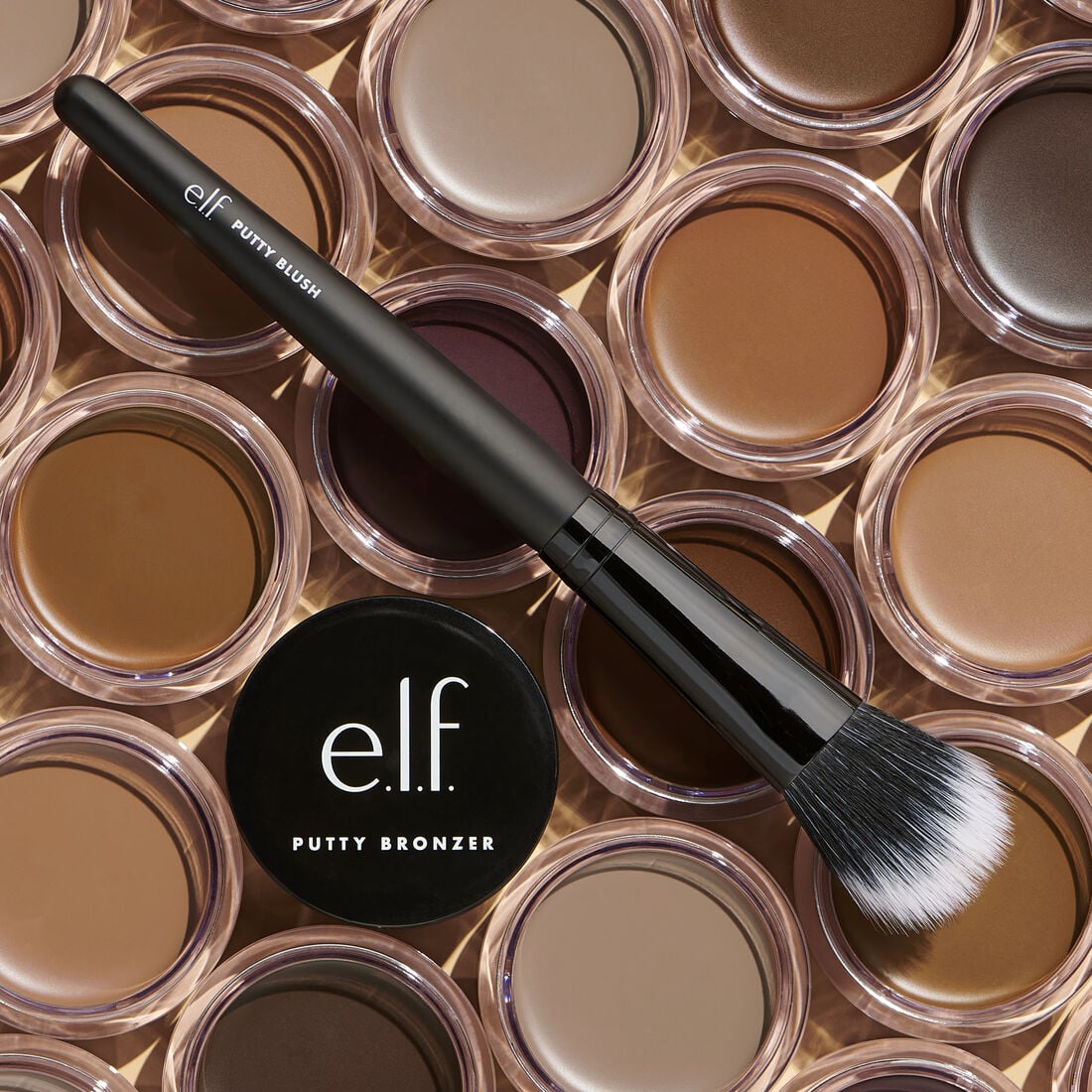 Blending powder bronzer has never exactly been my strong suit. Maybe I apply too much or perhaps my brush (and overall technique) could use an upgrade, but I can't say I've been blown away with a finished look when I have been the sole artist in quite some time. That's usually the reason I forgo the product in my day-to-day routine too.
Eager for instant satisfaction, I paused my effort in searching for new powder tutorials and decided to give e.l.f. Cosmetics Putty Bronzer ($6) a shot. Considering I feel more confident in applying cream-based eyeshadow and highlighter, I had a feeling this would work out in my favor. Thankfully, my intuition was correct.
To apply the creamy bronzer, I decided to use my all-time favorite makeup application tool — my fingertips. After washing and drying my hands, I gently pressed down the bronzer and created tiny circular motions with my middle finger to pick up a little bit of the product. Then, I gently tapped my middle finger on my cheekbones.
The Putty Bronzer transferred from my fingertips to my face well, but blending was an essential next step. So, I used my ring finger to blend out the bronzer in circular motions toward my temples and ears. I followed the same technique when applying it to my jawline, nose, and forehead.
It brought subtle, sun-kissed warmth to my skin without any harsh lines or cakey, flaky spots. It looked like it had become one with my skin rather than something that was just sitting on top of it.
I was thrilled with the visual result and was pleasantly surprised with the moisturizing effect it had on my skin too. The bronzer is enhanced with argan oil and vitamin E to nourish, soften, and provide moisture to the skin, but the texture is still incredibly lightweight — to the point that I don't even notice anything is on my face at all when I'm wearing it.
Since investing in a tiny tub of it, bronzer has become a staple in my daily lineup. It's saved me time and a ton of frustration. Now, I just need some help finding the best powder tutorial on TikTok. Please and thank you.
Image Source: e.l.f. Cosmetics