Why, Yes, These $8 Primers Are the Secret to My Flawless Video-Call Skin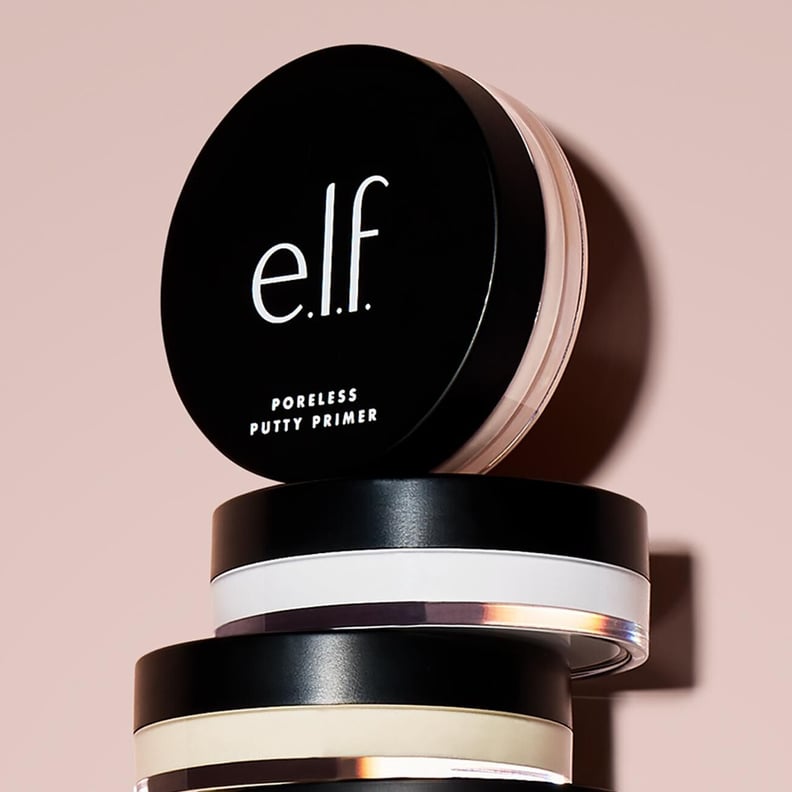 POPSUGAR Photography | Sam Sasso and e.l.f. Cosmetics
POPSUGAR Photography | Sam Sasso and e.l.f. Cosmetics
As POPSUGAR editors, we independently select and write about stuff we love and think you'll like too. If you buy a product we have recommended, we may receive affiliate commission, which in turn supports our work.
In 2016, my makeup-loving friend and I had an argument about whether or not primers were worth it. She said they absolutely are, but I debated that they — don't hate me — were not. And my argument wasn't necessarily rooted in the fact that primers were a gimmick or a waste of time; it was just that, back then, I had yet to use one that made any visible difference in the longevity and application of my makeup. Then, I started to use the e.l.f. Cosmetics Putty Primers. Now, they're the only makeup product I'm relying on while social distancing.
My first introduction to the Putty Primers was on TikTok. For months, that's all I saw pop up on my For You page: people putting the Putty Primers to the test to blur their pores, and it worked! I, immediately intrigued, set out to see if these bouncy formulas could prove my years-old stance wrong — and they did. From January until March, it was the one makeup product in my regular routine that didn't change. Of course, I would rotate among all three depending on my skin's condition that day or the finish I was looking for — luminous, matte, or poreless. Then, a shelter-in-place went into effect in New York City, our office was effectively closed, and my once everyday routine shifted dramatically.
Like so many other people social distancing right now, I considered giving up my entire beauty routine because, really, why bother? But I quickly realized that wouldn't work, especially with a calendar packed with videoconference calls. Yes, I was wearing joggers day in and day out, and there wasn't really a need to put a full face of makeup on, but I was losing the confidence I usually had when entering a work meeting — something I knew I needed back. That's about the time I remembered that these primers worked wonders underneath my makeup, so couldn't they have a similar effect on my bare face? Could it make my naked skin look, well, alive again?
Full disclosure: my skin went haywire when I started working from home. The best way to describe my complexion on most days is . . . meh. It's kind of dull, sometimes a little too oily, and other days the pores on my nose are so clogged my coworkers could probably notice them from behind my computer camera. It's just not ideal, but adding these Putty Primers into my everyday routine is changing that.
The beauty of all three formulas is that they come in this kind of whipped, putty, bouncy formula, so I can apply really quickly with clean fingers. On most days, I use just one formula based on whichever will mingle with my skin's concerns that day, but on a few occasions, I've used multiple. In other words, I've used each one on different areas of my face at the same time. For example, the e.l.f. Cosmetics Matte Putty Primer works wonders for my forehead and chin, while the e.l.f. Cosmetics Luminous Putty Primer adds that subtle radiance I'm looking for on my cheeks, and the e.l.f. Cosmetics Poreless Putty Primer hides the seemingly enlarged nose pores. I know a lot of people make a case for ditching any makeup products right now, but I promise, this primer is that confidence-boosting essential I'm not ever going to go without — even when we're back in our office (eventually).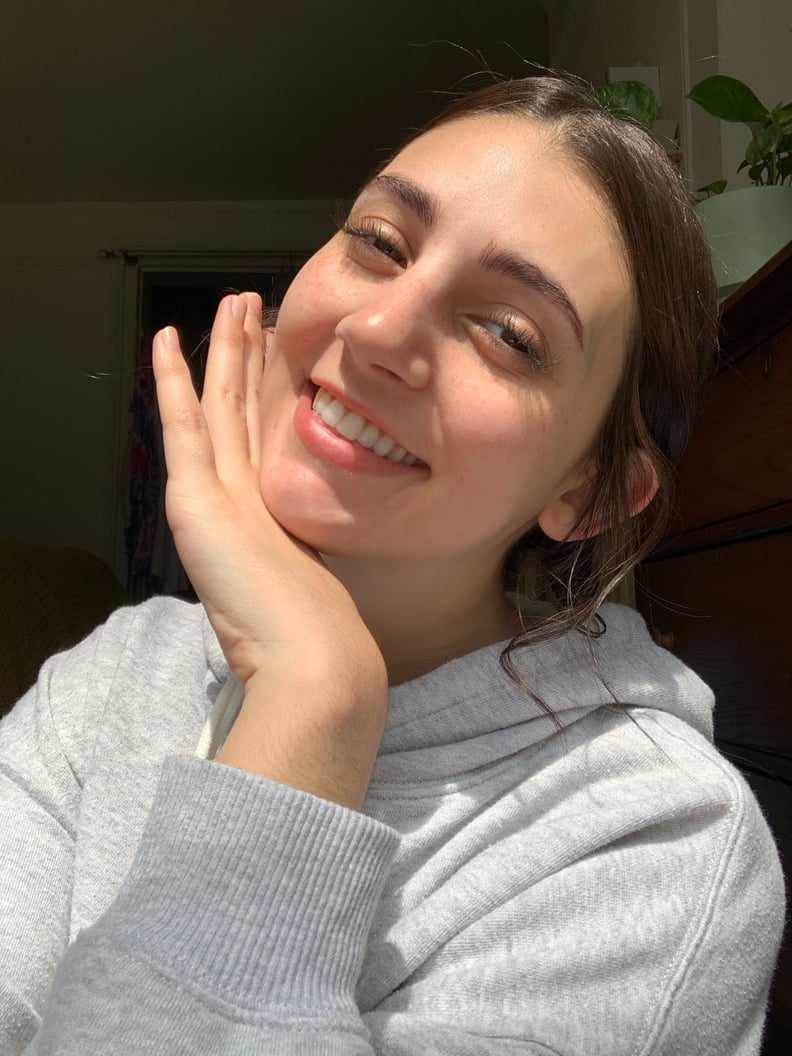 My Skin With the Putty Primers
Immediately after finishing my morning skin-care routine, I layer on top of my sunscreen one of the three Putty Primers — or all three. Consider my WFH confidence officially reinstated.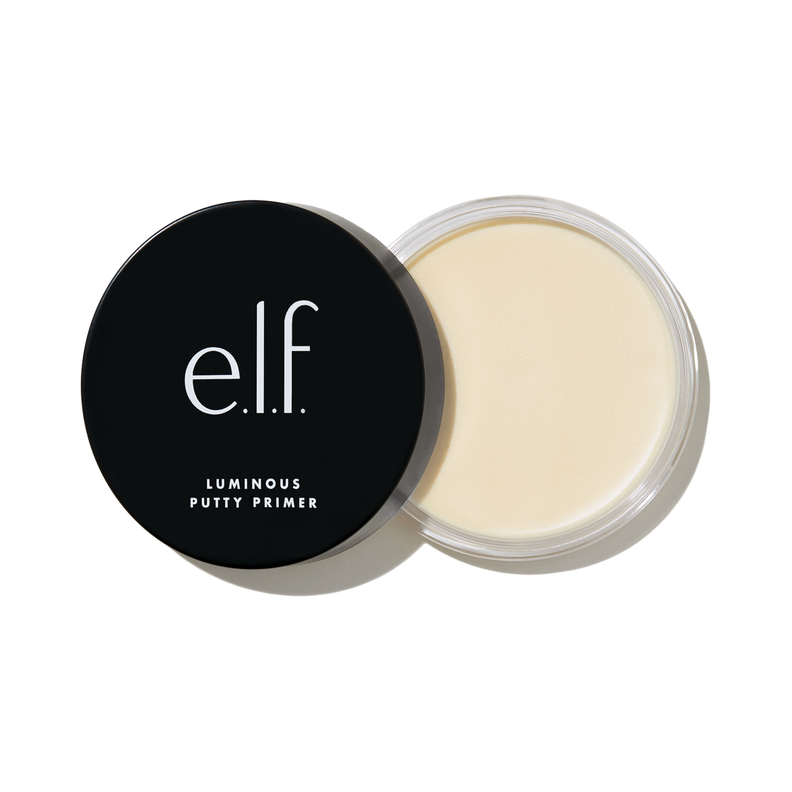 e.l.f. Cosmetics Luminous Putty Primer
I feel the combo skin struggle: sometimes it feels like we can never have something that works for our fussy skin, but the e.l.f. Cosmetics Luminous Putty Primer ($8) is the game changer you've been waiting for. It hydrates and plumps using a healthy dose of hyaluronic acid and vegan collagen that doesn't clog pores or make your skin look greasy halfway through the day.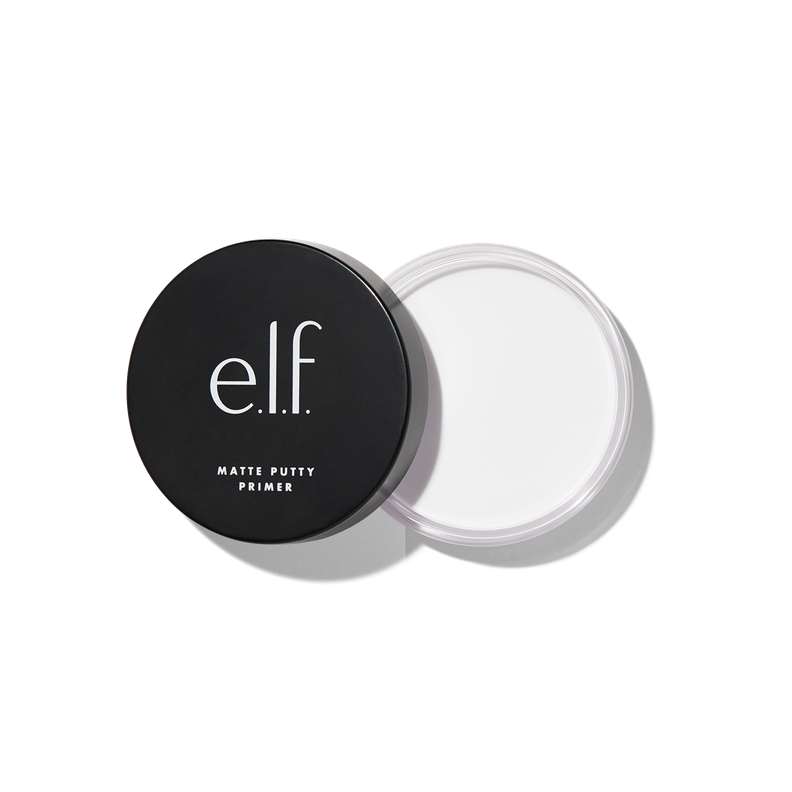 e.l.f. Cosmetics Matte Putty Primer
Anyone who struggles with naturally oily or acne-prone skin will thrive using the oil-free e.l.f. Cosmetics Matte Putty Primer ($8). It uses pore-unclogging ingredients, like kaolin clay and charcoal, to absorb oil so your T-zone stays matte all day.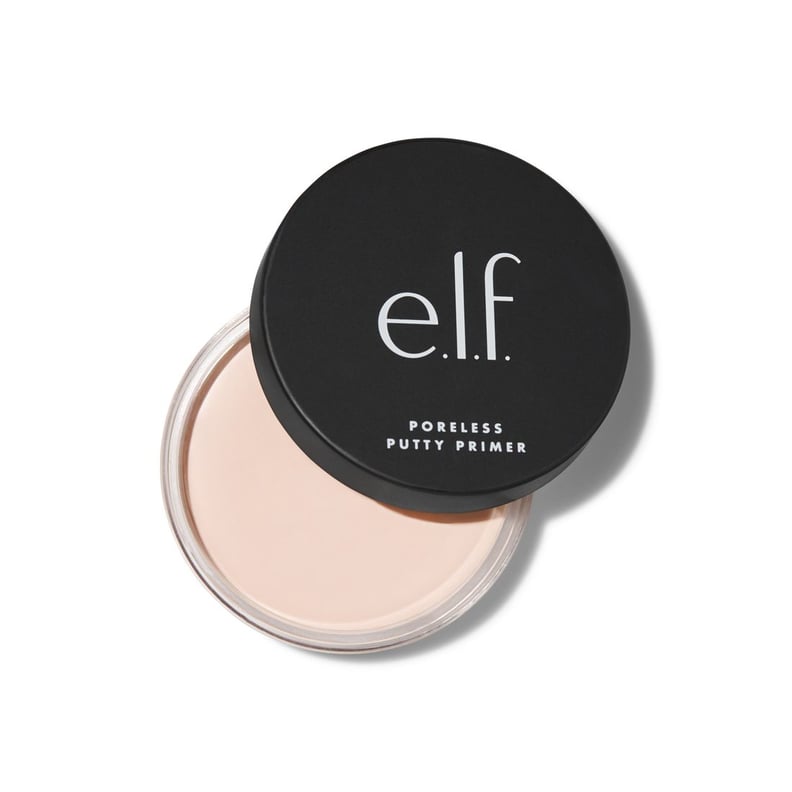 e.l.f. Cosmetics Poreless Putty Primer
Infused with squalane, the e.l.f. Cosmetics Poreless Putty Primer ($8) actually hydrates while it smooths, so pores are virtually invisible while wearing it, and your complexion actually looks like expensive velvet, but you know, for less than $10.