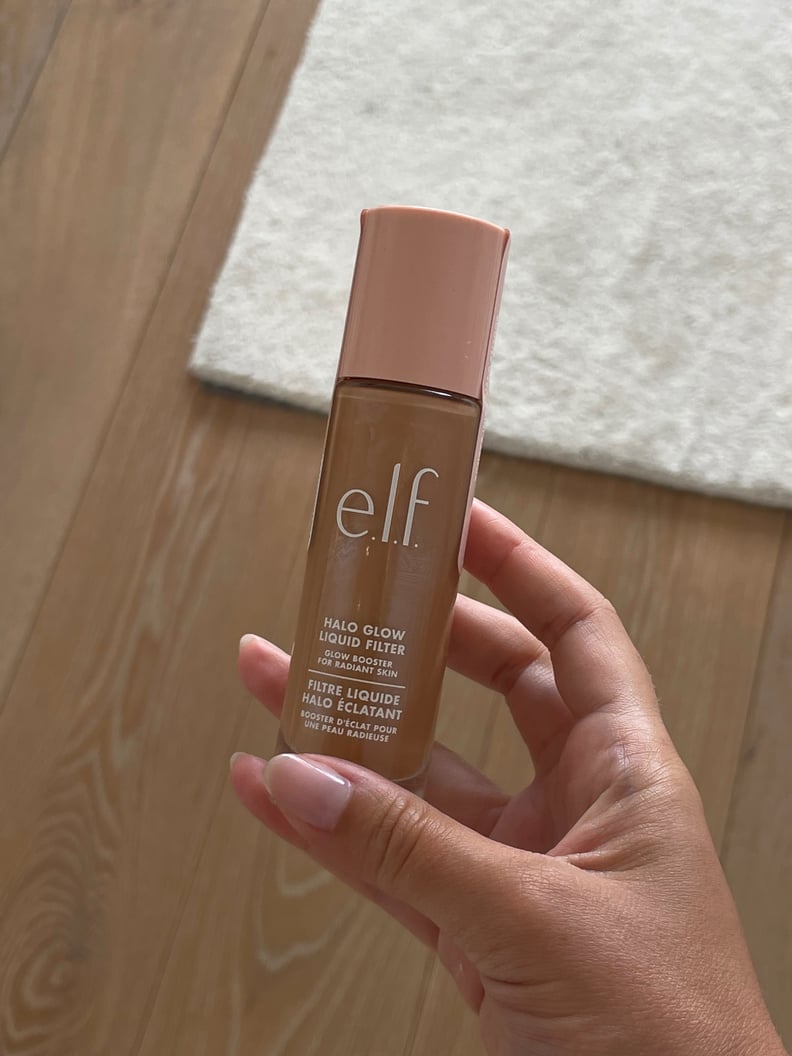 POPSUGAR Photography | Renee Rodriguez
POPSUGAR Photography | Renee Rodriguez
As POPSUGAR editors, we independently select and write about stuff we love and think you'll like too. If you buy a product we have recommended, we may receive affiliate commission, which in turn supports our work.
When it comes to makeup, I'm forever on the hunt for products that will make me look like I am glowing from within — especially if I found it on TikTok. Whenever I see something going viral on the app, I am usually first in line to buy it and test it out for myself. Most recently, I've been seeing the E.l.f Cosmetics Halo Glow Liquid Filter ($14) all over my For You Page, with everyone claiming it's the perfect dupe for another (more expensive) glow-inducing primer that I also love. I'm a big fan of E.l.f. products, so I decided to test out the brand's latest launch to see if it lived up to the TikTok hype.
The E.l.f. Halo Glow Liquid Filter is a skin-care-makeup hybrid complexion booster that promises to give skin a healthy, glowing look. It comes in eight different shades, and it's a multi-purpose product that can either be worn alone, under or over makeup, mixed with foundation, or as a highlighter. It comes loaded with good-for-you ingredients like hydrating squalane and hyaluronic acid, and it's formulated for all skin types.
I have dry, acne-prone skin, so when testing out new makeup I always look for formulas that will hydrate without breaking me out. My skin reacts fairly quickly to products that don't agree with it, so I can usually tell after two or three trials whether or not it will work for me.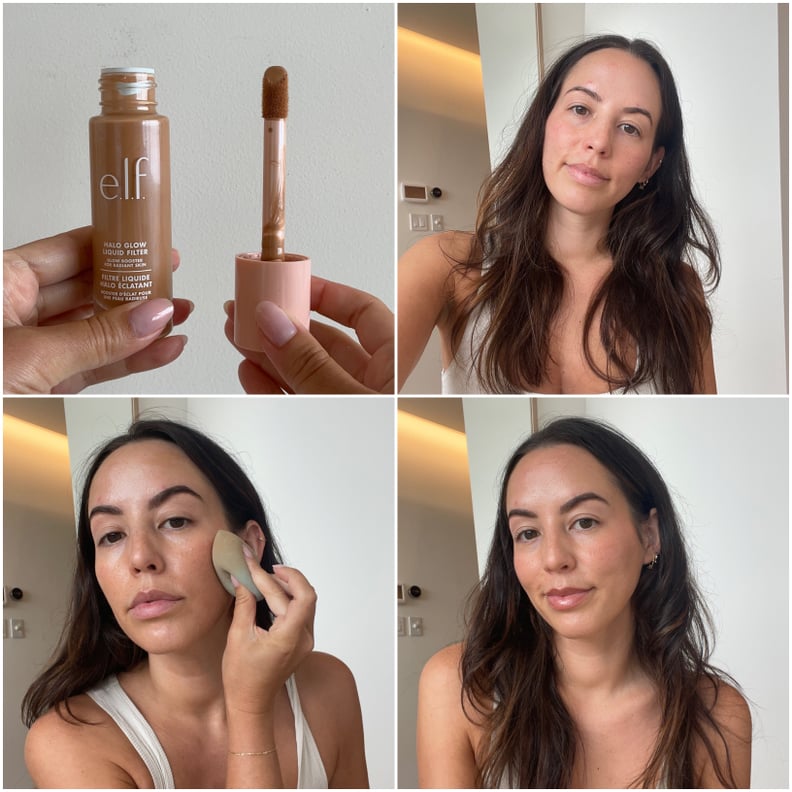 The first time I tested E.l.f.'s Halo Glow Liquid Filter, I opted to use it on its own as my base makeup. I'm more of a no-makeup-makeup person, and I love products that aren't too heavy or full-coverage. The product comes in a glass bottle complete with a doe-foot applicator. The applicator is pretty big, which I love because I'm able to apply to a large area with just a few swipes.
After I applied it, I used a damp beauty sponge to blend everything out. The first thing I noticed was how lightweight it was – it didn't leave a greasy feel on my skin at all, which was a major plus for me. As I continued applying it, I noticed that it also had a blurred effect and seemed to minimize the look of my pores while at the same time making me look extremely radiant.
When I was finished completing my makeup and sat back to take a look at the final results, I was genuinely impressed with how it turned out. Even better: it wore well throughout the day, and I didn't need to do any touch-ups. Although Halo Glow is being touted as a dupe to another popular "filter" product on TikTok, I do think that this item offers a little more coverage than the former and can be worn more seamlessly on its own. It's not full-coverage enough to cover up any major zits on my face, but it does cover up enough to even out my skin tone.
Since trying it for the first time, I've also tested it under foundation and found it gave me just as much of a glow. Still, it was much more subtle when I used it on the high points of my face as a standalone highlighter, so I'll stick to using it as a base or mixing it with my foundations in the future.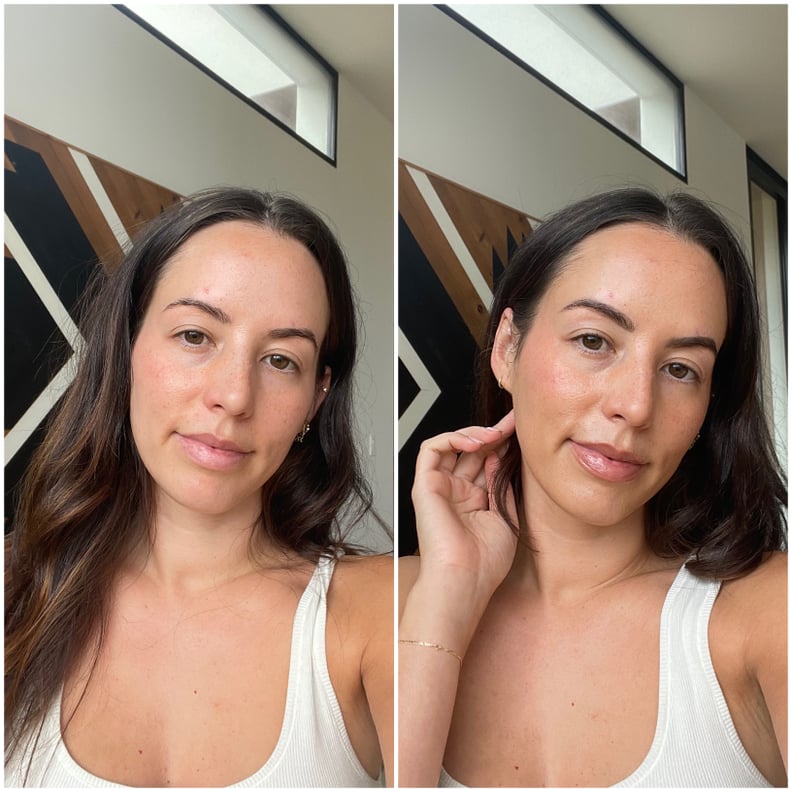 At $14, this product is definitely on the affordable side, and in my opinion worth grabbing if you like base products that can help even out the complexion without being too overpowering. It's perfect for anyone who is looking to add an extra glow to their daily makeup routine — or want a "lit from within" look on no-makeup days.
Just be forewarned: if you want in on the hype, make sure to act fast. Since it went viral earlier this month, shades are selling out quick.
Rating:
★★★★★