European Wax Center Fall Beauty Appointments to Make
5 Standing Appointments This Beauty Editor Is Planning or Postponing For Fall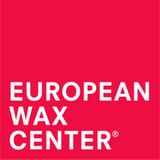 Do you miss your old beauty appointments yet? We've partnered with
European Wax Center
to share the beauty services that are totally worth booking ASAP.
There hasn't been much good news in 2020, but there's no doubt beauty enthusiasts, like myself, felt relatively uplifted when we heard that a majority of professional salons were reopening. But before going online to check the availability of my favorite and trusted pros, I had to stop myself and wonder if they were all worth returning to. My answer: yes and no.
Considering the fact that I have spent almost 200 days practicing my own nail-painting skills and am now the proud owner of my own hair-cutting shears, is it possible that there are some beauty appointments I'll be postponing a little bit longer? Definitely. But are there others I can't wait to be pampered with again by a trained professional? Of course!
Since we're still in unprecedented times, and salon and spa reopenings look a little different everywhere, I figured I'd lay out my plan vs. postpone strategy ahead. You know, just in case you need a little motivation before moving forward with that DIY brow wax (spoiler: don't do it).
If there's one thing I won't mess with, it's the maintenance of my hair down there. While staying home, I've experienced far too many ingrown hairs and uncomfortable regrowth from shaving to not book my next Brazilian wax at European Wax Center ASAP. I can't be the only person who enjoys how smooth my skin feels after a fresh wax, especially after going without one for so long. Thanks to the fact that waxing is another form of exfoliation, I can expect my skin to look instantly softer than it has for the last seven months. Talk about self-care. It's important to keep in mind that, as far as waxing goes, consistency is key, and while your first appointment back after a seven-month hiatus can be uncomfortable, if you go every three to four weeks, it will get easier to endure.
If you asked me in March if I could live without a gel manicure, I'd tell you that I could, but I'd never choose to. One of my favorite after-work activities used to be heading to my local nail salon and soaking my feet in a tub of bubbling hot water while my old gel polish was soaking underneath some foil. Of course, this tradition has ended for the foreseeable future, and I'm shockingly OK with it. Turns out, you can order a lot of nail supplies online that replicate the results of a nail-salon appointment. Sure, my cuticles aren't quite up to snuff yet, but I'm committed to mastering this skill in the comfort of my own home for now.
It takes a lot of restraint to not go overboard with tweezing, which is exactly why I do not trust myself to groom my own eyebrows the right way. In other words, my next European Wax Center brow wax is already on the books. One wrong pluck or trim of my own doing, and my entire arch shape is thrown off, but with a waxing specialist, I can feel secure knowing my brows will get careful attention, including, but not limited to, a little plucking, maybe some trimming for those overgrown hairs, and definitely some wax that'll pick up every errant root. I'll tell you right now that my confidence is about to go through the roof after these neglected brows get a full service.
I haven't dyed my own hair since I was in high school, but this time at home has reminded me of how much I enjoy doing so. In addition to giving myself bangs, which actually came out looking good, I've tried lightening my natural brunette hair, dyed the front layers pink, and then finished off with a rich dark-brown gloss. I obviously know I'll need some professional assistance eventually, but since I'm not working with high-maintenance color, I'm on board with handling my hair color at home — for now.
My happy place while meditating used to be a green and luscious meadow, but now it's the inside of a European Wax Center where I'm peacefully resting my eyes as my skin comfortably warms underneath some gently heated wax. Can you tell I miss the Cirefusion Thérapie 135°™? All the best beauty services are the ones that are completely bespoke to your needs, and the Cirefusion Thérapie 135°™ is all about customization. (This service is available at select European Wax Center locations. To find out if a wax center near you offers it simply plug in your address!)
Although it's not exactly a choose-your-own-adventure, this face treatment allows you to decide what kind of results you want, which will influence the kind of products used throughout the appointment. While there's a lot to love here, it's the few moments beneath a layer of the warm Thermaceutical Wax™ that make this speedy but effective treatment so worthwhile. After just 30 minutes, I know I'll feel totally transformed, and that's worth every penny.
Excited about getting back to your own beauty appointments, especially professional waxes? Consider booking your first appointment at European Wax Center. Bonus: first-time guests will get their next wax for free!*
*Valid only for select services. Additional terms may apply. Participation may vary; please visit a participating center for details.