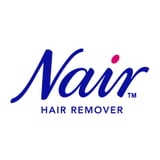 We've partnered with
Nair
to show you that just because summer is almost over doesn't mean you still can't get your smoothest legs yet.
With summer coming to a close, it's no surprise some of us are spending the last days of the season squeezing in every outdoor activity we can before the temperatures drop and sweater weather officially enters the chat. Soon enough, bathing suits, biker shorts, and dresses will be tucked into the backs of our closets, our smooth skin hidden beneath boot-cut jeans and wool tops. But, until then, we're soaking up the sun.
Ahead, three POPSUGAR editors share exactly how they're spending their end-of-summer days (see: backyard pool days with quarantine pals, dog-friendly hikes, and socially distanced beach days) and the products they're using before stepping out — masks not pictured, but totally required. We dare you not to get inspired to go outside and do the same, and in the event you do, we've created the perfect playlist that will help you close out the season.
"While, yes, there are beaches in New York, I try to escape to the Connecticut coast whenever I can. In my opinion, the best time to go is the end of August and beginning of September, when beach season is essentially over for everyone else except, well, me. Not only does this allow me to get some peace and quiet with a lot more than six feet of distance between me and the next person, it also grants me the freedom to speed through a book list I swore I'd get through for months.
"The mornings I leave for the beach tend to be hectic. In between packing and making sure I'm on schedule, I try to avoid an extended beauty routine that will only delay me further. Because of this and hindsight (if you've ever done a quick shave before hitting the beach, you know uncomfortable red and itchy bumps tend to follow), I prefer to use a Nair Leg Mask to remove any leg stubble before putting on my bathing suit. The Nair Leg Mask Even + Smooth With Raw Shea Butter uses a gentle and soothing formula to remove hair in about 10 minutes. Better still, my skin never feels irritated after using it. It's just an added bonus that the formula reduces ingrown hairs and minimizes regrowth time, so I can continue to ignore those disposable razors I keep buried beneath my bathroom sink."
"Just because I've had a summer at home doesn't mean I've missed out on pool time. My sister and I have gotten creative these past few months, and we ended up building our own mini oasis in the backyard — complete with an inflatable pool for two! Our pool-day prep includes making a playlist, gathering snacks, and making sure our legs are soft and smooth.
"I personally feel most confident when my legs are stubble-free, so I always take the time to ensure they're good to go. With the Nair Leg Mask Brighten + Smooth With Charcoal, getting bikini-ready is a ritual I actually look forward to. The mask is formulated with natural clay and charcoal, which helps draw out and remove hair, dirt, oil, and impurities. While it sits, I flip through a magazine or create the day's playlist. The best part is that this mask lets me go longer between shaves, which means less hassle and more hair-free pool days for me!"
"Arguably the best thing about living in Los Angeles is the easy access to tons of outdoor activities. One of my favorite things to do after working on my computer all day is take my dog on a late-afternoon hike on one of the many trails nearby. Meaning, I spend a lot of time in bike shorts. When I haven't had time to shave my legs, I use the Nair Leg Mask Exfoliate + Smooth With Seaweed to quickly remove any stubble before I head out on the trail, and slough away any built-up dirt and oils that may have accumulated from the previous evening's hike — because LA is also a bit of a dust bowl! The mask process is quick but still luxurious, and makes me feel like my most confident self from the trail to the beach to the couch — and anywhere in between."