Making the Shift to a Fall Beauty Routine Is Shockingly Easy at Sephora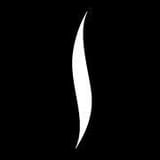 We've partnered with Sephora to share the fall arrivals you need in your beauty routine.
After spending most of this year inside and paring down our routines, it would seem that everyone is more excited for the fall season than ever before. Considering this season in particular is all about embracing change and comfort, it makes sense that you'd be ready to renovate your current routine for something new that's so good you get the warm and fuzzies. The only problem: you have to find the best products to do that with. Not sure where to be begin? Check out the Sephora Ultimate Shopper, your personal guide to finding the products that fit your unique lifestyle needs. Whether you're interested in a makeup collection that's minimal and WFH-friendly or a brand-new fragrance that's sure to spice up date night (even if it's at home), the Sephora Ultimate Shopper will curate an entire basket of products that'll check all of your boxes.
Just in case you want to get a sneak peek at some of the coolest and newest launches at Sephora, which are featured throughout the Ultimate Shopper, you can keep on scrolling. Just prepare your wallets now.