Garnier Green Labs Editor Picks For Simple Skin-Care Routine
Less Really Is More: Why These Editors Simplified Their Routines With This 3-in-1 Skin-Care Product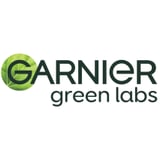 We've partnered with
Garnier
to share the skin-care products these editors are relying on to simplify their routines.
Despite their popularity, excessively long and product-packed routines aren't the only way to address your biggest skin concerns. In fact, there are multiuse products out there that can offer up the same kind of benefits you might find with a maximalist routine without eating up all of your time.
Normally, tackling a range of skin concerns might mean layering a lot of different products at once, even if your lifestyle doesn't allow for that kind of time, but these three editors have hacked the system. They've managed to beat the more-the-merrier approach with one that prioritizes a less-is-more philosophy. How? By using three-in-one serum creams that combine the powers of superfood and dermatological ingredients so they can enjoy the benefits of a moisturizer, a serum, and a sunscreen at the same time.
Ahead, editors Sarah Ferguson, Annalise Mantz Lowenstein, and Sarah Michel share how these three-in-one products simplified their routines while addressing their biggest concerns.
We all deserve brighter skin, but should we have to sacrifice sleep for it? We don't think so, and neither does Sarah F. "At night, I find applying a 10-step routine's worth of skin-care products relaxing. But in the morning? I'd rather hit the snooze button once — OK, maybe two or three times — than devote precious minutes to a lengthy regimen," she said. "That's why Garnier Green Labs Pinea-C Brightening Serum Cream is exactly my speed."
Sarah F. has relatively balanced skin, so it's never too dry or too oily, but that doesn't mean she doesn't deal with any skin concerns. "I'm always on the hunt for products that work to even out my complexion and give my dull skin a major glow," she said. "With pineapple extract and vitamin C, the Garnier Green Labs Pinea-C Brightening Serum Cream helps me achieve just that." Thanks to these glow-enhancing ingredients, she never has to worry about spending so much time on her routine in the mornings. "I love that the formula is lightweight and fast-absorbing, yet keeps my skin hydrated and looking radiant and dewy all day long. Better yet, because it contains broad-spectrum sun protection, I no longer have an excuse to skip the SPF."
When you've got sensitive skin, like Sarah M., you don't mess around with a lot of products at once — frankly, your skin can't take it. "When it comes to sourcing effective products, I'm not too keen on trial and error," she said, noting that this means mixing a lot of different formulas is out of the question. She would prefer to avoid not only the the risk of irritation, but also the time it takes to get the glowing results she's looking for.
"With occasional dryness due to eczema, I'm always down to try an all-in-one product that effectively tackles all of my concerns," she said. Enter: Garnier Green Labs Hyalu-Melon Replumping Serum Cream. "It's a serum and moisturizer rolled into one bottle with the added benefit of sunscreen, so I stay protected. Just look at this glowing skin! Can you tell I used to own a CD player?"
Most people have had a basic skin-care routine since they were in their teens, but it's when you officially hit your late 20s that regimens are supposed to get serious and products like sunscreen and serums become your greatest allies. This is exactly what led Annalise to her latest routine reno. "As I get closer to my 30s, I'm getting more and more serious about my skin care," she said. "Still, I don't have the patience for a 12-step skin routine every day, so I'm all about a multitasking product."
"Garnier Green Labs Niacina-B Pore Perfecting Serum Cream acts like three products — moisturizer, serum, and sunscreen — saving me valuable minutes in the morning." she said. "After using it for a week, I've already noticed my pores look a bit smaller and the texture of my skin is smoother than ever. Best of all, it leaves my typically oily skin hydrated and glowing, but never greasy — a real feat."