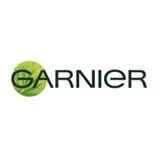 Are you feeling overwhelmed by your skin-care routine? We're right there with you. We've been told for years that more products equals better results, but that's not completely true. In fact, there are multipurpose products out there that quite literally do it all — or close to it — without adding a dozen steps to your regimen. Allow us to introduce you to the Garnier Green Labs Serum Creams, the three-in-one products that will help downsize and simplify your routine.
With three formulas to choose from — all of which use a unique combination of superfood and dermatological ingredients — there's an option here for every skin concern, whether that's dehydration, enlarged pores, or a dull and uneven skin tone. Press play to watch skin-care fanatic Samantha Jane share exactly how she's simplified her own routine using these three serum creams, why consistency is key, and how the added bonus of SPF always sweetens the deal.
We've partnered with Garnier to share the less-is-more products that can help simplify your skin-care routine.