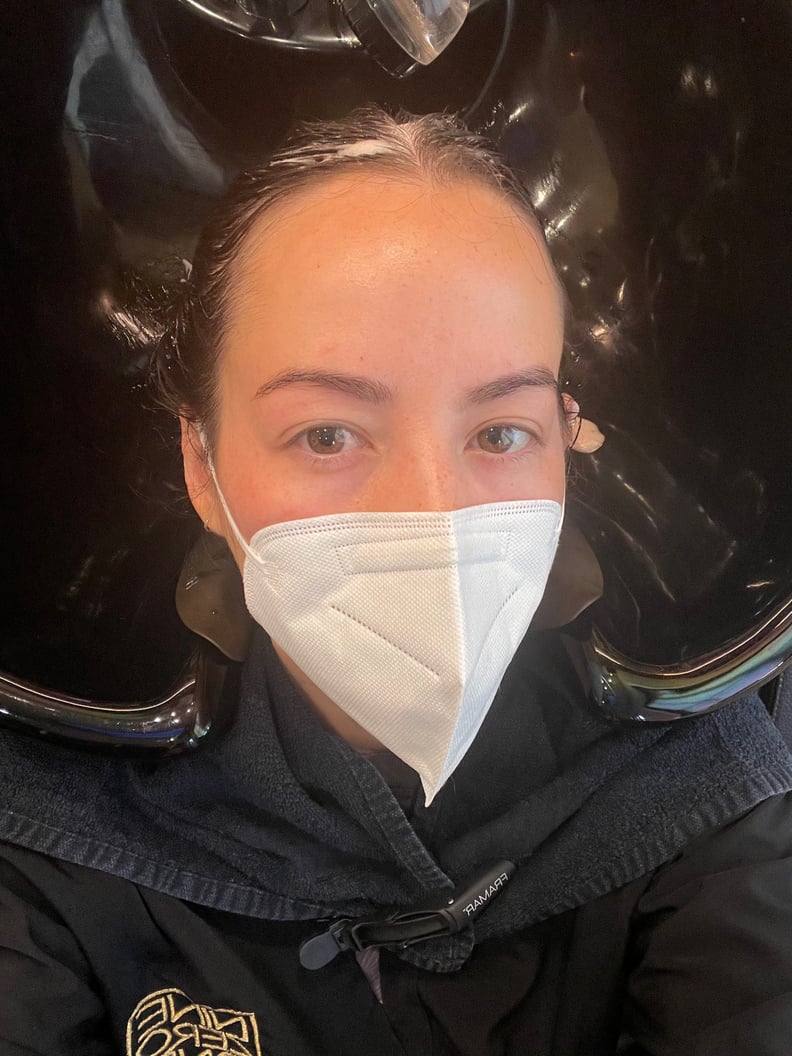 POPSUGAR Photography | Renee Rodriguez
POPSUGAR Photography | Renee Rodriguez
As POPSUGAR editors, we independently select and write about stuff we love and think you'll like too. If you buy a product we have recommended, we may receive affiliate commission, which in turn supports our work.
A few years ago, I never would have guessed that I would want to look like a fried piece of sweetened dough, but thanks to Hailey Bieber, the idea of looking like a glazed doughnut occupies 80 percent of my daily thoughts. Whether it's finding the perfect skin-care routine to give me glazed-doughnut skin or painting my nails with chrome to get glazed-doughnut nails, looking like a pastry has become one of my main goals in life. When I heard that glazed-doughnut hair was the next big thing on the horizon, my interest was immediately piqued.
I got highlights earlier this year, and although I was into the look at the time, the color has since turned a brassy orange-red that definitely doesn't suit me. I haven't quite figured out whether I want to go back in with cool-toned highlights or if I want to permanently dye it darker all over, so I've been searching for ways to cancel out the redness without committing to something permanently. When I heard that glazed-doughnut hair was a new trend all about polished, lustrous hair — achievable with just an in-salon toner — it sounded like just the solution I was looking for.
When I asked my hairdresser, Nine Zero One hairstylist Sierra Kener, about the trend, she said to "quite literally think of a glazed doughnut — the end result is hair that is glossy, super shiny, healthy, and natural." Kener added that like the trending Hailey Bieber glazed-doughnut skin, glazed-doughnut hair "makes you look expensive and like you just walked out of the salon."
To achieve the glazed-doughnut look on my hair, Kener used a toner that matched my natural base for a soft and easy grow-out. She added in a color with blue undertones that would counteract the orange brassiness and then added a tiny bit of purposeful warmth to give my hair a little extra luster. When Kener spun the chair around to let me survey the results, I couldn't help but notice my hair looked shinier than it ever had before, and it felt so soft I couldn't stop touching it. In the Uber on the way home, I couldn't stop looking at how much it glowed in my phone's camera.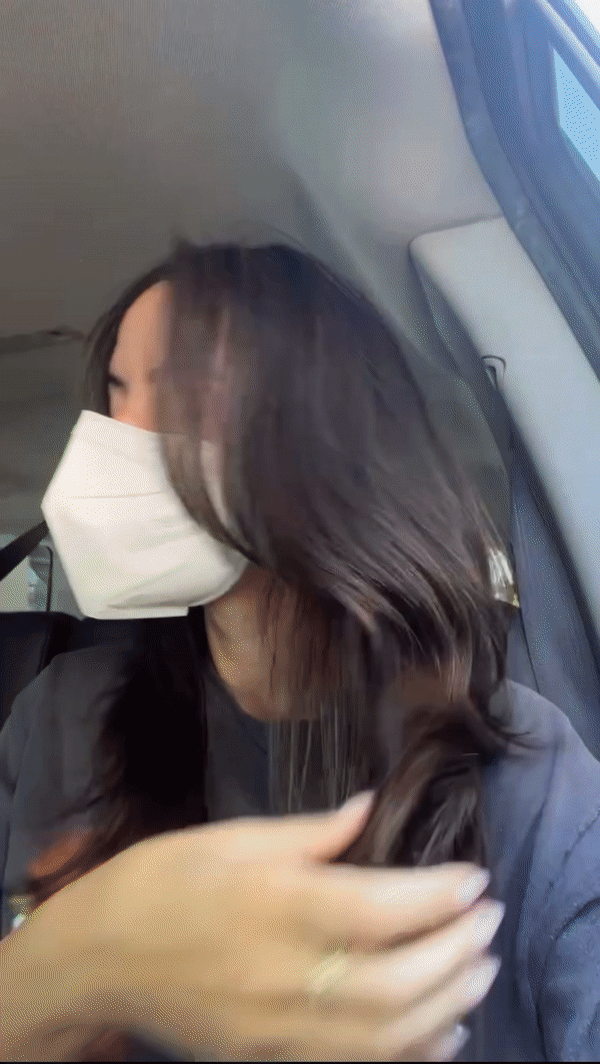 If you're looking to get glazed-doughnut hair for yourself, Kener says you should ask your stylist for a gloss or a toner that will enhance your natural color and add richness. Toners typically last anywhere from two to three months, or 30 shampoos — whichever comes first — so keeping up with frequent salon appointments is key when it comes to maintaining your hair's shiny look and feel.
In between salon appointments, Kener suggests using a color-safe shampoo and conditioner like the Milbon Moisture Replenishing Shampoo ($25) every time you wash your hair. Using a heat protectant like the InCommon Magic Mist ($32) will also help with the longevity of the gloss so it stays looking fresh for as long as possible.
Another must have for glazed-doughnut hair is hair oil. "I tell my clients to oil their ends every time they moisturize their face. Our hair needs moisture just as much as our skin," she says. Kener's favorite right now is the DpHue Color Fresh Oil Therapy ($35), and I can attest to the fact that it not only smells great, but also leaves hair feeling super soft.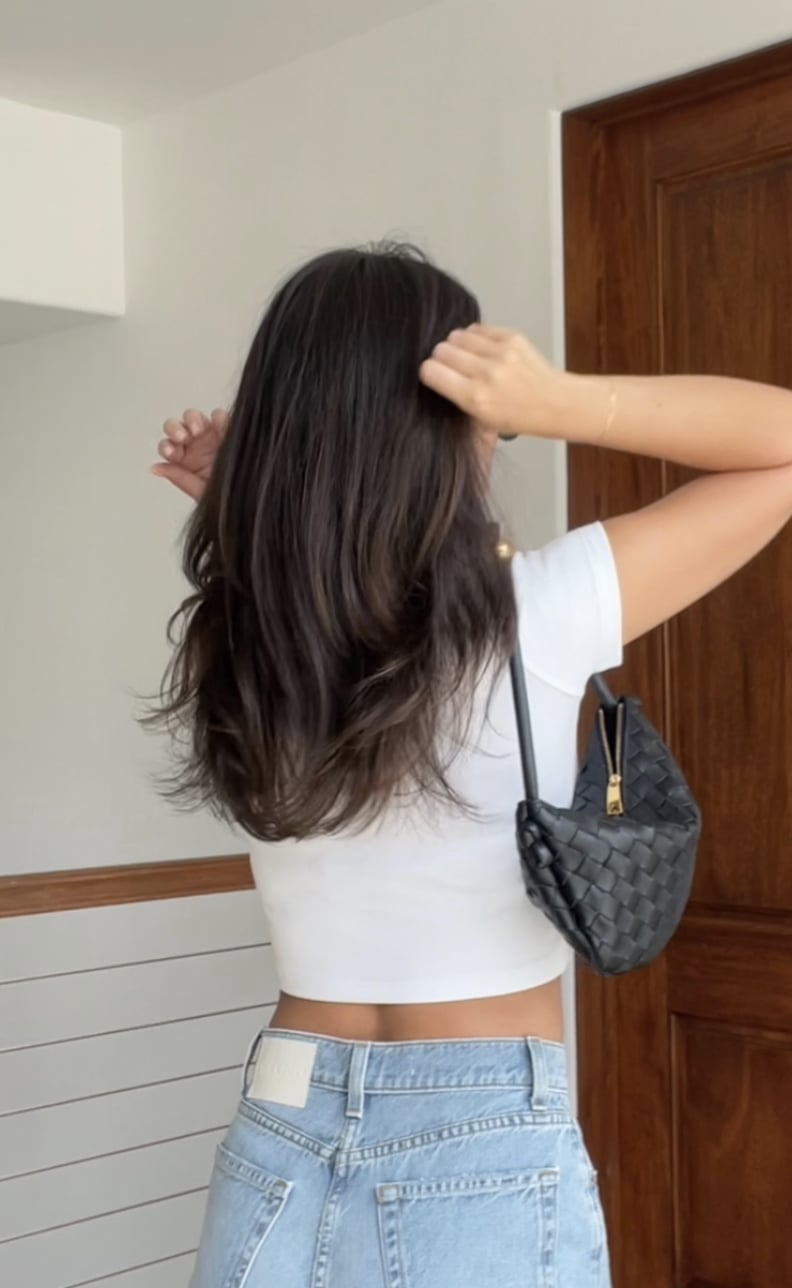 If you're not comfortable with the idea of coloring your hair even temporarily, you can always ask for a clear gloss at the salon. The end result will still look like your hair, just better — a shinier, healthier-looking version that is sure to turn heads. As for me, I'm obsessed with the final result and think glazed-doughnut hair just might be my new go-to look.