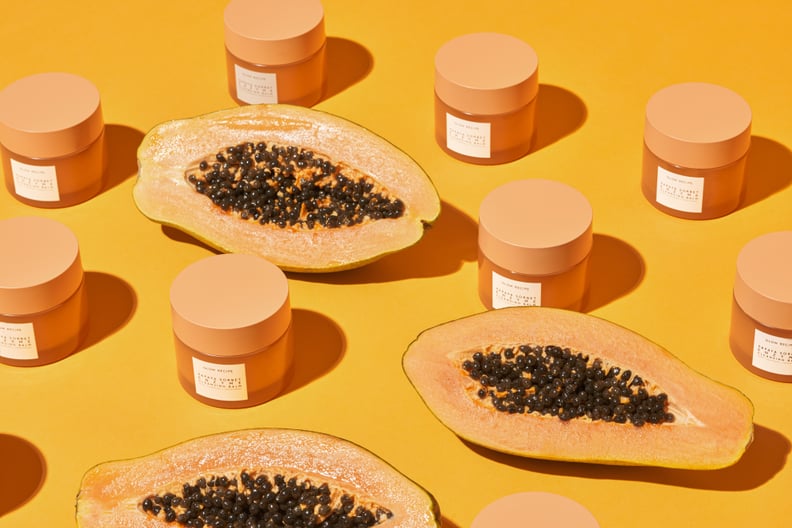 Courtesy of Glow Recipe
Courtesy of Glow Recipe
As POPSUGAR editors, we independently select and write about stuff we love and think you'll like too. If you buy a product we have recommended, we may receive affiliate commission, which in turn supports our work.
If loving a step of my skin-care routine is wrong, then I don't want to be right. Thankfully, I think most people would agree that a good face wash is definitely worthy of a few heart-eye emojis, so let me introduce you to the new Glow Recipe Papaya Sorbet Enzyme Cleansing Balm ($32). Part cleanser, part daily self-care ritual, there is just something about this yummy, soft, makeup-melting cleansing balm that makes my heart flutter. Maybe it's the easy-to-use texture, or the amazing moisturizing benefits, but if you've tried cleansing balms in the past and weren't a fan, I definitely would give this one a shot.
If you're unfamiliar with the concept of a cleansing balm, allow me to acquaint you. They usually come in a creamy, thick formula that then melts when rubbed onto dry skin, helping dissolve makeup and grime. Because they can sometimes leave behind an oily residue, they're often the first step in a double-cleanse routine. But unlike a lot of cleansing balms, this one has a plush, sorbet-like texture that melts into more of a milky cleanser when applied. The result is just hydrated and soft-feeling skin. Seriously, I actually forgot to apply moisturizer the first few times I used this product because my skin felt so hydrated afterward.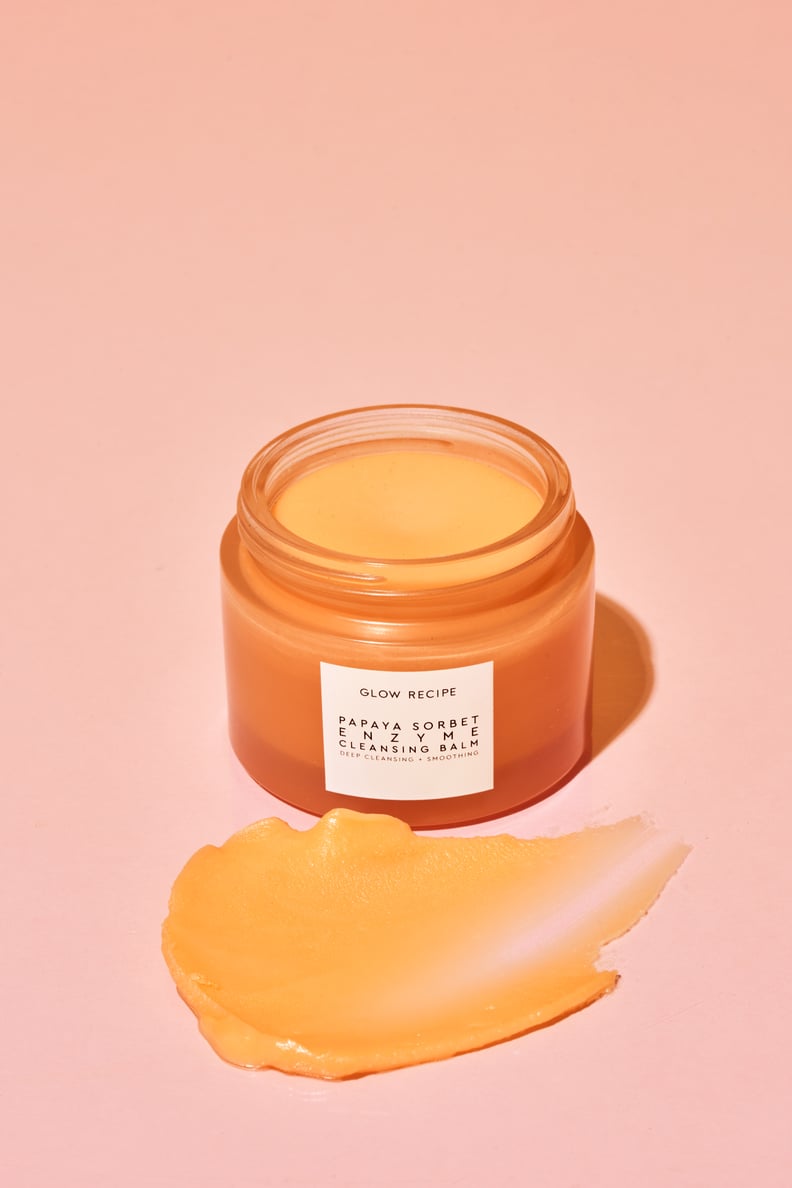 So while my personal opinion is that you can use this totally on its own, Glow Recipe founders Sarah Lee and Christine Chang recommend the 1:1 method of cleansing. Starting with the oil-based Papaya Sorbet Enzyme Cleansing Balm, massage the product into your dry skin for one full minute. Then rinse and double wash with a foaming cleanser (they recommend their Blueberry Bounce Gentle Cleanser) for another full minute. They swear that by giving these products the time to work on your skin you'll have more glowy, healthy-looking skin in no time.
Either way, this product has a new forever home on my bathroom vanity — and to think, I don't even like papaya.