Guess Perfume Holiday Gifts For Every Personality
These 24 Gifts Take the Guesswork Out of Holiday Shopping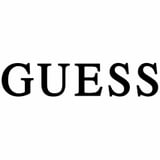 Struggling to find gifts that match your friends's personalities so well they might actually be freaked out about how spot-on they are? We've partnered with
GUESS
to create a gift guide that will make your holiday shopping almost too easy.
Someone once said that there's nothing so well worth having than friends. Normally, about nine months out of the year, we'd agree with that sentiment, but then the holiday season hits. Suddenly, we've got a laundry list of people we have to shop for and not a whole lot of time to do it. If you feel the same way, this holiday guide will help you take the guesswork out of gifting for your loved ones and their completely unique personalities this year. From the social butterfly who knows how to turn a boring night at home into a party to the natural-born romantic who loves love (and getting caught in the rain), we've rounded up the thoughtful and special gifts for everyone on your list.
The One Who Is Admittedly Bougie
We all have that friend who just, in every aspect of their life, looks expensive. Even if they're living in a studio apartment in the East Village, they manage to make their 500-square-foot space feel like a penthouse in TriBeca. Everything from their kitchen, to their closet, to the kind of beauty products they use oozes big bank account energy. GUESS Seductive Noir makes anyone who wears it smell rich, not to mention that the bottle looks like it would cost a fortune, making it a must have for your gift recipient. A cozy and chic wrap sweater or silk sleeping mask will seamlessly match their polished style, while a sleek $100 candle makes for one bougie stocking stuffer.
The One Who Brings the Party Wherever They Go
For some people, throwing a really great party requires weeks of preparation, careful planning, and lots of anxiety, but this person tends to be the exception to that rule. They're a walking good time who can turn even a board game night between three people into a lifelong memory no one will ever forget. They're usually at the center of every conversation, snapping photos, and charming the entire room. So, an instant camera, portable speaker, or wine cooler are all appropriate gift options. And, let's be real: social butterflies are flirt experts. They know how to dazzle anyone, which is exactly why GUESS Seductive Noir is an ideal gift. It's sexy, cool, and casual, but never overwhelming, so the crowd of people likely hovering around this gift recipient will be instantly intrigued.
The One Who Is a Natural-Born Romantic
To put it plainly, this person loves love. They have a playlist titled "makeout jams," their home is exclusively lit by candlelight, and they're probably the only person you know who enjoys first dates. For someone who is often meeting new people, a gift like GUESS Seductive Noir is crucial. The vanilla and vetiver notes match this romantic's sensual and intense energy, and enchant everyone who encounters it. Romantics are also natural visionaries and know how to craft the perfect night at home, which could easily include a buttery silk robe, mood-boosting chocolates, and one seriously cool record player that almost always prompts a slow dance around the room.
The One Who Always Sets the Trends
Whether it's their thousands of followers on social media or closest friends, everyone looks to this person to find out what's cool before it's, well, actually cool. You can guarantee no one has ever called this person basic, which makes GUESS Seductive Noir an ideal signature scent for them. Not only is it the kind of gift they'll probably garner a million compliments from, but one note in particular — the juicy pomelo — is the kind that will force everyone around them to ask, "What're you wearing?" Additional accessories they're sure to love and convince everyone else to buy include a modern twist on the classic pearl necklace, a leather blazer that feels equally retro and cool, and a candle that deserves its own Instagram account.
The One Who Is Always Looking For an Adventure
Even when they're stuck at home, this person is a ball of adventure. They know how to make the most out of every moment and plan on seeking out local thrills until it's safe to plan their next big trip. They're bold, love taking risks without hesitation, and are always down to explore something exciting, which makes the GUESS Seductive Noir almost too perfect for their personality. The unexpected blend of iris pallida, jasmine sambac, and muguet will certainly give them a little rush. Of course, just because this person is homebound for now doesn't mean they won't eventually need travel essentials, like a sexy new suitcase, catch-all canvas pouch, and altitude oil to really help them hit the ground running when they land in their next dream destination.
The One Who Is Detail-Oriented
This person never misses a beat. From decorating their apartment to outlining the most organized to-do list, this friend's attention to detail is immaculate. While you totally admire these qualities, it only makes shopping for this person even harder. One thing to keep in mind is that someone this detail-oriented has an impeccable memory and eye for beauty, so anything from a camera to a frameable puzzle will put a huge smile on their face. It's rare to stump this friend, but we're betting GUESS Seductive Noir and its intriguing blend of golden apple leaves, black pepper, and lavender will give them something to really think about long after the first spritz.