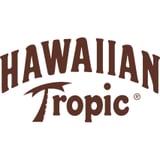 We've partnered with
Hawaiian Tropic
to share with you exactly why wearing sunscreen every day is the greatest act of self-care.
If staying at home for the last few months has taught us any new skills, it's how to build a successful self-care routine. We've spent nights letting our scalps soak in castor oil and bond-repairing treatments to reverse breakage we once happily ignored. We've used serum-soaked sheet masks several times a day. We've even become masters of the at-home manicure (and pedicure!). Even with all of this, there's one part of our self-care routines that's still lacking, and it includes sunscreen.

Despite what you may believe, sunscreen isn't just for the beach. In fact, experts agree that sunscreen is a daily necessity — even if you're staying inside. And when it comes to self-care, which is literally the practice of preserving your health and happiness, sun care should be at the top of the list; it's self-preservation at its best.
To prove that, we busted all the sunscreen myths and misconceptions you've probably heard a million times. The sooner you stop seeing sun care as a chore, the sooner it becomes your new favorite self-care ritual.

Unfortunately, not even clouds can stop UVA and UVB exposure. Whether it's 75 and sunny or 50 and overcast, be sure to apply sunscreen at least 15 minutes before going outside. Not going outside? Applying sunscreen is still an important step in your routine. Since most windows filter out UVB rays, the likelihood of you getting an actual sunburn is low, but there's still the risk of exposure to UVA rays, which can penetrate glass. UVA rays prematurely age your skin with wrinkles and spots, something we don't doubt most people would like to avoid.
A few years ago, it became widely known that two sunscreen ingredients, oxybenzone and octinoxate, were causing irreversible damage to coral reefs in tourist-heavy locations, like Hawaii. This discovery doesn't mean that sunscreens that contain these powerful UV filters aren't beneficial to humans, because they are; they just aren't to the environment. Luckily, there are mineral-enriched alternatives that utilize ingredients like zinc oxide to shield skin from the sun's harmful rays. These are most commonly known as physical or mineral sunscreens
Once upon a time, sunscreens that used zinc oxide weren't as beloved as they are now. They got a bad rap for not rubbing into skin easily and leaving behind an unflattering white cast, but that's not necessarily the case anymore. Hawaiian Tropic Matte Effect Mineral Enriched Sunscreen Lotion is lightweight, blends into skin quickly, and protects against sun damage. Most formulas in the mineral family aren't comfortable to wear, but Matte Effect Mineral Enriched Sunscreen Lotion is actually flattering on skin and mattifies as it dries, making it an even more worthy staple in your everyday routine.
Whoever told you that a layer of foundation could save your skin from wrinkles or burns can't be trusted. What can be trusted is an array of sunscreens that can be comfortably worn alone or underneath makeup. For example, Hawaiian Tropic AntiOxidant Plus Refresh Sunscreen Mist is the kind of oil-free moisturizing mist you'd want to apply immediately after cleansing and toning your skin. It's also a handy formula for reapplying sunscreen, whether you're wearing makeup or not. Generously spritz your face from forehead to décolletage for serious protection.
Among the major misconceptions about wearing sunscreen underneath makeup is that it causes breakouts and pilling beneath foundation, but a lot of sunscreens protect from damage while avoiding both issues. Hawaiian Tropic Silk Hydration Weightless Face Oil-Free Lotion Sunscreen, a lightweight and nourishing formula, hydrates skin for up to 12 hours without clogging your pores, while Hawaiian Tropic Matte Effect Mineral Enriched Sunscreen Lotion does double duty as a mattifying primer and moisturizer infused with SPF 30 or SPF 50+ protection. There won't be a pill in sight.
So, you're spending all of your time inside, but we can guarantee that on most days you're moving around — even if only a little. Whether it's a midday pilates class, an evening restorative yoga class, or an afternoon walk with your dog, you're likely working up enough of a sweat to wear down the power of your sunscreen. But reapplying doesn't have to feel so tedious. Spraying on a lightweight sunscreen, like Hawaiian Tropic Silk Hydration Weightless Clear Spray Sunscreen, before grabbing your pup's leash takes less than a minute and adds a layer of breathable hydration you probably didn't even know your skin was looking for.
Picking out a favorite sunscreen is just as fun as browsing the hundreds of lipstick options at your favorite beauty supply store, because there are loads to choose from. Do you like your sunscreen to smell like the beach even if you're in a fifth-floor walk-up apartment? Try Hawaiian Tropic AntiOxidant Plus Refresh Sunscreen Mist, which actually smells like an exotic fruit oasis. Looking for a full-coverage, no-fail formula? Hawaiian Tropic Sheer Touch Ultra Radiance Lotion Sunscreen will remind you of the sunscreen your mom would never let you go outside without — only now you actually want to put it on and it leaves skin with a natural radiance. From sprays to lightweight mists to mattifying lotions, there's a sunscreen out there for you.
The whole concept of skin care as self-care involves taking time to care for yourself. Using a face mask can take anywhere from 10 to 15 minutes, so why not take one or two to apply sunscreen? It may not have the dramatic effect most skin-care treatments do, but it protects you and your skin from damage no one wants in the long run. It's not the sexiest part of your self-care routine, but the benefits are so worth it.