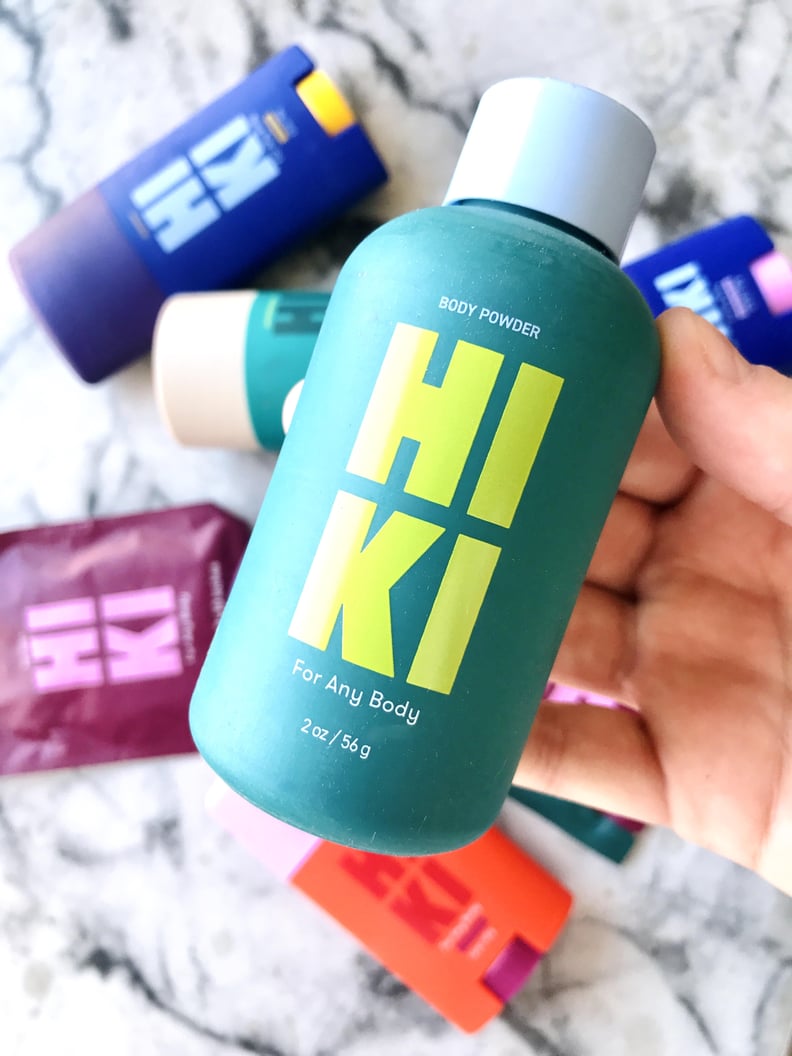 POPSUGAR Photography | Macy Cate Williams
POPSUGAR Photography | Macy Cate Williams
As POPSUGAR editors, we independently select and write about stuff we love and think you'll like too. If you buy a product we have recommended, we may receive affiliate commission, which in turn supports our work.
Whether you're walking around on a hot, sunny day or you're doing your usual workout, boob sweat can be, well, annoying. It's uncomfortable and nobody likes a wet blob on their shirt — I've been there. That's why I was totally excited to discover HIKI Body Powder ($14) — it's a talc-free powder made to keep your skin dry and manage body moisture wherever it happens. All I do is sprinkle a little on when I start to feel sticky. I love the mild scent the brand lists as "sea salt and rain" — it's so fresh and not overwhelming — the perfect combo. And can we talk about the bottle design? It's so cute, I proudly have it placed it on my vanity.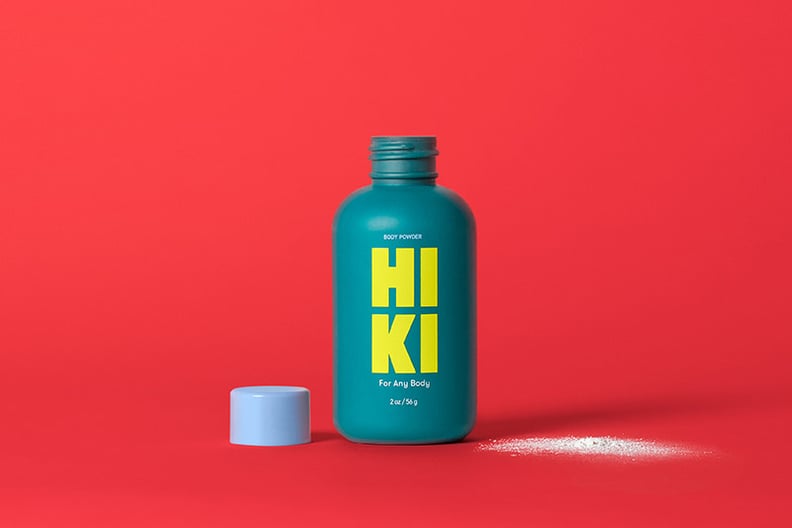 Beyond just making a product that I love, HIKI is a cool new brand that is incredibly socially conscious. Right now, as the site launches all its products, everything is free. That's right, zero dollars. The line, co-created with the arfa Collective, wanted to come on the scene in a way that's sensitive to the current COVID-19 pandemic. Its mission is to help people feel more comfortable in their own skin and its first company value is kindness. Rather than explaining it to you myself, read the inspiring message HIKI has shared:
"We are offering our HIKI products for free to hospital and medical facility workers, who are on the front lines caring for our communities. No matter what you do in the building, from janitorial work to being a nurse or a mental health practitioner, you deserve to have personal care products that make your day a little more comfortable.

For those who are not hospital workers, you can still participate. We are also offering HIKI products to everyone else for free in exchange for a social message of honesty and compassion that can help others in this trying time."
All customers have to do is cover the cost of packing and shipping. Makes sense to me. So if you're looking to eliminate some sweat from your life, why not do it with an awesome brand that gives back? I'm telling you, the body powder is totally worth the hype. Summer is coming — stay dry!