Paid Content For
Rimmel London
This Is the Easiest Way to Get Rita Ora's Shimmery Red Carpet Look
Paid Content For
Rimmel London
Rita Ora's 2014 Grammys look was flawless. We partnered with Rimmel London to re-create the star's dazzling style.
While Rita Ora's iconic blond waves always make for great hair inspiration, it's her shimmery style and purple iridescent eye makeup from the 2014 Grammys that have continued to cause envy-inducing chatter. Worn with a metallic olive-green top and matte pink lips, the British songwriter proved that purple lids are always a winner.
With wedding season in full swing, we tapped POPSUGAR makeup artist Stephanie Cardenas to find out the easiest way to get Rita's glimmering look. With just a few tools and supplies, you can get "Rita radiant" in no time. Here's how to get it done.
01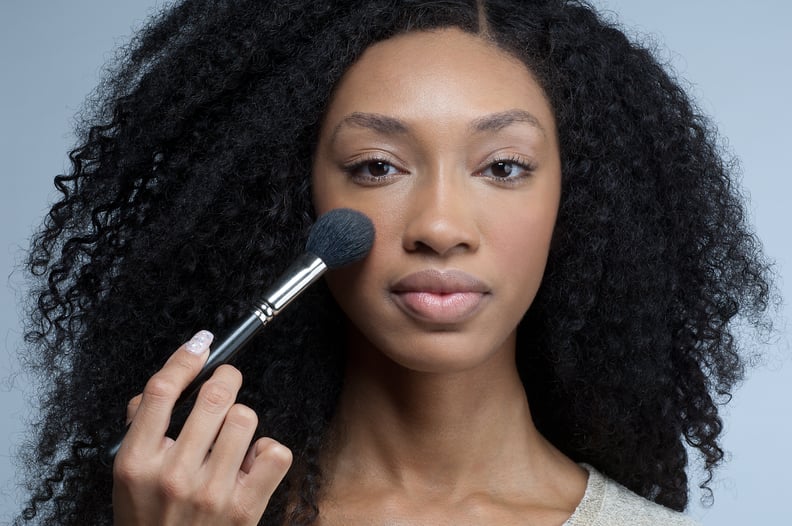 Prep the Face Before You Start
In order to prep the face, apply an even coat of foundation, being sure to blend up to the hairline and below the neck. Once skin is primed, apply bronzer and blush to cheeks.
02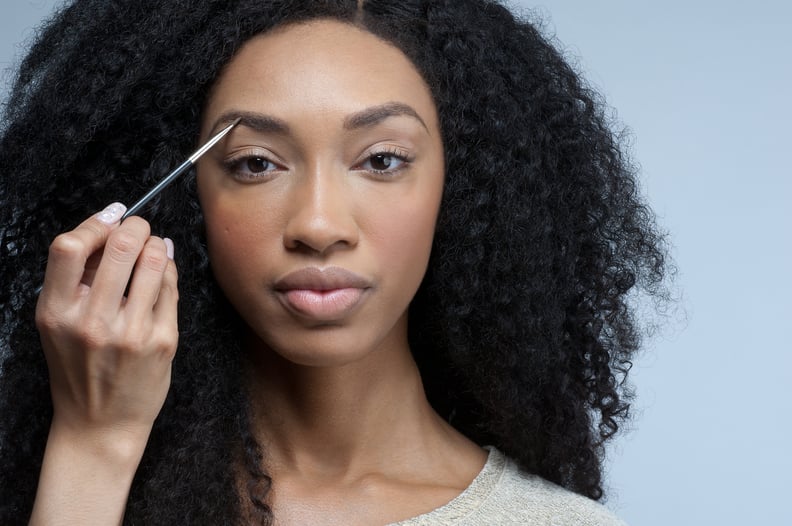 Get Those Eyebrows on Fleek
Next you'll want to focus on the brows. Using a dark pencil or angled brush dipped in shadow, fill in any areas that are patchy. Smooth and blend with an eyebrow brush to finish.
03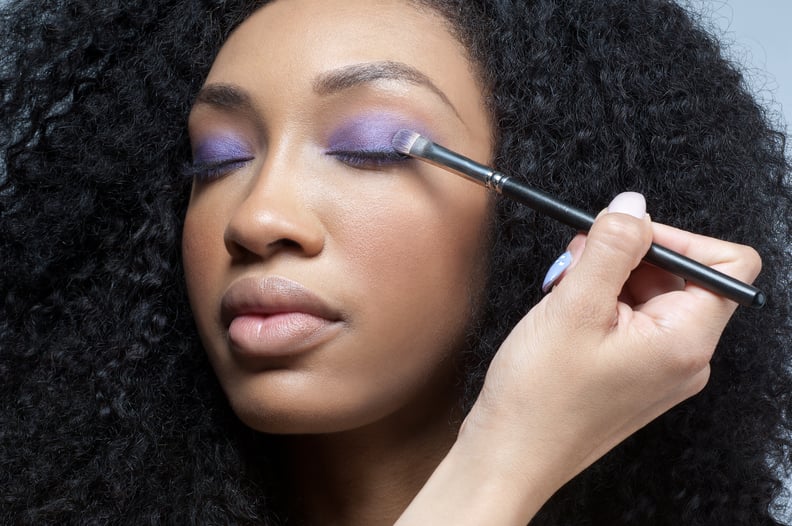 Apply Purple Shadow to Eyes
To start, fill in lids and crease with a neutral-toned matte shadow. Then, apply Scandaleyes Shadow Stick in Paranoid Purple to the eyelid, buffing out with a brush. Next, take purple eye shadow and pack it over the lids, blending up through the crease. To finish, line eyes with black liner and smudge along lower lash line.
04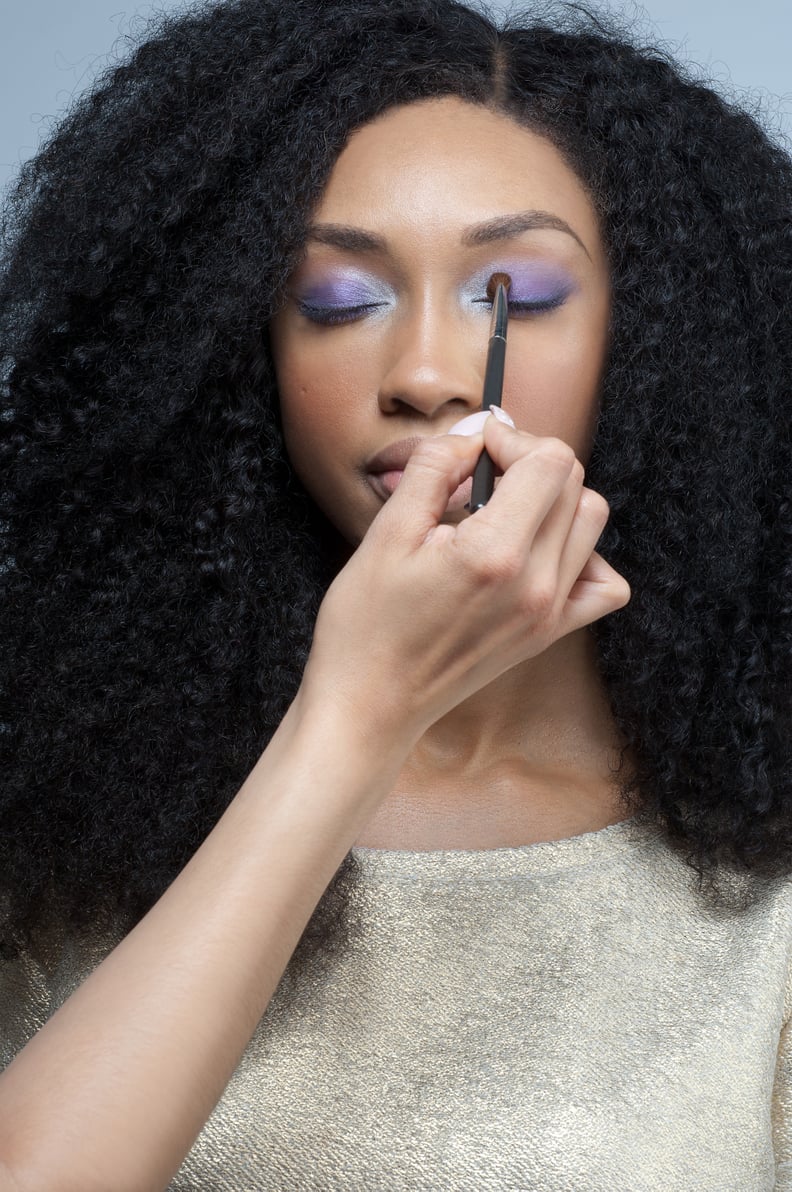 Top Off With Some Shimmer
Using a metallic shadow, pat the inner corner of eyes with a shimmery silver hue, blending toward the center of lids.
05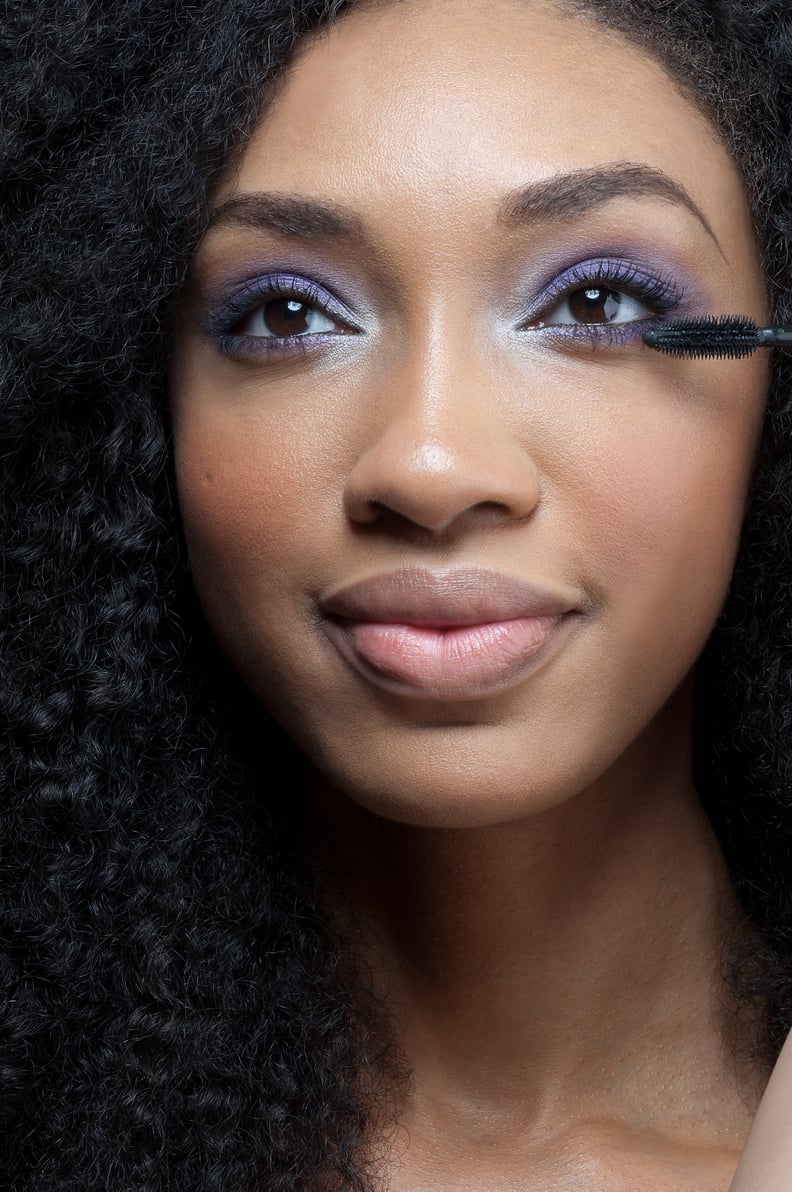 Add Drama With Mascara
To finish eyes, apply black mascara for maximum impact, lightly moving the brush back and forth at the base of the lashes.
06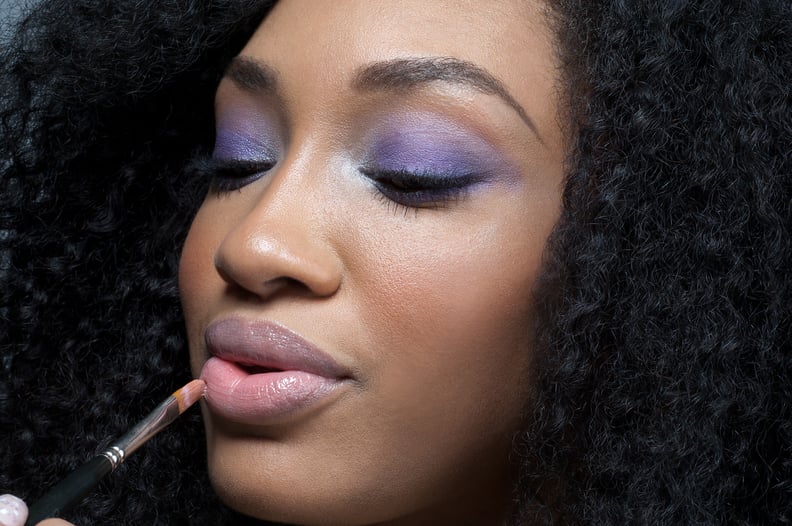 Make Everything Pop With Pink Lip Gloss
Using a wand or brush, coat lips in Stay Glossy lip gloss, which is the perfect finishing touch to any look. You're all set!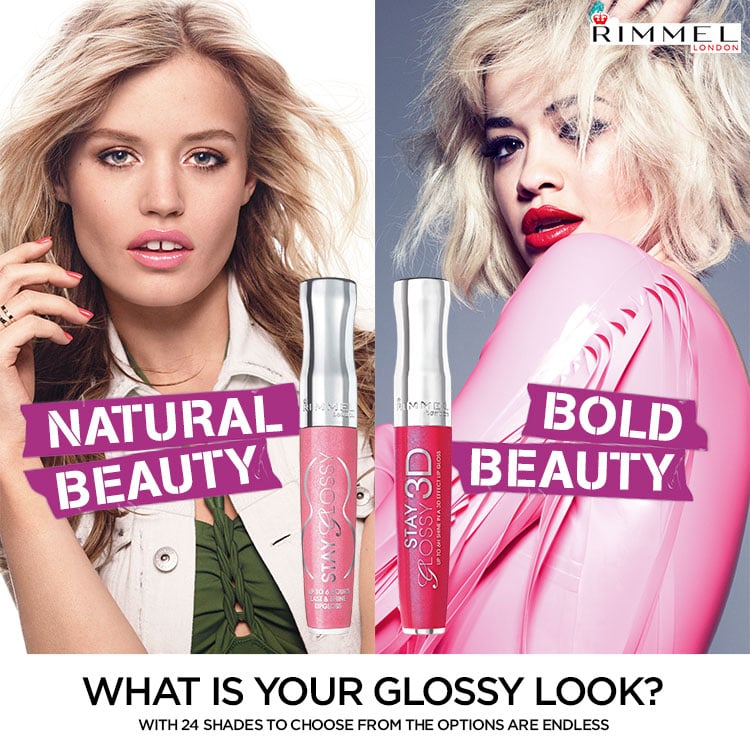 More From Rimmel London
Click here to learn how you can get brilliant color and shine for up to six hours.