POPSUGAR
/ paid content for /
e.l.f. Cosmetics
How to Pair e.l.f. Cosmetics Primers For a Shine-Free Look
Have You Ever Tried Pairing Your Makeup Primers? Here's Why You Should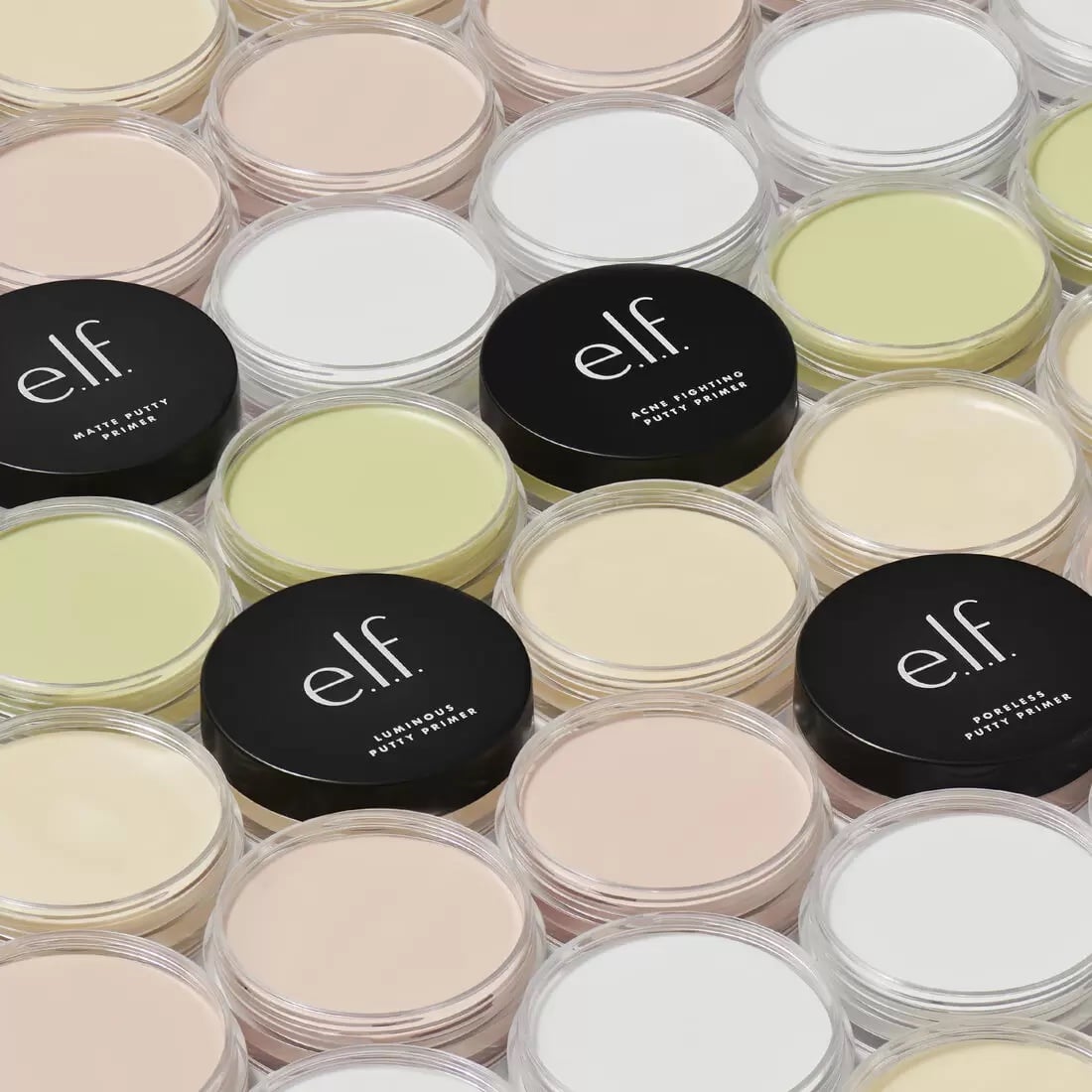 When my skin gets oily, the shine usually only shows up between my brows, around my nostrils, and on my chin. These also happen to be the areas where I most frequently experience breakouts. All the other parts of my face — like the rest of my forehead and my cheeks — veer on the drier side. Clearly, my skin needs different things in different places, which sometimes makes applying makeup a little complicated.
One trick that's helped me address this issue (and increased the longevity of my makeup!) is essentially multipriming (think along the same lines of multimasking), or using multiple primers on certain areas of my face in one beauty look.
I turn to this trick, specifically, when I'm trying to create a glowy skin finish but also need some help controlling excess oil.
On the areas of my face that need more moisture, I use a hydrating, radiance-boosting primer, like the e.l.f. Cosmetics Luminous Putty Primer ($9). My go-to foundation is illuminating and creates a lit-from-within vibe, so this primer category helps enhance that desired finish.
As for the areas of my face that are prone to shine, clogged pores, and even pimples, I reach for a primer with acne-fighting capabilities, like the e.l.f. Cosmetics Acne Fighting Putty Primer ($9), which is formulated with 1.8 percent salicylic acid to help prevent breakouts and kaolin clay to absorb excess oil.
I typically only need less than a pea-size amount of this type of primer between my brows, near my nostrils, and on my chin, and I always wait at least 60 seconds before applying my foundation. This primer also dries down to a natural finish, rather than matte, so I never have to worry about my T-zone looking dramatically different than the rest of my face.
Some of my other favorite pairings include a soothing or calming primer on my cheeks (an area that's prone to redness) and an oil-controlling or pore-smoothing primer for my T-zone.
Image Source: e.l.f. Cosmetics