Ilia Beauty Fullest Volume Mascara Review
Ilia Just Dropped a Volumizing Mascara, and It's My New Holy Grail Product
As POPSUGAR editors, we independently select and write about stuff we love and think you'll like too. If you buy a product we have recommended, we may receive affiliate commission, which in turn supports our work.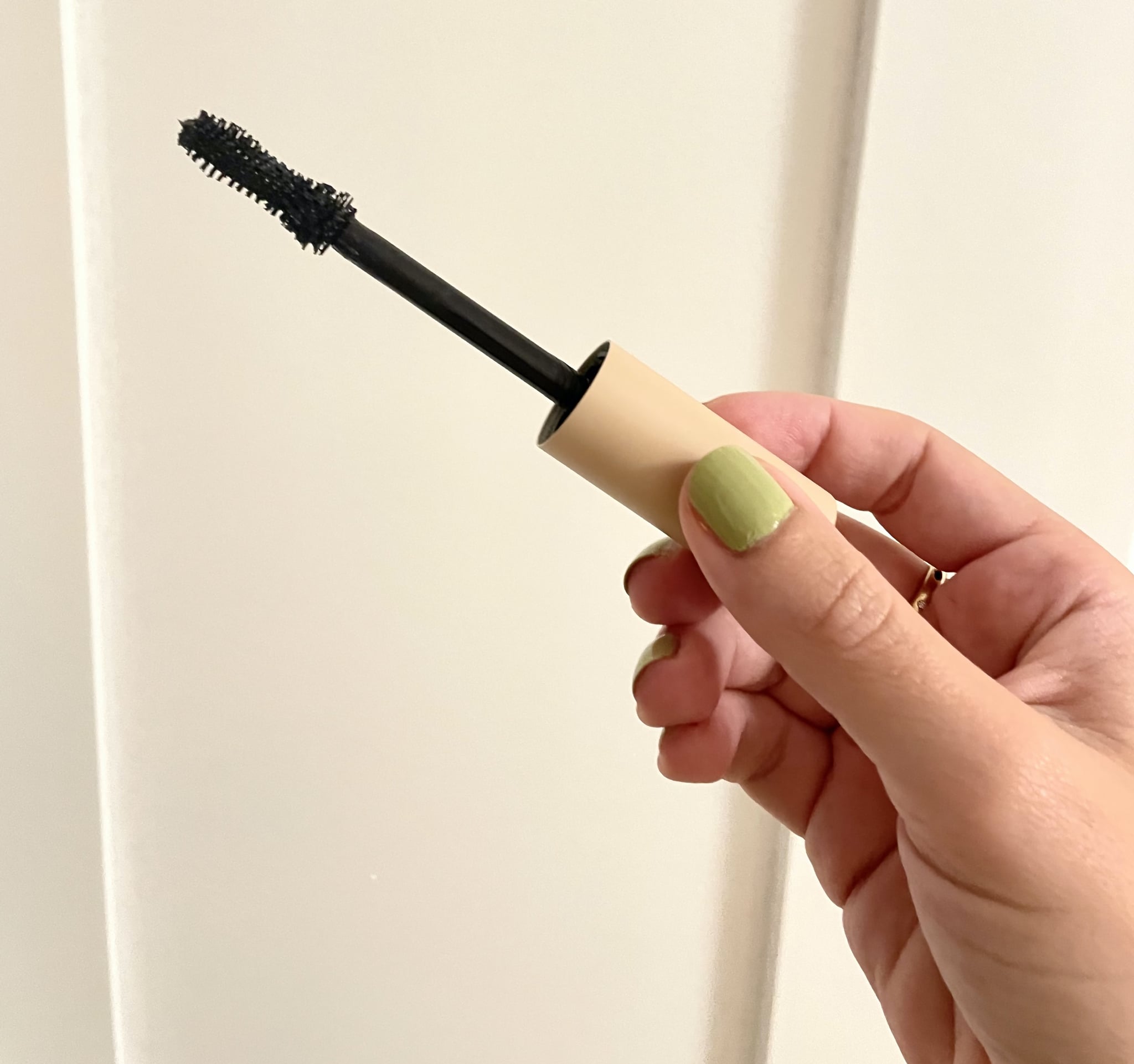 Claims of "revolutionary" new mascara wands and formulas don't often pique my interest. I've been regularly applying mascara to my lashes for over a decade now, so I assume I've seen seen nearly every variation of what a wand, some black pigment, and a couple of thickening waxes can do to my overall appearance.
When it comes to formulas I trust to get the job done, Ilia's Limitless Lash Mascara ($28) has been my go-to for length and separation sans eye irritation, and I didn't expect to switch it up any time soon. In fact, I've come to rely on a whole stable of the clean beauty brand's versatile and highly blendable offerings, from the Super Serum Skin Tint SPF 40 Foundation ($48) to the Multi-Stick Cheek & Lip ($34). When I stumbled upon Ilia's newest product while scrolling through Sephora (as one does), I slammed the "place order" button on the Fullest Volumizing Mascara ($28) faster than you can blink.
Wearing one coat of Ilia's Fullest Volumizing Mascara and a touch of Ilia Super Serum Skin Tint SPF 40.
With its sleek beige tube and mega-fluffy hourglass brush (Ilia actually describes it as "violin-shaped" in the product description . . . chic), I was impressed at its initial look. The application, though, is truly something else. The wand carries just the right amount of product, and I never have to wipe (read: waste) big globs of mascara from the bristles before application.
Once on my lashes, this product packs a volumizing punch without the usual pitfalls of thickening formulas. No clumping, no fallout, no greasy gray streaks under my eyes after a full day of wear. Fullest Volumizing Mascara ($28) contains everything I love about the original Limitless Lash mascara with a touch more drama. A revolutionary mascara exists after all.
Rating:

Image Source: POPSUGAR Photography / Lisa Peterson