Inside the Nordstrom NYC Beauty Department
I Want to Do All My Beauty Shopping at Nordstrom NYC Forever, and I Don't Even Live Here
One thing to know about me is that I'm a digital kind of girl. I order all my beauty products online. I've discovered my favorite brands from internet recommendations. If I could get a manicure through my laptop screen, I would. But after experiencing the new Nordstrom NYC flagship store IRL, it's where I want to do all my beauty shopping from now on — and I don't even live in New York.
Last week, because I have the coolest job ever, I was invited to visit the opening of the new Nordstrom NYC store thanks to Nordstrom and Alaska Airlines. And after taking in everything it has to offer, I can easily say this is my new favorite store — especially when it comes to curating a beauty experience.
My trip started on the West Coast (where both companies are based) with a nonstop Alaska Airlines flight to NYC. Alaska Airlines is known for award-winning service and offers so many West Coast flights that it's a cinch to pick the perfect departure time, so I knew my trip would kick off on a high note (pun intended). Plus, Nordstrom and Alaska Airlines were generous enough to gift me with plenty of beauty goodies (like I said, BEST JOB), which set the tone for the rest of the trip and all the beauty that would be in store.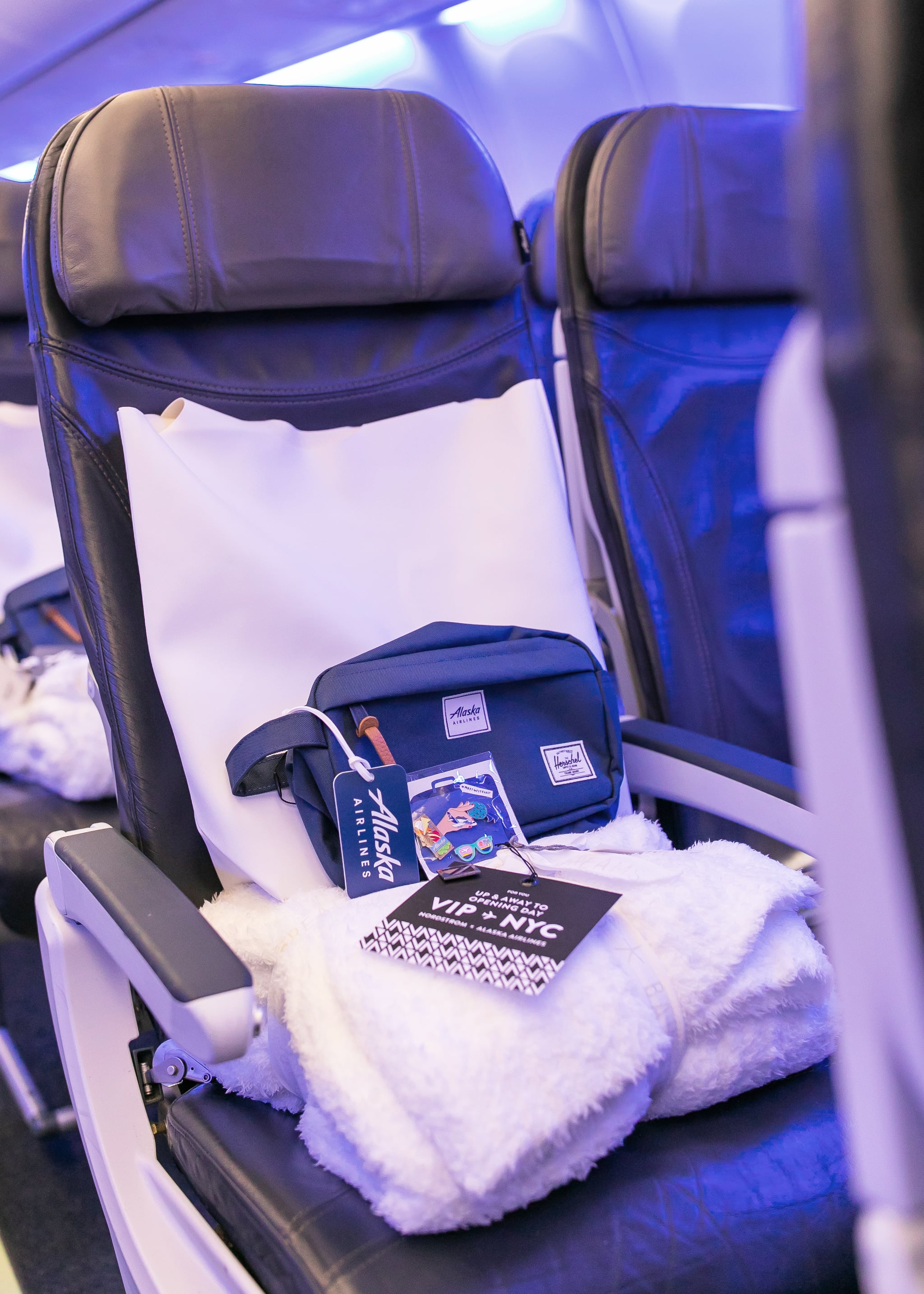 But it wasn't until I set foot inside the flagship on Thursday morning that I realized just how much beauty would be in store for me, literally. With a full spa, a gym for my face, and a selfie mirror to rival Glossier's, not to mention all my favorite brands to shop, it was like entering a world of beauty. Ahead, take a peek inside the department and everything I discovered.