Is Burt's Bees Rescue Balm Good For Nurses?
This Nurse Spends Her Days Rescuing Others — This Is the Self-Care Routine That Saves Her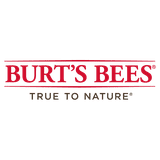 Some of the most impressive women aren't getting the recognition they deserve. We've partnered with
Burt's Bees
to shine a light on the important work they're doing, and how the new Rescue Balm is saving their severely dry lips day after day.
We've come to define our superheroes not by their flowing capes but by their personal protective equipment. Essential workers are the caretakers of our communities who are doing the hard work: the physical labor, and the emotional labor, too. But the real conversation comes when we extend "hard work" to encompass the effort that goes into making space for yourself. Because prioritizing your own self-care, especially when your job requires you to prioritize the well-being of others, is often difficult, which is why it's so important.
One person who's eager to join the conversation is Kristina Way. Not only is she a primary care nurse practitioner who works in a New York City intensive care unit with Covid-19 patients, but she's also pursuing a second master's degree, this time in mental health. "Working on the front line during the pandemic has profoundly increased my understanding of the need for mental health and self-care, especially for healthcare and essential workers," Kristina shared. "I never could have predicted the mounting strength and endurance, unmatched adrenaline, and compassion it would take for myself and other nurses to show up daily taking care of patient after patient suffering from Covid-19. To say it's been difficult is truly an understatement. As a nurse, my strength has come from self-care."
No matter how busy she is juggling 12-hour nightshifts as a full-time nurse and a new semester as a part-time student, Kristina takes the time to care for herself physically and mentally. And frankly, it's inspiring. Ahead, learn more about Kristina and the special routine that's just for her.
It's rare that Kristina has time to spare between work, school, and (very little) sleep, but any few moments she has are dedicated to taking care of herself. "I have found that self-care is less about isolation, but more about reviving parts of yourself that you love the most," she said. "It's a time when I take care of my mental, physical, and emotional health, and find balance. This relaxes me, and gives my mind and body time and space to recenter."
First up, skin and lips take priority. "Possibly the most rewarding part of my self-care routine is caring for my skin and lips. You don't realize how much your body can suffer while you are dedicating your time to saving others. Simple lip relief can make a difference in my confidence and well-being." Kristina relies on the Burt's Bees Cooling Eucalyptus Rescue Balm to help hydrate severely dry lips. With double the amount of waxes and butters than the brand's classic balms and an antioxidant-rich turmeric formula, it's an advanced lip-care treatment that's especially helpful for essential workers wearing face masks for prolonged periods. "During a long shift, I wear an N95 mask for the ultimate protection, and because of this I need a lip balm that's rejuvenating and instantly moisturizes my severely dry lips," she said. "The Burt's Bees Rescue Balm provides long-lasting soothing relief when I truly need it the most. Plus, the tingling alone helps alleviate any discomfort."
Kristina also makes time to concentrate on regrouping emotionally through daily journaling. "I have learned that you can fall out of touch with your emotions while you are showing up for others. Journaling puts me back in touch with how I feel, and how I process those thoughts and feelings."

Last but not least, she also makes sure to carve out time to nurture her body, whether that's exercising weekly — like high-intensity interval training, jumping rope, or running — or simply cooking new recipes as a way to relax. "Working on the front lines night after night, you begin to appreciate the simple things in your life."
Overall, Kristina has seen positive outcomes from prioritizing her well-being. "I have experienced improved mood, a reduction in anxiety and stress, more mental and physical stamina, glowing skin and lips, and more reasons to smile. I realized that self-care has provided a shift in mindset that allows me to be my healthiest and happiest."
Credits: Photographer: Matthew Zach; Art Director: Samara Grossman; Wardrobe Stylist: Alexis Badiyi; Hair and Makeup Artist: Sadhvi Babu; Producer: Cassie Doyle