The Best Thing You Can Do For Your Skin in the Fall Is Keep Calm and Hydrate On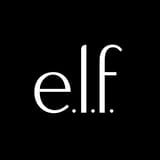 We teamed up with e.l.f Cosmetics to share how its hemp-derived CBD collection and the Cannabis Sativa collection will make your skin happy this fall.
Most people stan fall and changing seasons. But for beauty editors who know that skin is a fickle friend, the moment we feel that chill in the air, we basically high-tail it home to reassess our skin-care routines.
Curious as to why your skin is changing along with the leaves? The cold temperatures and low humidity levels during autumn result in dry air that draws moisture away from your skin. Combine that with dry indoor heat, and it can lead to dry, cracked, and dehydrated skin. But keep calm, because luckily all you have to do is give your skin-care routine a moisture boost. And while that type of routine glow-up sounds like it could be expensive, thanks to e.l.f Cosmetics' affordable and quality formulas, you can get a totally new, vegan, and cruelty-free routine on a budget! The hemp-derived, full-spectrum CBD line and the Cannabis Sativa collection each come packed with quality ingredients in moisture-rich formulas to ensure you start and end each day with plump, soft, and hydrated skin.