Isle of Paradise Self-Tanning Drops Benefits
These Revolutionary Self-Tanning Drops Are So Good, You'll Think They're Magic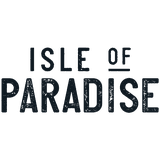 Tired of what conventional self-tanners have to offer? We've partnered with
Isle of Paradise
to share some of the innovative benefits of their custom self-tanning drops for everyBODY.
So, you think you know everything about self-tanners: they smell like burnt toast, they eat up too much time in your routine, they break you out, they stain your sheets . . . you get the picture. But self-tanners have evolved. In fact, there are now self-tanning formulas that are loaded with skin-care benefits, seamlessly fit into your everyday routine, and definitely don't smell like your breakfast. Perhaps the most evolved formula worth considering is in the Isle of Paradise Self Tanning Drops.
Whether you've never tried self-tanning before or love the idea of getting a sun-kissed glow, but are struggling with the products out there, these totally customizable glow drops are for you. Unlike other self-tanning formulas, the Self Tanning Drops are meant to be mixed into your regular skin-care routine; all you have to do is mix a few drops into your favorite moisturizer. Founder of the brand Jules Von Hep noted that the drops are buildable, allowing you to control your glow. Just remember, the more you drop, the deeper your glow will be.
Of course, their ease of use isn't the only benefit. Its innovative color-correcting technology means the Self Tanning Drops are universally flattering; every skin tone can benefit from a few drops to boost radiance and address other concerns from redness to sallow undertones. All that's left for you to know is which shade is right for you: light, medium, or dark.
Looking for what Von Hep refers to as that "kiss of color?" The peach Self Tanning Drops are designed to brighten skin while creating an authentic and natural glow. Think: a couple of days spent in the sun. In addition to the nourishing and natural ingredients, the peach Self Tanning Drops are formulated with a special technology that delivers oxygen to the surface of the skin, so it's left extra illuminated and glowing.
A golden glow that practically sparkles? Not magic, just these green Self Tanning Drops. "Medium skin tones and anyone with olive undertones will see a golden hue develop from these drops," Von Hep said. "If you can't decide what shade to choose, I recommend choosing these, and scaling the number of drops up or down depending on what feels right for you." Formulated with a Super Balance™ complex that soothes and reduces the appearance of redness and inflammation, as well as Agastache Mexicana flower to further calm skin, you can expect these green drops to help create an even glow you can feel confident about.
The beauty of these Self Tanning Drops is that you'll always look natural, never orange. In fact, the violet formula is specifically made to cancel out any fake-looking tones, said Von Hep. Formulated with a Hyper Violet™ complex, the violet Self Tanning Drops reduce orange or ashy tones that naturally occur in your skin, so your glow appears even more radiant after just a few drops. The result: a deep bronze that's especially flattering for anyone with a deeper skin tone.
Since these Self Tanning Drops don't rely on a guide color, you never have to worry about staining your clothes or sheets. In fact, you don't even have to rinse them off for the glow to fully develop. So, how do you use them? Mix up to 12 drops into your daily moisturizer, but keep in mind that the more drops you use, the deeper your glow will be. In other words, you're in total control — just don't forget to wash your hands.
Ready to own your glow? You can shop these vegan and cruelty-free Self Tanning Drops exclusively at Sephora.