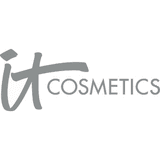 You've got the questions, we've got the answers. We've teamed up with
IT Cosmetics
to shed some light on your biggest skin-care concerns, so you can stop surrendering to your pores, your dark spots, your fine lines . . . you get the picture.
We spend a lot of time being baffled by our beauty concerns, but when armed with the right information, we can pretty much conquer the world — or at least our fine lines.
So, you've got questions, but where do you go for answers that aren't just plucked from a friendly group chat or slightly questionable online forum? Go straight to the source: a dermatologist. But this time, you don't need to book an appointment; instead, we brought the source to you. Whether you've got dark spots that won't fade or shallow fine lines that popped up on your 29th birthday, dermatologist and IT Cosmetics Advisory Board member Kavita Mariwalla, MD, is here to help. Knowledge is power, right?
Q: The size of my pores is maddening! No matter how diligent I am about my skin-care routine, they just won't shrink. How can I make them look smaller?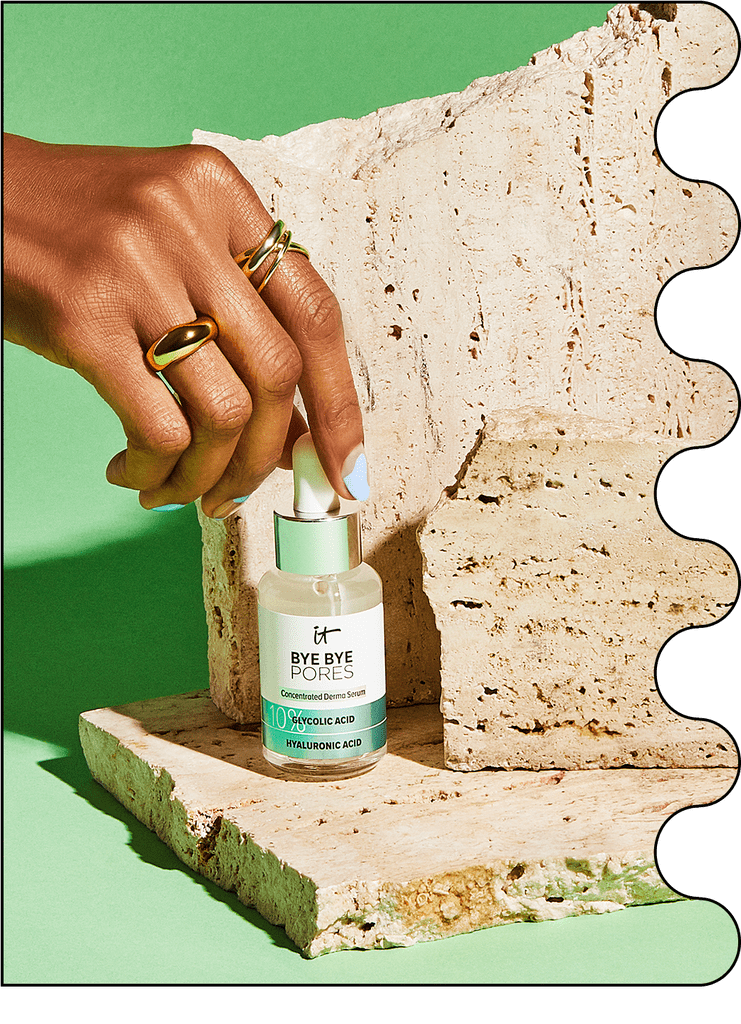 A: Bestie, you're already on the right track! Unfortunately, you can't physically shrink your pores, but you can assist in how they look. The first step in managing your pores is to always keep your skin clean, Dr. Mariwalla said. That means no falling asleep with makeup on or skipping that cleansing routine after a sweaty workout. This helps to avoid blackheads, which only make pores even more obvious.
"You don't want to do things that are particularly harsh on the skin," Dr. Mariwalla said. "You want to do things that keep your pores clearer and cells circulating." Her suggestion: work niacinamide or glycolic acid into your routine. A serum like the IT Cosmetics Bye Bye Pores uses a high concentration of the latter to gently exfoliate skin and break down that "glue" that holds dead skin cells together. But like Dr. Mariwalla said, avoid doing anything harsh; finding a serum like the aforementioned, which uses hyaluronic acid, will ensure skin doesn't appear irritated. Instead, it'll be flooded with hydration, so you just look supple. Don't forget: your pores are not a curse! Everyone has them; all that matters is how you take care of them.

Q: I've officially hit my late 20s, and fine lines are living rent-free on my forehead. Is there any way to evict them or at least prevent more from showing up?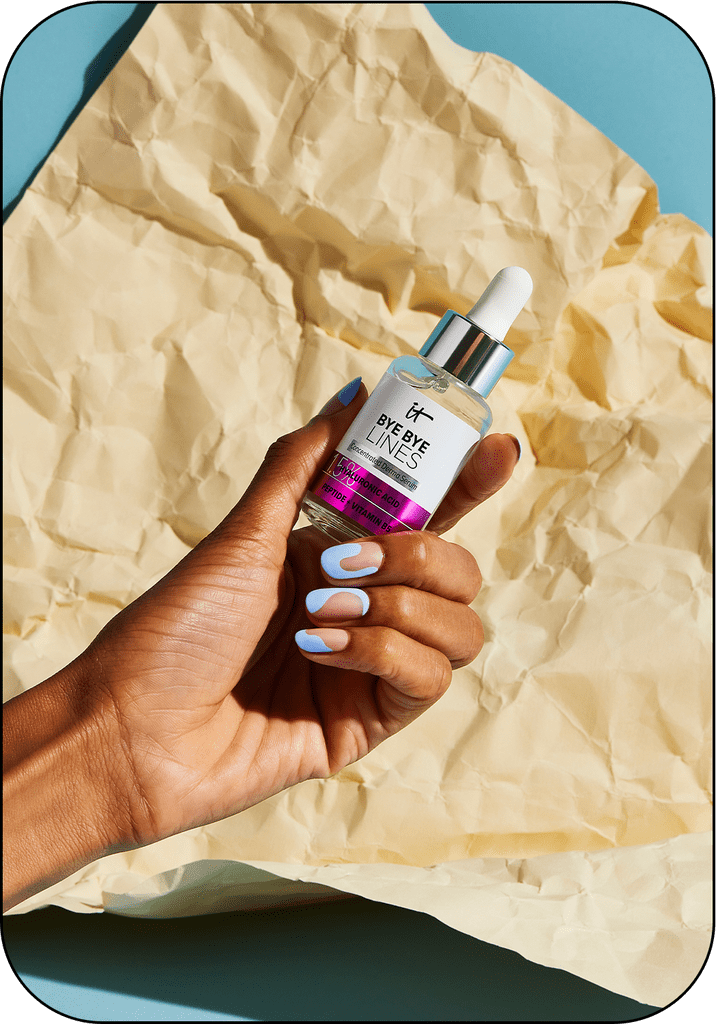 A: Take a deep breath, and repeat after us: I am aging like fine wine. Even if you wear sunscreen every day and always reapply after 80 minutes, wrinkles happen, but it's also totally OK to want to kick them out if you so choose. In your late 20s, it's unlikely that your lines are deep, so there's still a lot you can do to remodel them, especially at night when skin is in repair mode.
The key thing to remember is consistency. If you're committed to a regimen already, consider adding new ingredients into the mix that prioritize bouncy skin. The IT Cosmetics Bye Bye Lines Serum uses an ingredient cocktail of peptides, vitamin B5, and hyaluronic acid to keep skin soft, deeply hydrated, and firm, so those lines look visibly plumped.

Q: My shelter-in-place was filled with active breakouts. Now that I'm spending more time outside, those dark spots are hanging around longer than before — will they last forever, or is it possible to fade them before Labor Day?
A: Good news: those dark spots will not last forever, but we'd wager you're spending a little too much time in the sun without any sunscreen on. "Dark spots are super light sensitive, so you want to do things that protect skin from the sun," Dr. Mariwalla said. "The other thing you want to do is use a product that brightens them up." A serum like the IT Cosmetics Bye Bye Dark Spots uses ethyl vitamin C, a stable version of this traditionally unstable ingredient, to target discoloration directly. In combination with niacinamide, this serum can visibly improve uneven skin tone and help skin appear brighter than ever.

Dr. Mariwalla's words are worth repeating: consistency is king, so make sure you're sticking to a routine. Skin turns over every 28 days, so giving yourself, give or take, three months to see a significant improvement in dark-spot removal is a successful strategy — as long as you remember that SPF and use a vitamin-C-heavy product daily.
Q: I'm finally back to having a somewhat normal social life, but my skin hasn't totally caught up yet. How can I polish all this dullness so I look smooth enough to get my own pedestal in The Met?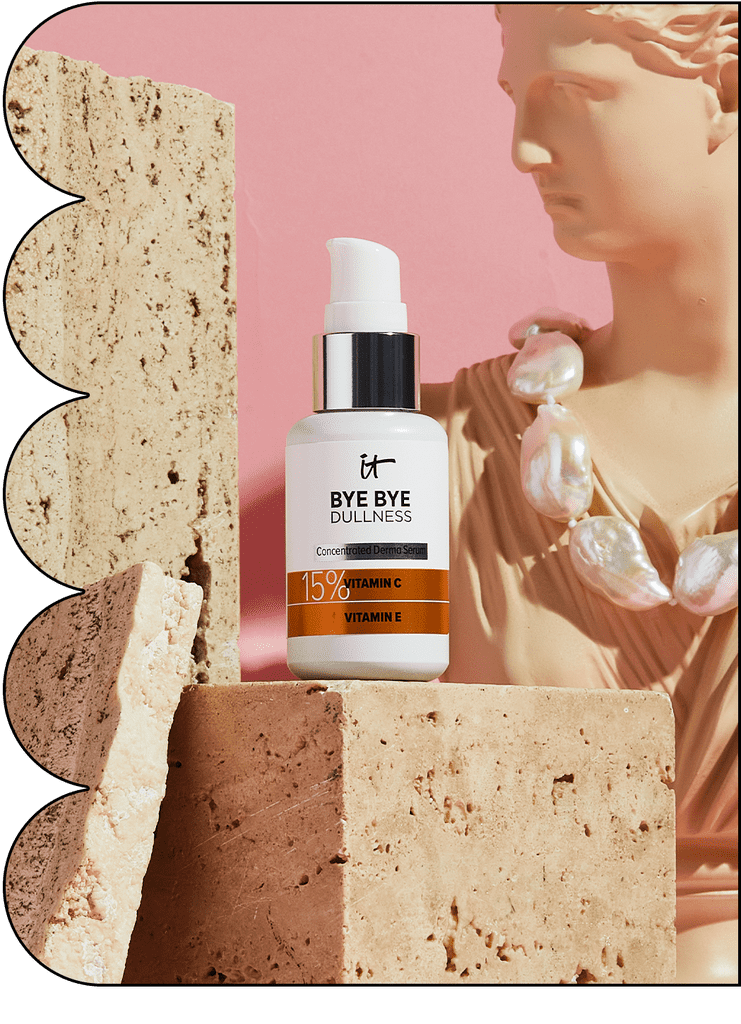 A: The thing about dull skin is that you can't really measure it — at least not the way you can a new wrinkle or dark circles. Dullness is characterized by a lack of radiance, like weathered stone. It may be something that's really hard to describe, but you just know it when you see it.
Dr. Mariwalla said you can modulate that general sallowness and loss of elasticity with a few things. Incorporating a daily vitamin C serum into your routine will not only dramatically improve radiance but also help prevent collagen loss in skin; in other words, so you look young and glowing forever. A serum like the IT Cosmetics Bye Bye Dullness uses a powerful concentration of vitamin C (15 percent, to be exact) cocktailed with vitamin E, so skin gets a five-star treatment of nourishing properties that actually make you look healthier. Using a serum like this every morning will help prepare skin for your new and improved social life.

Credits: Photographer: Matthew Zach, Art Director: Rebecca Joy and Meg Konigsburg, Prop Stylist: Anna Lemi, Producer: Cassie Doyle, Production Coordinator: Hannah Lee