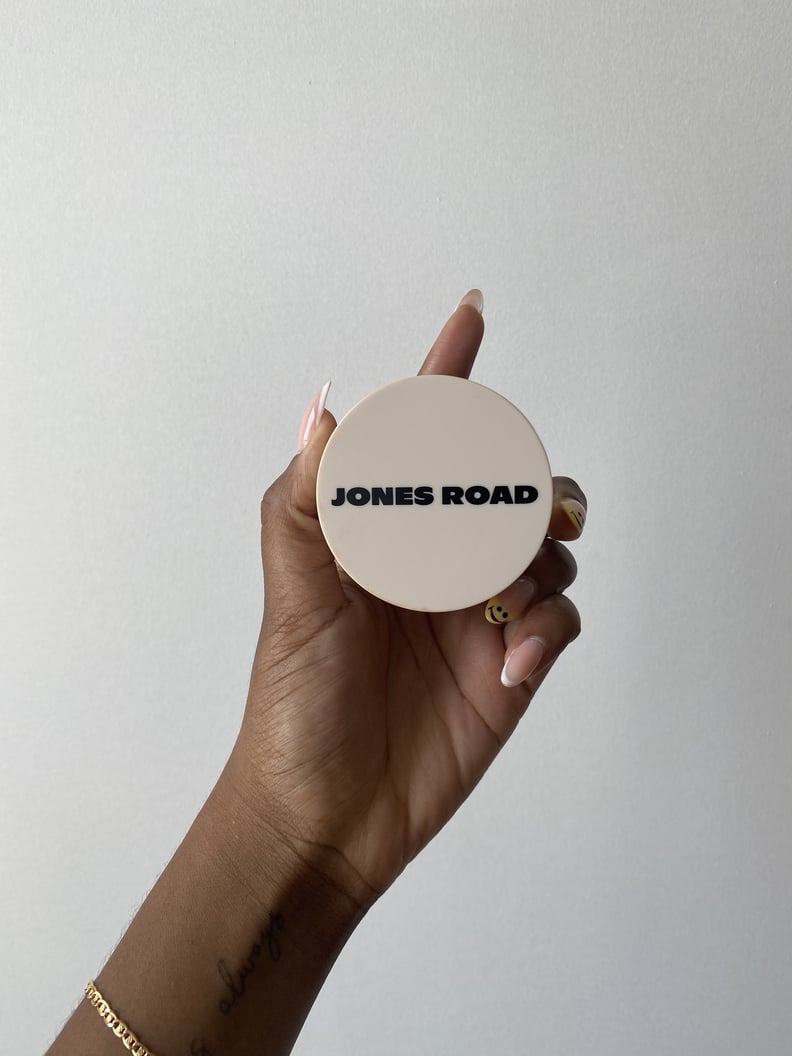 POPSUGAR Photography | Ariel Baker
POPSUGAR Photography | Ariel Baker
As POPSUGAR editors, we independently select and write about stuff we love and think you'll like too. If you buy a product we have recommended, we may receive affiliate commission, which in turn supports our work.
Jones Road Beauty's What the Foundation is going viral on TikTok.
Many users are questioning the authenticity of the product's reviews, with some stating that the foundation is being used incorrectly.
One editor tried the foundation and was impressed with the results.
If you've been on TikTok at all lately, then you've probably come across the extremely polarizing videos about the latest foundation making its rounds on the app: Jones Road Beauty's What the Foundation ($44). Influencers have spent days reviewing the product, after popular influencer Meredith Duxbury, who can typically be seen in extremely full-coverage makeup, said she didn't like the product. What followed is what can only be described as a frenzy, with people quickly questioning whether she was suited to review the foundation in the first place and others claiming that she has a right to not like it. Fully intrigued, I had to try the foundation for myself.
It is worth noting that Jones Road Beauty describes this foundation as a "tinted moisture balm that looks like your skin on its best day." In other words, don't expect a lot of coverage from this product. The balm comes in 12 shades, with colors ranging from a deep espresso to a fair porcelain, something that is not often seen in the tinted-moisturizer category. The product also comes in a glass jar, with a plastic stopper to keep the contents from spilling. I chose the shade pecan.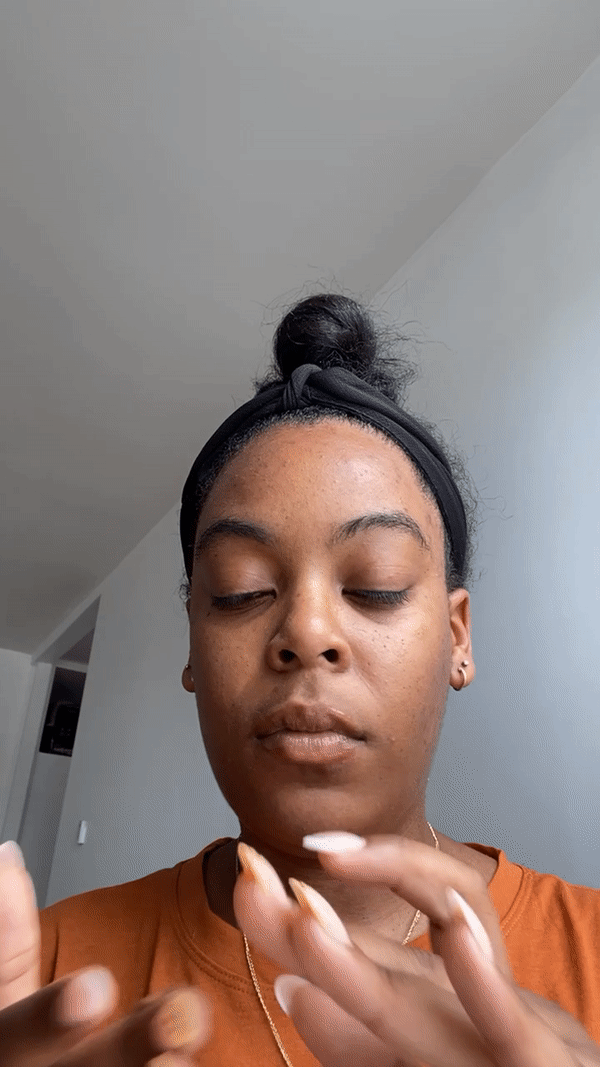 Given how emollient the product was (there was some separation when I took off the stopper), I decided to apply it with my hands, as I would a normal moisturizer. Starting in the middle of my face, I blended the foundation outward. Immediately, I could see it was blurring my dark marks, but the product was so sheer, it wasn't necessarily covering them, as was expected. As I continued to blend, I noticed that it was taking a few seconds to really get the foundation to sink into my skin, as it had the consistency of a thick moisturizer.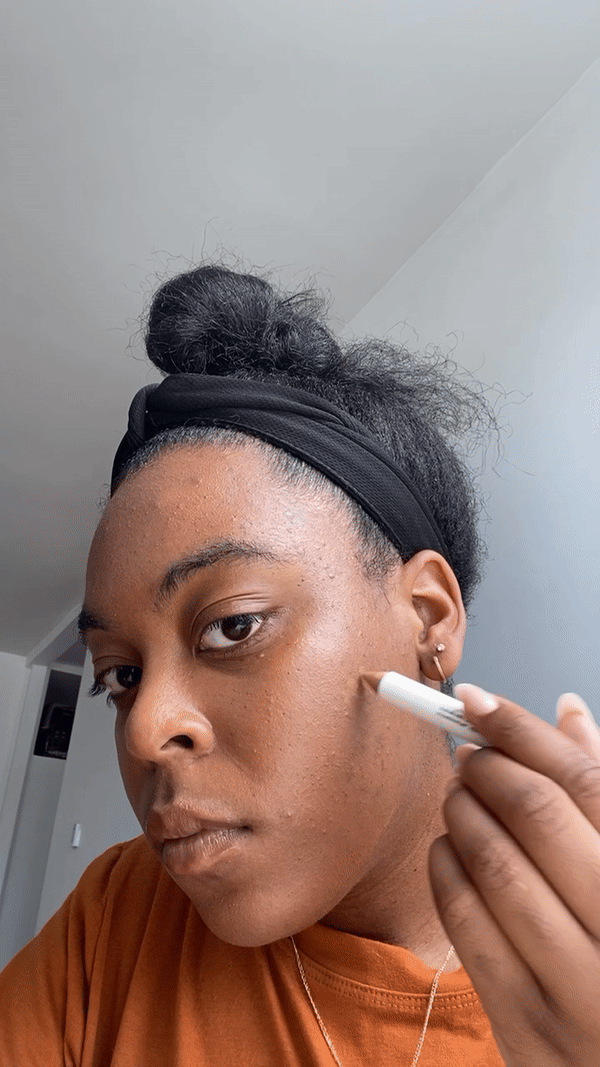 Once I blended it in, I could still see my blemishes, but the glow that my skin had was next level. I'm someone who loves a dewy, borderline glossy finish to my skin, and this foundation was overdelivering. My skin looked healthy and radiant, and even though my dark marks were peeking through, my face just looked plump and refreshed, two of my favorite words for the summer months. Jones Road recommends pairing the foundation with its Face Pencil ($25), so I took mine in the shade 18 and applied it to my more prominent dark marks on my cheeks and forehead.
This gave me what I can only describe as my ultimate summer face. I looked like I had just come out of a pool on a sunny day, with my face glistening after a light swim. These are plans I fully intend to undertake very soon, so this foundation providing me the shortcut to dewy summer skin has just secured its place in my summer-travel makeup bag.
I will note that if you have oily skin or are just not a fan of "tacky"-feeling makeup, this may not be for you. The foundation took a few minutes to fully dry down, so initially, there was a slight stick to it when I touched my face. Still, there was no transfer when I did touch my face or put on my glasses, and the feeling went away in less than five minutes, so it wouldn't deter me from using this foundation again. If you are oily but love a good glow like myself, just set the areas you get most oily with a light powder.
In all, I absolutely will be using this foundation again and will even incorporate it as a glowy primer on days that I want more heavy-coverage makeup. The sheer quality of this foundation is its superpower, as it makes the product extremely versatile to use. I can't recommend this foundation enough. While there are still a few weeks to go before my vacation, I will be using What the Foundation to fake my vacation skin while I count down the days.