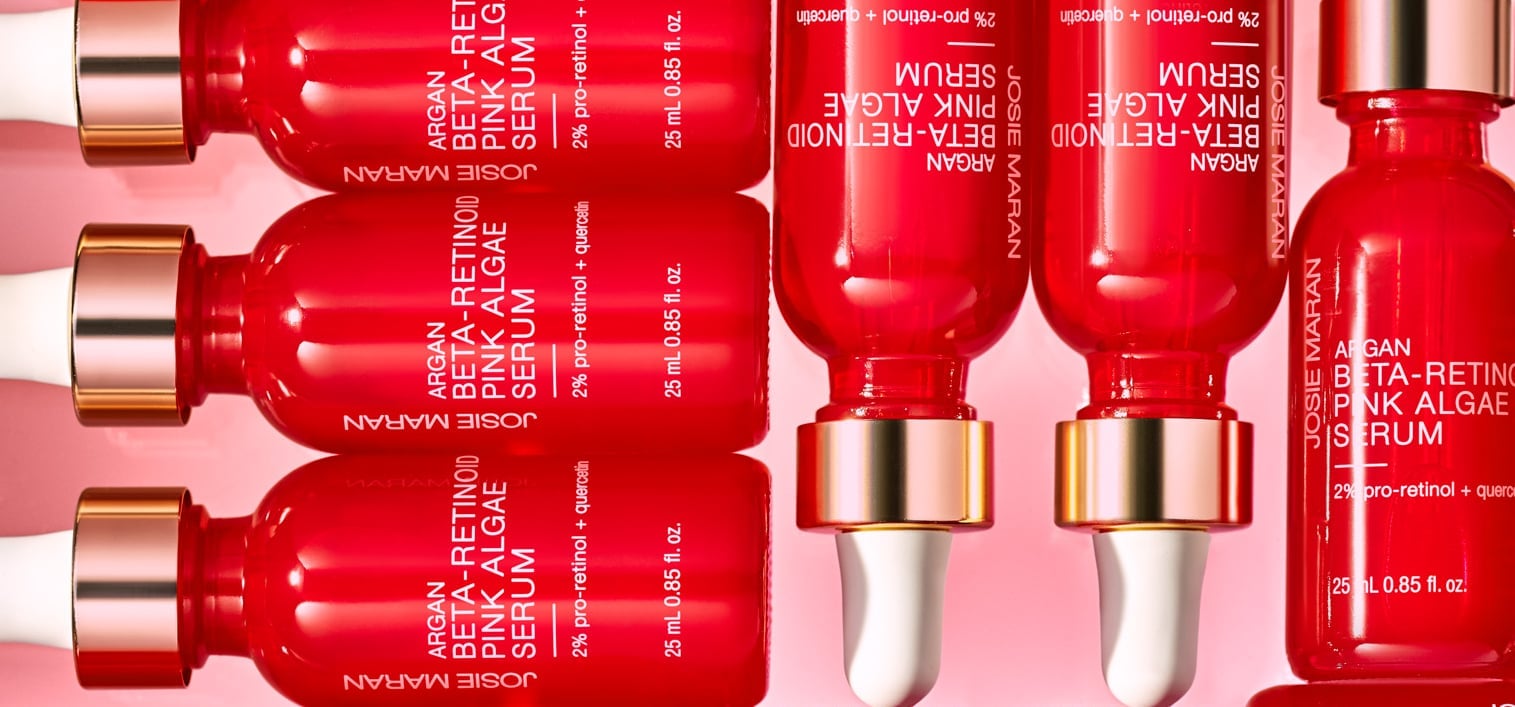 Image Source: Josie Maran
Josie Maran Argan Beta Retinoid Pink Algae Serum Results
Josie Maran's Latest Take on Retinol Is a Cult Classic in the Making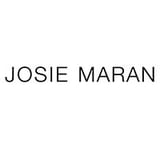 If your skin hates traditional retinol, then this is for you. We've partnered with
Josie Maran
to share the brand's latest reinvention of the trendy ingredient.
Over a decade ago, one late-night host joked to Josie Maran, then a model and actress, that her plan to start a beauty line was bogus. In fact, he wagered it wouldn't happen. He was wrong.
In 2007, Maran did what she said she was going to do: she started a beauty line that was natural and filled with good-for-you ingredients, the most prominent being argan oil. Maran put the under-the-radar oil on the map, simultaneously proving every eco-friendly naysayer wrong about ingredients that were as effective as they were clean. While it's impossible to remember the exact moment you tried most of the products in your current beauty routine, we bet you can't forget the first instance in which you smoothed a pipette of Josie Maran 100% Pure Argan Oil onto your face.
Whether you're an oil-obsessed product hunter with dehydrated skin, a beauty enthusiast searching for sustainable-sourced formulas, or something in between, odds are you have a soft spot for the stuff — and for good reason. What once was an ingredient largely overlooked and undervalued by mainstream brands went on to become the do-it-all skincare essential that actually did it all, from hydrating to plumping to smoothing fine lines. Now, Maran is back to deliver yet another instant hit, but instead of introducing the masses to argan oil, she's bringing a gentle pro-retinol to the forefront — one that is its own cult classic in the making. Meet Argan Beta-Retinoid Pink Algae Serum.
"When you put it on your skin, you just feel really good."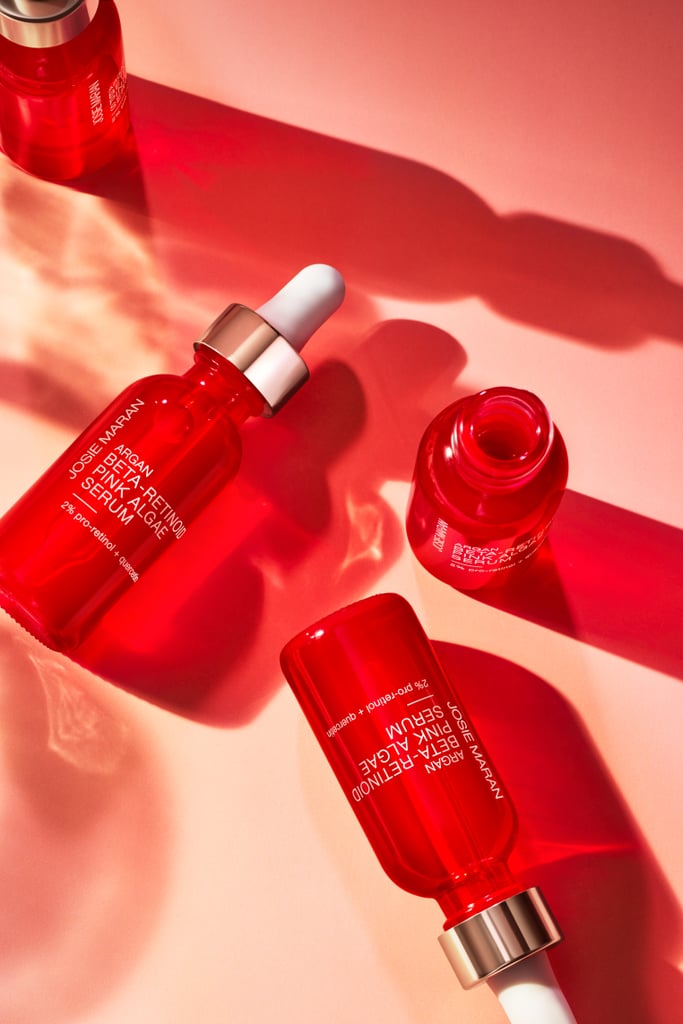 Image Source: Josie Maran
Just as she did with argan oil, Maran is preparing to shine the spotlight on another underrated skincare ingredient with the launch of her newest serum. Powered by beta-carotene, a natural form of vitamin A derived from pink algae, the Argan Beta-Retinoid Pink Algae Serum sets out to do what smoothing and reparative skincare products, like traditional retinol, can't: treat without irritation.
But anyone can make a product that works. It's Maran who prioritizes transparency and clean ingredients to deliver a serum like this one. While most beauty brands today are hopping on the retinol bandwagon, Maran decided to go in another direction, one that would avoid a synthetic formulation and topical irritation. "I noticed a lot of my friends were using retinol, and the more I researched the ingredient, the more I realized that there are some serious health concerns," Maran explained. "I like a challenge and went to work creating something better." That something better included beta-carotene.
While on her mission to find a natural source of vitamin A, Maran came across a photo of a beautiful pink lagoon. "I was obsessed with finding out why this lagoon was so pink," she recalled. "I found out that it was because of this type of algae that happened to be super rich in beta-carotene." The beta-carotene is what gave the algae its vibrant pink pigment, but turns out, when used topically on skin, it proved to be the pro-retinol sensitive skin needs to see fuss-free results.
While the ingredient is still a serious underdog in the beauty community, it's one that has the potential to start a skincare revolution. Anyone with sensitive skin knows that most traditional retinol products out there that promise to address the appearance of fine lines and wrinkles do so with one caveat: inflammation, dry patches, flaking skin . . . you get the picture. The Argan Beta-Retinoid Pink Algae Serum is the gentle option everyone has been waiting for to give them smoother and plumper skin.
"I like a challenge and went to work creating something better."
Still, as good as beta-carotene is, it's not the only ingredient to credit for Argan Beta-Retinoid Pink Algae Serum's MVP status. For that, you can credit argan oil. As a nourishing source of quercetin, argan oil helps soothe and restore the skin as beta-carotene repairs and smooths fine lines and wrinkles. The two hero ingredients are a match made in heaven.
The cherry on top: you can wear the Argan Beta-Retinoid Pink Algae Serum during the day — an option traditional retinol products can't even consider at the risk of severe sun damage. That means you can wear it both morning and night, offering quick visible results than competing formulas unable to withstand sun exposure. (Of course, it's best to wear broad-spectrum sunscreen every day, no matter the topical ingredients you're using to treat the skin.)
Maran notes that a lot of people have to ease into using most traditional retinol products for fear of irritation, but the Argan Beta-Retinoid Pink Algae Serum doesn't have that problem, so the benefits come twice as fast. Bottom line: make room on your vanity now.
Shop Josie Maran's New Pro-Retinol Serum