Joy Adenuga on Finding Her Way as a Makeup Artist
Makeup Artist Joy Adenuga on Struggling to Go Mainstream and Remaining Resilient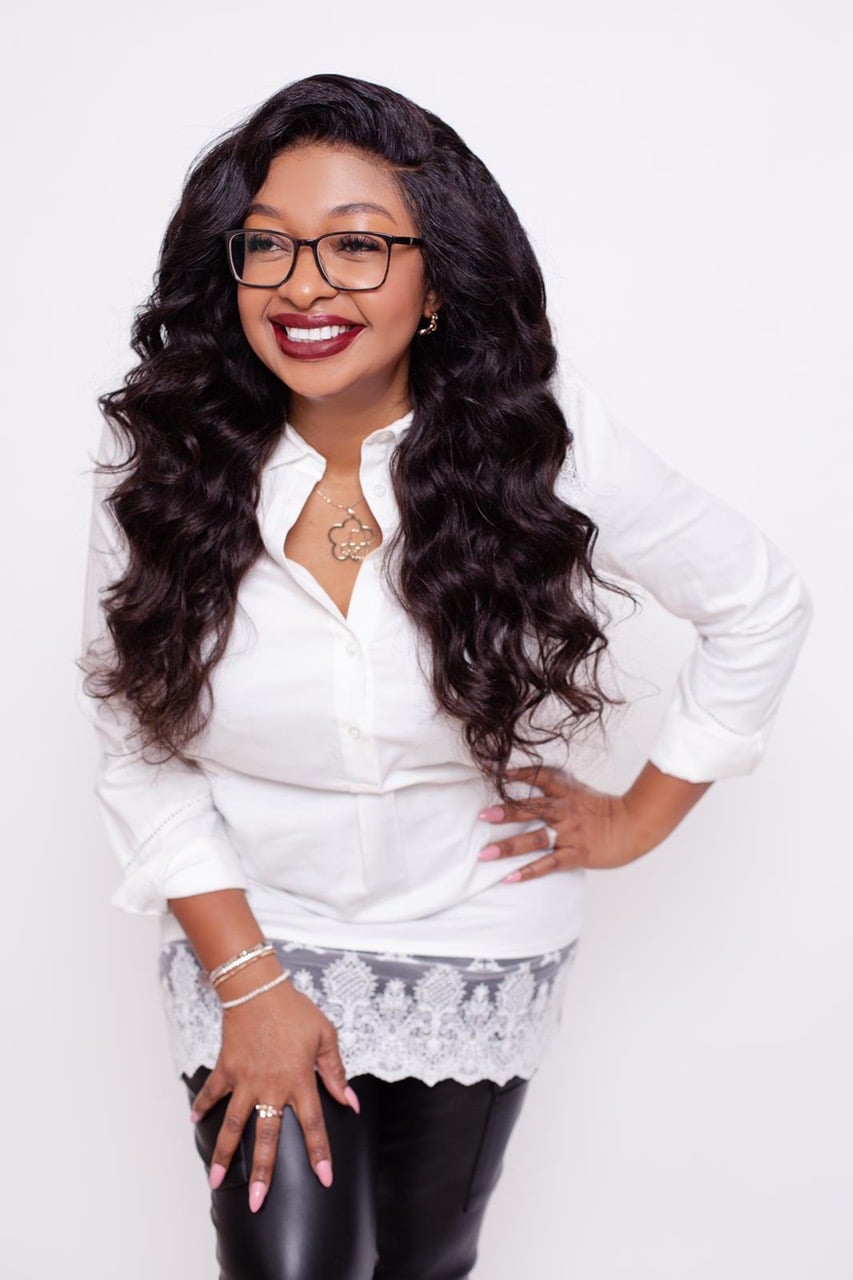 Too often, the best beauty stories go Untold, solely based on a person's skin color, religion, gender expression, disability, or socioeconomic status. Here, we're passing the mic to some of the most ambitious and talented voices in the industry so they can share, in their own words, the remarkable story of how they came to be — and how they're using beauty to change the world for the better. Up next: Joy Adenuga, makeup artist and founder of her beauty brand By Joy Adenuga.
My journey started back home in Nigeria. I never enjoyed doing makeup on myself — which is why the YouTube thing was never for me — but I had a knack for makeup. Back then, anything related to makeup was either Avon or Mary Kay. My friends would hint, "You know what, you're actually quite good. Why don't you . . ." and I would say, "Are you for real? I should leave my job and go sell Mary Kay makeup? Absolutely not." That was all the industry had to offer back then.
When I relocated to the UK, I remember getting off my flight and heading to WHSmith [editor note: a UK-based book store] whilst waiting for my dad to collect me. I was mesmerized by the beauty pages in the magazines. But again, I didn't know what I was hoping to achieve. Makeup was just one of those things placed on the back burner.
I only started thinking about it more seriously when I was looking for a makeup artist for my wedding. She probably wanted to tape my mouth shut because I kept asking so many questions about the beauty industry in the UK. At that time, I was obsessed with Sam Fine and Pat McGrath. So much so that the money I'd saved for a holiday I used to pay for Sam Fine's UK master class.
I think the only skin tone they didn't cover during my course was Black skin. They covered every other skin tone, but there was no Black skin.
After my wedding, I couldn't stop thinking about makeup. My husband said to me "I'm not saying you leave your job (which was working at the Royal Bank of Scotland), but you could dabble and see how it goes." So that's what I did. I took a mini makeup course to play with it and see if it was something I was passionate about. I was probably driving my husband bonkers talking about makeup every day.
After that, I enrolled at the London School of Makeup to learn the foundations of makeup, which was all about dealing with different types of skin. I'd come from Nigeria, where 90 percent of people are Black, but now that I was in a country where there are different skin tones, and I wanted to be able to work on every skin color. But, I think the only skin tone they didn't cover during my course was Black skin. They covered every other skin tone, but there was no Black skin. Because I still wanted to learn, I booked two other Black makeup artists who were doing really well — one within editorial and one within bridal.
After that, I went full-on practice mode. I was test shooting like mad. I wanted to be ready to work on anyone who sits in my chair — textured skin, hyperpigmentation, yellow undertones, red undertones.
This is the part a lot of people don't realize about me: I started with editorial. At the time, if anyone had told me I'd end up doing bridal I'd have said, "Hell no." I was working closely with Black Hair Magazine and Black Beauty & Hair Magazine and was in charge of the beauty side. I'd get a photographer, hairstylist, come up with mood boards, and shoot for their beauty pages. I wasn't a beauty editor, but I was given free rein over some of those pages.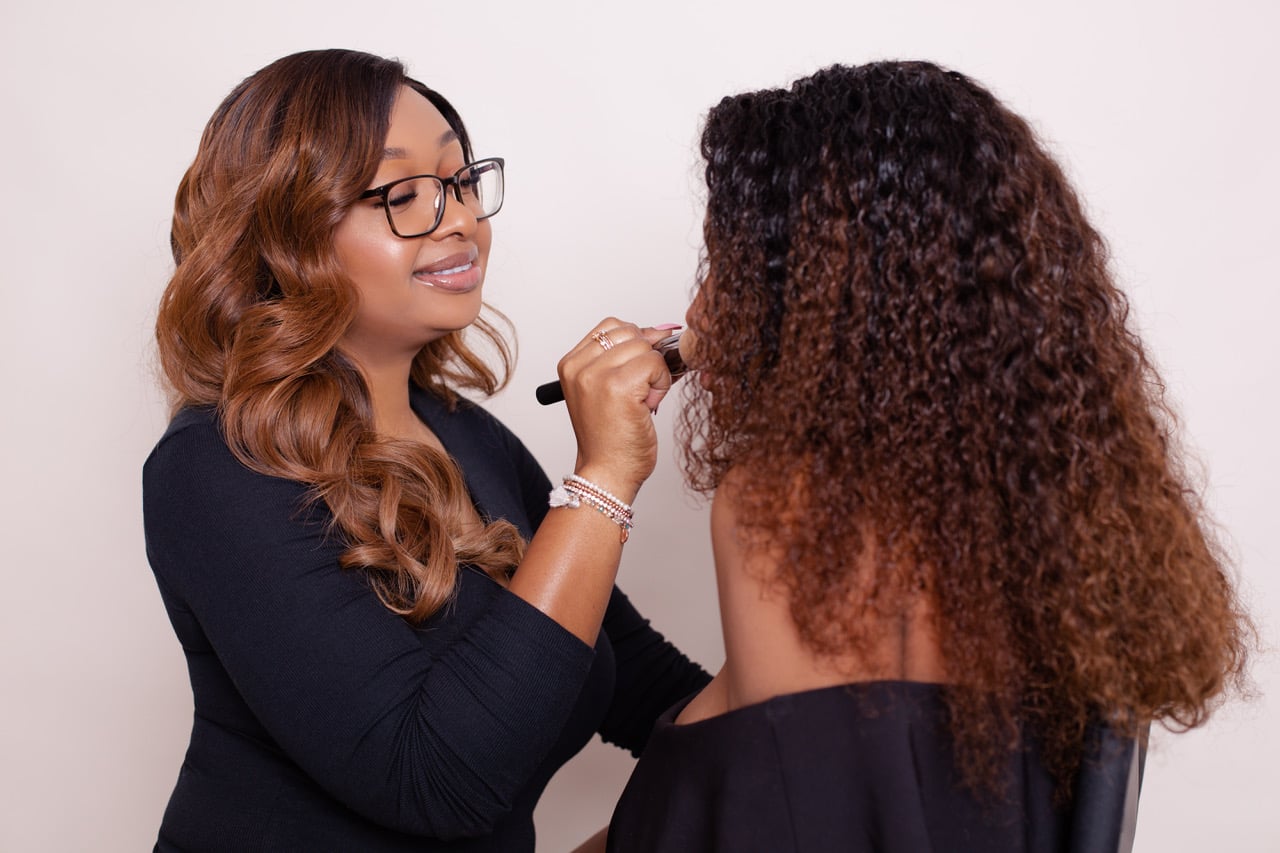 Image Source: Joy Adenuga
The problem started when I was trying to get into mainstream media. I would send messages upon messages upon messages, and no one replied; no agency would look at me. I started to notice that they were using the same people over and over, and the majority of them were white. I was getting a lot of published work, including covers with Pride and Black Beauty & Hair Magazine, but not mainstream magazines. That's when the reality sunk in. Some companies even started taking Black magazines off their PR lists, which was another shock for me. The whole thing was quite depressing, and that was when I realized how closed off the beauty industry was — especially for artists of color.
Then budget cuts became a problem. By the time I was pregnant with my second child, I had to start looking at my finances because the pay was all but disappearing and I was always exhausted. I was loving my job, but the budget wasn't there.
I went back to the drawing board and that's when I discovered bridal. The thing that partly sold it for me was that it's the only job you get paid for before you arrive. I thought "Sign me up!" I thought I could work full-time during the week and then do my weddings on the weekend but going into bridal was almost like cutting myself out of the editorial world. Everyone just assumed I no longer did anything aside from bridal, which became a brand new challenge for me. I even had to make a separate website for weddings. I was pigeonholed.
It's March 2021 and the ratio of Black artists to other ethnicities on their books is mind-boggling.
I was still struggling to get into mainstream magazines. I was being told, "The only reason we're not calling you is because we prefer to use agency makeup artists." So, I tried agencies. A lot of them didn't reply to my messages. Eventually, I came to the conclusion that many of the top agencies in the UK that represent makeup artists, hairstylists, and nail artists barely have any Black makeup artists on their books. It's shocking. It's March 2021 and the ratio of Black artists to other ethnicities on their books is mind-boggling.
I thought it was me; I thought I wasn't good enough and that I needed to refine my skills. At one point, I even stopped putting Black people on my page — that's how extreme I went. I found it weird that the skin I learned how to do makeup on first was the one I was struggling to get bookings from. I learned how to work on white skin before Black skin, but they didn't trust me. So, I left it. What more could I do? It's very sad, but that's my reality.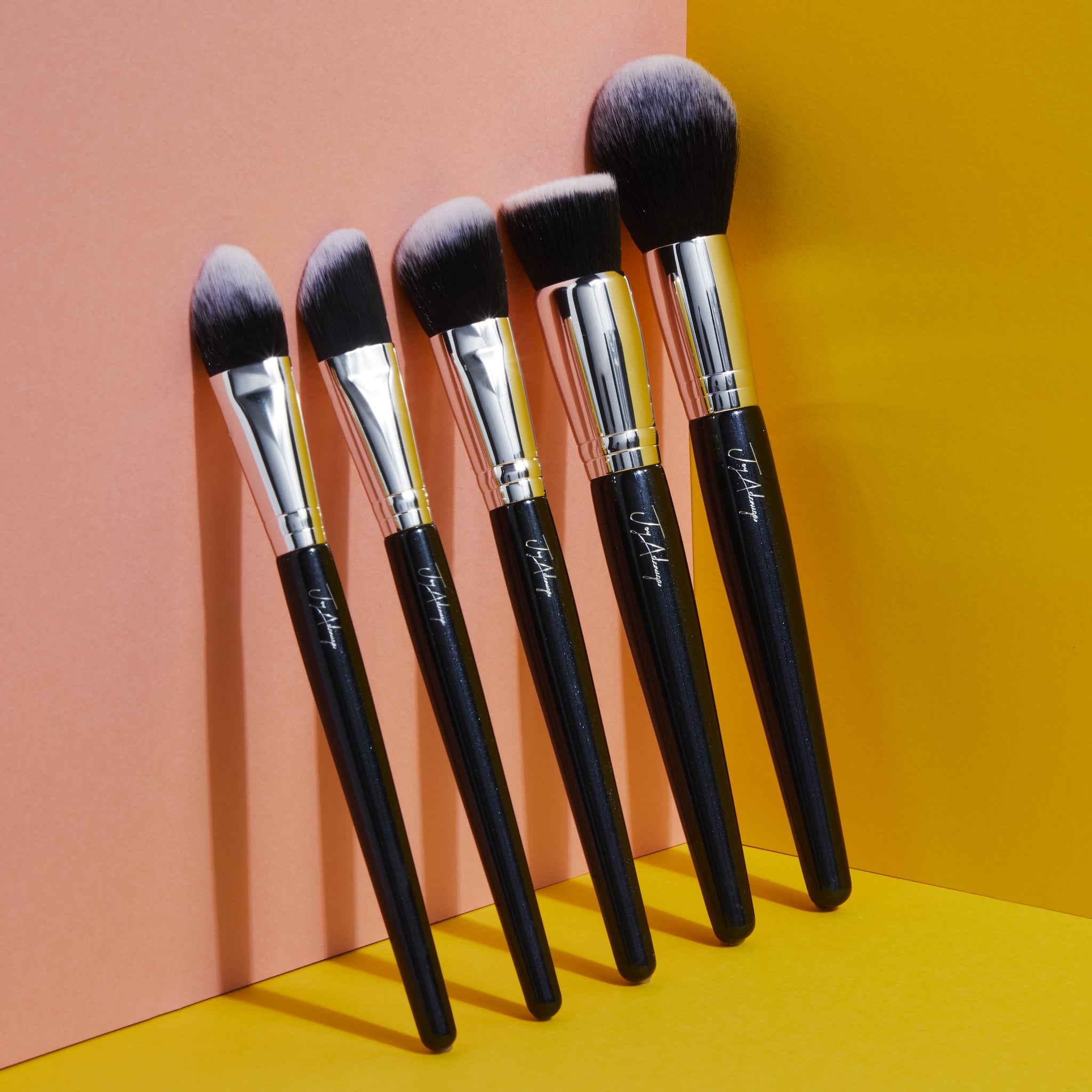 Image Source: Joy Adenuga
The only thing that elevated me as a brand was my line of products, By Joy Adenuga, which still shocks me today. It took having a makeup brand for me to appear in the magazines that I was dying to get into all along. My brand has definitely brought me more peace than any other thing in this industry. A lot of people ask me how I did it, but they don't know my journey — we're talking over 11 years now in the making, and throughout that time, I've had a husband and children.
I've worked so hard to get to where I am. And when you're not given that opportunity, it does sting.
The industry as a whole is still very much a "we have our people" type of place and not willing to give someone that has a record of working their ass off for a very long time a chance. There's still a lot that needs to be done — people like me should be given a chance. I've worked so hard to get to where I am. And when you're not given that opportunity, it does sting. It stings a lot.
That is how I can tell myself my passion for what I do is strong, because the amount of no's and the number of last-minute cancellations I've gotten — for somebody that's younger or more vibrant, or not Black — is enough to make someone throw in the towel. But it's brought me to where I am now; I couldn't have even dreamed to be where I am now. So, I wouldn't say I've struggled all the way — I've been blessed.
Image Source: Joy Adenuga