Kristin Ess Products in Ulta Beauty Interview
Celebrity Hairstylist Kristin Ess on Exactly How She Created Cult Beauty Products That Don't Break the Bank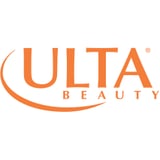 In partnership with
Ulta Beauty
, we spoke with celebrity hairstylist Kristin Ess about her beauty journey.
No matter what you do in your life, it's impossible to look back and not identify the moments of impact that changed everything. For Kristin Ess, one of those moments was the day she got The Call; the call that presented Ess with the opportunity to create her very own beauty brand. Four years later and Ess's eponymous collection of budget-friendly hair-care products housed inside high-end packaging is alive, well, and finally hitting the shelves of Ulta Beauty.
But Ess will admit she's not like other beauty founders out there. There was never a hard and fast plan to make her own products. Instead of creating vision boards of what her career should look like in five to 10 years, Ess owes her success to just doing what she loves, working really hard at it, and awaiting the right opportunity. "A lot of people know they want to do a brand, they know that that's their path, and they want to go after that," she explained, noting that it wasn't until she met her brand partners that she felt safe and prepared to move forward. "I didn't know where that would lead for me, but everything has magically aligned in so many ways."
Ess may be the queen of going with the flow, but when it comes to the products she creates, she has a vision, one she owes to The Beauty Department. Founded in 2011 by Ess and makeup artist Amy Nadine, The Beauty Department is a website made for beauty enthusiasts to read and learn about everything from three-minute eye looks to easy flat-iron waves. Readers would often ask Ess for hair-product recommendations, but she found herself coming up short on options that looked luxe but didn't break the bank. "I was struggling to find something aesthetically pleasing and performance-driven that wouldn't fall flat quickly," she explained. "I saw this white space long before I knew I would ever have a product line." By 2017, this concept became a reality: Ess created a 15-piece eponymous collection of her own hair-care products, which she's now happy to recommend to those asking.
When it comes to product development, Ess holds a firm belief in prioritizing innovation while also delivering the classics. About 85 percent of the time, Ess is focused on the latter, but making sure to add her unique twist to each formula, of course. All of Ess's products are lightweight, buildable, and formulated with Zip-Up Technology™, a strengthening complex that aids split-end repair — literally zipping ends up — so hair appears healthy and smooth. The proprietary complex also protects hair from environmental stressors and color fade.
As for innovation, there are some products Ess dreams up when she has a client in the bowl that are just for fun and wildly inventive. See: the Kristin Ess Hair Rose Gold Temporary Tint. Less than a year after her first collection launch, Ess introduced the world to this in-shower temporary tint. At the time, rose gold was the hair color du jour, and Ess, as a professional, knew there wasn't an easy way for an average person to try the trend at home. Most of the temporary dyes Ess was familiar with felt too chalky once applied, didn't allow for a lot of control, or were downright messy. "I just wanted to create a topical stain that was pale but temporary. Something you could wear for the weekend and be done with it," Ess said, recalling that, at the time, she had no idea how a product like this would be received. Lucky for her, the stars aligned and this product was a quick hit — causing a wave of internet panic when it kept selling out.
This leave-in product comes with specific instructions, as do all of Ess's formulas. This makes her brand especially unique. While developing Kristin Ess Hair, Ess noticed that there was an educational element missing from other products out there. She wanted her bottles to include friendly directions so consumers actually got the most out of what she created. Her goal was to add a "tutorial element" to her products — even if only through a few lines of copy on the back of her bottles — that equipped the user with confidence.
And if the instructions sound like they're coming straight from Ess, they are. She writes all the copy herself, a task she could've certainly hired someone else to do. She explained that this tiny detail is how she likes to talk to the people who use her products. Not all of us can text our hairstylist random questions about how to properly apply leave-in conditioner (on wet hair, by the way), but at least these products have the helpful advice of Ess to guide us in the right direction.
Now with at least 10 individual collections to her name — including hot tools, hair accessories, and at-home hair glosses (a perfect 2021 kind of product, Ess mentioned) — and a new spot on Ulta Beauty shelves, the future for Kristin Ess Hair looks bright. "My partnership with Ulta Beauty is exciting because they support hairstylists," Ess said. "It's this hybrid world of consumers and professionals." And with the new reach of Ulta Beauty, Ess is excited to expand her product selection to meet fans' needs. So, what can you expect? More curl products, more hot tools (at least two: 3-in-One Flat Iron and a Soft Wave Pivoting Wand will be exclusive to Ulta Beauty), and more fragrance-free formulas for the folks who struggle with sensitive skin. In other words, prepare your bathrooms now.