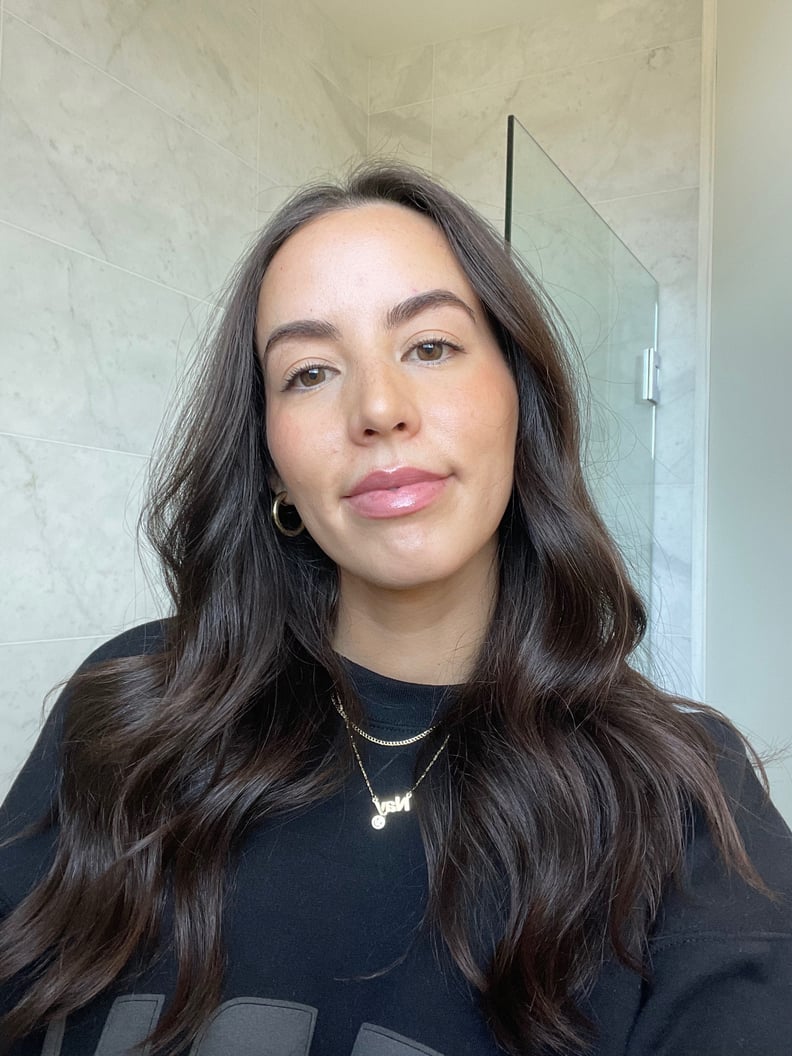 POPSUGAR Photography | Renee Rodriguez
POPSUGAR Photography | Renee Rodriguez
As POPSUGAR editors, we independently select and write about stuff we love and think you'll like too. If you buy a product we have recommended, we may receive affiliate commission, which in turn supports our work.
KVD Beauty went viral on TikTok last year for its Good Apple Skin-Perfecting Hydrating Foundation Balm.
The brand is releasing a complementary product, the Good Apple Lightweight Full-Coverage Concealer.
One editor tested the new concealer to see how the formula compared to the foundation.
If you're as obsessed with Beauty TikTok as I am, then you probably remember KVD Beauty's Good Apple Skin-Perfecting Hydrating Foundation Balm going viral last year. The product garnered a cult-like following for its ability to offer full coverage through a lightweight, easy-to-wear formula. I tested and loved the foundation for my dry skin, so when I heard the brand was coming out with a concealer version, I knew I had to try it. Introducing KVD Beauty's Good Apple Lightweight Full-Coverage Concealer ($28).
Just like the foundation, KVD Beauty's newest product is also infused with antioxidant-rich apple extract, which promises to hydrate the delicate undereye area, as well as raspberry stem cells to help provide hydration. The Good Apple Concealer comes in 32 shades ranging from light to deep, and they can be used for both concealing and highlighting. The product is packaged in a fully recyclable, chic black tube and has a doe-foot applicator — with a cool twist. The design of the doe-foot applicator is thicker and bigger; it's supposed to mimic a fingertip, which makes for a softer touch and more precise application.
I have dry, acne-prone skin, so when it comes to makeup, I look for products that are hydrating and don't have ingredients that break me out. I'm extra careful with my undereye area because I've already noticed fine lines forming under both my left and right eyes. When it comes to concealer specifically, I tend to prefer lightweight, hydrating formulas — extra points if they don't crease or separate by the end of the day.
When it came time to put this product to the test, I used the doe-foot applicator to apply the concealer to the skin directly under my eyes. I definitely noticed a difference with the applicator — it felt softer than other applicators but was also bigger than what I typically use, which meant I accidentally applied a little more product than I actually needed. Once I removed the excess product, I blended it out lightly with my ring finger, then I went over everything with a beauty sponge. While the formula is thick in consistency, it blended out nicely, and you really only need a small amount of product to get full coverage. (I'd suggest starting with less and slowly building from there if needed.) It easily covered up any noticeable darkness and discoloration all while smoothing out my undereye area.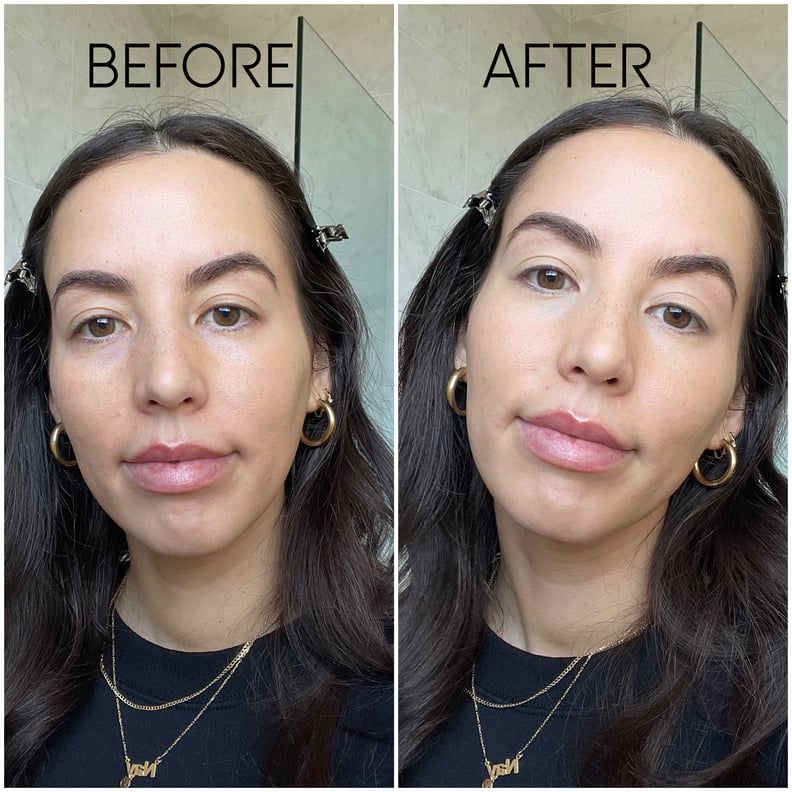 I don't usually use concealer on other areas of my face, but I currently have a pimple on my cheek that was in desperate need of coverage. For that area, I dabbed on a tiny bit of concealer, let it sit for 30 seconds, then blended it out.
Although this formula is similarly named to the Good Apple Foundation Balm and the products share similar ingredients, in my opinion, that's where the resemblances end. The foundation balm is much more, well, balmy, and it has a creamy texture that reminds me more of a stick foundation. This concealer is creamy, but the formula feels similar to other liquid concealers.
By the end of the day, I noticed the coverage held up better than my expectations, but I'm not sure it's for me. A quick list of pros: this concealer offers full coverage even though the formula is lightweight, it lasted all day, and the creaminess of the product was great for my dry skin. Still, I'm not a full-coverage fan in general, and I would say this product is definitely geared toward those who are looking for something heavy duty. I also noticed some creasing throughout the day in the fine lines around my eyes, but I have that issue with almost any concealer.
I will most likely stick to my tried-and-true concealer for everyday use, but I will definitely reach for this product when I'm going out at night or if I'm going to a special event. As a full-coverage concealer, it's great, and the coverage truly lasts all day, but it's a little more than what I like to wear on a regular basis.
Rating:
★★★★☆