"Bikini Masks" Are Now a Thing, and I Documented My Experience Trying One For the First Time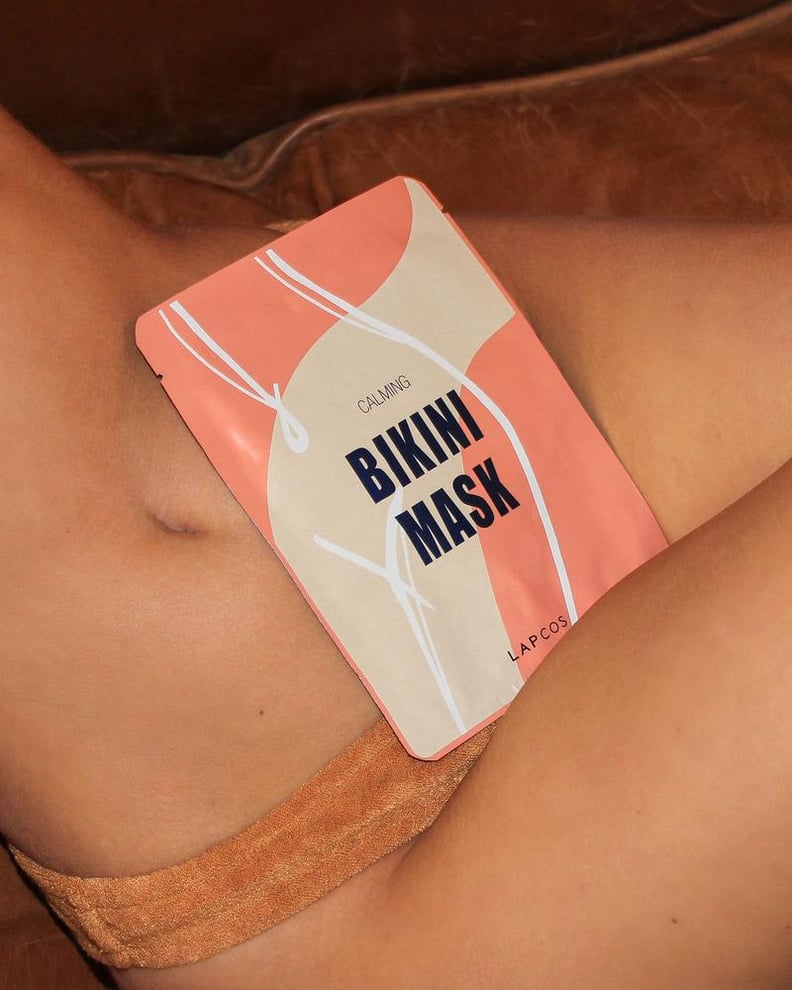 As POPSUGAR editors, we independently select and write about stuff we love and think you'll like too. If you buy a product we have recommended, we may receive affiliate commission, which in turn supports our work.
I'm nothing if not adventurous enough to try any beauty treatment once, and that fact has landed me in some interesting situations in past. Some of been funny, like that time I put a few butt masks to the test; others have been a little scary, like when I royally messed up my face using an at-home dermabrasion tool. Most recently, though, a new kind of treatment landed in my inbox that immediately grabbed my attention: bikini masks.
Lapcos, a K-beauty brand known for its affordable sheet masks, came up with a very different type of skin-care product when it released its Bikini Mask ($5). For a mere $5, the 100 percent cotton sheet mask is meant to soothe post-shave irritation and help with bumps, redness, and ingrown hairs. In transparency, I've had laser hair removal on my bikini line (which I highly recommend, by the way) so I don't get bad ingrown hairs like I used to. Still, they do pop up sometimes, so I decided to try it. (As another disclaimer, I'm also not typically a fan of products made for down there, but this sheet mask is all external.)
The Lapcos Bikini Mask is formulated with rosemary extract and aloe vera to help with inflammation, grapefruit extract to brighten the area, and hemp seed oil to hydrate. It goes on like a regular sheet mask, except this one comes in a heart shape and goes on your pubic bone instead of your face. Minor differences.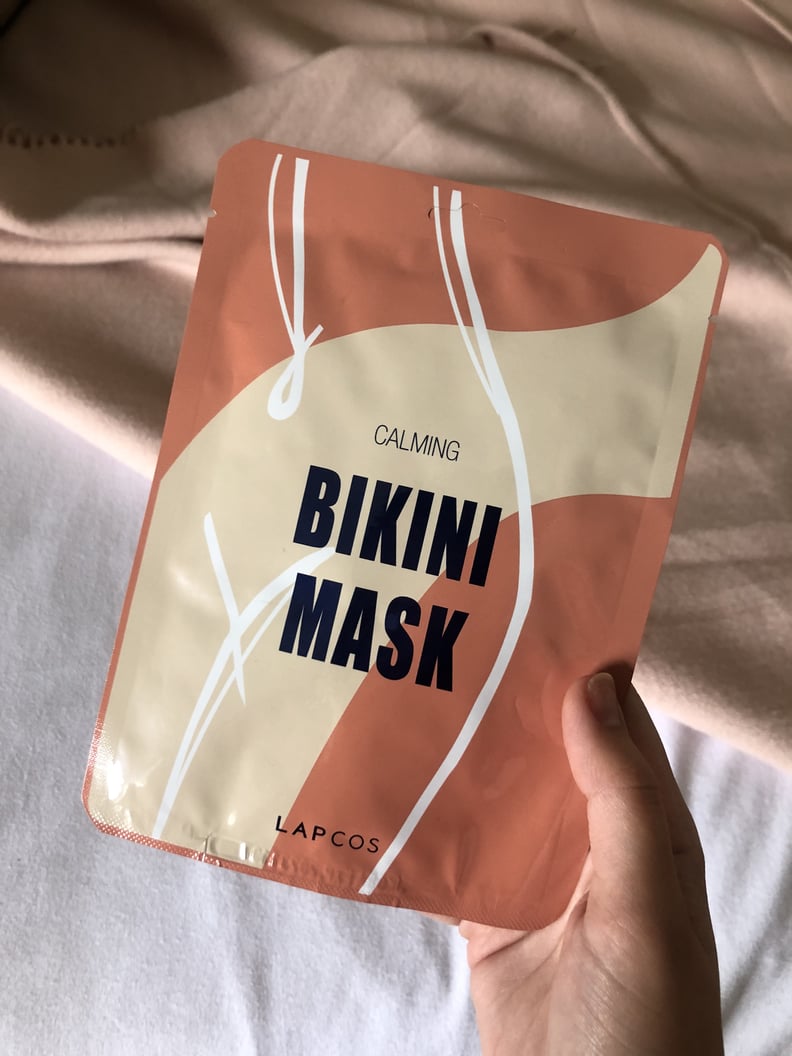 I decided to use the sheet mask in between writing assignments because I've been working from home for 300-plus days now and I figured, why not? Peering up from his laptop, my boyfriend's reaction was a mixture of shock and confusion when I walked past him in our apartment in the middle of the day, having previously been completely dressed, with no pants on. His confusion was only perpetuated by the fact that he was on the phone and could ask zero questions before I left the room and shut the door to our bedroom. I like to keep him guessing.
I strongly recommend applying the mask laying down to make your life easier. After that, it's pretty self-explanatory — the side that resembles a sweetheart neckline goes facing up toward your lower stomach. First impression: it's kind of awkward — you know, what you might expect when you have a sheet mask between your legs? And it's cold, but that subsides pretty quickly. You only leave it on for 15 to 20 minutes so the treatment as a whole is brief.
It's hard to see an immediate difference with this sort of thing but I will say that after you get past the chilliness, it's relaxing. I noticed a reduction in redness and my skin felt moisturized. If you're someone who enjoys kicking your feet up and treating yourself to an at-home facial, there's no reason to not make it a full-body experience. The skin down there is often subjected to a lot of irritation, be it from tight clothing or hair removal, with very little attention given to it after the fact so this is a nice way to give yourself some extra TLC.