Lil Nas X's Best Beauty Moments of All Time
When you think of beauty icons, names like Beyoncé, Rihanna, or Kim Kardashian probably come to mind. However, if you haven't yet expanded your list to include Lil Nas X, there are a few reasons you probably should.
The rapper, who was recently named YSL Beauty's new US ambassador, has doled out a bevy of beauty moments since he first rose to popularity in 2019. With each year, his looks only get better. With his platinum-blond hair, diamond-encrusted grillz, and can't-miss chrome nails, Lil Nas X has been a purveyor in the beauty space, particularly as stereotypes are shattered and ideas about men participating in the beauty space continue to expand.
Though he's not one of the countless celebrities coming out with a new cosmetics line, Lil Nas X has still managed to carve a space for himself in the beauty world. With each playful — and sometimes downright badass — look he churns out, he continues to prove that the beauty space is and should have always been an inclusive one welcome to all.
There is no doubt that Lil Nas X will remain on your mood board and continue to provide endless beauty inspiration for years to come. In the meantime, see some of his most head-turning looks ahead.
Lil Nas X's Best Beauty Looks: Vampy Purple Lips
In his new role as the US ambassador for YSL Beauty, Lil Nas X undoubtedly has access to some fun beauty products. Here, he created a sultry makeup look featuring a metallic blue eyeshadow and a vampy purple lipstick.
Lil Nas X's Best Beauty Looks: Basquiat-Inspired Hair
To promote the Vogue World fashion show, Lil Nas X wore his hair in freeform locs, and it seemed he took inspiration from a familiar source: Jean-Michel Basquiat. "NASQUIAT | #VogueWorld coming soon ! 🤫," he captioned a behind-the-scenes Instagram photo that he snapped while getting ready.
Lil Nas X's Best Beauty Looks: Platinum Hair
The rapper took the internet by surprise when he debuted a new platinum-blond hair color. On June 12, he revealed the look in an Instagram carousel captioned "hey baby." The new color was also accompanied by a perfectly defined twist-out. Talk about a jack of all trades.
Lil Nas X's Best Beauty Looks: Diamond-Encrusted Grillz
Lil Nas X has had a lot of iconic moments, but there was just something about these diamond-encrusted grillz that felt next level.
Lil Nas X's Best Beauty Looks: Pink Curly Pixie Cut
Lil Nas X's "Montero" music video featured a host of beauty looks, but there was none quite as eye-catching as this pink hair accessorized with a gold, greek-goddess-inspired headband. The look was accompanied by pink eyeshadow and diamond-encrusted nails for a style that felt otherworldly.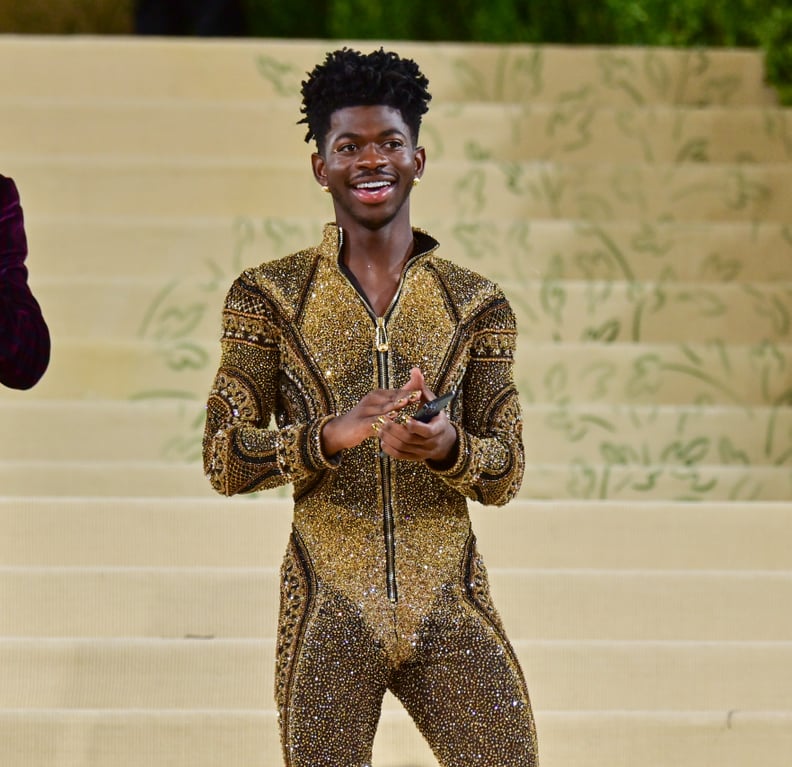 Lil Nas X's Best Beauty Looks: Versace Gold Nails
To match his three outfits for the Met Gala, Lil Nas X wore what his manicurist Sojin Oh dubbed a "Versace" manicure — a gold chrome nail color with a mirror-like shine.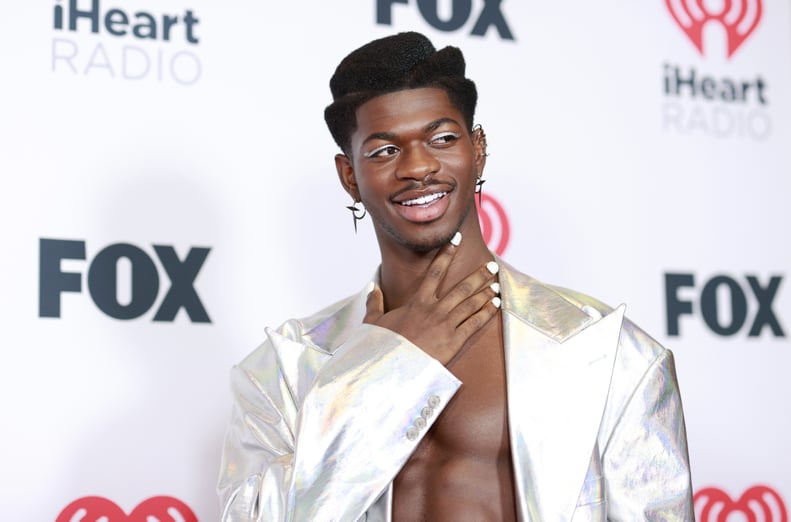 Lil Nas X's Best Beauty Looks: Asymmetrical High-Top Haircut
Lil Nas X provided yet another hair moment at the 2021 iHeartRadio Music Awards last May. The haircut featured asymmetrical shapes as well as levels cut into his hair for a style that just screamed high-fashion model.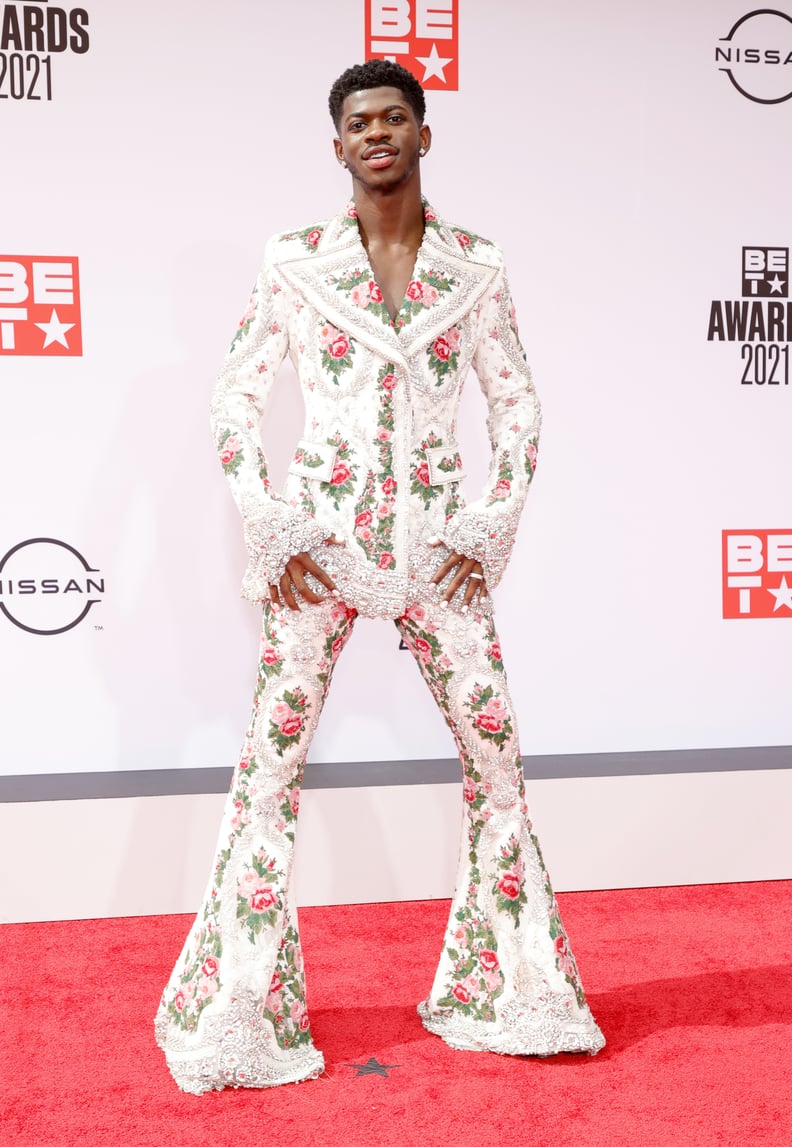 Lil Nas X's Best Beauty Looks: White Nails
It looks like Lil Nas X loves the white nail-polish trend as much as the rest of us. For the 2021 BET Awards, the rapper accentuated his floral suit with an all-white manicure, free of any nail art. The manicure was a minimal yet still impactful addition to his look and brought the entire outfit together flawlessly.