POPSUGAR
/ paid content for /
L'Oréal Paris
L'Oréal Paris Infallible Gel Eyeliner Review
This $11 Gel Eyeliner Is All You Need For a Quick and Easy Smoky Eye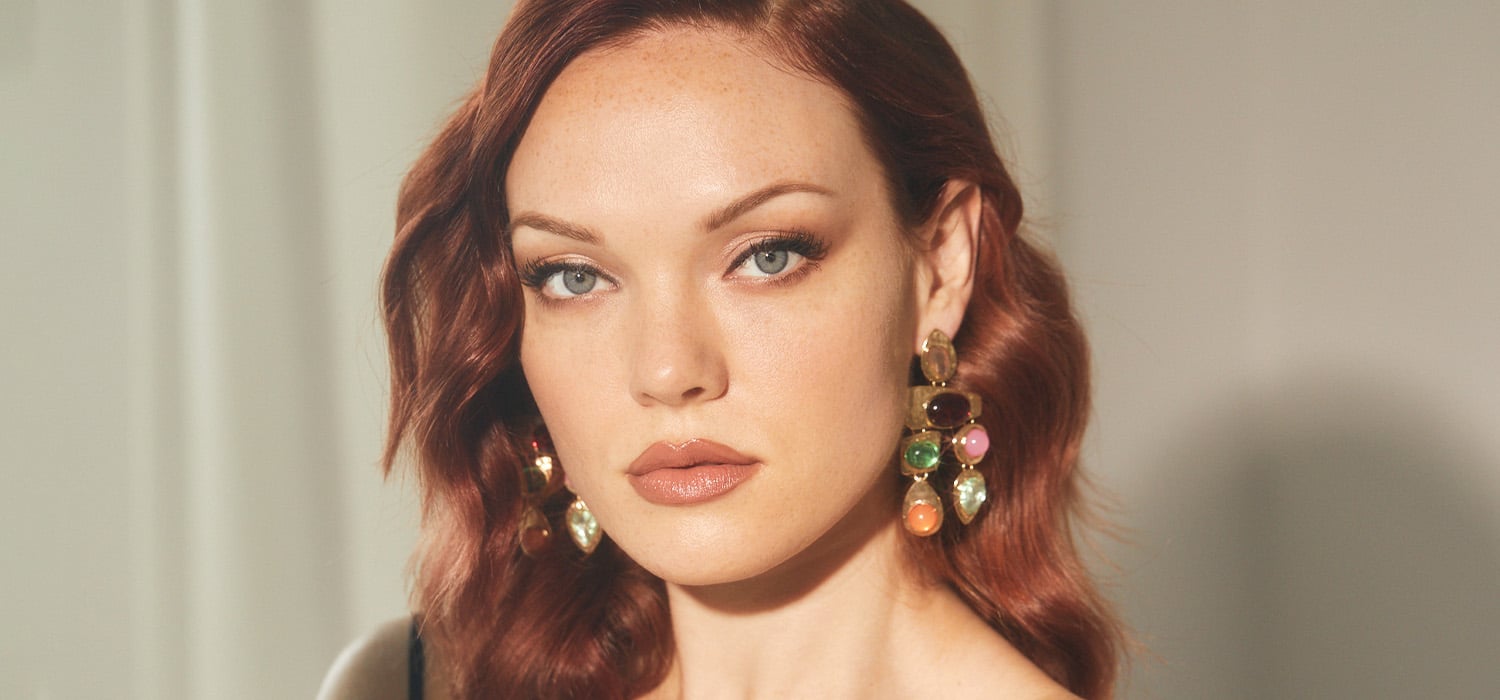 I love a smoky eye as much as the next person — it's about as sexy, sultry, and dramatic as your makeup can get — but I tend to admire them from afar. Truthfully, the dark tones, excess blending, and all those layers of eyeshadow felt like a bigger risk to my makeup look than a reward . . . or so I thought.
Thanks to TikTok's eternal flow of shiny new makeup hacks and tips, I got the idea to do a smoky eye with eyeliner instead of dark eyeshadow, which seemed like the perfect solution to my apprehension. During my search for a worthy gel eyeliner, the L'Oréal Paris Infallible Grip Mechanical Gel Eyeliner ($11) came across my desk. It's a drugstore gel eyeliner pencil with a dual-ended smudger for the exact intention of creating dramatic eye looks.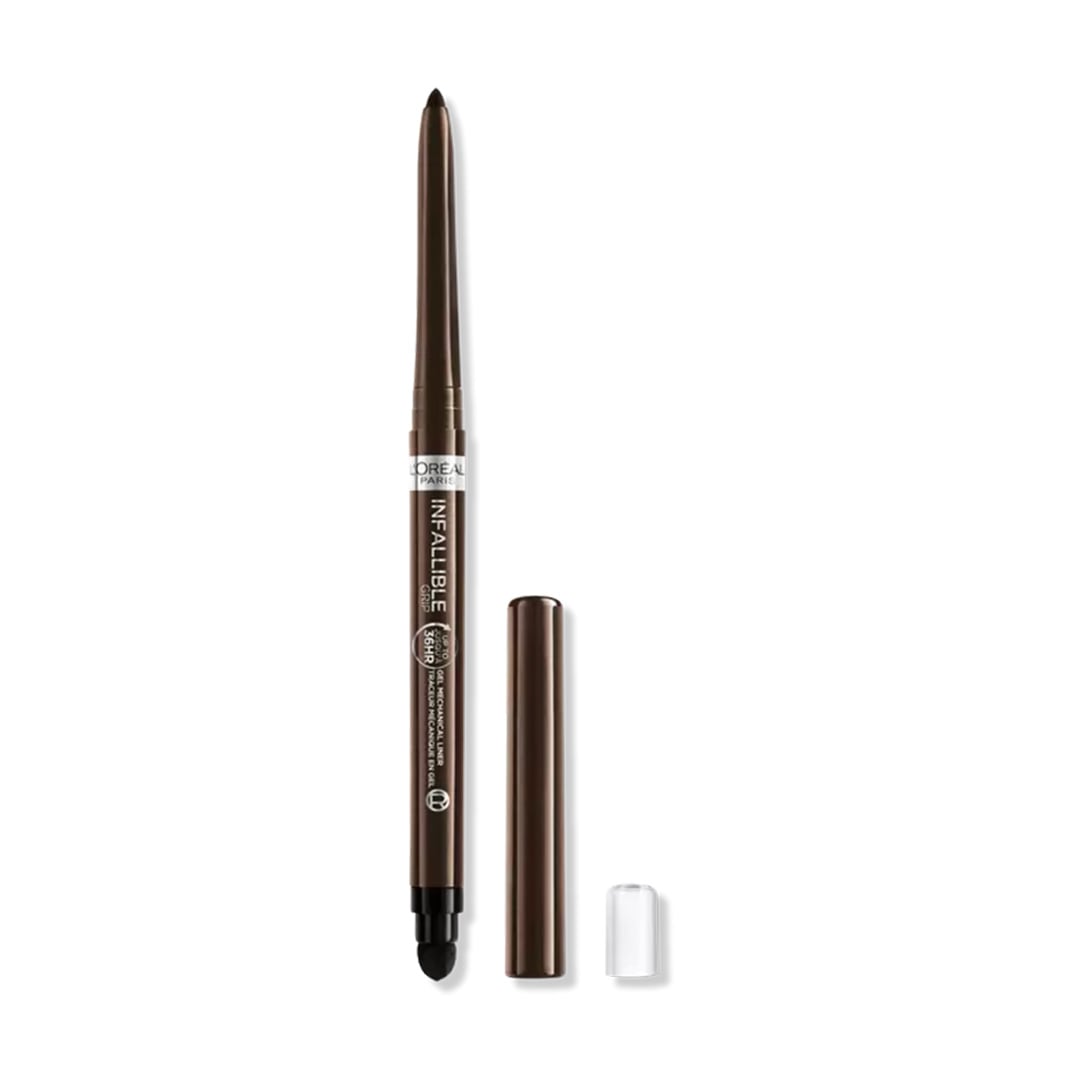 With brand new excitement and a slight feeling of trepidation (despite my discovery, I still needed tangible proof in the form of stellar end results), I started lining my lower lash line. Then I turned the pencil over to the dual-ended smudger and used it to gently smoke out the line. As someone with oily eyelids who doesn't reach for eyeliner all that often, I was impressed with how easy this gel pencil is to use. It's very pigmented, the formula is buttery, and it glides across my skin.
Next, I used a heavy hand to line my upper lash line and fill in my lid. Following the same routine, I took the smudger and used it to fade the thick line above my lashes, while following the natural shape of my lid to continue with the smoky blending. I worked on one eye at a time because while the formula is creamy, it's also fast-drying (to prevent any smudging after initial application), so I wanted to give myself enough time to create the smoky lines.
This smoky eye took about three minutes from start to finish and it was the best smoky eye I've ever done. It transformed my makeup look and I achieved the entire thing with a single eyeliner — no brushes, no excess blending, and no mess. It was so easy to achieve, I would go as far to say I could perfect it in a moving car if I had to.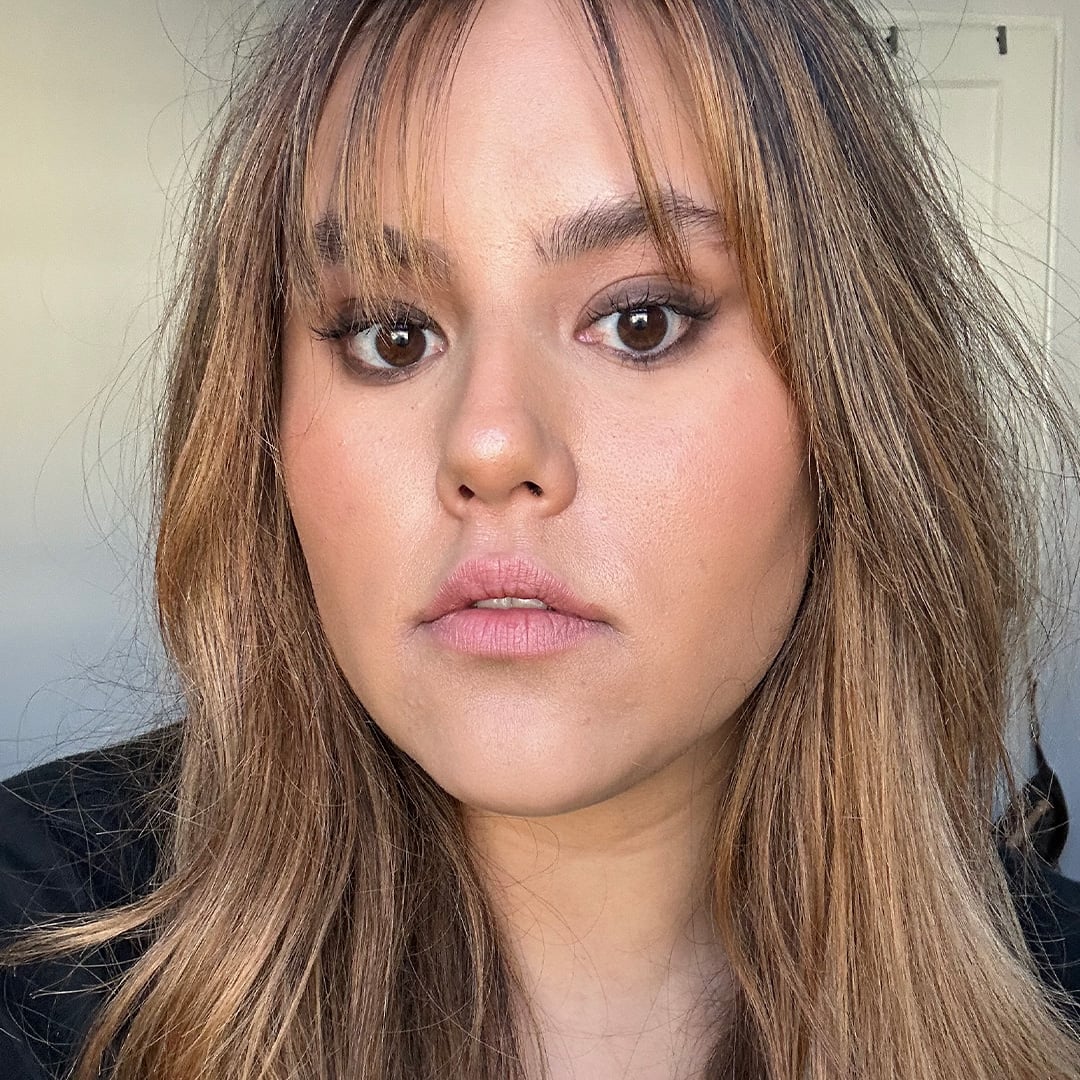 The eyeliner comes in five shades (including bright colors like green and blue), and I opted for brown over classic black because it feels softer and more wearable with the natural-looking style of makeup that I like.
Thanks to my oily eyelids, whatever eyeshadow or eyeliner I'm wearing tends to get smudged within a couple of hours — I'd happily take just six hours of undisrupted wear. This gel eyeliner promises waterproof, smudge-resistant, transfer-proof wear for up to 36 hours, and it lived up to its claims, staying put for eight hours until I decided it was time to wash my face. It definitely could have lasted longer if I needed it to.
TikTok has had me do some crazy things with my makeup routine in the past, many of which I've attempted once and never tried again. But this smoky eye with eyeliner puts every TikTok hack I've tried to shame — it's a game-changer and the eyeliner I used played a huge role in that.
From the creamy, long-lasting formula, to the shade range, to the dual-ended smudger, to the twist-up top that means I never have to dig through my makeup drawer for a sharpener again — this eye pencil has changed the way I feel about eyeliner for the better. Most of all, it's a simple, mess-free, and quick alternative to eyeshadow, and there are definitely going to be many more smoky eye makeup looks in my future as a result.
Image Source: POPSUGAR Photography / Chaunté Vaughn and Reece Andavolgyi