POPSUGAR
/ paid content for /
L'Oréal Paris
L'Oréal Paris Intense Volume Matte Lipstick Review
The $14 Drugstore Lipstick For People Who Hate Matte Lipstick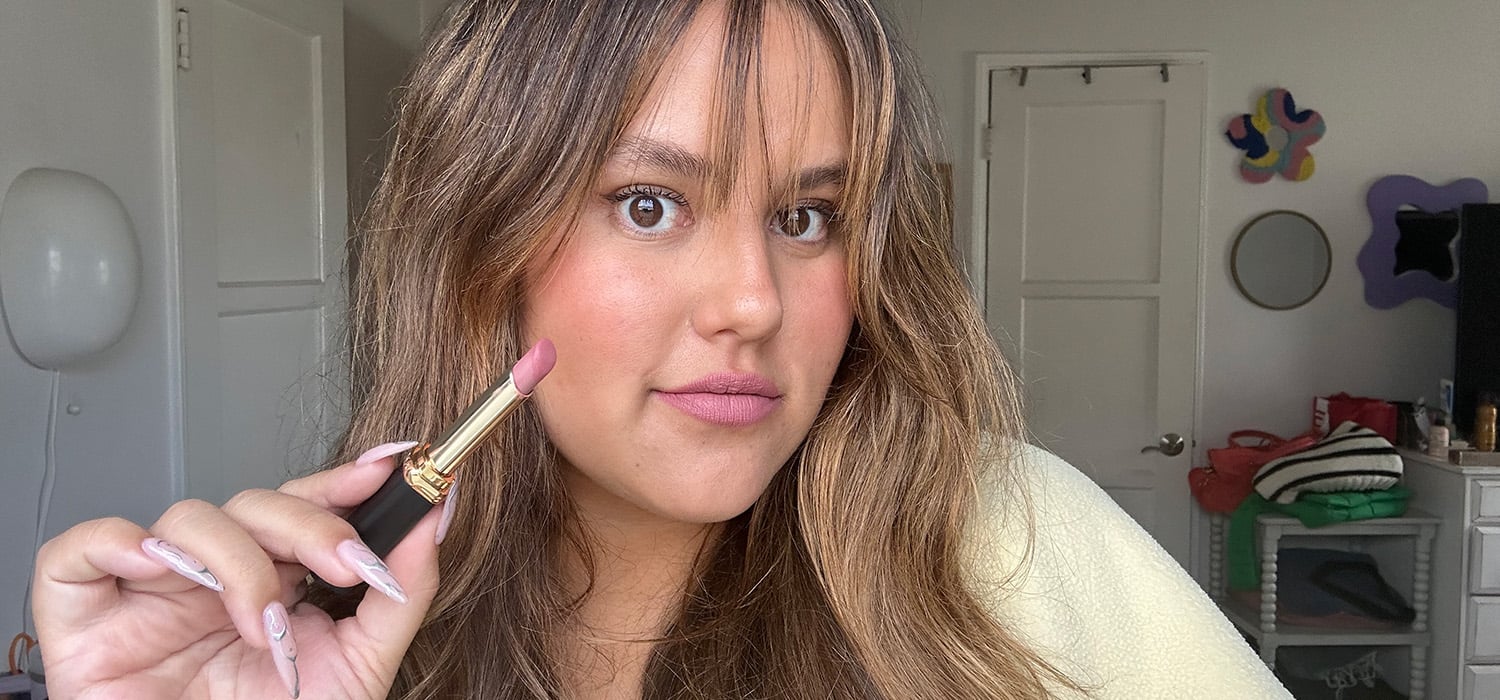 There is a time and place for matte lipstick in my makeup routine, and that is when my lips aren't chapped or when I'm doing a full-glam makeup look — neither happens often. I've always admired matte lipstick from afar, but if I'm being honest, I'm still a bit scarred from the aggressive matte liquid lipstick takeover of 2015 and 2016 that glamorized bone-dry, crackled, and not-so-flattering matte lips.
I was an active participant in the trend (with my choker on, of course), but when I look back on it today it makes me cringe. Don't get me wrong, I think matte lipstick looks gorgeous on most people, but when I wear it, it makes my habitually chapped lips feel even drier, it emphasizes flakes, and the formula makes it nearly impossible for me to rub my lips together. In no way is it an enjoyable experience for me.
I've tried tons of different lipsticks — I'm the girl with at least 20 different lipsticks, glosses, and balms in her purse at any given moment — but I've yet to find a matte formula that I love. By love, I mean one that's comfortable to wear and one that looks good on my dry lips. I'd definitely say it's tough to find, but when the L'Oréal Paris Colour Riche Intense Volume Matte Lipstick ($14) came across my desk, the hyaluronic acid-infused formula and the long-wearing powdery finish immediately caught my eye.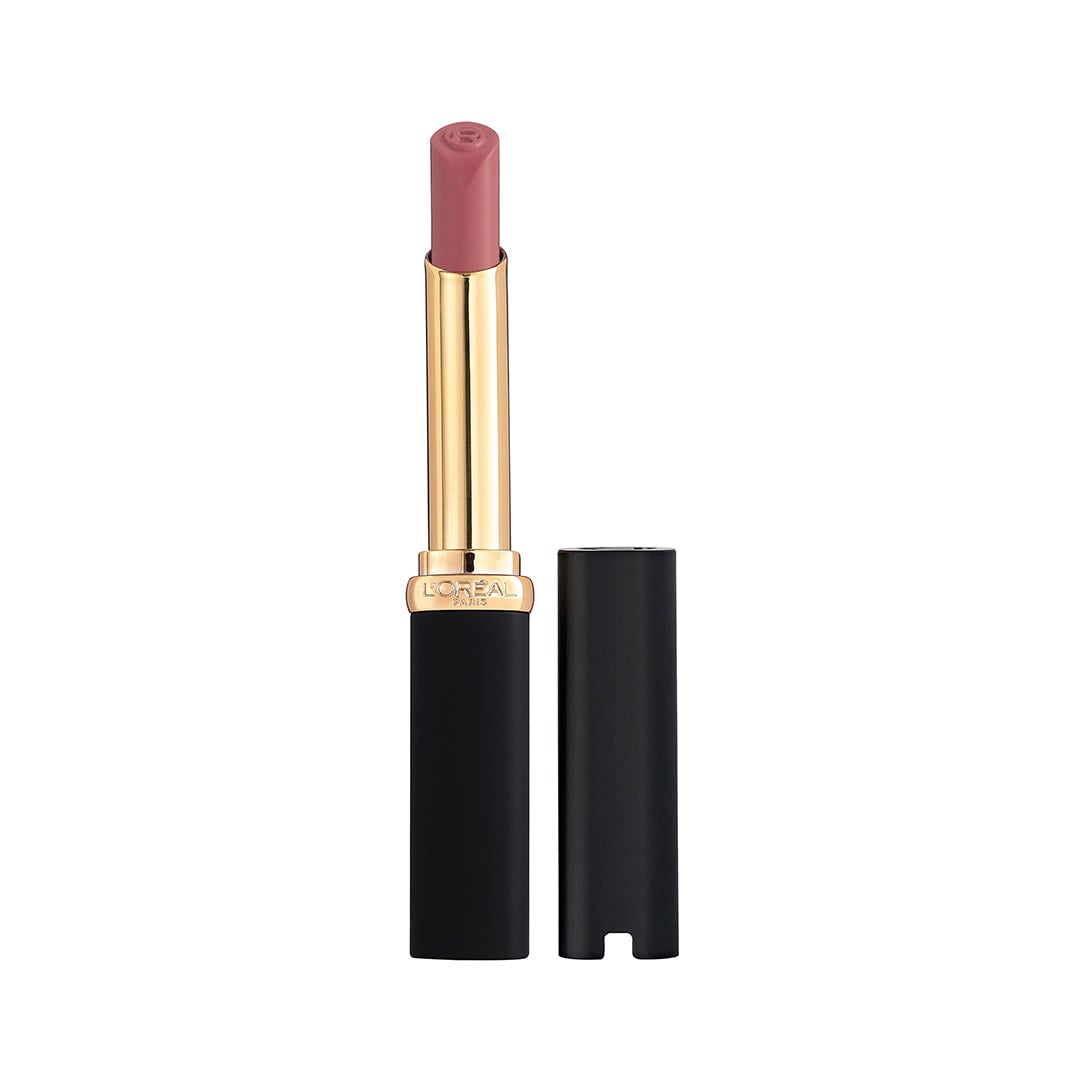 What I Like About the L'Oréal Paris Colour Riche Intense Volume Matte Lipstick
I love shopping for makeup at the drugstore because I can aimlessly browse and then leave with candy and a new lipstick. It can completely turn a bad day around and I've found some really promising formulas at the drugstore that I consider staples in my routine. As I mentioned, what initially stood out most to me about this new launch from L'Oréal Paris was the hyaluronic acid-infused formula and powdery finish. I have dry skin, so hyaluronic acid in any form always grabs my attention because it's a must in my makeup and skin-care routines. While I've never tried matte lipstick with the hydrating ingredient before, it seemed like just the thing my dry lips would need. I've only ever tried one other product with a powdery finish before and I loved everything about it because it looked matte, but didn't feel dry on the lips. The idea of having both of these features in a single formula sounded promising . . . and definitely nothing like your typical matte lipstick.
I snagged the lipstick in the shade Le Nude Admirable, a neutral, pinky-nude that's perfect for daytime. Unlike most lipsticks, this one has a slim bullet that doubles as a lip liner. I love a two-in-one makeup product so I'm definitely into it. Every time I apply this matte lipstick, I'm grateful for the slim bullet because it instantly upgrades my application — I don't have accidental slip-ups and get lipstick on my skin (which I do with most traditional lipsticks), and the slim shape is perfect for lining my lips. It's nice because I don't have to worry about finding the right shade of lip liner to match, I can just swipe on my lipstick and carry on with my day.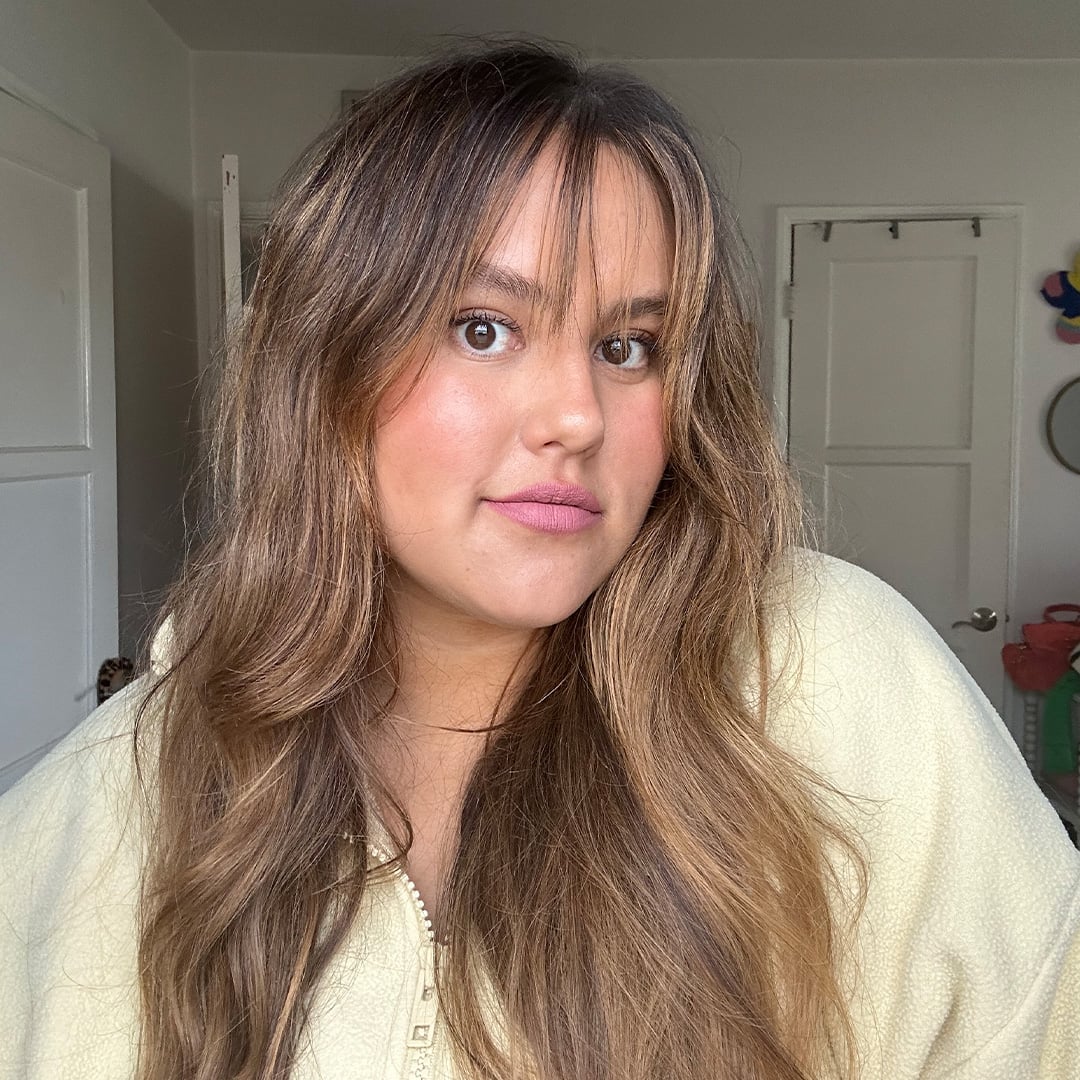 I fell in love with this matte lipstick the first time I wore it because of the formula. It's not like your typical matte lipstick because it's creamy, hydrating, and it feels powdery, but not in a dry way. I would compare it to a cream-to-powder formula.
My final seal of approval for lipstick comes from whether I can rub my lips together while wearing it, (it's silly, but I associate that with my lips feeling hydrated) and this one passes the test. I consider it long-wearing because I can get six to eight hours of color without fading, even though it does transfer onto my straw. It doesn't bleed or feather, but it's not transfer-proof and I'm fully okay with that because comfort is my first priority. I'd rather have my lipstick look gorgeous and velvety for six hours, with an occasional touch-up than a lipstick that lasts for 24 hours, and looks parched and flakey by hour three.
This isn't your dry, crackly 2015 matte lipstick. It seems that L'Oréal Paris has kicked us into a new era of modern matte in which the formula, comfort, wear time, and pigment are all reminiscent of a luxury formula. It's changed the way I feel about matte lipstick — I wear it much more frequently now and in my mind, that's the ultimate proof. I'm still the girl with 20 different lipsticks in her purse, but when I go to reach for one, there's a very good chance it's going to be this sleek tube of powdery matte perfection.
Designer: Sarah Duvivier
Image Source: POPSUGAR Photography / Reece Andavolgyi