"Louis Vuitton" hair is predicted to be the next brown hair-color trend this spring.
Different from the expensive brunette trend, Louis Vuitton brown is an actual color rather than a finish.
We spoke to a celebrity hairstyle to break down how to get the look.
Spring cleaning is one thing, but if you love changing up your look, there's no better way to kick off the season than with a fresh new hair color. While these past few months have seen a mix of softer shades like "flannel highlights" and bolder trends like "red clay" on every celebrity from Kendall Jenner to Sydney Sweeney, there is a new hair-color trend that is sure to top them all: "Louis Vuitton" brown.
Fresh off the heels of the "expensive brunette" trend that catapulted to popularity a few months ago, this hue is completely different — but just as fancy. So, what is "Louis Vuitton" brown? "Think of the color of the aged leather of a Louis Vuitton handbag — a gorgeous rich tan color that's not too pale but not heavy or dark either," says Tom Smith, celebrity hairstylist and international color/creative director of Evo Hair. "This [color] suits a variety of skin tones due to its medium depth and should be worn with healthy flowing hair that shines to show the shade off to its best."
A continuation of the expensive brunette trend, "Louis Vuitton brown" is more elevated than its predecessor and differs because it is a specific shade rather than a "finish" to the hair. Curious to try the trend yourself? Read ahead for everything you need to know before booking your appointment.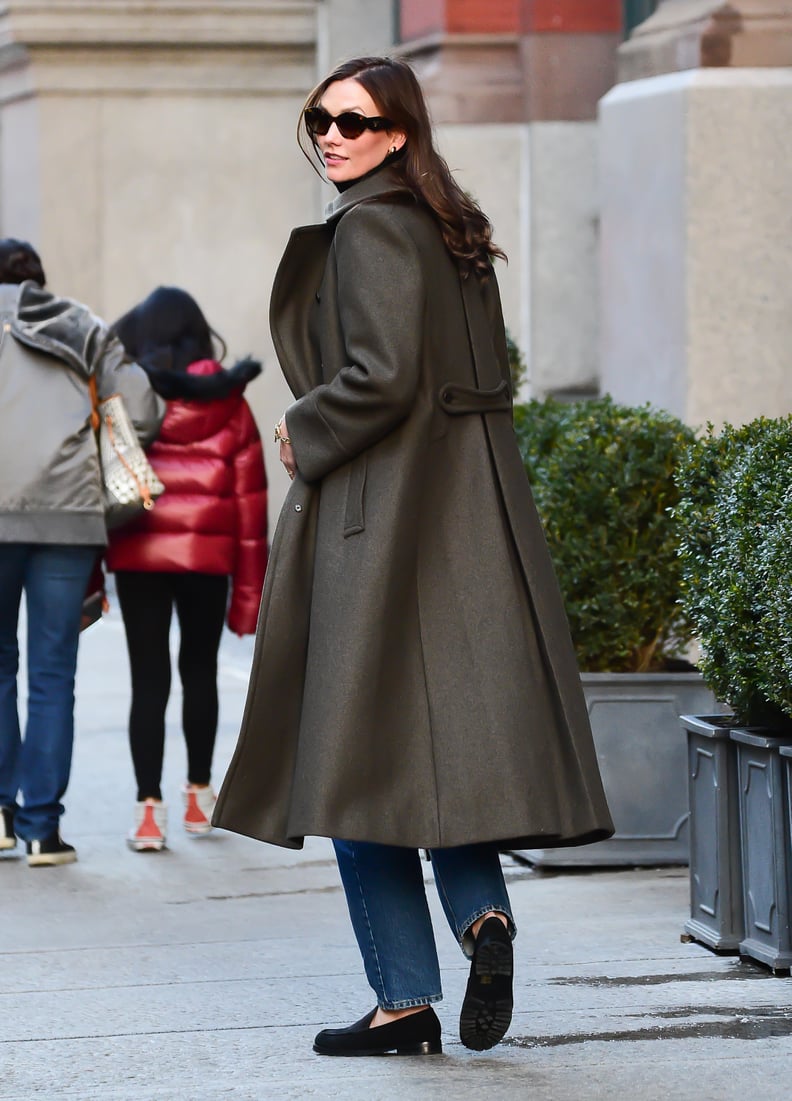 How to Get the "Louis Vuitton Brown" Hair Color
If you're going to a salon, ask your colorist for "a medium-light brown shade with a warm golden toffee tone," Smith says. The key is to weave in ribbons of color for a multidimensional look.
Luckily, you can also recreate that same effect at home. "Richness and shine is the key to achieving 'Louis Vuitton' brunette hair," Smith says. "Using an at-home home glossing treatment such as the Evo Fabuloso Caramel Color Boosting Treatment ($35) or Evo Fabuloso Chestnut Color Boosting Treatment ($35) on hair that is a similar starting shade will elevate your color to a healthier, glossier, and more expensive tone."
The Best Hairstyles For a "Louis Vuitton Brown" Hair-Color
As exclusive as the bag itself, "Louis Vuitton" brown color complements certain hairstyles a bit better than others to fully encompass that expensive, glamorous feeling. "Because this shade is all about opulence and having a luxurious quality to the hair, hairstyles that are slightly heavier, thicker, or cut with clean, blunt lines, will be well complemented by Louis Vuitton brown," Smith says.
When styling your hair, Smith says to go for glam. "Styling that has more of a glamorous edge such as a bouncy blow-dry or polished waves will work better than more loose, undone, or beachy styles."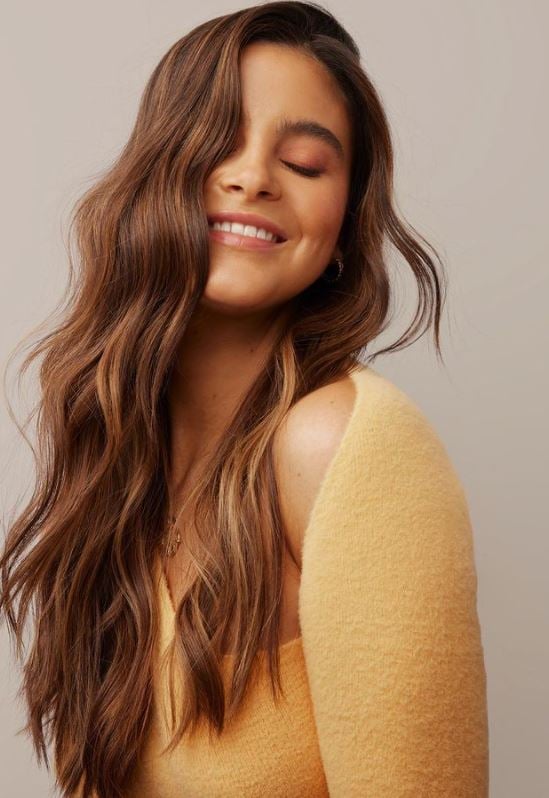 How to Maintain the "Louis Vuitton Brown" Hair Color
While certain haircuts or styles work best for the color, the key to maintaining the look of "Louis Vuitton" brown is having healthy hair. "The shine and freshness of tone is a key element to Louis Vuitton brown and so keeping the hair in top condition is vital," Smith says. "Science-led conditioning treatments from brands such as Olaplex are a great addition to [your routine] to help fortify the hair and keep the luxurious and expensive appearance of the hair sporting this shade."