The Luneia Radiance Ritual Mask Cleared All My Blackheads
The Luneia Radiance Ritual Mask Is by Far the Most Effective Face Mask I've Ever Tried
As POPSUGAR editors, we independently select and write about stuff we love and think you'll like too. If you buy a product we have recommended, we may receive affiliate commission, which in turn supports our work.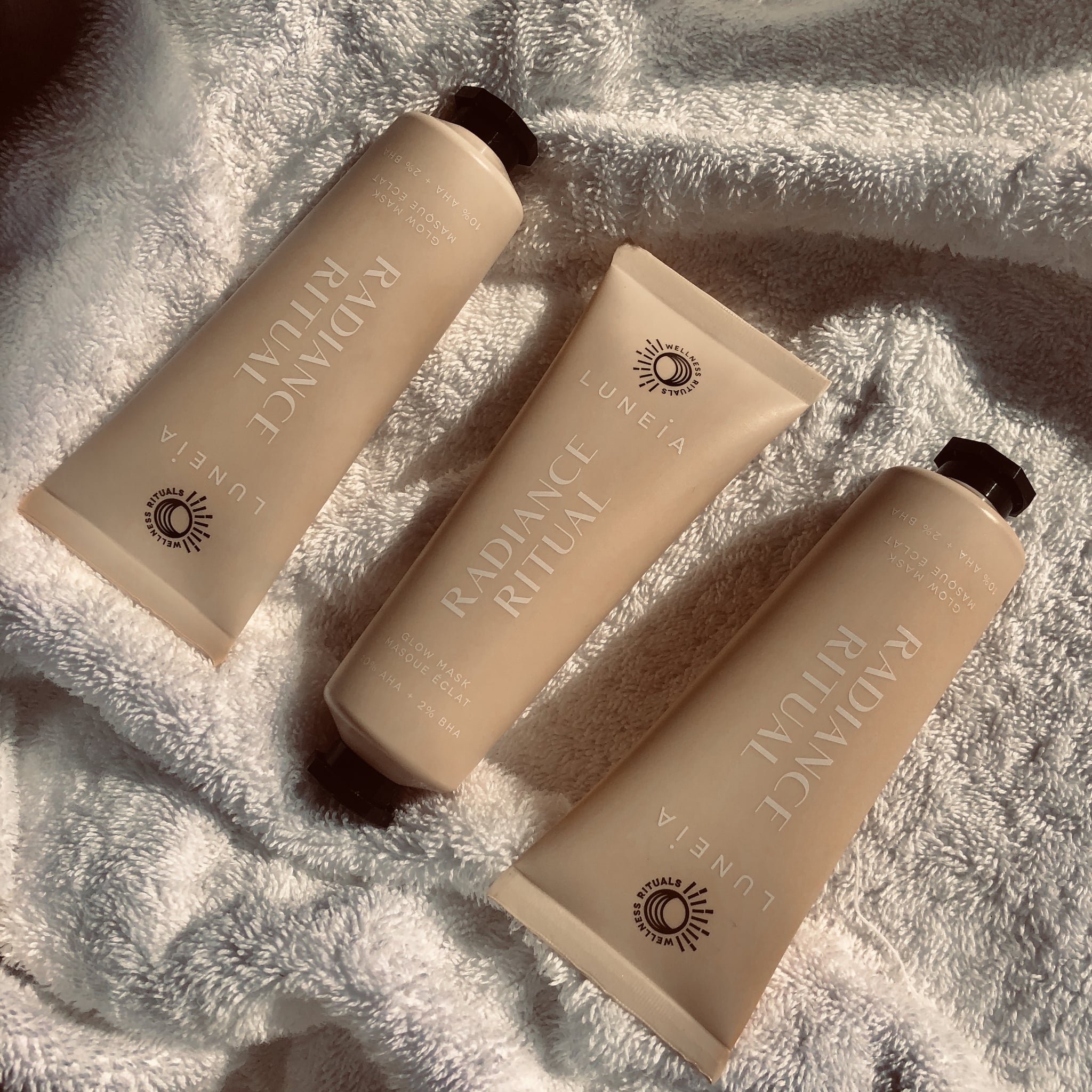 Image Source: Luneia
Designed as an at-home facial in a tube, British beauty brand Luneia's Radiance Ritual Mask ($51) features a combination of both alpha and beta hydroxy acids to target a host of skin-care concerns — hydration, exfoliation, dullness, fine lines, and pigmentation — promising a brighter, glowier complexion for a vast range of skin types. A bold claim, you may be thinking, but the brand's sell-out success within its first hour of launch, subsequent beauty awards, and faultless five-star reviews, all the while garnering a huge fan base in the middle of a global pandemic, would argue that maybe it really is that good. I, for one, agree with the hype. I've been using it for the past three months, and in my honest opinion, it's quite possibly the best face mask I've ever tried. Keep reading to discover why.
The Luneia Radiance Ritual Mask Formula
Unlike many harsh exfoliants that leave your skin feeling tight or itchy, the Luneia Radiance Ritual Mask combines a potent blend of skin-sloughing actives, as well as hydrating ingredients that help minimize irritation and maximize performance. It contains squalane (the hydrogenated version of squalene that's derived from sugarcane), an ingredient best known for its moisturizing and line-smoothing properties, alongside vitamin E, which helps lock in moisture and improve overall skin health. It also contains soothing prickly pear seed oil, a relatively novel ingredient in the skin-care world that has a high content of essential fatty acids and can help reduce inflammation, redness, dark spots, and hyperpigmentation.
As mentioned, the formula contains a blend of AHAs and BHAs — 10 percent glycolic acid (the AHA) and two percent salicylic acid (the BHA), to be exact — which helps simultaneously loosen dead skin cells on the surface of the skin and clean out congested pores. Glycolic acid (a type of AHA) is a water-soluble acid best known for brightening and evening out skin tone by breaking down the dead skin cells on the surface of the skin to reveal a smoother and softer complexion underneath. Salicylic acid (a BHA), meanwhile, is oil soluble and is often used to treat acne as it penetrates deep into the pores, clearing the debris responsible for blackheads and breakouts. Together, the combination of these clinically tested hydroxy acids targets a greater range of skin layers, boosting collagen synthesis and improving exfoliation in the process.
"We were really clear from the outset of developing Luneia that the products had to have exceptional performance," said the brand's founder, Gemma Harling, who suffered from acne for years before switching up her own skin-care routine. "We ran a prelaunch consumer survey in which 96 percent of consumers stated that 'products which really work' is their number one required attribute from skin-care brands. So this was our first priority: to use the highest-quality active ingredients at superpotent levels, so we could be confident that Luneia will always deliver on the promises we make."
It's all about a science-led approach that harnesses the power of natural and synthetic ingredients and, ultimately, takes out the guesswork when it comes to your skin-care routine. With a minimal INCI list, Luneia is also free from fragrance, essential oils, and colorants to be able to cater to sensitive skin types (who would usually shy away from acid-based skin care).
How to Use the Luneia Radiance Ritual Mask
I first tried the Radiance Ritual Mask a few weeks into self-isolation following government guidelines to stay at home, the days within which my skin suffered more than ever — breakouts, dry patches, dull skin, dark circles, you name it. Perhaps it was hours cooped up inside or underlying stress I hadn't addressed, but I don't think I've ever experienced such a roller coaster when it came to my skin; a painful spot would rear its head one day, then dry, flaky patches or oily breakouts appeared as if by magic the next. And I'm definitely not alone in this experience, hence where the term "lockdown skin" came about. Despite the multiple masks and treatments I was using on my skin while at home, my current skin-care routine wasn't cutting it, which led me to Luneia.
Applying a thin layer on cleansed skin, the formula starts off as a cooling gel-cream and turns clear after several minutes exposed to the skin. With a slight tingling sensation, it takes 15 minutes to get to work before you can remove the product with just some warm water and the muslin cloth provided.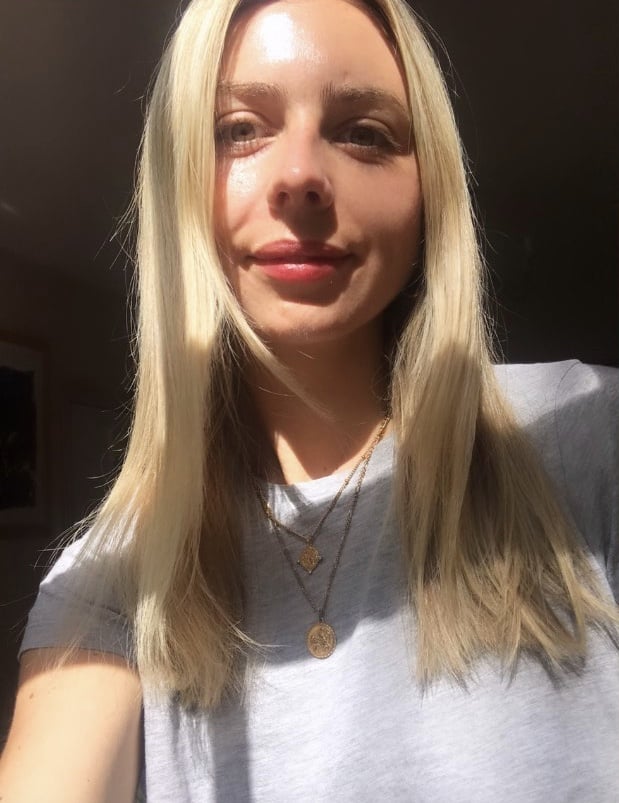 Image Source: Instagram user ameliaflorencebell
The Luneia Ritual Radiance Mask Results
I have tried countless "pore-refining" formulas — charcoal masks, peel pads, blackhead-clearing strips, you name it — usually to no avail. Yet the results of this face mask were instant. My skin was brighter and my face had a glow that looked like I'd been on vacation (I definitely had not), and there were next to no blackheads on my nose, which is a pretty rare thing.
What strikes me as most unique about this face mask is that it tackles numerous skin-care concerns all at once. Usually, a face mask will offer hydration or exfoliation, but seldom both. You'll use a moisturizing formula that will hydrate skin but won't clear blackheads or an exfoliating clay that will unclog pores but simultaneously leave your skin feeling parched. Luneia's cocktail of ingredients, however, works in sync to target dryness, clogged pores, and lackluster skin all at once. I love the ease of it. By omitting all of the superfluous steps or need for multimasking, I feel I can get facial-worthy results in just 15 minutes. Not to mention it couldn't be easier to apply and remove the product (unlike, say, a clay mask, which can get stuck along your hairline and stain your sink).
Of course, I cannot vouch for every skin type or concern, but when it comes to hydration (glowing complexion) and exfoliation (blackhead clearing), this product really works. I have since continued to apply Luneia's mask once a week, and I am still amazed by the transformation in my skin every time I use it.
Luneia Is Dedicated to Sustainability, Too
Aside from efficacy, Luneia has a clear mission when it comes to sustainability, too. "We believe we have a huge responsibility as a progressive indie brand to have a positive impact with all the decisions and choices we make," Harling explained.
Every detail — from the tubes made from 50 percent postconsumer recycled plastic to the muslin cloths created from sustainably sourced cotton — has been meticulously thought out to make as minimal an impact on the environment as possible, using upcycling products (like recycled bottles and reclaimed ocean plastic) to extend the life of a material. "With the growing concerns around our environmental impact as consumers, it was incredibly important for us to choose the lowest-impact packaging and processes, despite often being the slower and more expensive routes to take. But these values are intrinsic to the brand DNA," she said.