What Are Magnetic Eyelashes? Why You'll Be Trading In Your Traditional Falsies
Paid Content For
Schick Hydro Silk
As POPSUGAR editors, we independently select and write about stuff we love and think you'll like too. If you buy a product we have recommended, we may receive affiliate commission, which in turn supports our work.
False lashes can help give your eyelashes more length or fullness.
Magnetic eyelashes are a type of falsies that use tiny magnets instead of glue to hold lashes in place.
Here's everything you need to know about magnetic lashes, from how to apply to the best ones to try.
False lashes are a great way to get a little extra length and volume in your lashes when mascara alone isn't doing the trick. There are many types of false lash extensions on the market, and there's a wide variety of materials they're made with. However, most traditional falsies are applied using lash glue, which can be tricky to work with. Plus, if it gets in your eyes, you can have some serious problems.
Thankfully, there have been some advancements in false lashes that make them way easier to apply, even for us nonprofessionals. Magnetic lashes are one such innovation.
How Magnetic Eyelashes Work
Magnetic eyelashes use a special magnetic liner that is applied to the lash line and left to dry, and then lashes with magnetized ends are attached. The magnetic eyelashes also secure to one another along with your lash line with tiny magnets.
"If you can create a straight line, you can put these on," says Ashunta Sheriff, makeup artist and creator of Ashunta Sheriff Beauty, which makes a line of handmade magnetic lashes called Magnetieyes.
How to Apply Magnetic Eyelashes
There aren't many steps you need to take to apply magnetic eyelashes, but each brand's product will differ slightly, so always read the directions. First, you may want to trim the lashes to whatever length you want. Then, some brands will have you paint on a black magnetic liner to your upper lash line (which can also double as eyeliner), while others use a strip akin to a sticker.
If you're painting on the line, wait three to five minutes for it to set — that part is important, says Sheriff. Unsteady hand? "You can always line the eyes with a pencil first so that your line is straight," she says.
From there, you just apply the lash strip of choice over the line (or bottom strip), and the magnets will go to work. "They'll literally be on all night," says Sheriff. "I've seen people wear them for three or four days." Many brands (including Magnetieyes) are reusable.
How to Remove Magnetic Eyelashes
To remove them, Sheriff recommends going from the outer corner of your eye inward. "Then you want to peel any residue of the magnetic liner, which actually almost feels like rubber," she explains. Just keep in mind, you should never pull them straight off, as this could harm your natural lashes. Always keep some of your go-to eye makeup remover on hand as well in case you're having trouble removing them.
What to Look For in Magnetic Lashes
First, it depends on the look you want. Like traditional falsies, you could go for a full-glam look, or opt for something a little more natural. Then, you'll want to think about material. Some lashes are made from synthetic materials, while others are made from real human hair, silk, or faux mink. Be conscious of your allergies as some of these materials could cause irritation. Finally, the application method: do you prefer a liquid line or a strip?
The Best Magnetic Eyelashes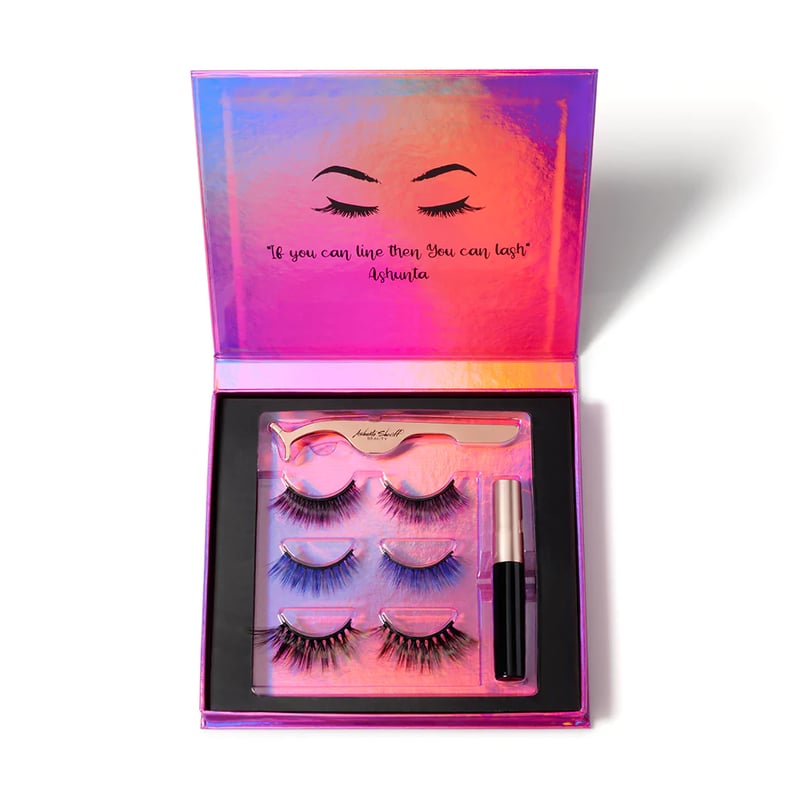 Ashunta Beauty MagnetiEYES™ ColorMags™ Luxury Lash Set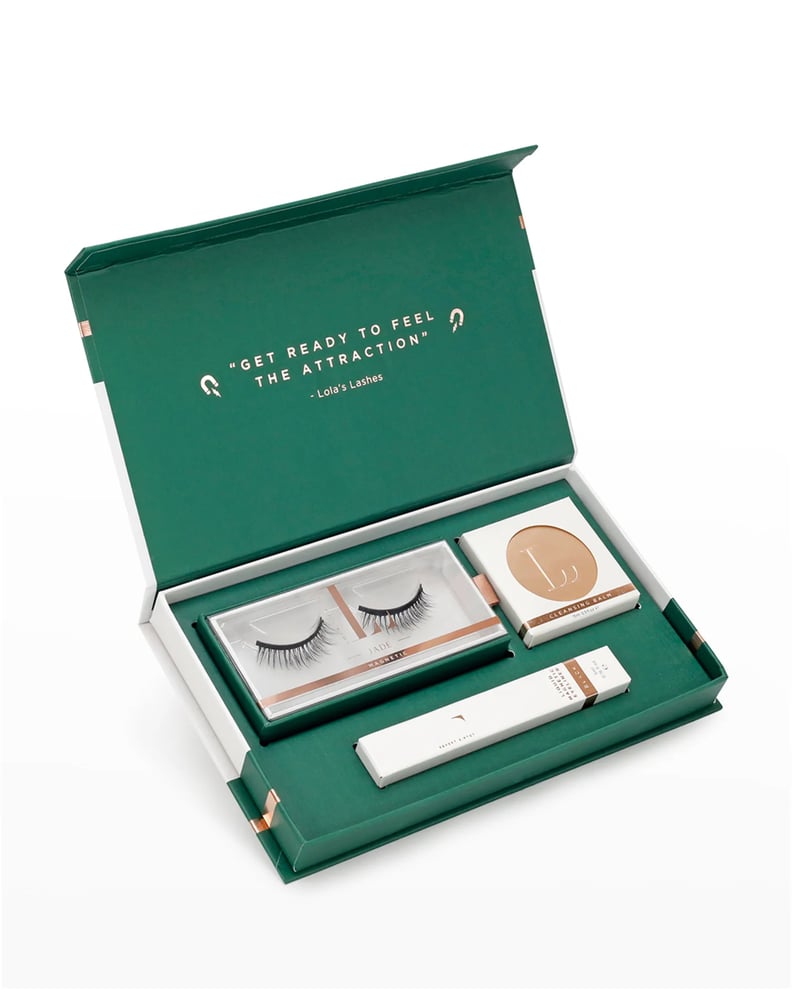 Lola's Lashes Jade Magnetic Eyelash Kit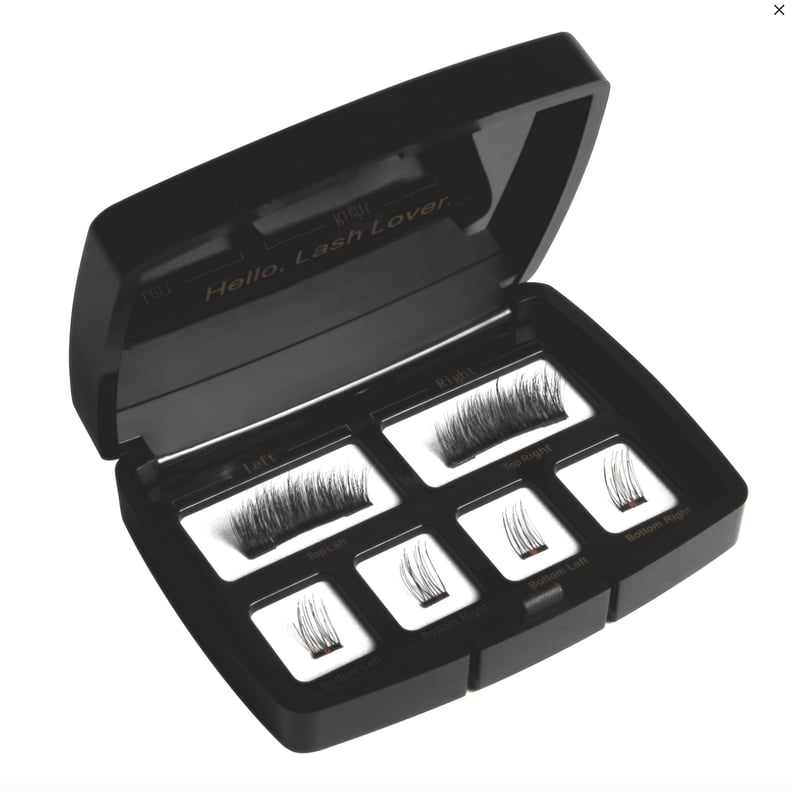 OneTwo Cosmetics Bold Full Lash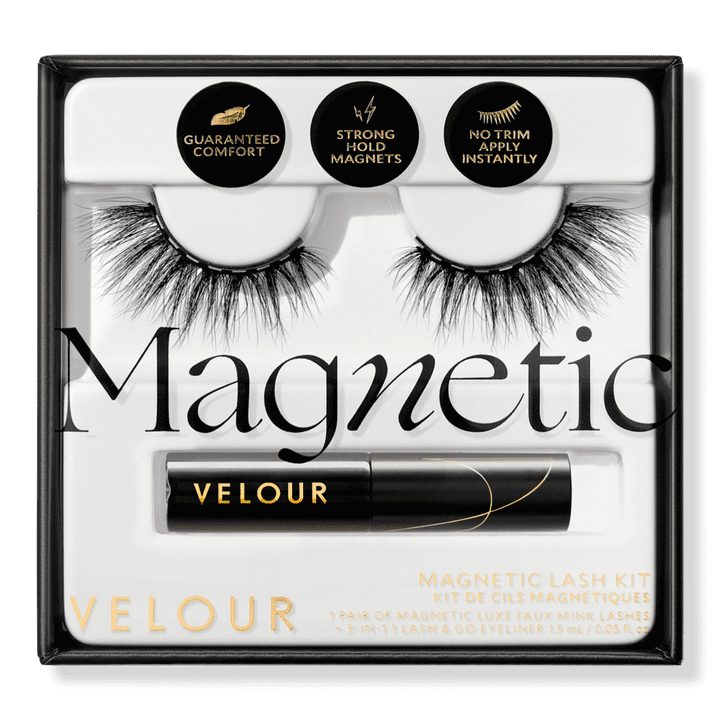 Velour Lashes Luxe Faux Mink Magnetic Lash Kit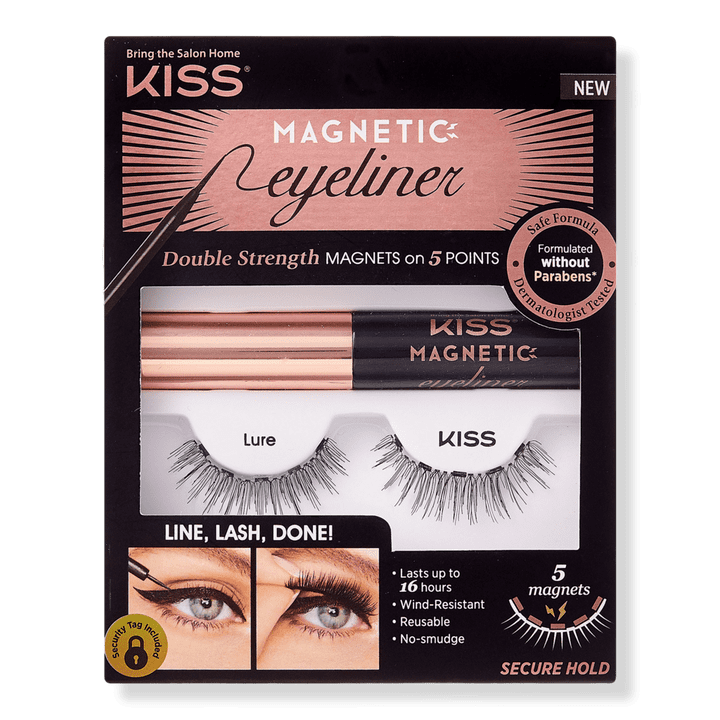 Kiss Magnetic Eyeliner & Lure Lash Kit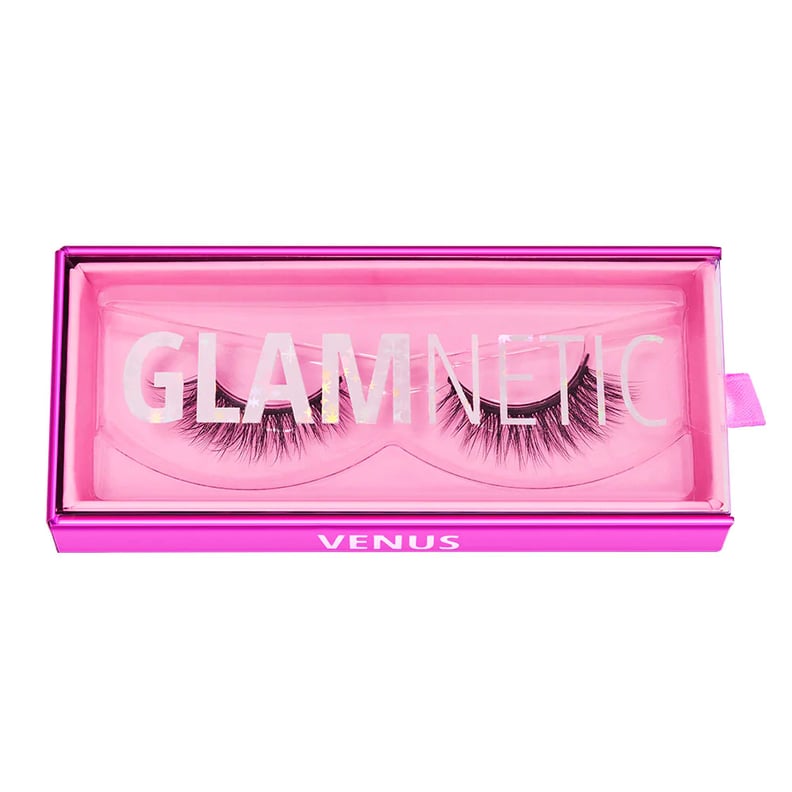 Glamnetic Venus Short Cat Eye