A Walk to Remember, The Princess Diaries, Because I Said So, How to Deal, This is Us — Mandy Moore's list of movie and TV roles is longer than our Sephora shopping lists, and that's saying something.
The actress has been involved in so many iconic titles and by default, has gotten the chance to try out countless beauty looks over the years. "I'm endlessly grateful to have the good fortune of having a job that I love so much and the ability to experiment and play around with hair and makeup changes," Moore told POPSUGAR. "It allowed me to look at my own routine — how I approach beauty and what my definition of beauty and self care is — in a really pared-down way, just because I get to live it up really big at work."
From her pixie cut in How to Deal to her blond color in The Princess Diaries, and her ever-evolving look in the series This Is Us, there are a lot of great hair moments to pick from, and Moore broke each of them down for us.
Keep reading to look back at Moore's beauty evolution over the years through some of her biggest roles and find out which was her favorite, which one was the hardest to complete, and which influenced her personal beauty routine forever.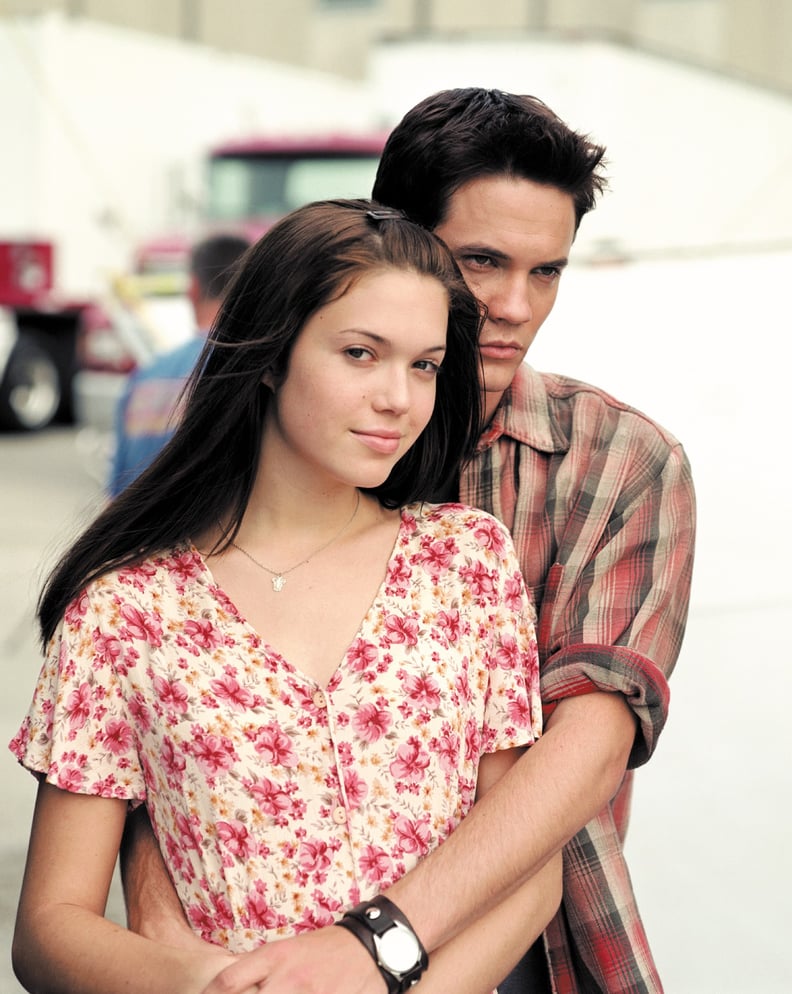 Mandy Moore on Going Brunette For A Walk To Remember
A Walk To Remember, which came out in 2002, is a classic, and playing Jamie Sullivan had a long-lasting effect on Moore: it's responsible for her signature brown hair color. "I went brunette for that movie, so that was a huge change for me," she said. "And I loved it so much that I kept it for a long time and never really went back. I dabbled a little bit going blond, but really, for the last 20 years, I've embraced the darker side."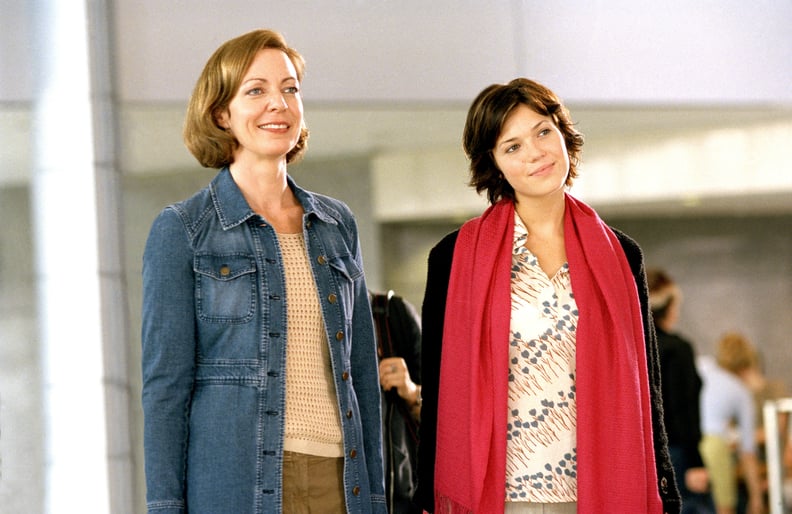 Mandy Moore on Cutting Her Hair For How to Deal
Shortly after A Walk To Remember came How To Deal in 2003. It brought another memorable hair moment for Moore: her first pixie cut. "It was a really big point in the script that my character cut her hair and I was really excited," said Moore. "I'd never had short hair that length before and I loved it."
She kept that haircut, along with the brunette color that she picked up playing Jamie, as her look for years even after the movie wrapped. "I felt less encumbered, just a little freer, a little lighter," said Moore. "I was just turning 18 when I was making that movie and it felt like the perfect time in my life to embrace having a fun, super-short haircut."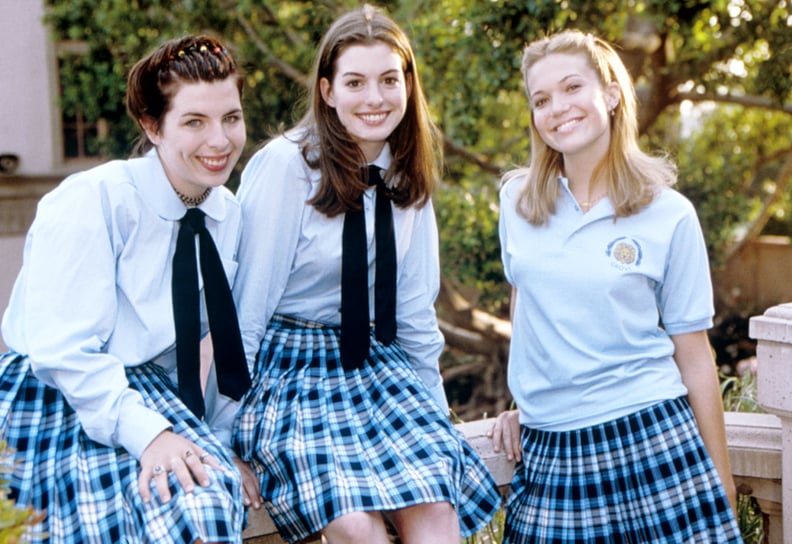 Mandy Moore on Going Blond For The Princess Diaries
Many people don't realize that Moore's natural hair color isn't the dark brown as we're used to seeing it. That made going fully blond for the first time in The Princess Diaries in 2004 pretty easy. Instead, the biggest adjustment for Moore was getting used to the hair extensions. "My hair was always a little bit on the shorter side so I remember being completely enthralled with them," said Moore. "It really made me feel all the blonder because I had more hair."
The hairstyle also made her feel like Britney Spears, Gwen Stefani, and Christina Aguilera rolled into one. "The late '90s, early 2000s, you couldn't be a pop star if you weren't blond — it was a prerequisite," she joked.
The late '90s, early 2000s, you couldn't be a pop star if you weren't blond — it was a prerequisite.
Fun hair extensions aside, if given the chance to swap places with any of her costars for a day, she'd pick Anne Hathaway, as Mia Thermopolis, for one very good reason: "What girl doesn't dream about becoming a princess, right? Complete with a tiara and the whole movie make-over magic — that's the dream to me. Sign me up immediately."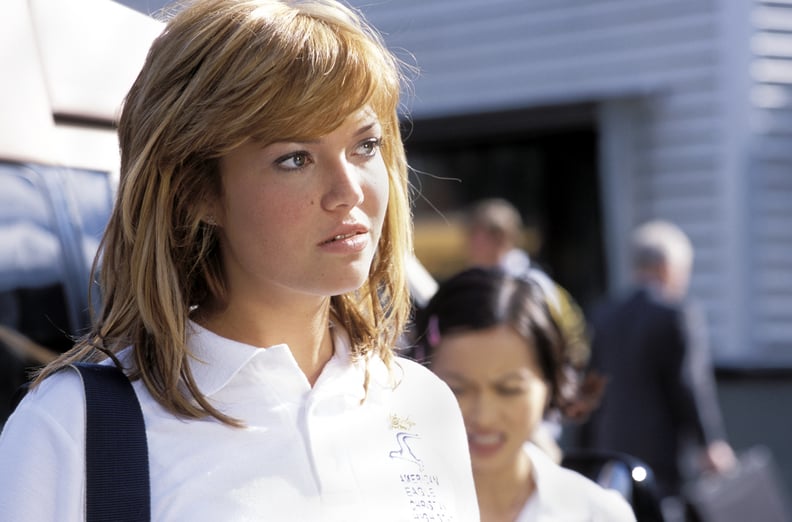 Mandy Moore on Her "Fussy" Look For Saved!
Moore's character Hilary Faye from the 2004 movie Saved! is the role she related to the least. "She was very fussy," said Moore. "There was a lot going on — she had that horrible blond mullet and lots of lip gloss. She had to be fully done before she left the house, which is not my vibe at all."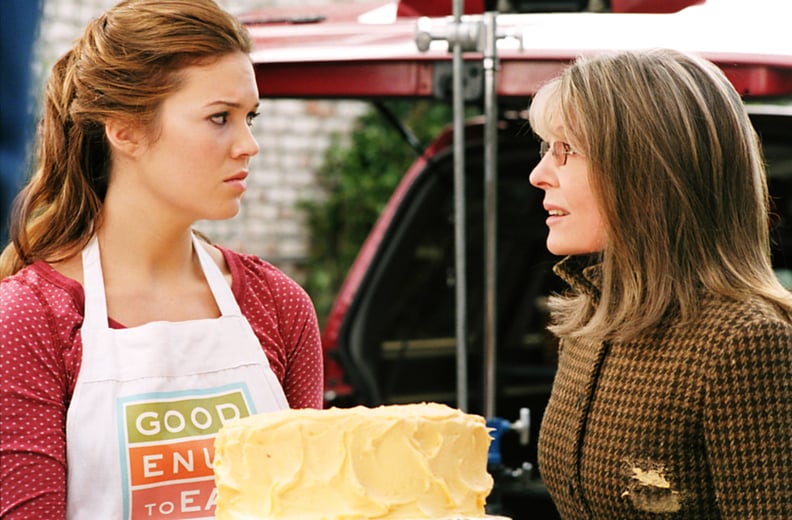 Mandy Moore on Her Easy Beauty Look For Because I Said So
If time travel existed, she'd go back to her days working on the movie Because I Said So with Diane Keaton in 2007. Not just because the project was so fun (with Keaton involved, how could it not be?), but Moore said it was just what she needed at that point in her life.
"It closely aligned with where I was at that phase of my life with how I dressed and how I like to wear my hair," said Moore. "It was like, I get to come to set and just be a slightly more put-together version of myself, so I got the crack of that. That was a real moment in time for me."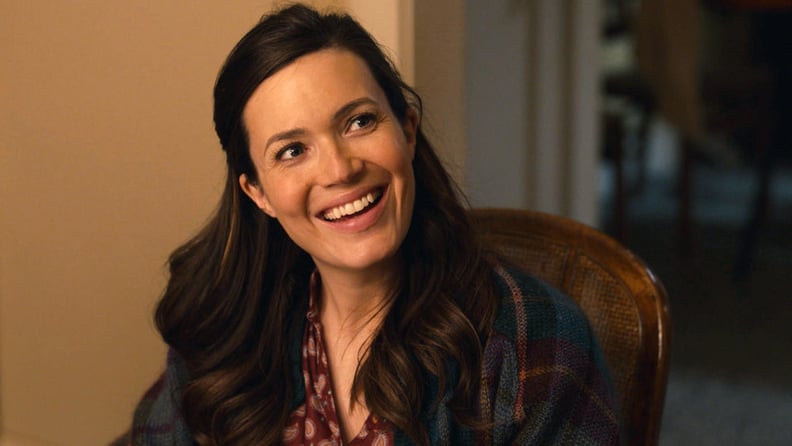 Mandy Moore on Her Character's Evolution For This Is Us
Moore has gotten to channel many different roles over the years, but it took playing Rebecca in This Is Us to find one that she could truly relate to. "I get to live so many different iterations of the character just because I get to indulge in so many different timelines and chapters of her life," she said.
Rebecca's look when she was younger, which is supposed to take place in the '70s, is her personal favorite. "She was way more experimental with green and blue eyeshadow and tons of fun accessories and things in her hair."
The chapter when Rebecca is married and a mom is actually when Moore finds herself relating to her the most, not just with her beauty routine but the outlook on life in general. "Beauty becomes less of a priority for her and so she pairs it down a little bit, so I feel like that closely aligns with my philosophy when it comes to beauty and how I like to present myself to the world."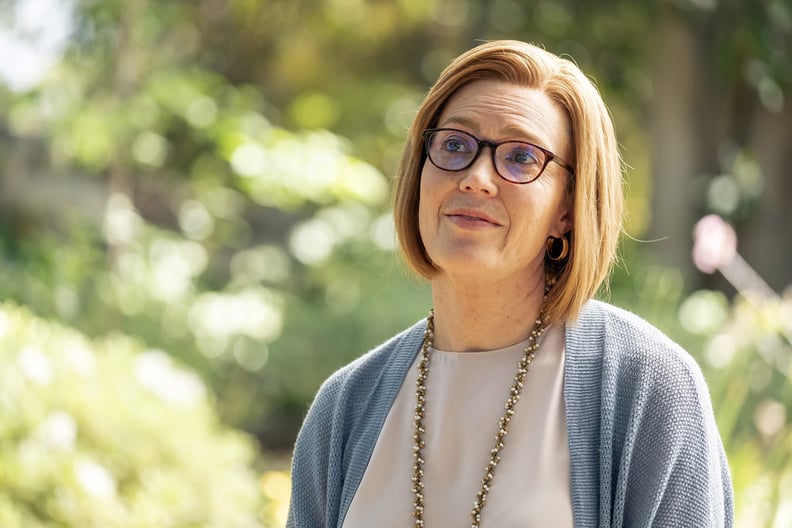 Mandy Moore on Her Biggest Beauty Transformation For This Is Us
Moore's biggest beauty transformation on screen, or the most "involved," as she called it, has yet to be seen. She's in the middle of filming it right now for This Is Us and it takes five and a half hours in the hair and makeup trailer. "I play my character in the future 20 years," said Moore. "It's a lot of prosthetics, a full bald cap, and obviously a wig."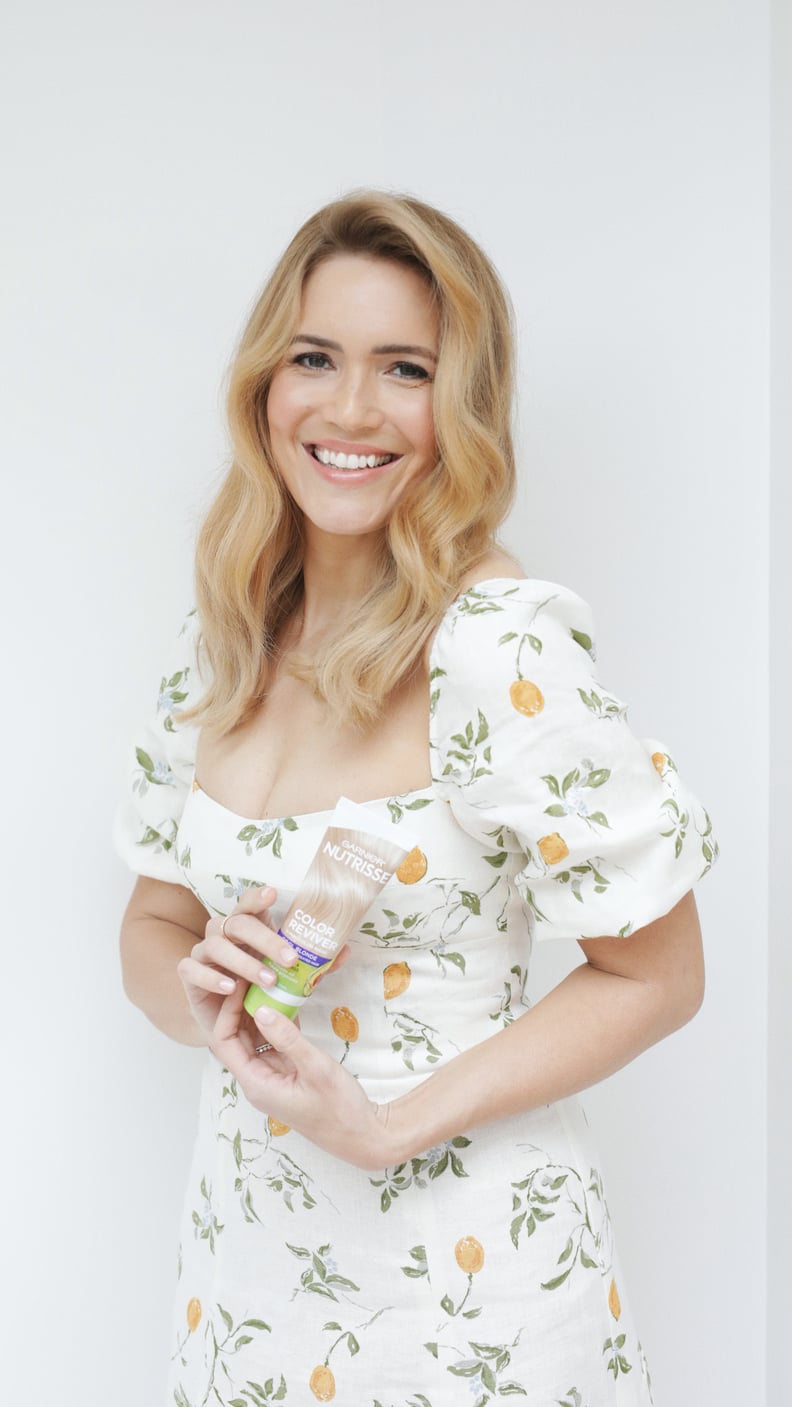 Mandy Moore on Continuing to Experiment With Her Hair
As if all of those memorable opportunities didn't leave enough room for experimentation, Moore's role as a Garnier brand ambassador has certainly helped too. She recently went blond again for the first time since 2005 using the Garnier Nourishing Color Creme in Dark Natural Blonde 70.
"I was so ready and hungry for change, and I feel like it's indicative of this chapter of my life; being a new mom, being done with work for the summer, the world opening back up again," said Moore. "As soon as I get done with work, the last several years I've tried to switch things up — it's in my bones." There's still one hair color that she's never gotten to try but would love to soon: red. "That's going to be the next thing for me."