9 Beauty Products That'll Upgrade Your Self-Care Routine When You Need It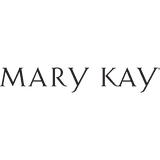 Stressed about the last few months of the year? We partnered with Mary Kay to share the beauty products that will round out your self-care routine so you can treat yourself when it matters most.
We've dedicated most of our time in 2020 to staying home and taking care of ourselves in a whole new way, which has inspired us to rethink our definition of self-care. What used to only include TV binges and comfort food now includes our beauty routines, specifically a leveled-up take on our daily regimen.
On most days, you likely rush through your beauty routine without taking a second look at the products you're using. Wash, rinse, repeat. But what if you slowed it down and enjoyed the process? If you are looking to make the most of your routine — and add some luxurious and nourishing ingredients into the mix — we've rounded up some of our favorite products that are sure to make you feel like your time is your own and you're spending it right.
From hair-care essentials that take the stress out of your wash day and unique candles that set the mood, to an antioxidant-powered serum and hydrating eyepatches, we've got everything your new and improved self-care routine should include. Not to mention every last one is a holiday travel essential, in case you plan on spending the last few months of the year around family members who raise your blood pressure. Ahead, find the self-care products that will encourage you to treat yourself for the rest of 2020 and beyond.