Maya Fragrances Perfume Oil Review
This Perfume Made My Baby Smell Like a Newborn Again, aka the Best Scent in the World
As POPSUGAR editors, we independently select and write about stuff we love and think you'll like too. If you buy a product we have recommended, we may receive affiliate commission, which in turn supports our work.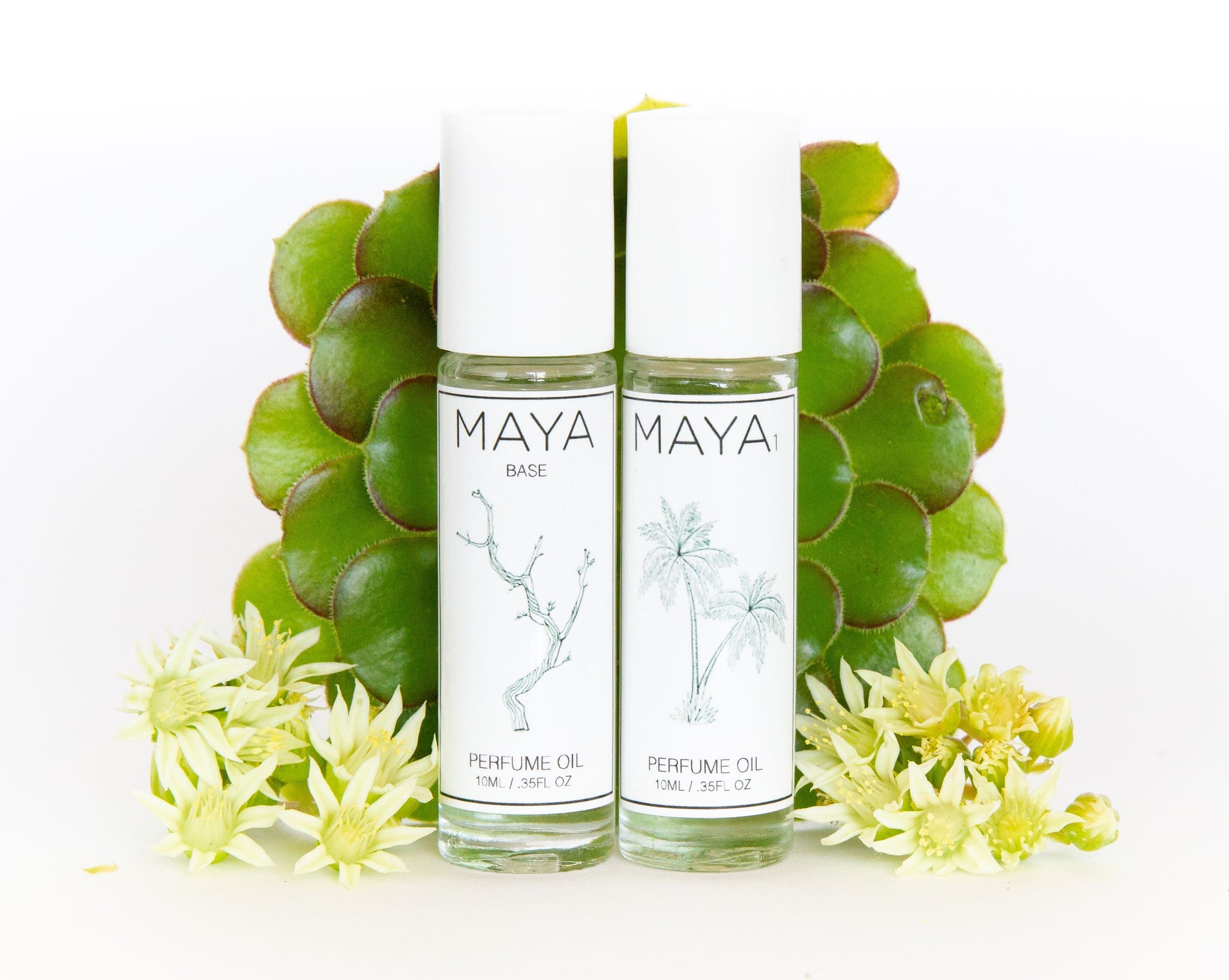 I love perfume, but I haven't worn it in almost two years. First, I was pregnant and just about any scent was headache-inducing. Then, I was on maternity leave and could barely muster the energy to apply concealer under my tired eyes — perfume was the last thing on my mind. I never got back in the habit of wearing it, and then COVID happened, and here we are: almost two years later and fragrance-free.
As things have started to reopen, I've been dipping my unpedicured toe back into beauty rituals and products I haven't used in a while. And when I heard about Maya perfume oils, it seemed like the ideal formula for getting back into perfume. The premise is that the oils smell totally different on everyone, and when you wear them you have a signature scent no one can copy. Sounds awesome, but I was skeptical. Most perfumes smell a little different on different people anyway.
"The pH of a person's skin, or the level of acidity it contains, tends to contribute to the wear of a fragrance," explained Olivier Gillotin, vice president of perfumery at Givaudan. Even what you had for lunch the day before could alter your chemistry enough to change how a perfume smells, he said.
Maya takes this concept to the extreme. Founder Alana Shlenker worked with a perfumer to develop the Maya Base ($72) so that it totally transforms according to your pH and environment. And it works. The way it smells in the bottle (clean with maybe a hint of gardenia) is nothing like how it smells on my skin: warm and musky and vaguely like vanilla bean.
But here's what really sold me on Maya: a little rubbed off on my 1-year-old son, completely by accident, and it made him smell like a newborn. Now, if you've ever smelled a newborn, you know how special that scent is. It's intoxicating — the best smell in the world to a mom and, well, most humans. I'm trying to refrain from dousing my child in this perfume, but I may "accidentally" get a little on him from time to time. And I know you can't blame me for that.
Image Source: Courtesy of Maya Fragrances