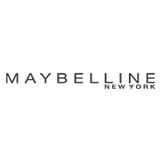 We teamed up with
Maybelline
to share exactly why Great Lash Mascara is so beloved — even after 50 years.
The definition of nostalgia has evolved throughout the centuries, but today most people can describe it as this: a sentimental yearning for home. For some, home smells like their grandmother's Sunday sauce; others think it sounds a lot like their dad's favorite vinyl; but for beauty-lovers, it looks like a green and pink tube of mascara.
The first ad for Maybelline Great Lash debuted in 1971 featuring almost the very same tube that's still sold in stores today. And its promise back then is ultimately its same promise now: to build rich, full-body lashes. For years, it's been the gateway product for many beauty-lovers to discover and rediscover over and over again — passed down as a recommendation through several generations — because, well, it's just that good.
Of course, while enduring the test of time, Great Lash has also accumulated a sentimental value that's contributed to its iconic impact over the last five decades. As years came and went — trends born and laid to rest — this mascara remained and continues to be found and loved by new and old beauty enthusiasts alike. To prove just how powerful the mascara's presence has been through the years, we asked two women from different generations, Joanna Douglas and Christie Rotondo, to share with us why this mascara is so iconic to them despite how much their two routines — and beauty journeys — differ.

Not everyone is born with the innate love for all things beauty, but Joanna was. "That toddler clawing through her mom's purse for lipstick? That was me. But it wasn't till middle school that I started wearing makeup for real," she said. "On weekends my friends and I would pour over product recommendations and ads in YM and Sassy magazine (RIP!), memorizing pages, ripping things out. Then we'd gather our babysitting money and head to the drugstore."
Like many before her, some of Joanna's first beauty buys included a healthy mix of trendy products and some downright must haves. "Among my first-ever makeup purchases: green eyeshadow (I somehow thought that matching my eye color would make them pop), a brownish-pink 'raisin' lipstick, and the holy grail: Great Lash." she said. "Let's just say the latter is the only one still in regular use."
The year was 1992: everyone wanted to be a vampire-slaying teenager and date someone with frosted tips. Makeup was officially headed in a new direction, which traded the neon shadows and draped blush for moody color palettes and skinny brows. Lash trends, specifically, went the way of sexy and cool versus punk-rock and bold. Thanks to the decade's it girls, teens like Joanna were revising their looks again and again because, let's face it, '90s makeup served.
"The iconic pink and green tube transports me to a very specific time and place: the locker room after field hockey practice where the air was heavy with baby powder-scented deodorant, arms were decorated with scrunchies, and wands of Great Lash peeked out of every makeup bag." she said. "It was a status symbol!"
Like any teen, Joanna was interested in experimenting with her look — and often. Still, no matter how many times she overhauled her routine, Great Lash remained. "Over the years I changed my makeup look and routine a lot, from a grunge look to punky hair colors to minimal to bubble gum pop to a more glam going-out look to no-makeup makeup. But the mascara often found its way to my lashes in Blackest Black, brown, waterproof, and clear formulas (never forget the OG brow groomer!)," she said. "I think it's so versatile — it doesn't clump or flake, adds volume and length, it's easy to layer, and the inky-wet formula seems to get even better over time."
Eventually, Joanna's love for beauty translated into a career in the industry, where she quickly learned products like Great Lash were, in fact, status symbols and, better still, absolute necessities for editors and makeup artists. In rediscovering her childhood staple, Joanna learned that this mascara lived in many other places besides her makeup bag at home, like magazine beauty closets and makeshift vanities backstage at fashion week. "Perhaps it's no shock I became a beauty editor myself for over a decade, where I eventually learned how Maybelline put mascara on the map (shout out to Mabel!)," she said. "Through the years I've easily tried hundreds of mascara formulas and wands, but the sight of that pink and green tube still makes me smile."

Christie may have a beauty routine like everyone else, but her deep love for Great Lash is rooted in something close to the heart: her mother. "Growing up, my mom was one of those '90s women who had it all: she was a finance manager at an advertising company, she became a mom at 22, and was happily married to my dad, who worked the opposite schedule as she did," Christie said. "That meant she was the one who had to transport my brother and I to school, playdates, and soccer practice — and she did it all in a matching plaid jacket and skirt with heels."
"Now that I'm an adult, I know that 'having it all' comes with a stressful schedule that leaves little time for yourself — the proof of which, in my mom's case, was her doing her makeup in the car in the mornings," she said. "At stoplights on the way to school, I would act as her assistant, digging through her makeup bag to hand her eyeshadow, lipstick . . . and the pink and green tube of Great Lash she was never without." In short, her mom served as the blueprint — with Great Lash in hand.
"It's no surprise that the first time I did my own makeup, I reached for (read: stole without permission) that same iconic tube of mascara to finish off my look." she said. "To me, it symbolized so much I admired about my mom; especially how hard she worked and how much she sacrificed (self-care included) for my brother and I."
But no one wants to borrow their mother's makeup forever. Christie, like most young people during the early aughts, dove deep into icy, frosted makeup, building out her routine like many tweens do. With the pop princess aesthetic at its peak, a slew of new and trendy products hit the market that are practically relics today. But even in the tornado that was 2000s makeup, a few products, including Great Lash, came out on the other side, landing a spot in zillennial vanities, like Christie's, forever.
"While my look for work is pretty much jeans and sneakers on the regular, I never leave without mascara — and few can compete with Great Lash," she said. "It doesn't clump, makes your eyes pop, and is the perfect complement to my usual natural look, especially when so many other mascaras can make my lashes, which are long and naturally dark, look far too overdone for a day at the office." Twenty years later and the one thing that hasn't changed about her mom's makeup bag: Great Lash — it's also the only thing Christie would admittedly still steal if she got the chance.